There are certain travel corridors in Montana that I'm obsessed with: Highway 200,  the Seeley-Swan Valley and Highway 2  near Glacier National Park. And after last week's adventure along a backcountry road (you can read more about that here), my traveling companies and I continued our spring road trip and headed toward a place that this messy-haired girl loves and adores like it's a member of the family: Glacier National Park.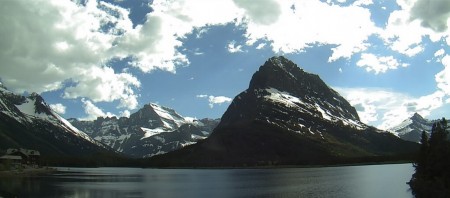 We planned to start our trip in West Glacier and end it in East Glacier Park. But this wasn't just going to be simple drive from west to east. You see, that's just not our style. On this trip, we also wanted to soak up the beauty and experiences on the Blackfeet Nation. Sidenote: if you're not familiar, the Blackfeet Nation is the largest Indian reservation in Montana and is home to the Blackfeet Tribe.
As we had a full travel day, we opted to stay overnight in West Glacier at the Glacier Outdoor Center in one of their cabins. And, happily enough, this is the view we woke up to.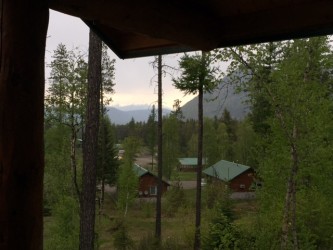 After soaking in the quiet stillness in West Glacier, we continued east to have breakfast at one of my other favorite spots: the Izaak Walton Inn in Essex. (You can read more about my love for the Izaak here).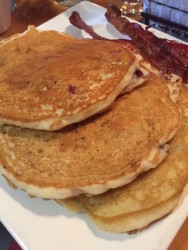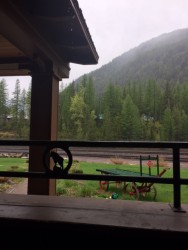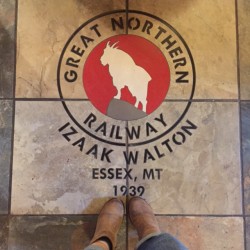 After filling our tummies to the brim, we loaded up our rig and headed to East Glacier Park and the Blackfeet Indian Reservation to meet up with our friend Alger Swingley for a day of sightseeing in and around Glacier National Park.
Here's a look into our rain-filled, misty, beautiful and magical day exploring Glacier National Park and the Blackfeet Nation.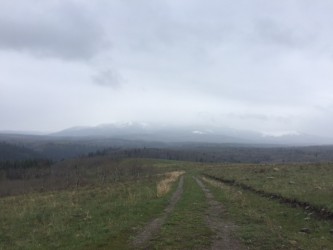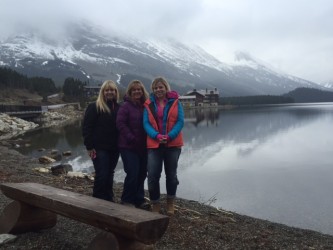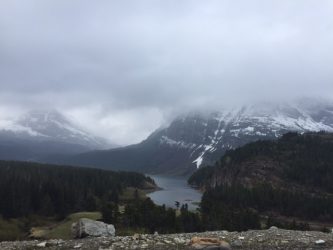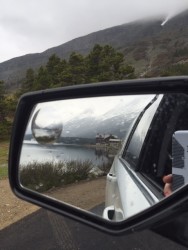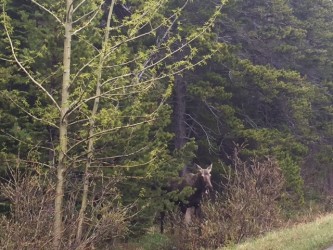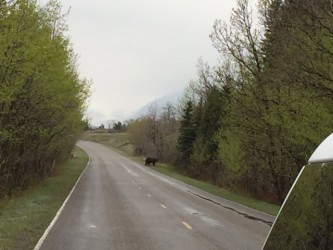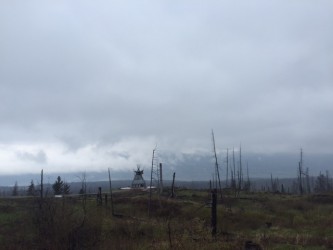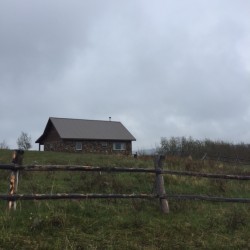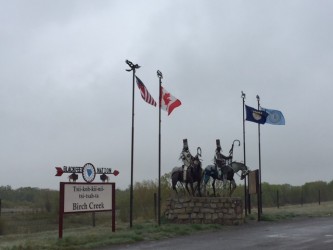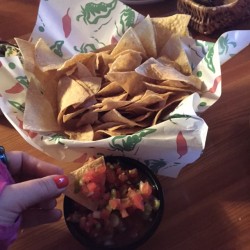 While I've lived in Montana my whole life, there's something incredibly special about this corner of Big Sky Country. Maybe it has to do with the wind-swept prairies running into the rapidly rising peaks of the Rocky Mountains or maybe it's the feeling of home I get when visiting Blackfeet Country and the east side of Glacier National Park. Whatever it is, I'm grateful for it.
And if you plan on visiting Glacier National Park and the Blackfeet Nation this spring (or summer), here's what I'd recommend…
Where to stay: There are lots of really lovely places to stay around Glacier National Park. I'd recommend The Stonehouse at Duck Lake (perfect for a getaway with friends), Holiday Inn Express & Suites in Browning (ideal for a family friendly stay – they're open year-round and have a waterslide), St. Mary Lodge & Resort in St. Mary and Travelers Rest Lodge in East Glacier Park.
What to do: For a great tour on the Blackfeet Nation, book a guided jeep tour, rafting trip or fishing trip with Blackfeet Outfitters. Other recommendations: visit the Museum of the Plains Indian in Browning, make the short hike to Running Eagles Falls in Two Medicine and take a boat tour with Glacier Park Boats in Two Medicine, St. Mary and Many Glacier.
Where to eat: Serrano's Mexican Restaurant in East Glacier Park (open daily at 5 p.m.), Johnson's of St. Mary (their family style fried chicken meal on Sundays is the best) and Bison Creek Guest Ranch in East Glacier Park. Also, be sure to stop at the Rock and Roll Bakery in East Glacier Park (across the street from Serrano's) for a huckleberry-filled grizzly roll…trust me on this one.
xo,
TT
May 26, 2015
Related: Uncategorized