Recreation abounds in Western Montana, and, no matter the season we're chock-full of activities. To give you a sampling of the unique adventures you'll find here, we've made it simple and created an A to Z list of activities for your next Glacier Country getaway.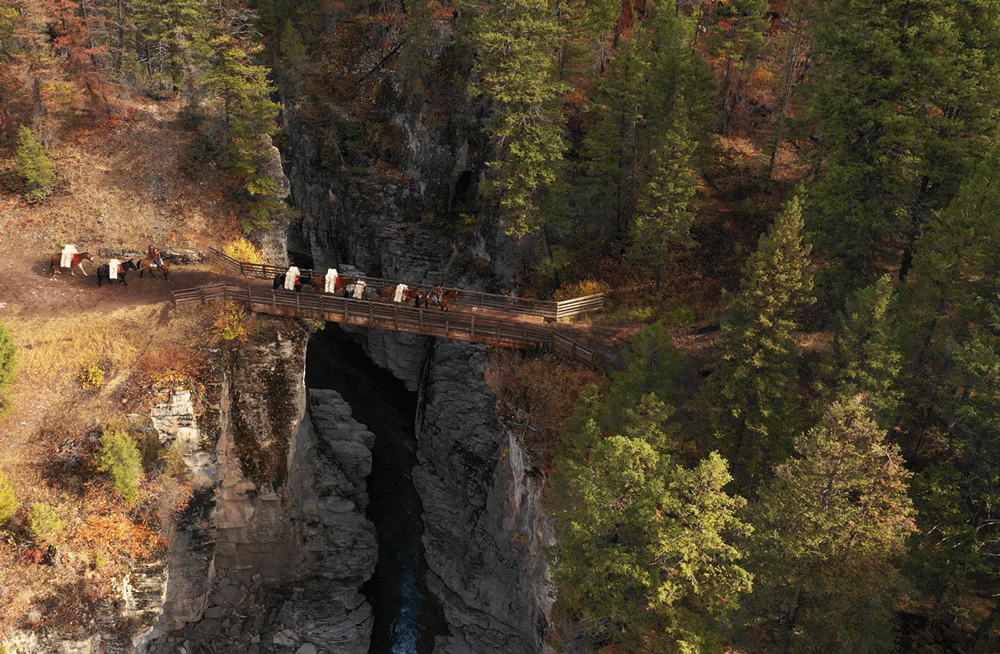 A – Air adventures offer a bird's-eye view of our spectacular scenery. From hot air balloon rides to airplane tours and skydiving, we've got you covered.
B – Bird watch at our wildlife refuges, national parks and pretty much anywhere else, too. Our skies are graced with soaring raptors, our waterways flush with waterfowl and shorebirds, and our woodlands visited by songbirds.
C – Cattle drives are one of our more authentic western adventures. Many of our ranches provide this experience of life in the Old West.
D – Dog sledding is an intimate way to travel through our winter wonderland behind a team of well-trained, snow-loving dogs.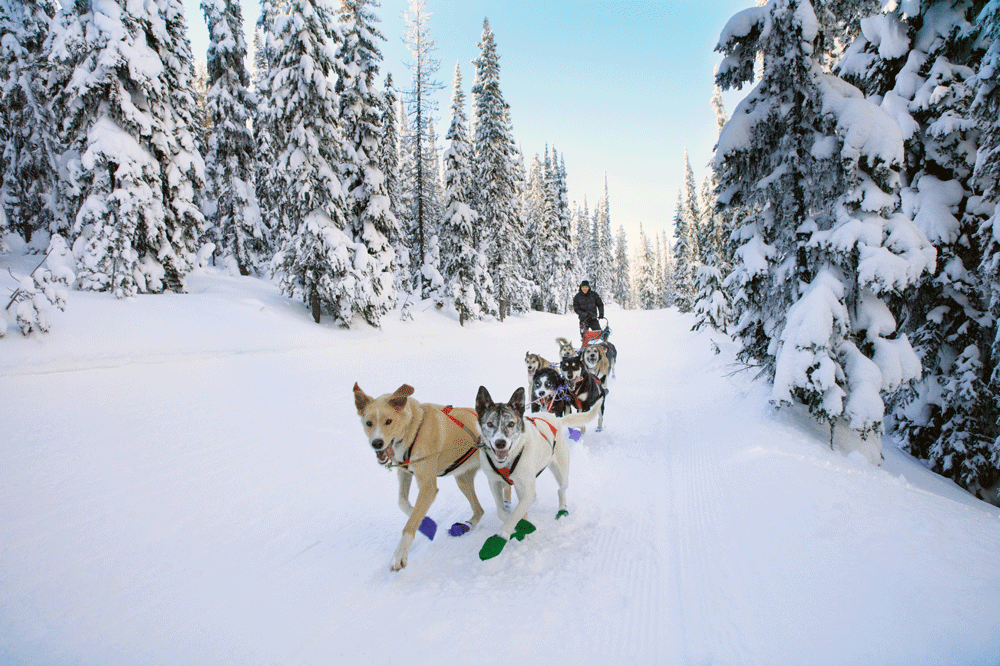 E – Explore our blue-ribbon trout streams, rivers and lakes for world-class fly-fishing. Western Montana has some of the most pristine, undisturbed waters and friendly fishing guides who are ready to help you land a trophy trout.
F – Fat bikes are equipped with extra-wide tires, perfect for snowy roads and trails—making Glacier Country a prime biking destination year-round.
G – Golfing here is a rare combination of stunning scenery, renowned courses and affordability.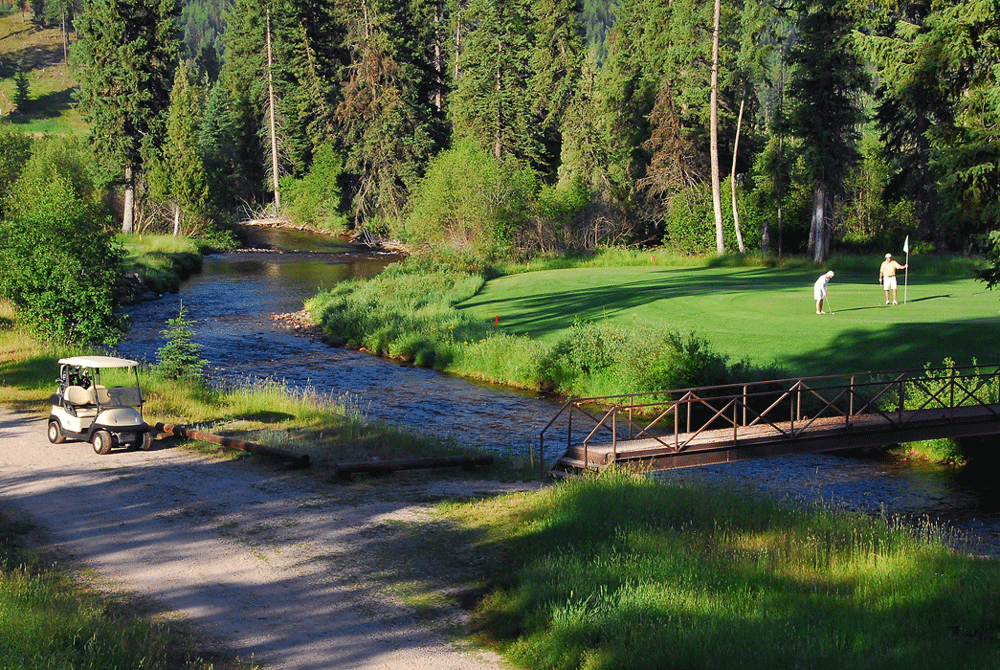 H – Hunting is a way of life in Western Montana. From elk, deer and antelope to waterfowl and upland birds, our diverse landscapes house an abundance of wildlife.
I – Ice climb Glacier Country's frozen waterfalls and iced rock slabs. Our experienced guides are ready to take beginners and experts alike on a guided trip.
J – Jet ski on Flathead Lake—the largest freshwater lake west of the Mississippi. You can find boat rentals throughout our region.
K – Kayak Brennan's Wave in Missoula. A man-made rapid you can surf, spin and cartwheel—over and over again.
L – Llama trek the Bob Marshall Wilderness with Swan Mountain Llama Trekking. Your personal, spunky llama will carry your gear and provide you with some laughs along the way.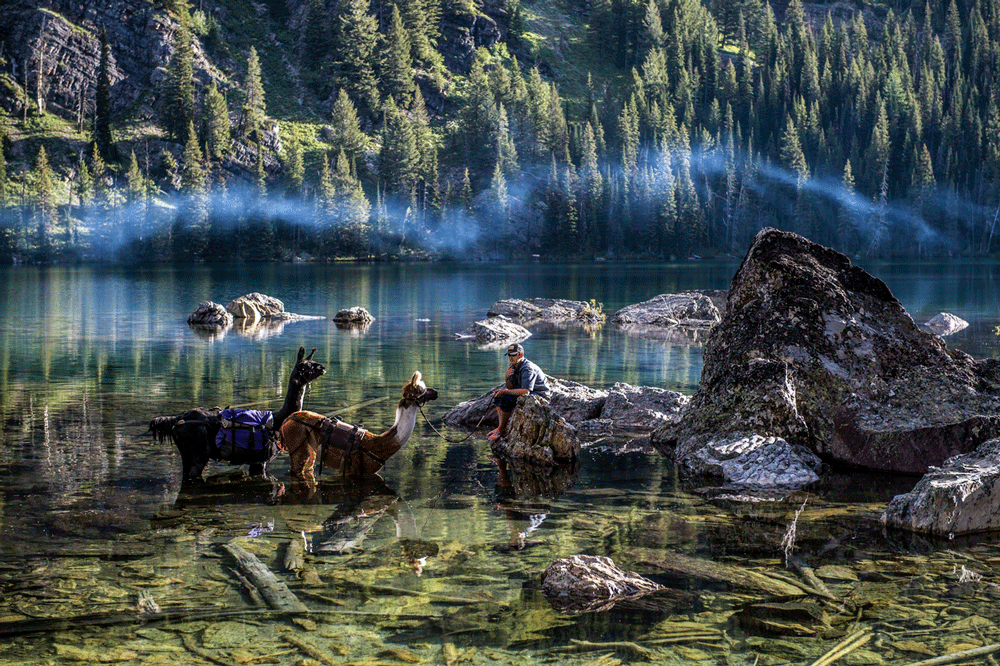 M – Motorboat on Lake Como, a stunning mountain lake surrounded by alpine forests. Cruise back to the waterfall in your boat or hike the 7-mile trail around the lake, passing the waterfall.
N – Nordic ski to Garnet Ghost Town and stay overnight in a primitive cabin, only available during the winter.
O – Overnight on a guided multiday horseback trail ride. Saddling up in Montana is an essential part of the Old West experience.
P – Paddleboarding has become a popular pastime in here, which is no surprise as it's a serene way to explore our lakes and rivers.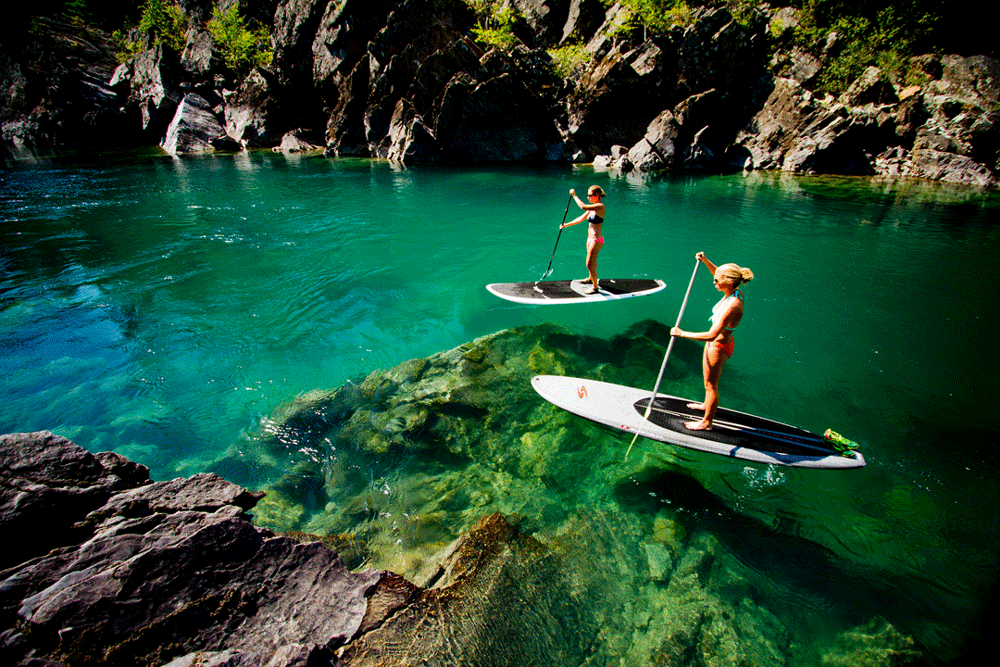 Q – Quinn's Hot Springs is the best place to end a snowy day. Soak in the healing mineral water, then overnight in one of their rustic cabins.
R – Rock climbing in Western Montana is sure to include dramatic rock faces, rugged crags, crack climbing and bouldering playgrounds, plus terrain for both beginners and seasoned climbers.
S – S is for snowshoeing, snowmobiling and sleigh rides, which are all not to be missed.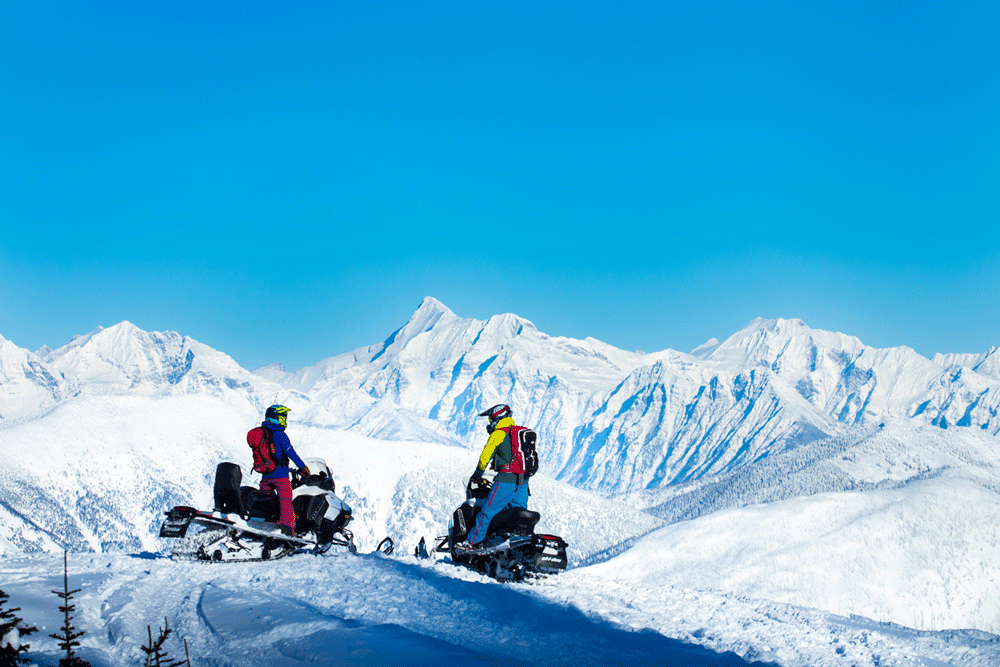 T – Tube the Blackfoot River or Swan River, the ideal, lazy pastime on a hot summer day.
U – U-Pick orchards are a fun activity for the whole family, and a great way to get your hands on our coveted Flathead cherries.
V – View the Milky Way at Glacier National Park, an internationally recognized Dark Sky Park.
W – Whitewater rafting awaits on the Alberton Gorge and the Middle Fork of the Flathead River. Go with a guide or take a self-guided trip.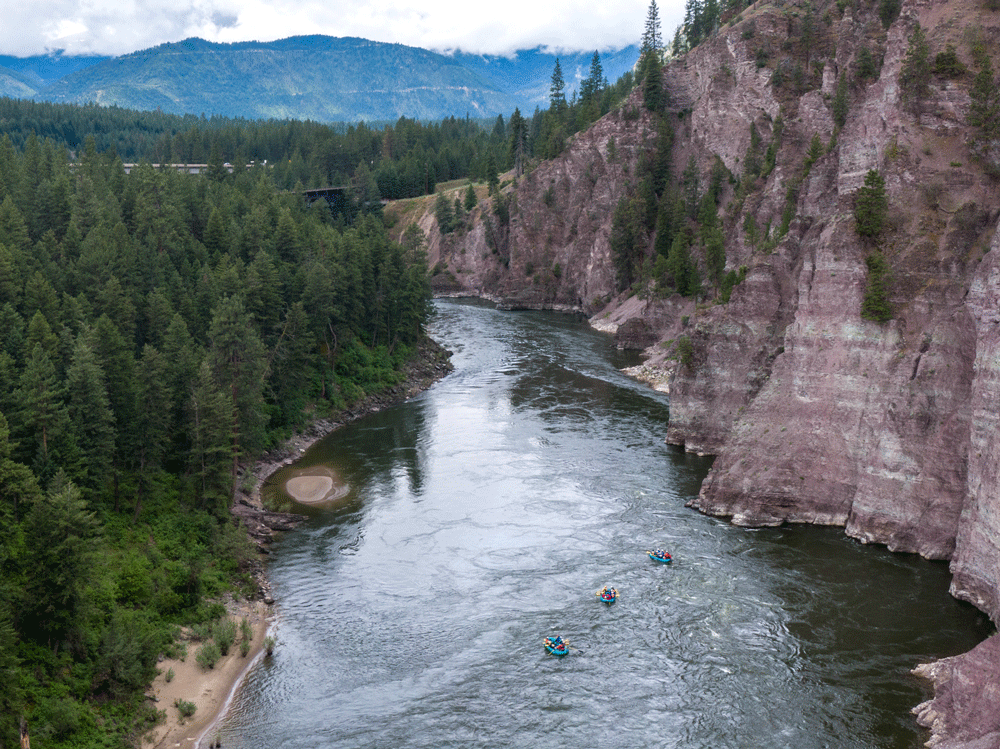 X – X off each item on Glacier Country's 102 Things to Do list.
Y – Yaak Mountain Lookout can be rented overnight, and is a prime location for stellar scenery, incredible wildlife watching, stunning sunrises and sunsets, and dark-skies gazing.
Z – Zip line through the treetops at Whitefish Mountain Resort. You can fly more than a mile on six separate lines that provide unrivaled views of the Flathead Valley, Glacier National Park and Whitefish Lake.
Please remember to travel responsibly. Face coverings are required indoors or when social distancing in groups is not possible outside. Social distancing is required to help reduce the spread of COVID-19. Thankfully, we've got plenty of space for social distancing activities and recreation in Western Montana, from hiking and biking to exploring lakes and rivers. It's vital, however, to maintain a 6-foot distance from others, even outdoors. Please be mindful of our small businesses, guides and outfitters, which have had to adapt to the change and may face limitations this year—always call ahead. Take the Tourism Pledge to travel responsibly in Glacier Country.
September 8, 2020
Related: Aerial Tours, Alberton, Birding, Boating, Dog Sledding, Fall Fun, Family Fun, Fat Biking, Fishing, Flathead Lake, Garnet Ghost Town, Golfing, Guest Ranch, Guided Tours, Horseback Riding, Hot Springs, Hunting, Ice Climbing, Kayaking, Montana, Nordic Skiing, Outdoor Fun, Rock Climbing, Snowmobiling, Snowshoeing, Spring Fun, Stand-Up Paddleboarding