For generations Western Montana's authentic way of living has drawn families to vacation here, where adventure comes in many forms and simple pleasures such as floating a river, picking cherries off a tree or seeing wildlife on Wild Horse Island are plentiful. Try kayaking on Flathead Lake, learning to ride a horse, or taking a zip-line tour at a ski resort. Summer fun abounds in Glacier Country.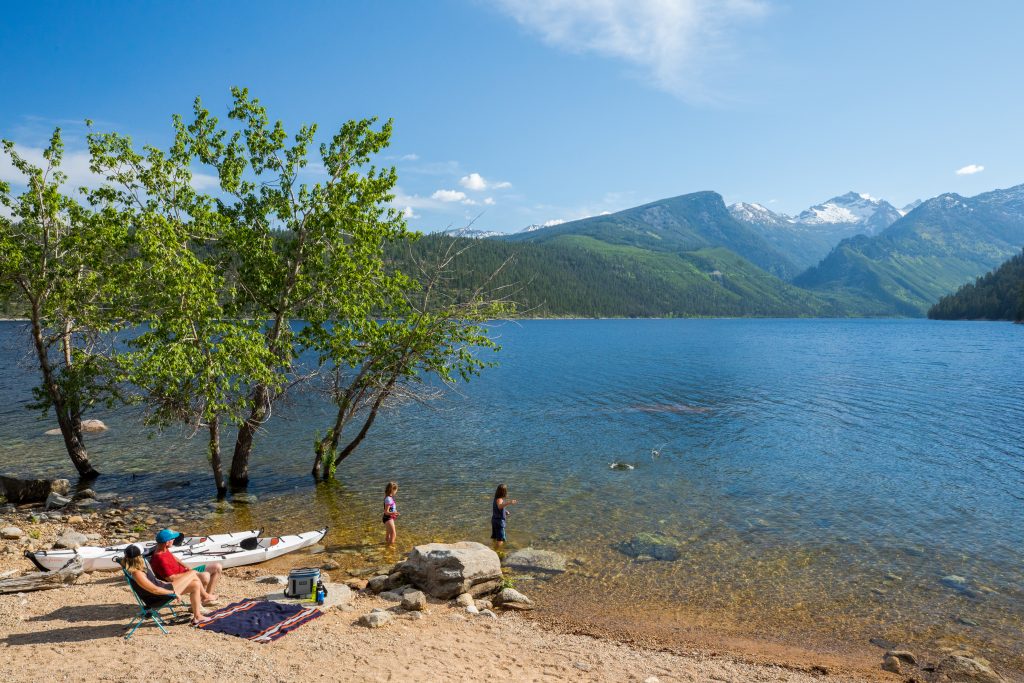 KAYAKING
Whether you're getting the whole family out on one of our numerous lakes or floating casually down a river, Western Montana is a prime kayaking destination. Our waters make up some of the most serene parts of our region and offer an intimate way to explore our landscape and catch a glimpse of wildlife. Rentals are available throughout the region, or hire a guide who can customize a float to your comfort level and age of kids.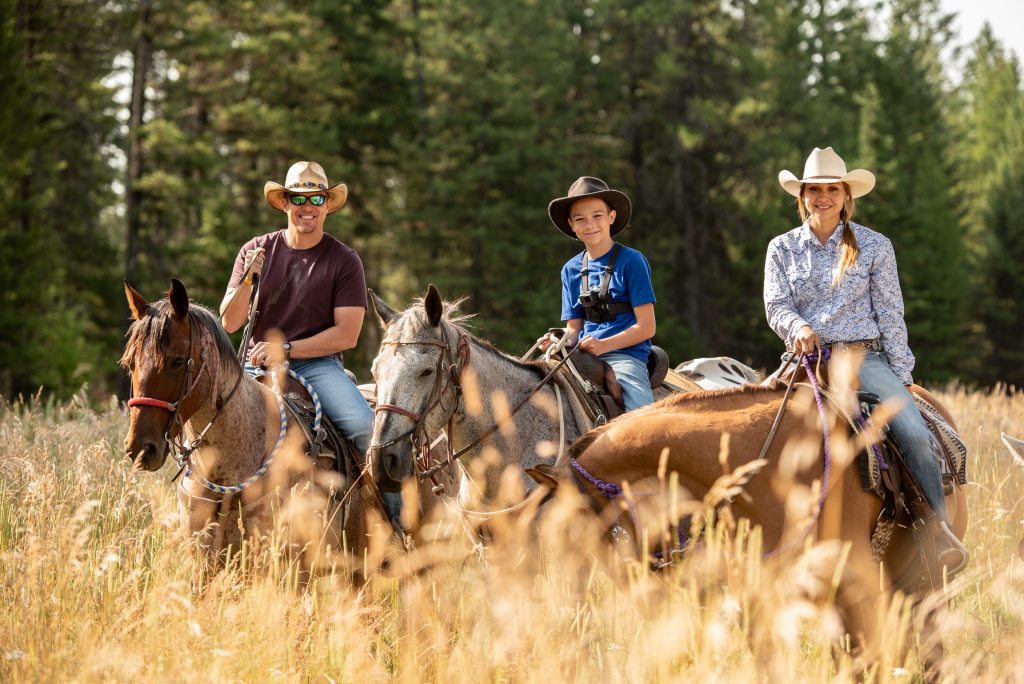 HORSEBACK RIDING
Saddling up in Western Montana is a part of the western experience, and with thousands of miles of horseback riding trails to explore, there are options (and lessons) for every experience level. Riding on horseback is a great way to see the countryside inaccessible to motorized vehicles, and kids can find their inner cowboy or cowgirl. Experienced guides can take you out for a lesson in the arena, a ride on a creekside trail, or a daylong journey into Glacier National Park or the Bob Marshall Wilderness. Either way, your family's Western Montana vacation is sure to be memorable from the vantage point of a saddle.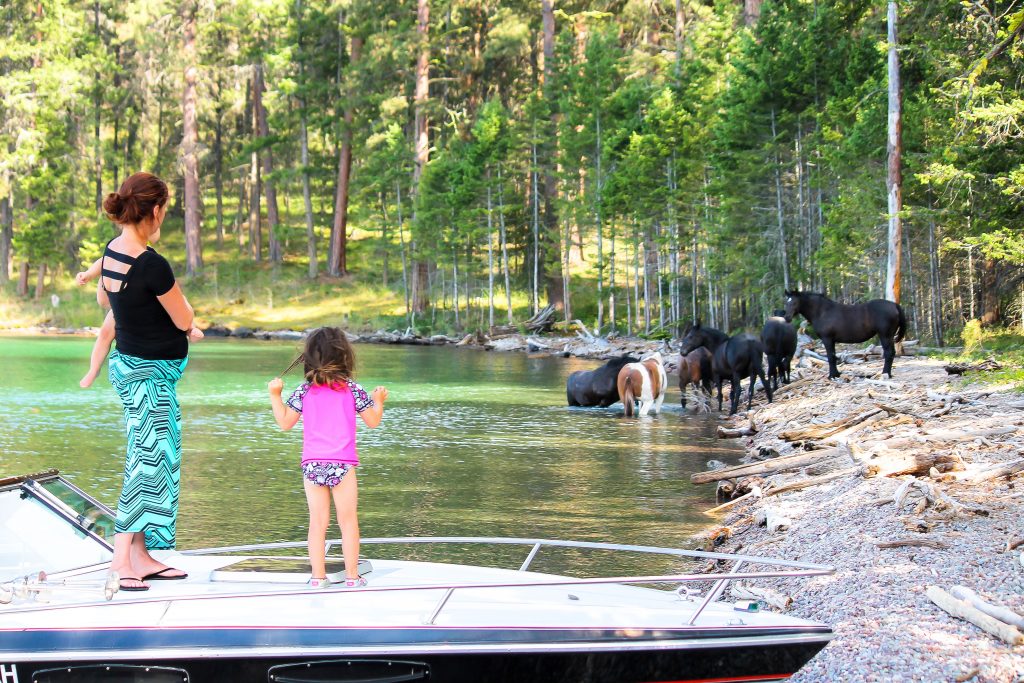 WILD HORSE ISLAND
Flathead Lake—the largest freshwater lake west of the Mississippi—is one of Glacier Country's biggest playgrounds, and a summer recreation hot spot. Multiple islands dot the lake, the largest of which is Wild Horse Island. Accessible only by boat, this 2,160-acre island serves as a day-use state park. Wild Horse Island is sure to delight kids of all ages. Not only is the island breathtaking, it's a prime wildlife-watching destination, home to wild horses (hence the name), bighorn sheep, coyotes, deer and a variety of birds. While hiking on one of the island's short trails, you can tell your kids the legend of Wild Horse Island. The Kootenai American Indians were reported to have used the island to pasture their horses and to keep them from being stolen by neighboring tribes. The horses on the Island today are, if legend is believed, descendants of those horses. To access the island you can rent a boat, or book a private charter service with a guide such as Explore Flathead Lake.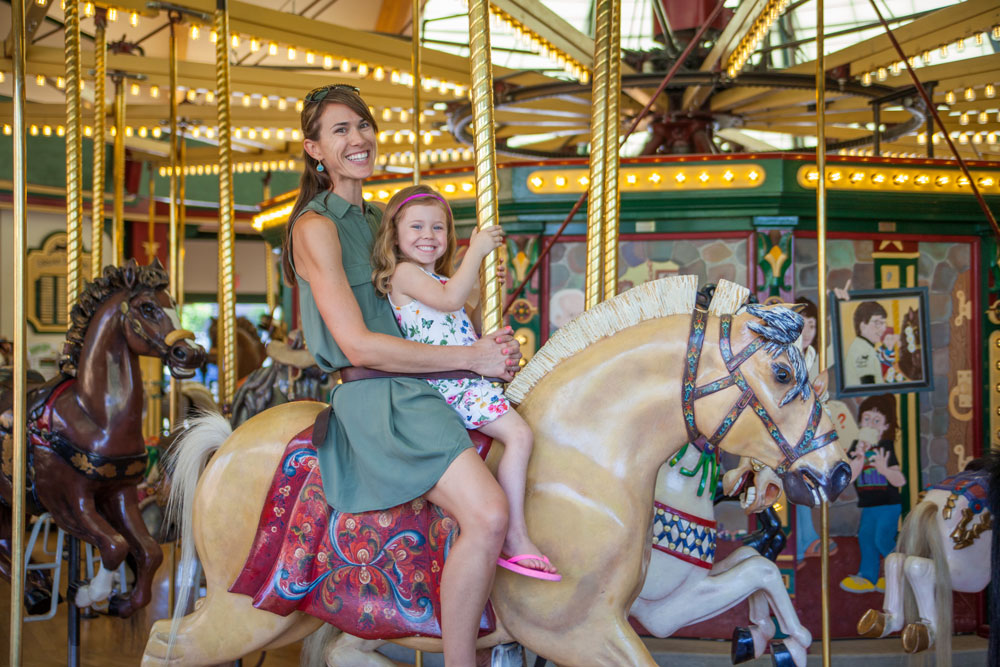 CAROUSEL
A Carousel for Missoula is not-to-be-missed and delights children and adults alike. The carousel has more than 38 horses, 14 gargoyles and two chariots; each was hand-carved and painted. The carousel is housed inside, but on warm days the shuttered walls are opened. A band organ plays while the carousel spins around, and is the largest band organ (with 400 wooden pipes) in continuous use today in the U.S. Directly next to the carousel is Dragon Hollow Park. This magical park was constructed by volunteers and envisioned by children. It's complete with a three headed dragon, an obstacle course and a tiny tots area.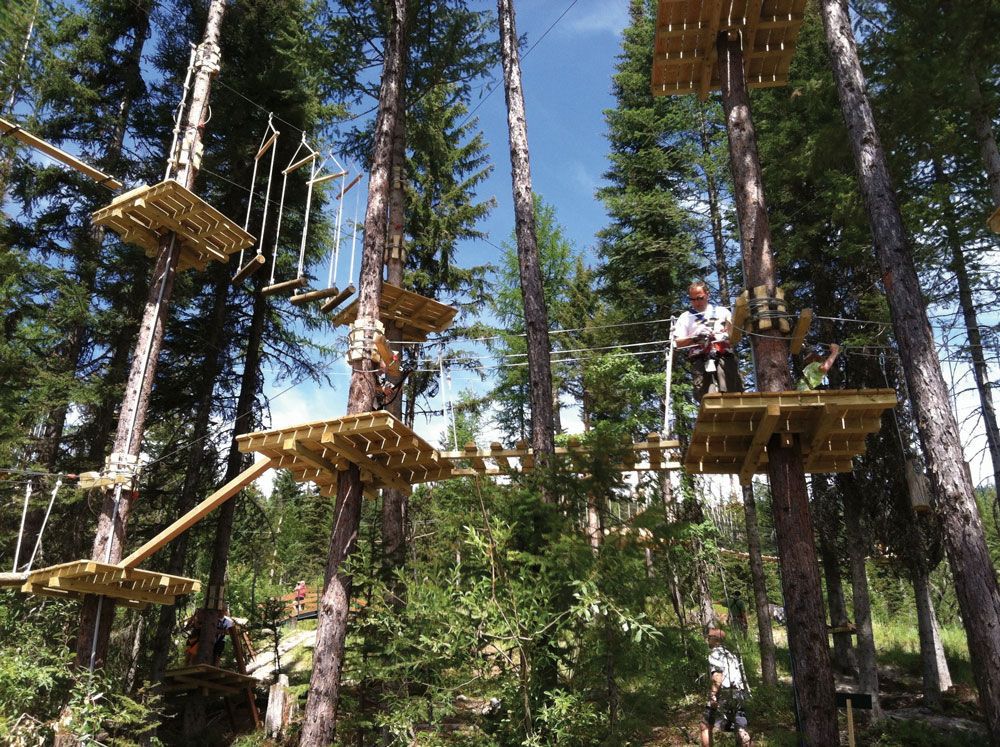 WHITEFISH MOUNTAIN RESORT
Whitefish Mountain Resort is one of our premium destinations for kid-friendly fun; with unique adventures from novice to expert, there's an activity for everyone in the family. This skier's paradise turns into a full-swing summer resort once the snow melts, and serves up fun on the Aerial Adventure Park, zip line, alpine slides, new tubing slide and much more. Rising above the town of Whitefish, sweeping views of the Flathead Valley and Glacier National Park are jaw dropping from the mountain. With on-site lodging and food, it's easy to play the entire day.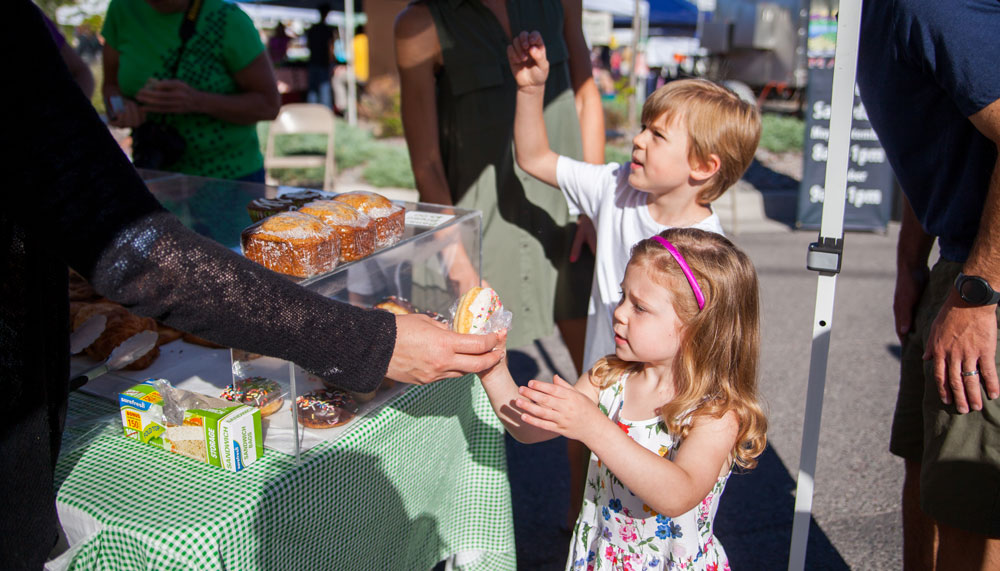 FARMERS MARKETS
A farmers market is the perfect way to spend a Western Montana morning, and with more than 20 in the region it's easy to plan one into your trip. Not only will kids get an authentic glance of life in our charming small towns, but they'll have the chance to sample local fare. From elephant chai ice cream to baked goods or fresh fruits, the markets are chock-full of locally grown and handmade food. Treats are not the only thing to delight in; often you can find a vendor who does face painting or balloon animals.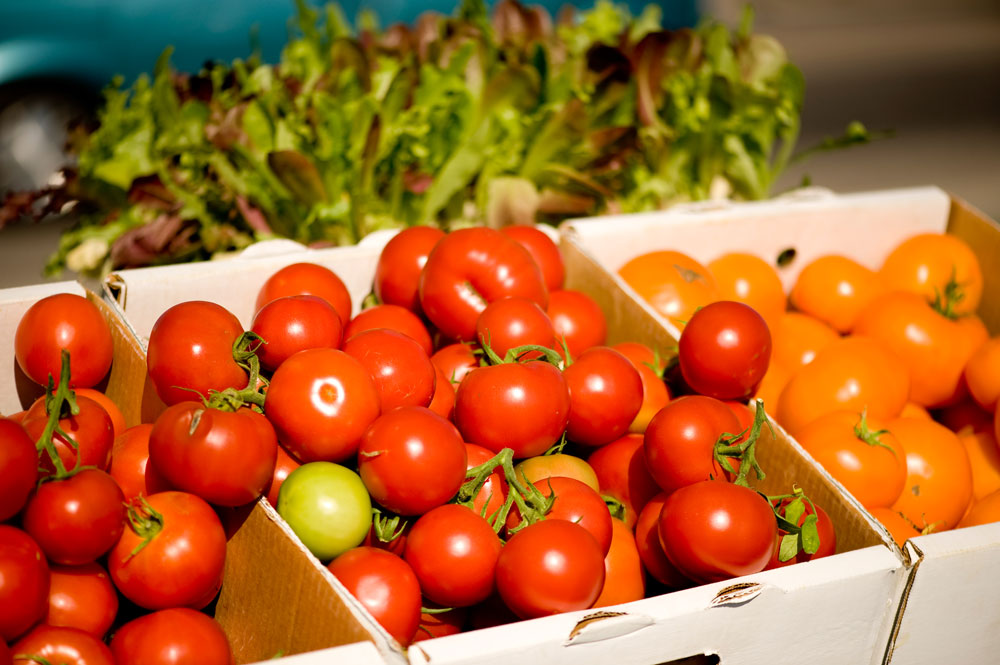 U-PICK FARMS
You'd be hard pressed to find a more authentic experience than a u-pick farm. U-pick farms let kids get their hands dirty, and play a role in picking out their food, both of which kids love. The Flathead Valley boasts more than 120 growers of our famous Flathead cherries. Western Montana's warm days and cool evenings make the perfect growing conditions for this beloved fruit, and it's hard to find a sweeter tasting cherry. The cherry harvest begins late July, and many u-pick orchards will place signs out welcoming you to stop by. In many of our towns you'll be able to find a u-pick farm to pick a sampling of local fruit, vegetables and farm fresh eggs.
July 22, 2019
Related: Family Fun, Farmers Market, Flathead Corridor, Flathead Lake, Horseback Riding, Kayaking, Missoula, Montana, Outdoor Fun, Parks, Summer Fun, Vacation, Water Fun, Whitefish