Western Montana has long drawn families to vacation here, where adventure comes in many forms and simple pleasures, such as floating a river, picking cherries and seeing wildlife, are plentiful. Plan adventures into your family getaway, like kayaking on Flathead Lake, learning to ride a horse, taking a zip line tour or attending a local fair. Summer fun and unforgettable memories await in Glacier Country.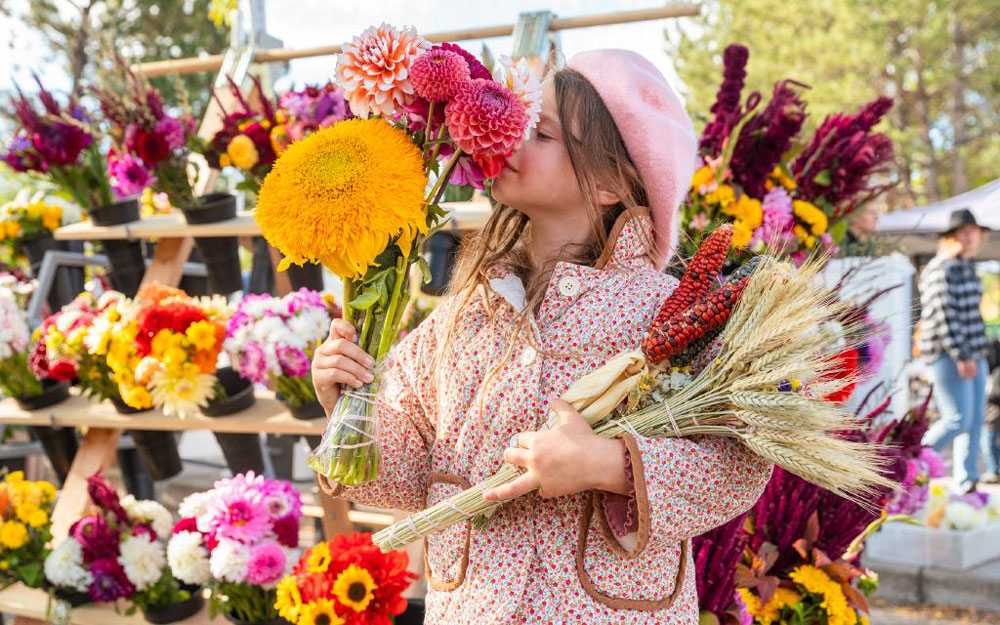 WATER FUN
Many people think of mountains when picturing Western Montana—and that's true. However, a well-kept secret is the abundance of lakes and rivers prime for water play. Our waters make up some of the most serene parts of our region and offer an up-close and personal way to explore our landscape and catch a glimpse of wildlife. From getting the whole family out on a boat tour, fishing one of our numerous lakes or floating down a river on a raft, kayak, stand-up paddleboard or canoe, there's something for all ages. Rentals are available throughout the region, but we recommend going with a guide who can customize your trip and make sure you have a great experience.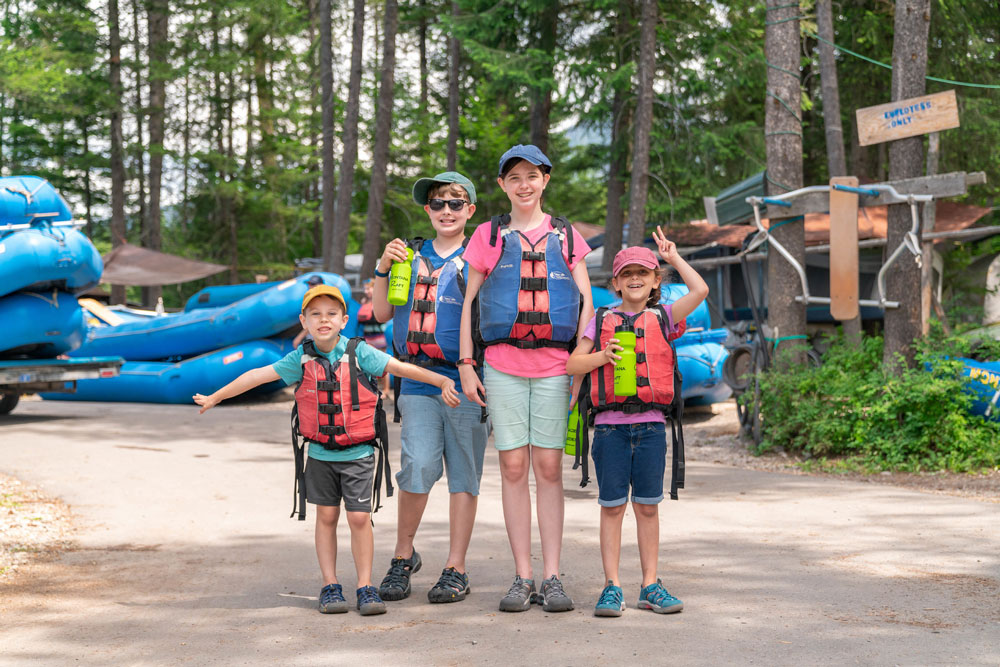 HORSEBACK RIDING
Saddling up in Western Montana is a part of the western experience, and with thousands of miles of trails to explore, there are options (and lessons) for every experience level. Riding on horseback is a great way to see the countryside inaccessible to motorized vehicles, and kids can find their inner cowboy or cowgirl. Experienced guides can take you out for a lesson in the arena, a ride on a creekside trail, or a daylong journey into Glacier National Park or the Bob Marshall Wilderness. Either way, your family's Western Montana vacation is sure to be memorable from the vantage point of a saddle.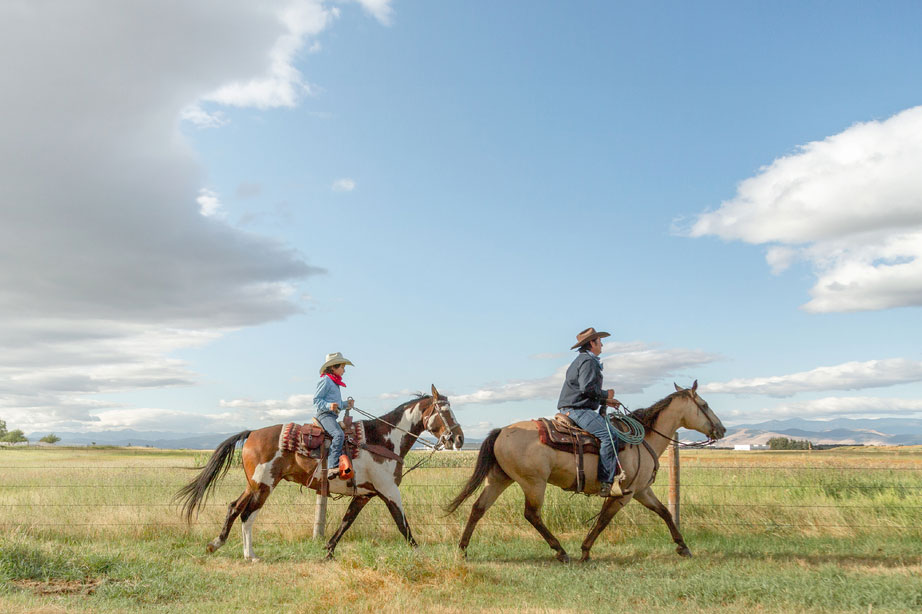 WILD HORSE ISLAND
Flathead Lake—the largest freshwater lake west of the Mississippi—is one of Glacier Country's biggest playgrounds, and a summer recreation hot spot. Multiple islands dot the lake, the largest of which is Wild Horse Island. Accessible only by boat, this 2,160-acre island serves as a day-use state park. Wild Horse Island is sure to delight kids of all ages. It's a prime wildlife-watching destination, home to wild horses (hence the name), bighorn sheep, coyotes, deer and a variety of birds. While hiking on one of the island's short trails, share the legend of Wild Horse Island. The Salish people were reported to have used the island to pasture their horses and to keep them from being stolen by neighboring tribes. The horses on the island today are, if legend is believed, descendants of those horses. To access the island, you can rent a boat, or book a private charter service with a guide such as Discover Flathead Lake.
MISSOULA FUN
Missoula is a vibrant university town with a multitude of kid-friendly activities that are unique and special to the community. A Carousel for Missoula is not to be missed and delights children and adults alike. The carousel has more than 38 horses, 14 gargoyles and two chariots; each hand-carved and painted. Next to the carousel is Dragon Hollow playground, an all-inclusive play area with shaded spots for parents to relax. Also downtown, the beautiful and newly-built Missoula Public Library was awarded the "Public Library of 2022" and "World's Best Library of 2022" by the International Federation of Library Associations and Institutions. Kids will love exploring the entire second floor designed for play and featuring a science lab by Spectrum UM, two water tables and a tiny tot village. Lastly, opening in August 2023 at the Missoula Fairground, the Missoula Butterfly House and Insectarium is a safe and colorful environment for kids to get up close and personal with butterflies and bugs while learning about them.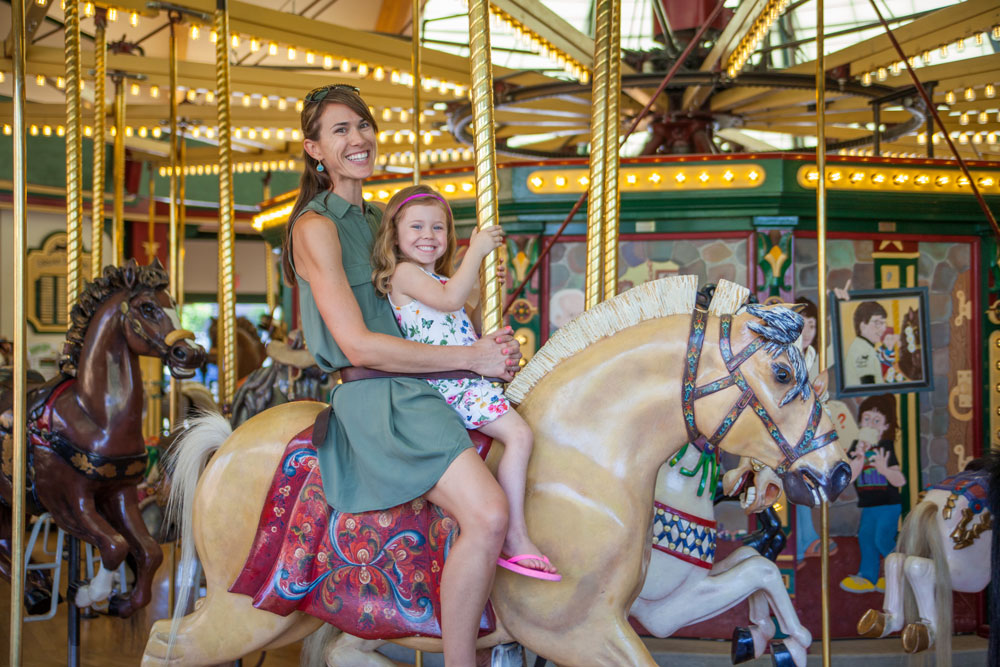 ZIP LINES/ALPINE ADVENTURES/ WATERPARKS
Tree-line ropes courses, waterslides, and zip lines await in Western Montana. Whitefish Mountain Resort is a premium destination for kid-friendly fun, with an Aerial Adventure Park, zip line, alpine slides, tubing slide and much more. With on-site lodging and food, it's easy to play the entire day. Other places to speed across the treetops are Glacier Zipline in Columbia Falls, Snowbowl in Missoula and Glacier Highline in Coram, which also features 50 different treetop adventures, including ropes courses, a rock wall and a swing. Waterparks can be found throughout the region, with Splash Montana in Missoula, Woodland Water Park in Kalispell and Big Sky Water Park in Columbia Falls, so it's easy to cool off on a hot summer day. Flathead Lake Alpine Coaster offers a new coaster adventure in Lakeside.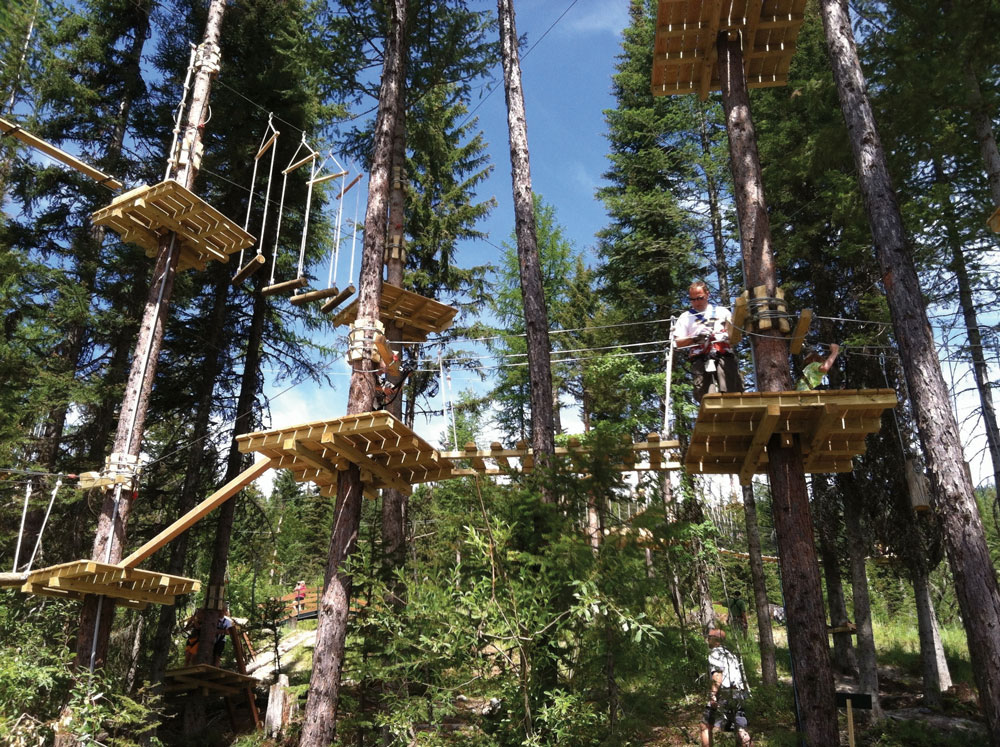 U-PICK FARMS
You'd be surprised how much kids enjoy farming. U-pick farms let you get your hands dirty and play a role in picking out your own food. The Flathead Valley alone boasts more than 120 growers of our famous Flathead cherries. Cherry harvest begins late July, and many u-pick orchards will place signs out welcoming you to stop by. In many of our towns you'll be able to find a u-pick farm to pick a sampling of local fruit, vegetables and farm fresh eggs. Additionally, you'll find some of the best farmers markets around, which are easy to plan into your trip.
EVENTS
Summer and outdoor events go hand in hand. Unique experiences await, and you won't want to miss ending your day with one of the many options in Glacier Country. Find one of our small-town rodeos or take the kids to a local fair for delicious fair food, fun carnival games and endless rides—these events are local favorites and will hold a special place in your memories, too.
Please note: We ask that all our visitors and residents Recreate Responsibly by being mindful of the following: practice physical distancing; know before you go; plan ahead; play it safe; leave no trace; tread lightly; and help build an inclusive outdoors.
June 26, 2023
Related: Events, Family Fun, Farmers Market, Flathead Corridor, Flathead Lake, Food, Guided Tours, Horseback Riding, Kayaking, Missoula, Montana, Outdoor Fun, Parks, Rodeos, Summer Fun, Vacation, Water Fun, Whitefish