A river runs through it, alright—many rivers, in fact. Glacier Country is the setting of lazy rivers, whitewater rivers, and rivers that are fishing and boating hot spots. With social distancing in play, getting out in the middle of a pristine Western Montana river sounds like a pretty good idea right about now.
Here are eight ways to hit the rivers in our neck of the woods.
Float the Clearwater Canoe Trail
In the Seeley Swan Corridor—a premier, year-round recreation destination—there's a quiet stretch of the Clearwater River that winds through dense willow marsh, perfect for wildlife viewing and unwinding. Motorboats are not allowed on the Clearwater Canoe Trail, so you can be sure this paddle will be a peaceful one. The trip takes about two hours, depending on how fast you go, and empties into the northern end of Seeley Lake. Bring your own canoe, paddleboard or kayak, or rent one and be shuttled to the put-in by Tamaracks Resort in Seeley Lake.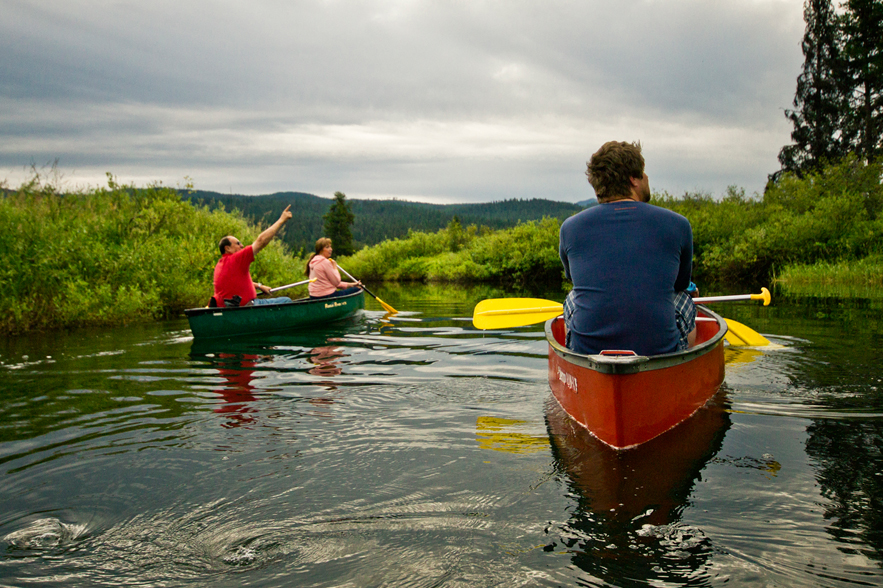 Fish Rock Creek and the Bitterroot River
Not far from Missoula you'll find one of Montana's most prized blue-ribbon trout streams. Rock Creek is the perfect spot for mellow wade-fishing. Surrounded by national forest land, river access is easy and camping is abundant on this quiet river. Be sure to stop in to the Rock Creek Fisherman's Mercantile for fishing supplies and goodies. South of Missoula in the beautiful Bitterroot Valley, the winding Bitterroot River is another haven for anglers, offering some of the best dry-fly-fishing in Montana. Multiple fishing access sites flank the riverbanks and the rolling Sapphire Mountains and jagged Bitterroot Range provide an epic backdrop.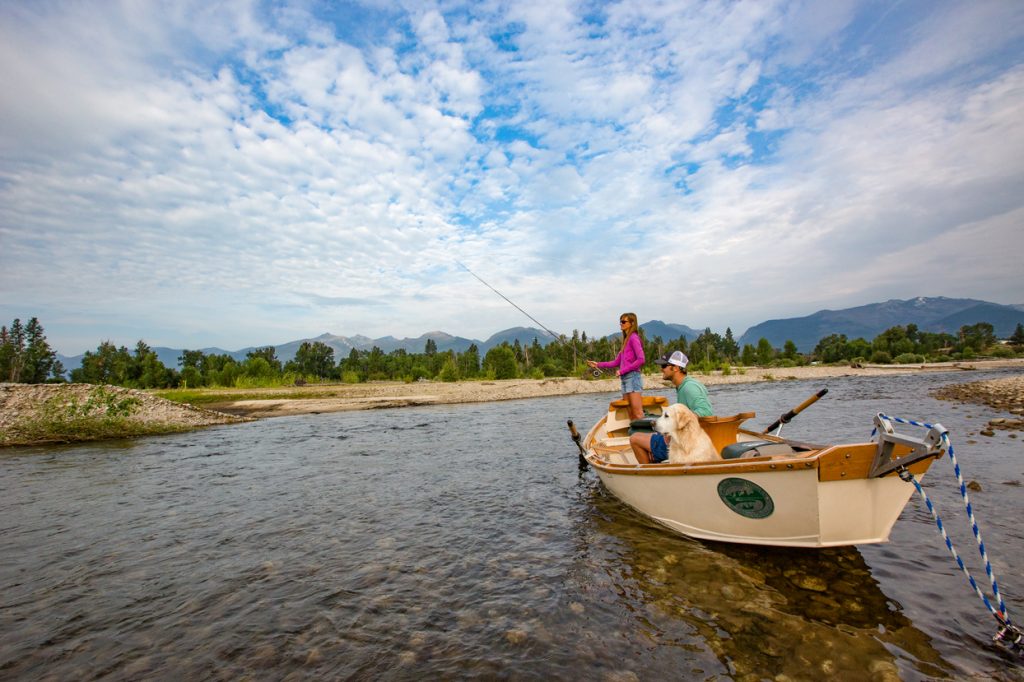 Take a Selfie on the Kootenai Falls Swinging Bridge
Tucked up in the northwest corner of Montana, Kootenai Country offers an off-the-beaten-path adventure. Kootenai Falls and the famous Kootenai Falls Swinging Bridge are a must. This picturesque bridge is suspended over the rushing Kootenai River, presenting the perfect, Instagram-worthy photo op.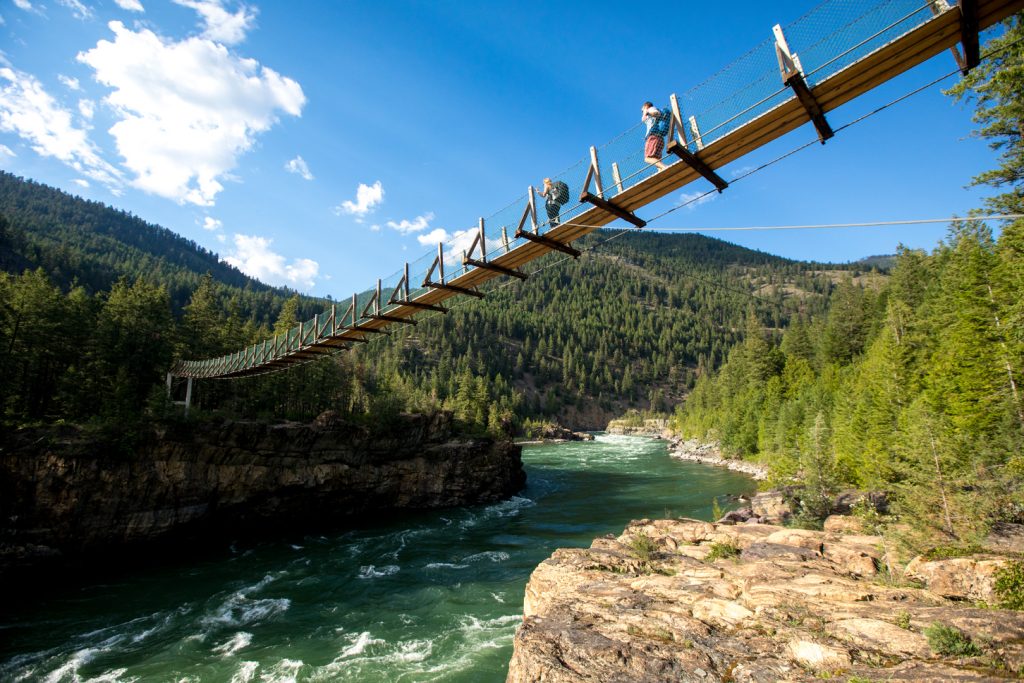 Riverboard the Clark Fork with Montana River Guides
Running the rapids on a riverboard lets you get as up close and personal with the rapids as possible. And, it's insanely fun. Let Montana River Guides show you the way on this wild, adrenaline-filled adventure on the Alberton Gorge near Missoula.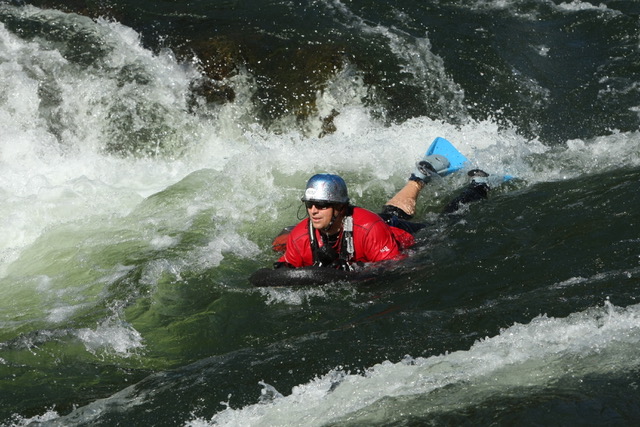 Surf or Spectate at Brennan's Wave
On the Clark Fork River in downtown Missoula there's a man-made wave and play area for kayakers and river surfers. Experience the Brennan's Wave action for yourself, or watch from the river's edge at Caras Park or Higgins Bridge…you'd be hard-pressed to find a summer day or evening in Missoula when there's not a boater trying out some tricks here.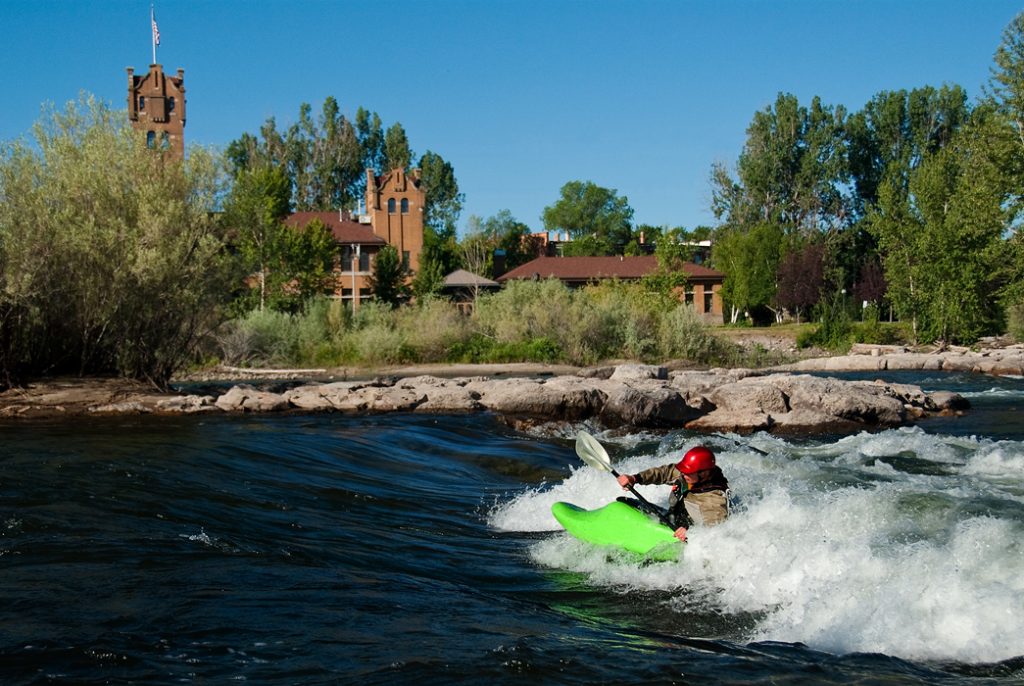 Raft the Flathead River
The middle and north forks of the Flathead River offer up some of the best and most scenic rafting in Montana. The river forms the western and southern borders of Glacier National Park, after all. The views are breathtaking, wildlife is abundant and the fishing is suburb. Go with a guide! Glacier Guides and Montana Raft is your go-to for an unforgettable Flathead River rafting adventure.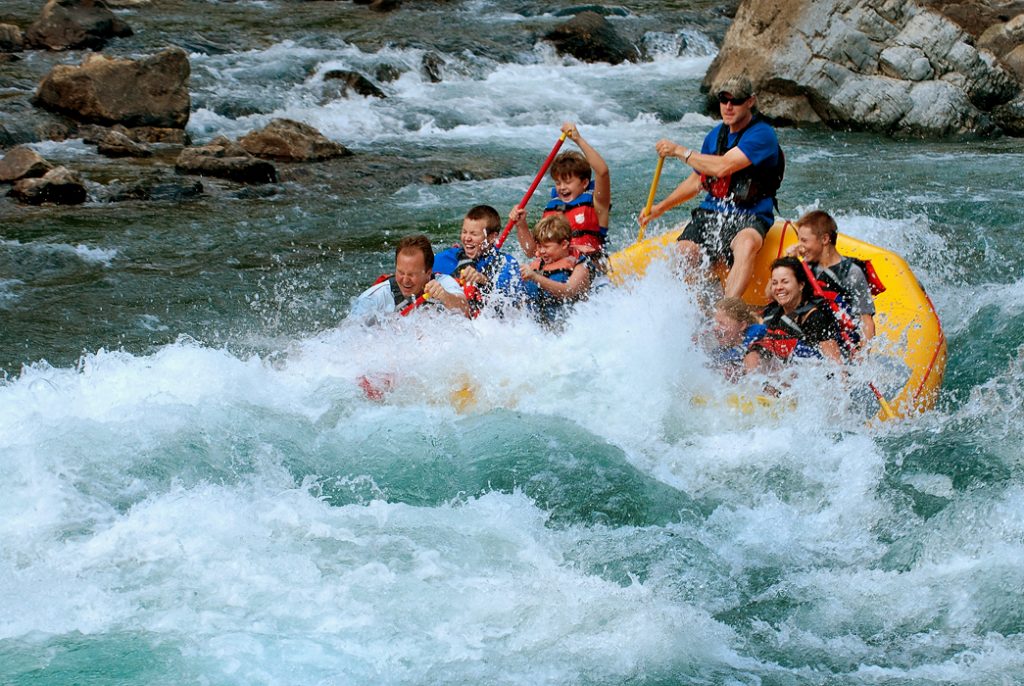 Tube the Clark Fork, Blackfoot and Swan Rivers
Not a hot summer day goes by in Montana without a stream of tubers floating down a lazy stretch of river. Calm waters and easy access make this favorite pastime one of the easiest ways to get on the river and cool off. You can rent tubes at various outfitters and shops in the area, tie them to your car and set off for the river "put in." Don't forget to have a car waiting for you at the takeout, depending on where you're headed; popular routes include Sha-Ron to downtown Missoula on the Clark Fork River, Whittaker Bridge to Johnsrud on the Blackfoot River, and Swan River Fishing Access Site to Clay Cliffs on the Swan River.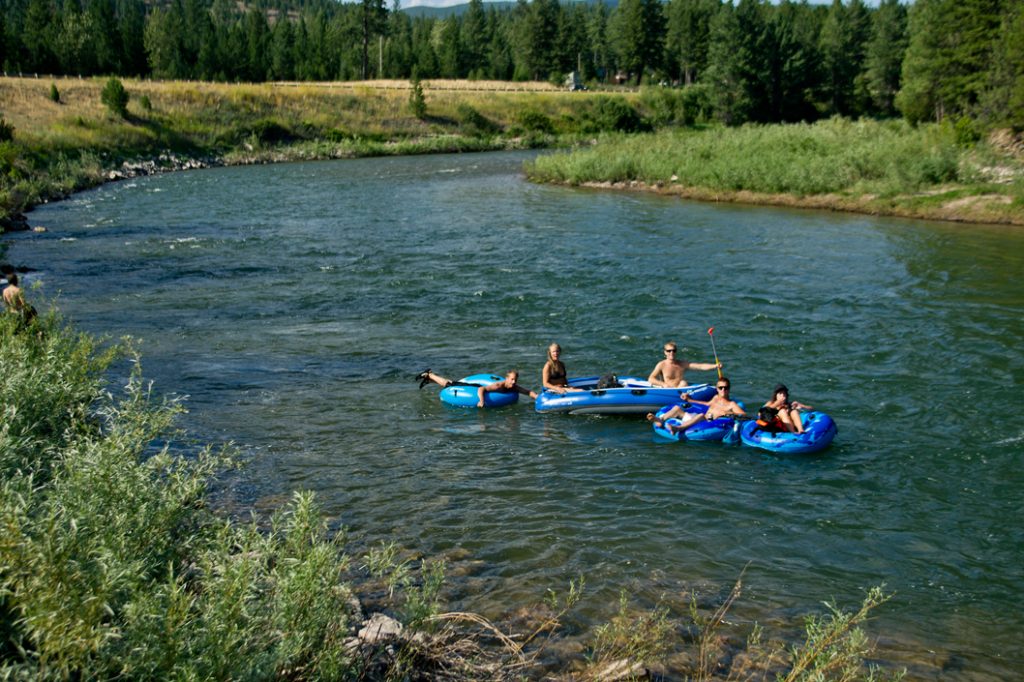 Kayak the Wild Mile of the Swan River
Near the storybook village of Bigfork—where the Bigfork Whitewater Festival is held annually—there's a wild stretch of the Swan River that draws experienced kayakers from far and wide. If you're in that category, this is one mile of river you'll want to put on your bucket list.
Please remember to travel responsibly. Face coverings are required indoors or when social distancing in groups is not possible outside. Social distancing is required to help reduce the spread of COVID-19. Thankfully, we've got plenty of space for social distancing activities and recreation in Western Montana. It's vital, however, to maintain this 6-foot distance from others, even outdoors. Please be mindful of our small businesses, campgrounds, and outfitters, which have had to adapt to the change and may face limitations this year—always call ahead. Take the Tourism Pledge to travel responsibly in Glacier Country.
August 3, 2020
Related: Alberton, Bigfork, Bitterroot Valley, Clark Fork Corridor, GNP Surrounding Area, Missoula, Montana, Northwest Corridor, Seeley Lake, Seeley-Swan Corridor, Summer Fun, Vacation, Water Fun