The higher you go the better the view. Channel your inner treehouse-loving child and stay in a lookout tower, one of the most unique rustic getaways in Western Montana. Lookout towers are prime for stellar scenery, plus incredible wildlife watching, sunrises and sunsets, and dark-skies stargazing.
Lookout towers are small U.S. Forest Service cabins positioned at high elevations in remote areas historically used for spotting smoke and wildland fire. These cabins have windows on all sides, which makes for epic panoramic views, and can be rented out for recreational purposes for an average of $40 per night, usually from late spring into fall—though some are open for a period of time in the winter. Check specific cabins for exact dates.
Part of the fun is packing in your own gear and supplies—things like water, matches, warm clothes for the evening hours, sleeping bags/bedding, paper goods, first-aid supplies and cooking utensils—and remember, whatever you pack in, please pack out, including trash.
Lookout cabins are usually around 200 square feet, give or take, and sleep an average of four people. They're generally stocked with propane/firewood and equipped with stoves for heat, and they all have outhouses. It's imperative to check the list of amenities before you visit, however, as each lookout cabin is different. Some lookouts have mobile service and some don't, but most cabins do not have electricity, so make sure any mobile device is fully charged before you arrive.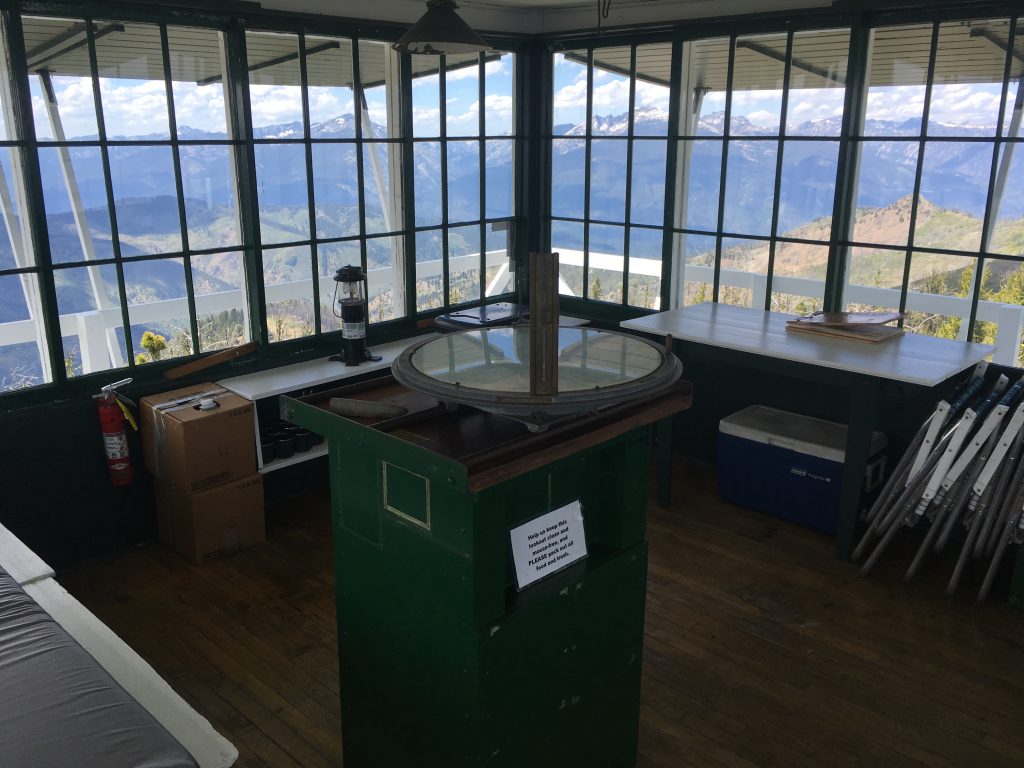 You can find lookout tower rentals in Montana here. Make sure to read "know before you go" information regarding your stay, including lookout tower access; some roads are primitive and some cabins require parking and hiking in—sometimes more than a mile's trek.
The stunning Glacier National Park Surrounding Area is home to Hornet Lookout near Columbia Falls, providing jaw-dropping views of the Crown of the Continent and majestic Kintla Lake. In the spring and early summer, the park's signature flora, beargrass, can cover the mountainside, and, on a clear night, you'll see stars galore. You might even be lucky enough to witness the northern lights.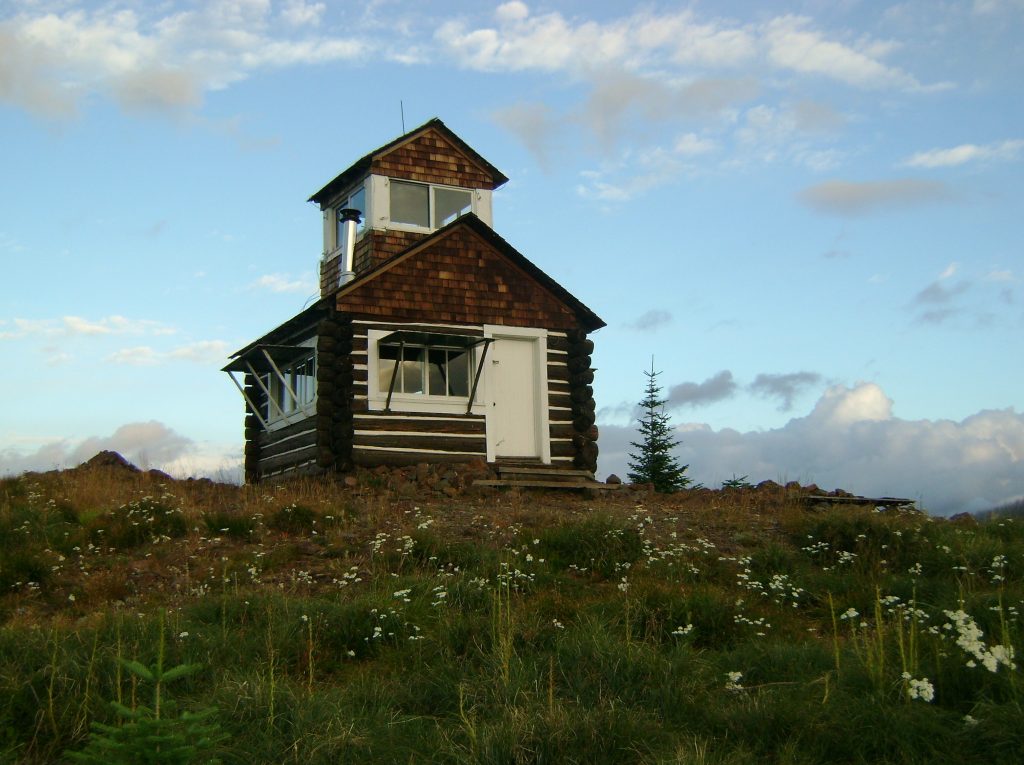 In the Seeley-Swan Corridor near beautiful Swan Lake, the Mission Lookout offers extraordinary 360 degree views of the Flathead National Forest including the Swan Range, jagged Mission Mountains and glistening Swan Lake. Visitors enjoy hiking and mountain biking trails, as well as fishing and swimming. Nearby Swan Lake National Wildlife Refuge offers phenomenal waterfowl and shorebird migration viewing—a birder's favorite.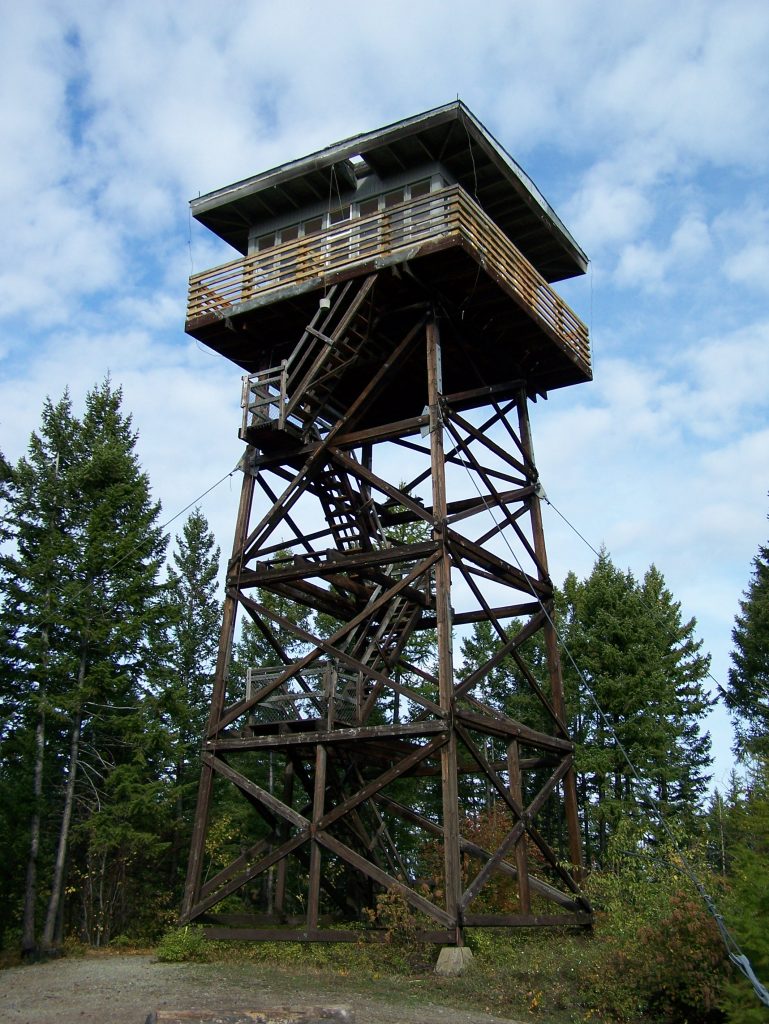 In the idyllic Bitterroot Valley the Medicine Point Lookout, near the winding and scenic Bitterroot River, offers a stunning valley vista and extensive trail system. Please note: At 8,409 feet this tower is one of the higher elevation towers and is accessed by a somewhat difficult 3.5-mile hike from the parking area with a 2,000 foot elevation gain—but the views are worth it!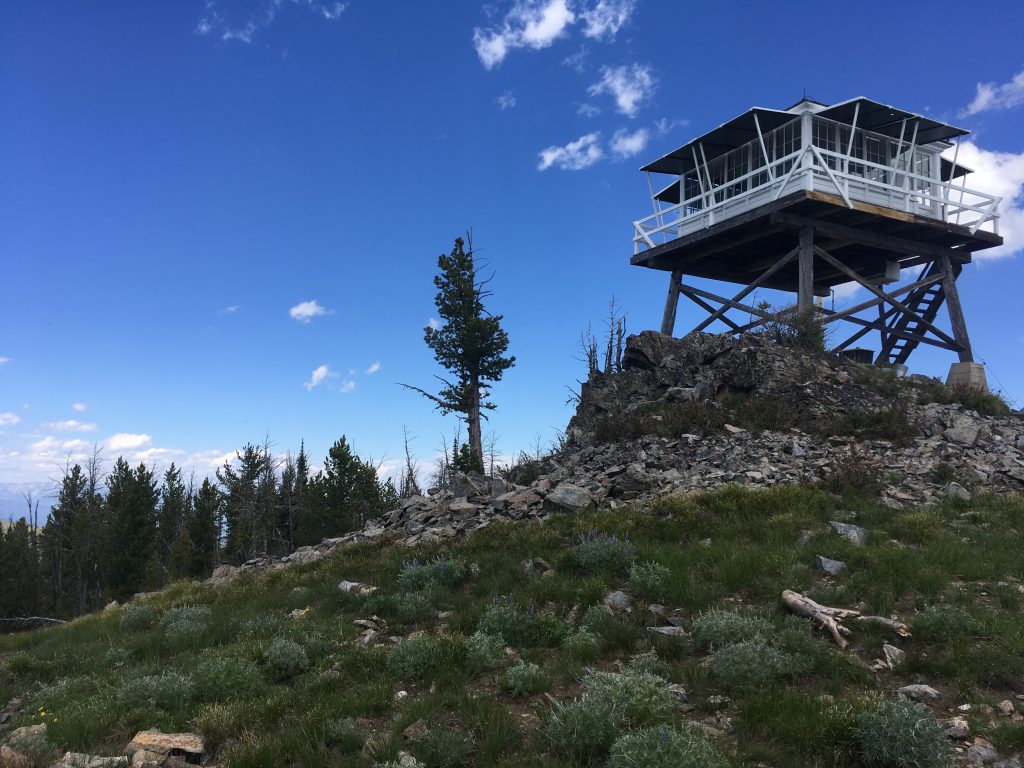 In Glacier Country's Northwest Corridor, Garver Mountain Lookout near Troy is located along the Pacific Northwest National Scenic Trail in the remote and rugged Yaak area. Bring your fly rod, as you'll find multiple spots to cast a line. You'll also want to take advantage of a hike in some of Montana's quietest country.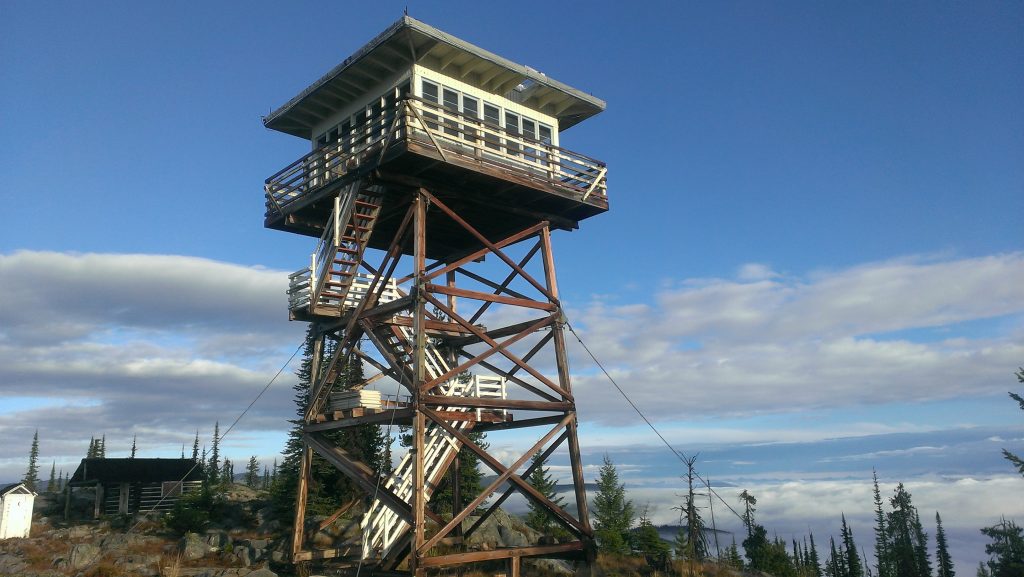 Near Noxon on Montana's Tour 200, Gem Peak Lookout makes an excellent basecamp for access to more than 400 miles of trails in the Cabinet Mountains Wilderness, especially gorgeous in autumn when western larch and aspen stands are vibrant gold. You'll find multiple lakes and scenic vistas here too, as well as huckleberry picking—a Montana favorite.
That's not all! Here are a dozen more lookout tower rental options for those seeking higher elevations and a one-of-a-kind, rustic getaway in Western Montana's Glacier Country.
March 4, 2020
Related: Bitterroot Valley, Clark Fork Corridor, Columbia Falls, Family Fun, Fishing, GNP Surrounding Area, Hiking, Northwest Corridor, Noxon, Outdoor Fun, Seeley-Swan Corridor, Stay, Summer Fun, Swan Lake, Troy, Vacation, Wildlife