Summer in Western Montana is altogether exquisite—warm temperatures, long daylight hours, impossibly blue skies and spectacular sunsets are just some of the reasons why. Another reason summer is a fave around here is our events lineup, boasting rodeos, pow wows, concerts, cherry festivals, car shows and more. Here, we've rounded up some of our best summer events to add to your Glacier Country itinerary.
CONCERTS + MUSIC EVENTS
Summertime and outdoor music go hand in hand in Western Montana—and it's not hard to find live music anywhere in the region. The KettleHouse Amphitheater in Bonner sits along the banks of the beautiful Blackfoot River and offers a summer concert schedule many bigger cities would be envious of, Big Sky Brewing Co. offers a handful of concerts each summer in a big backyard-like setting, and Abayance Bay Marina offers live tunes on the shores of Lake Koocanusa. Check each of their websites for a list of shows.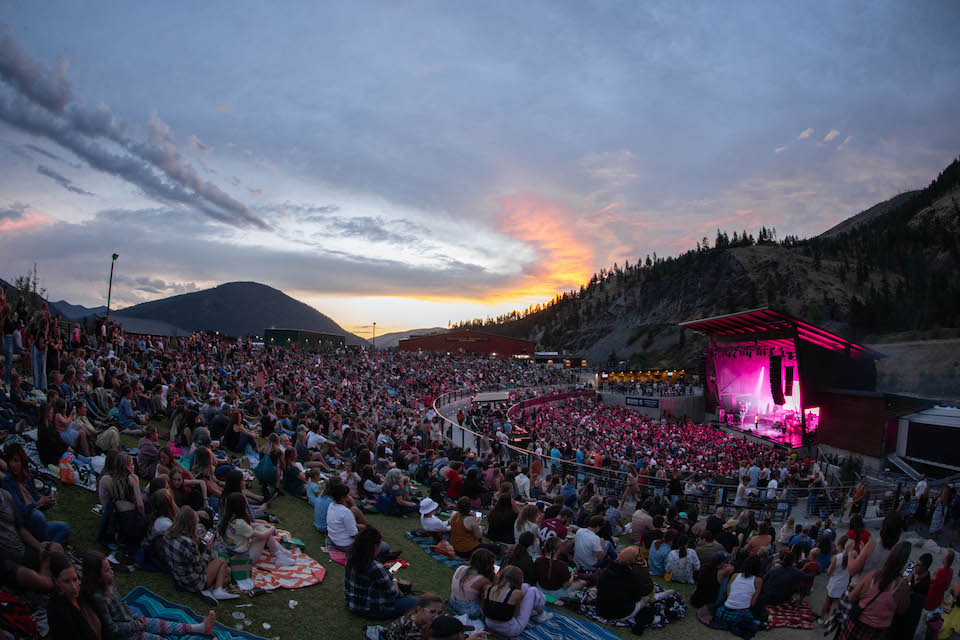 International Choral Festival, Missoula, July 19 – 22
Riverfront Blues Festival, Libby, Aug. 11 – 12
Symphony in the Park, Missoula, Aug. 13
Whitefish Trail Hootenanny, Aug. 25
River City Roots Festival, Missoula, Aug. 25 – 26
Whitefish Songwriter Festival, Sept. 14 – 16
Weekly concerts round out Glacier Country's summer music scene. In Kalispell, catch Picnic in the Park on Tuesday evenings with live music and local food vendors. On Wednesdays, listen to the Missoula City Band play in Bonner Park, or spend your Sundays in Bigfork for the Riverbend Concerts. During lunch on Tuesdays in Hamilton, stretch out on the Ravalli Country Museum lawn for Tuesday at Twelve. Or pair delicious food and great music at Missoula's Caras Park on Wednesdays at Out to Lunch and Thursdays at Downtown ToNight.
AMERICAN INDIAN CELEBRATIONS
In Babb, at Chewing Black Bones Campground on the Blackfeet Reservation, visitors and the community come together for the 4th of July Veterans Powwow, including a variety of traditional dance and activities, foods vendors and local art vendors, as well as the Extreme Warrior Race—a five category endurance obstacle race—and a spectacular fireworks display. This event honors veterans of all the armed forces, including first responders.
In Browning, also on the Blackfeet Reservation, experience one of the largest gatherings of North American tribes during the North American Indian Days July 6 – 9. Events include a pow wow, parade, traditional and fancy dancing, drumming, customary stick games and a rodeo with the spectator-favorite Indian Relay.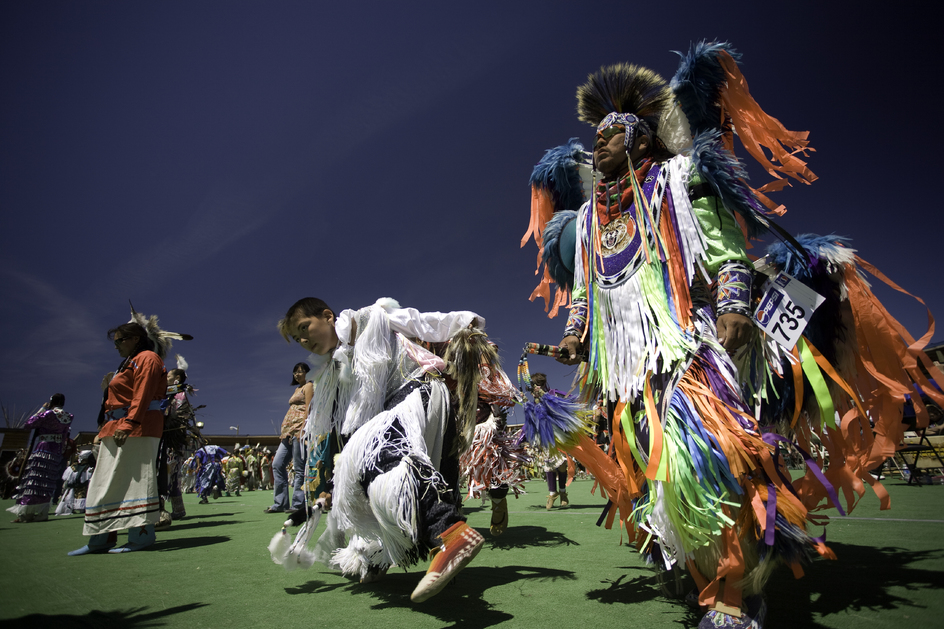 The Confederated Salish and Kootenai Tribes of the Flathead Reservation will hold the annual Standing Arrow Pow Wow in Elmo July 13 – 17. Dancers, drummers, vendors and visitors come from far and wide for this traditional event.
Also on the Flathead Reservation, the Arlee Espapqeyni Powwow Celebration annual ceremonial gathering will be held June 28 – July 4. The event includes traditional dancing, drumming and dress.
Each pow wow is unique to the Tribal Nation holding it and offers a glimpse into the diverse cultures of American Indian tribes in Western Montana. While attending a pow wow in Montana it's important to be respectful. Please read more here.
FOURTH OF JULY
A good, old-fashioned Fourth of July event is just the kind of small-town Americana celebration this holiday calls for. Enjoy parades, fireworks and other Independence Day festivities in communities throughout the region.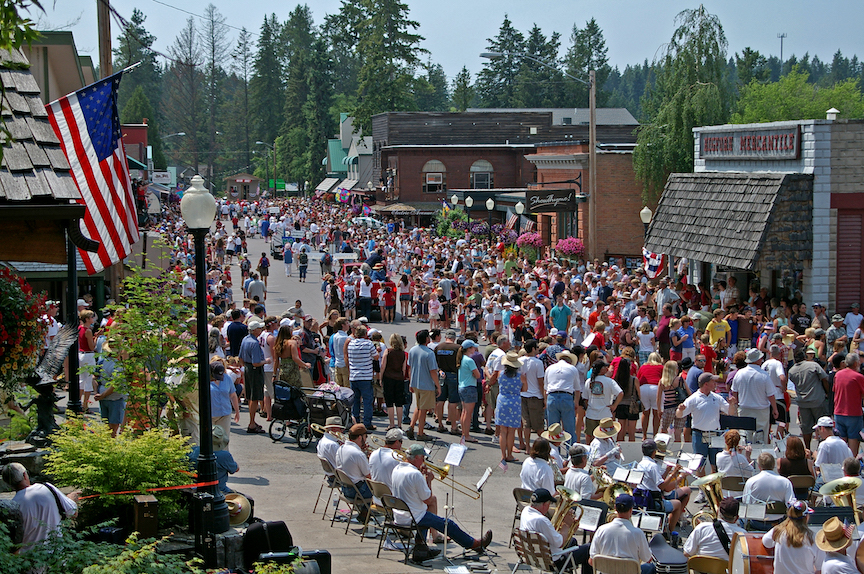 Fourth of July Parade | Bigfork – Montana
Troy's Old Fashioned 4th of July
Old Fashioned 4th at the Fort Celebration, Missoula
4th of July Veterans Powwow, Babb
RODEOS + FAIRS
Many of our communities host rodeos beginning in spring and continuing through fall. Rodeos are an authentic western tradition, paying homage to our heritage with events based on the duties of working cowboys. Sometimes rodeos coincide with a local fair—think fun rides, livestock shows, carnival games and delicious fair food.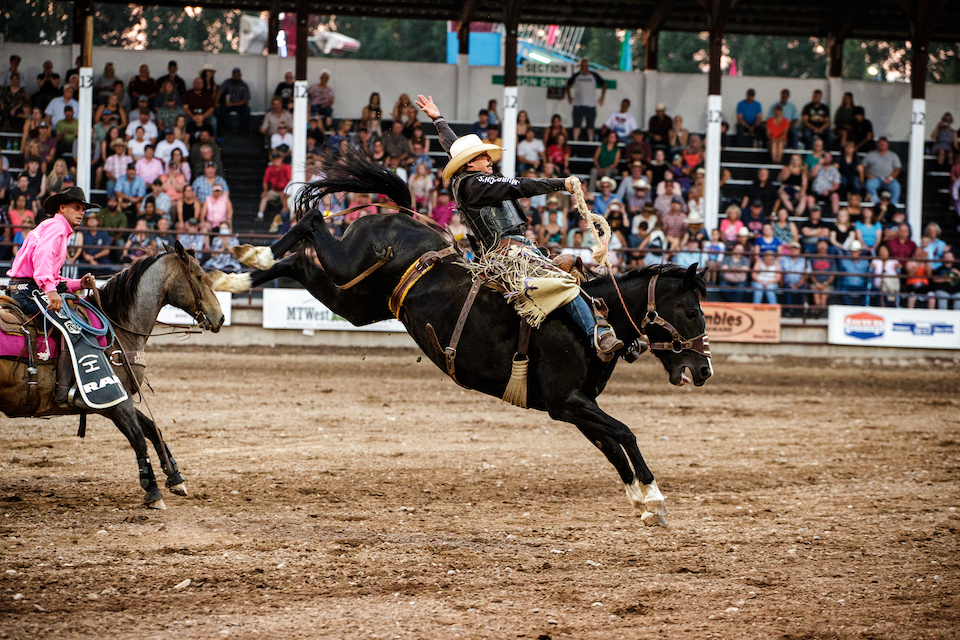 Brash Summer Series Rodeo, Columbia Falls, June 1, 8, 15, 22, 29; July 6, 13, 20, 27, 28; Aug. 3, 11, 17, 24, 31; Sept. 9
Darby Rodeo, June 3 – 4, July 7 – 8; Aug. 4, 11 – 12; Sept. 15 -16
Bigfork Montana Rodeo, July 5 – 8
The Eureka Rodeo, July 21 – 22
Kootenai River Stampede Rodeo, Libby, July 28 – 29
Western Montana Fair + Missoula Stampede Rodeo, Missoula, Aug. 9 – 13
Northwest Montana Fair + Rodeo, Kalispell, Aug. 16 – 20
Ravalli County Fair + Rockin' RC NRA Rodeo, Hamilton, Aug. 30 – Sept. 3
Sanders County Fair and PRCA Rodeo, Plains, Aug. 31 – Sept. 3
NOT-TO-BE-MISSED EVENTS
Western Montana boasts an abundance of festivals, which are a much-anticipated tradition around here. Check out the Flathead Cherry Festival in Polson, the Huckleberry Festival in Trout Creek, and more.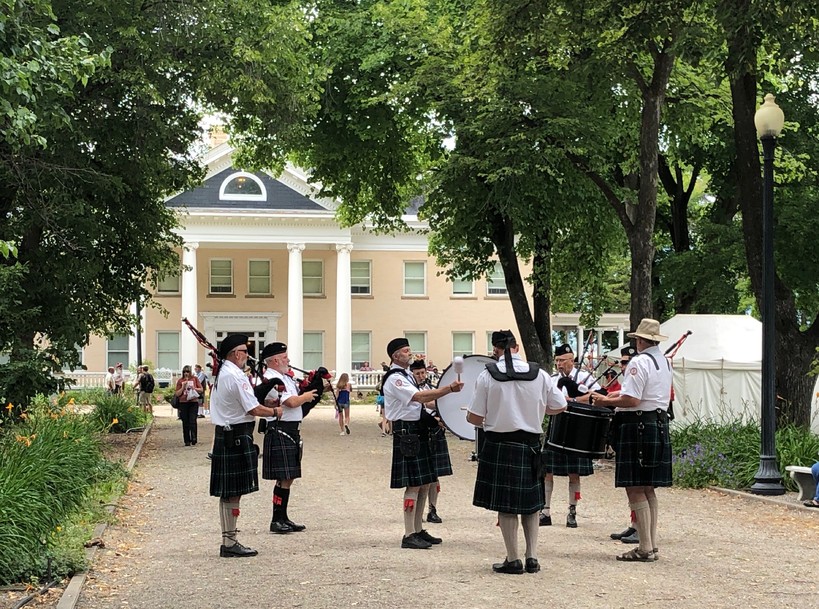 Hot Springs Homesteader Days, June 9 ­– 11 (annual hometown celebration with fun and games, live music, a kiddy parade, rodeo and more)
Missoula Summer MADE Fair, June 18 (a modern handcrafted open-air market with 160+ artists selling unique creations)
Good Old Days, St. Ignatius, July 14 – 16 (annual hometown celebration with fun and games, live music, a parade and more)
Hockaday Museum's Arts in the Park, Kalispell, July 14 – 16
The Event at Rebecca Farm, Kalispell, July 19 – 23 (one of the largest equine triathlons in North America)
Flathead Cherry Festival, Polson, July 29 – 30
Bigfork Festival of the Arts, Aug. 5 – 6
Huckleberry Festival, Trout Creek, Aug. 12 – 13
Bitterroot Celtic Games and Gathering, Hamilton, Aug. 19 – 20
Rumble in the Bay Car Show, Bigfork, Sept. 3
Kootenai Country Montana International Chainsaw Carving Championship, Libby, Sept. 7 – 10
Flathead Celtic Festival, Kalispell, Sept. 8 – 9
Please note: We ask that all our visitors and residents Recreate Responsibly by being mindful of the following: know before you go; plan ahead; play it safe; leave no trace; tread lightly; and help build an inclusive outdoors.
May 22, 2023
Related: American Indian, Arlee, Babb, Bigfork, Blackfeet Indian Reservation, Blackfeet Nation, Bonner, Browning, Columbia Falls, Concerts/Music Festivals, Elmo, Eureka, Events, Flathead Indian Reservation, Hamilton, Hot Springs (town), Kalispell, Libby, Missoula, Montana, Plains, Polson, Rexford, Rodeos, St. Ignatius, Trout Creek, Troy, Vacation, Whitefish