2020 has been a year. With 2021 upon us, hope is in the air and priorities have shifted a bit. Your New Year's resolutions might look different from years' past. Are you building in more family time? More space for reflection? More travel? Western Montana has you covered with 10 epic adventures for the new year that will help you create memories and live life to the fullest.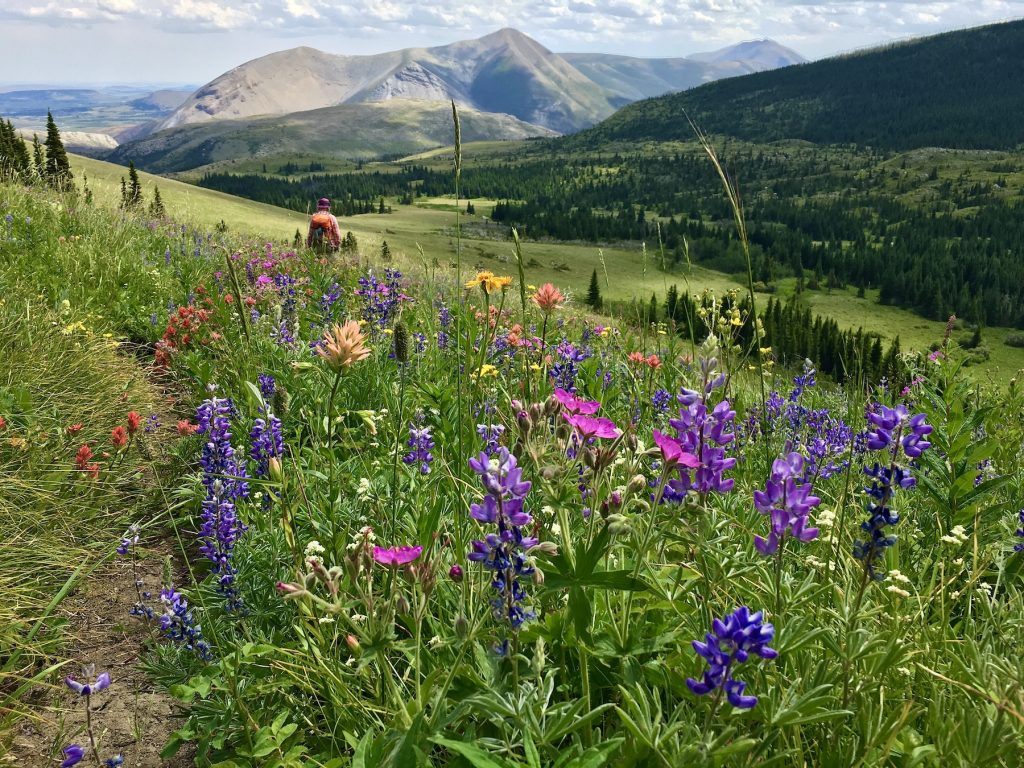 1. Bob Marshall Pack Trip
Take a breather in The Bob. The Bob Marshall Wilderness Complex is the third-largest wilderness area in the lower 48, and one heck of a place to get away from it all. Unplug and unwind on a pack trip in this rugged, wildly beautiful landscape. Ride horseback while your gear is carried by a string of mules, and let your guides set up camp and prepare meals while you enjoy the wide-open spaces and fresh mountain air. Book a pack trip now with our friends at Cheff Ranch and Legacy Outfitters, Mills Wilderness Adventures, Rich Ranch or Swan Mountain Outfitters.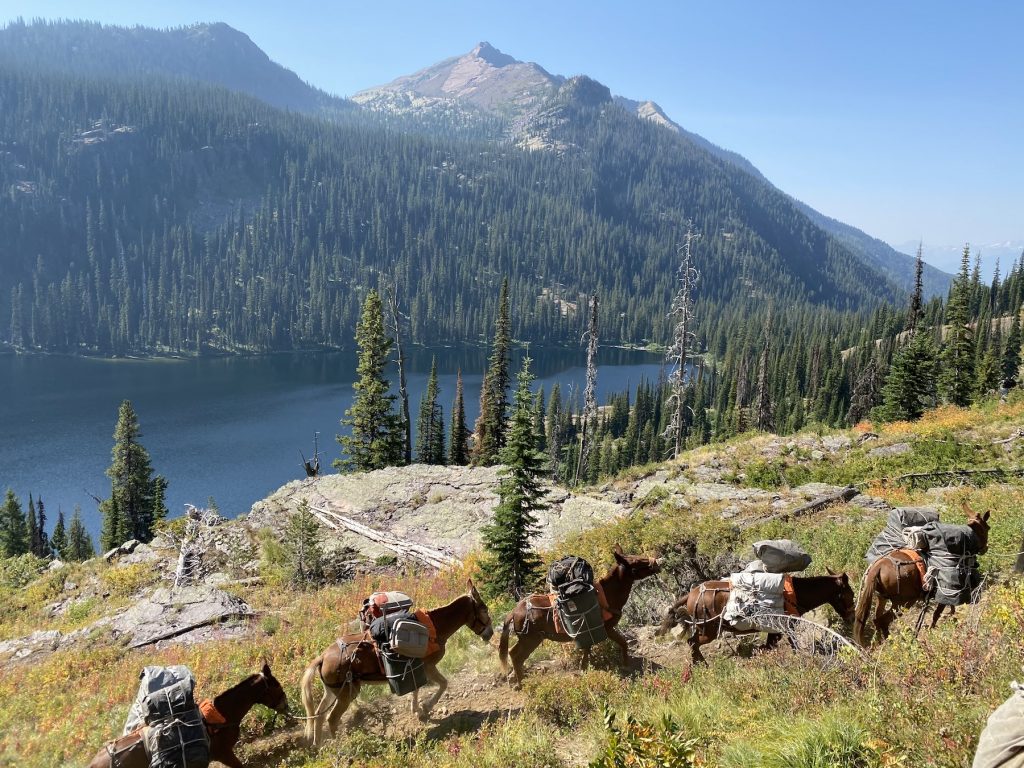 2. Stay at Sperry Chalet or Granite Park Chalet
Glacier National Park is also perfect for a getaway. Experience the serenity of one of the park's two historic chalets. These rustic retreats each require a full-day's hike into the park's scenic backcountry—the natural beauty of which is unmatched. Newly rebuilt and reopened in 2020 after a devastating fire, Sperry Chalet is open July 11 – September 12, 2021. Granite Park Chalet is open June 28 – September 12, 2021. Reservations are quite sought-after and will open on Monday, January 11, 2021, at 8 a.m. Mountain Time. Be ready! They typically sell out right away.
3. Take a Guided Fishing Trip
There's something extra special about a Montana fishing guide. These expert anglers love what they do, and their exuberance is contagious. They're not going to share their tips, tricks, favorite hand-tied flies and hidden fishing spots with just anyone, but when you book a guided fishing trip with a Montana outfitter you've got access to it all—including some of the best fly-fishing rivers and blue-ribbon trout streams in the West. You'll be treated like family, too.
4. Bike the Going-to-the-Sun Road
For a brief spell every spring, one of the most gorgeous roads in America is open to bicyclists only, before it opens to vehicles. If ever there was a scenic stretch of roadway you needed to bike, it's the Going-to-the-Sun Road in Glacier National Park. Experience the beauty and tranquility of the park—and park wildlife—as it emerges from winter's blanket. Pedal on your own or go with a guide, like Glacier Guides. Make this your next paradise on two wheels.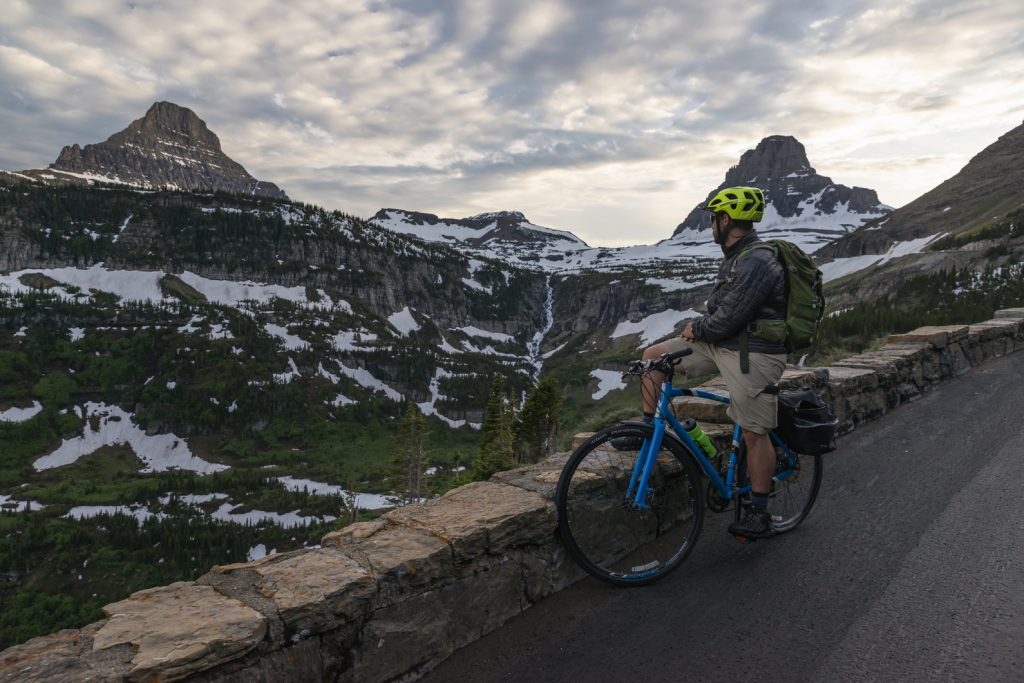 5. Stay in the Lap of Western Luxury
When you daydream about Montana do you picture luxurious, western-style accommodations complete with incredible culinary offerings and adventures like horseback riding, fly-fishing, sleigh rides and Nordic skiing—all among some of the most stunning mountain landscapes on the planet? Because that's exactly what you'll find here in Glacier Country. Book the getaway of your dreams at the green o, The Resort at Paws Up, The Ranch at Rock Creek or Triple Creek Ranch, and experience western luxury at its finest.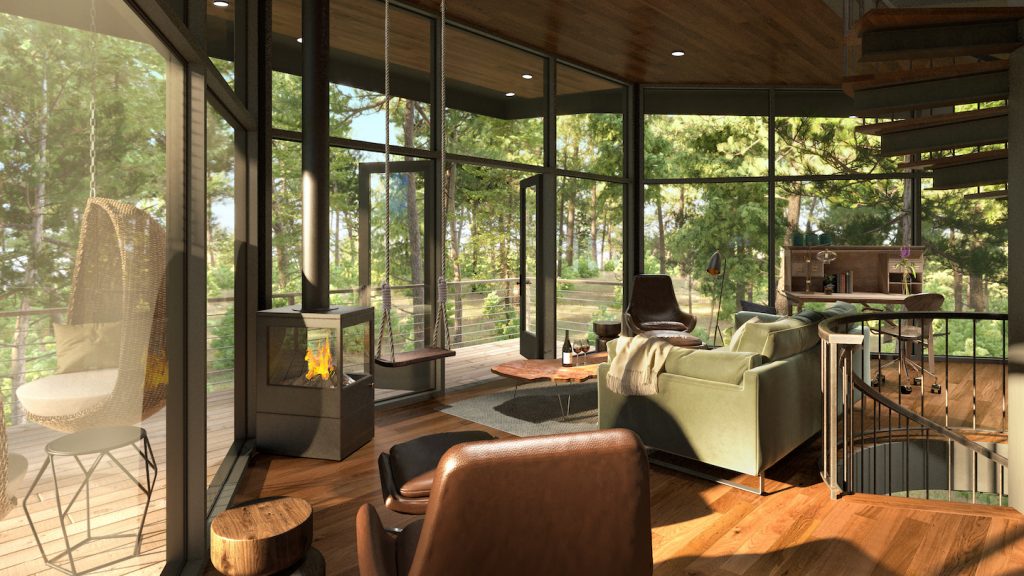 6. Bag a Peak
2020 was hard. Time to hike it out. And by "out" we mean "up." Here in Western Montana we've got a number of peaks you can summit in one day, and climbing mountains is always good for the soul. Start planning your trek to the top of Lolo Peak, near Lolo; Mount Aeneas, near Bigfork; Ch-paa-qn Peak, near Missoula; Trapper Peak near Darby; or Flagstaff Mountain, near Libby. Plan ahead for the weather as well as trail conditions and difficulty level, and gear up for rewarding views and pristine alpine air.
7. Plan for Powder With a Ski Getaway
With seven downhill ski areas, thousands of miles of Nordic ski trails, and more than 300 inches of snow each year, Western Montana is, hands down, the ideal destination for a winter-wonderland ski vacation. The charming mountain communities that surround our ski areas offer warm welcomes, cozy lodging, arts, culture and culinary brilliance for après ski merriment. The caliber of skiing in Glacier Country, along with authentic small-town vibes, is an experience you just won't find elsewhere.
8. Paddle to Wild Horse Island
The largest freshwater lake west of the Mississippi is brimful of discovery. Flathead Lake boasts multiple state parks in the Flathead Lake State Park complex, and Wild Horse Island is one you shouldn't miss. The lake's biggest island is only accessible by boat and offers incredible trails and wildlife viewing opportunities. Watch for deer, bald eagles, and bighorn sheep, and, if you're lucky, you might even spot the herd of wild horses that calls the park home.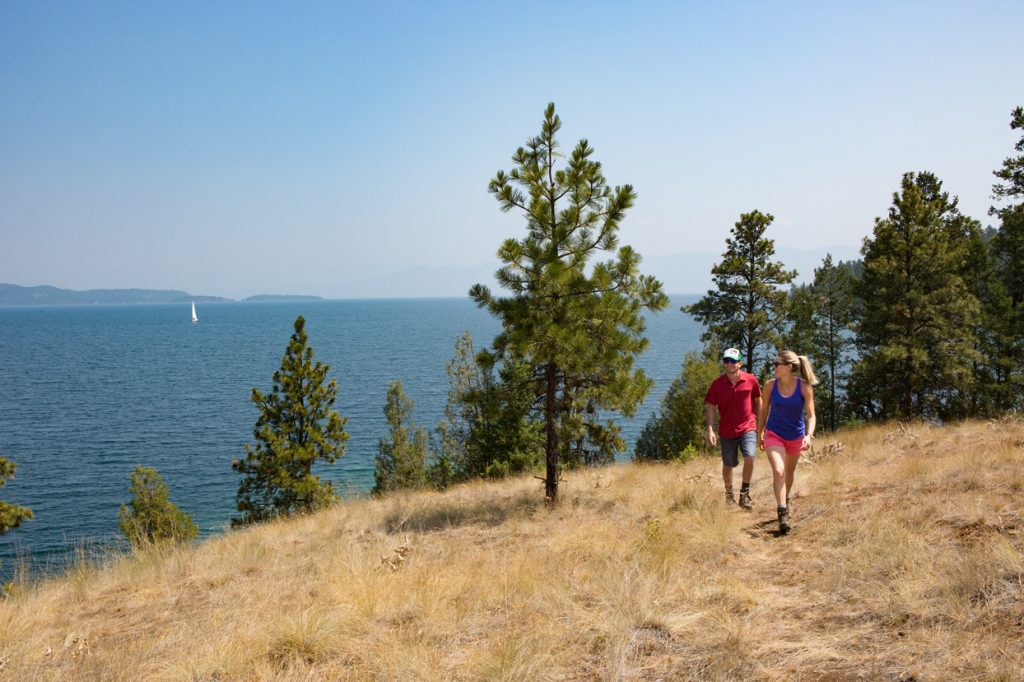 9. Keep Calm and Take a Spiritual Journey
2021 is going to be a good year for some soul restoration. Find peace in one of Montana's most tranquil valleys just north of Arlee at the Garden of One Thousand Buddhas, a public park, botanical garden and Buddhist center evoking enlightenment and awakening. Walk the Red Sun Labyrinth in Victor as part of your meditative journey, and bring a stone to leave in the pattern. Take in breathtaking Mission Mountain views and walls adorned with 58 original paintings by Brother Joseph Carignano at the St. Ignatius Mission. At the Historic St. Mary's Mission in Stevensville experience the calming spirit of Montana's beginnings.
10. Take a Brewery Tour Road Trip
Time for a drink? Montana is not lacking in breweries. In fact, Montana ranks No. 2 in America for breweries per capita. That's because we're craft-beer obsessed here. We've got friendly taprooms and expert brewers crafting up some of the best beers in the country, and it's time you taste some of the award-winning Montana flavor you're missing. Our scenic travel corridors offer excellent road trips through some of our most charming small towns, where you can discover breweries both on and off the beaten bath.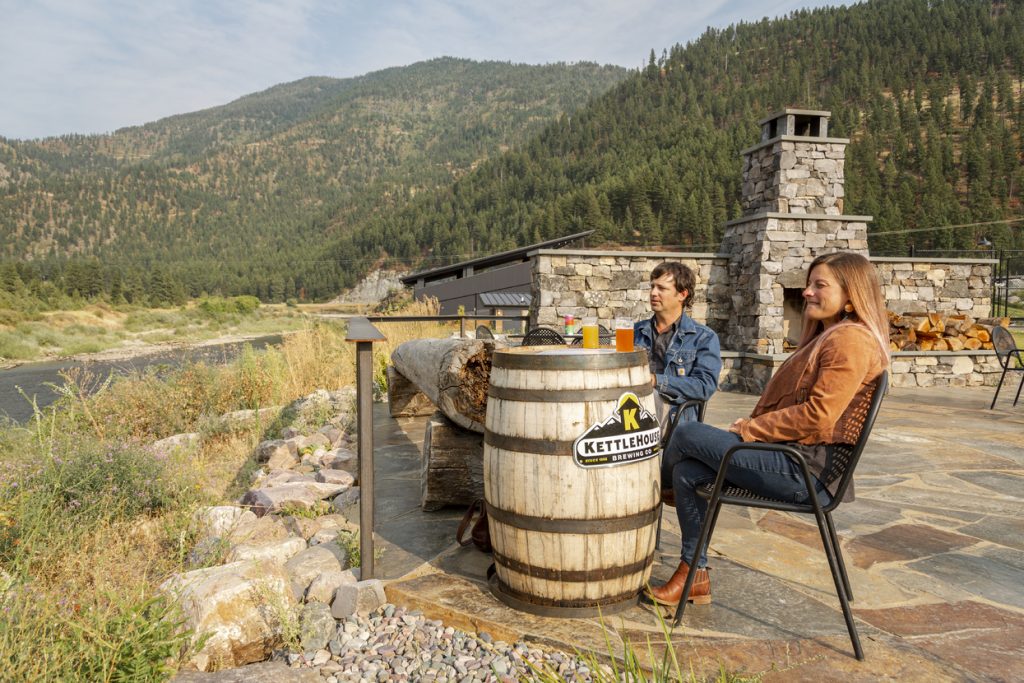 Please note: Face coverings are required indoors or when social distancing in groups is not possible outside. Social distancing is required to help reduce the spread of COVID-19. Thankfully, we've got plenty of space for social distancing activities and recreation in Western Montana. It's vital, however, to maintain a 6-foot distance from others, even outdoors. Please be mindful of our communities, small businesses and outfitters, which have had to adapt to the change and may face limitations this year—always call ahead. Also be kind to and patient with our essential workers. We're all in this together. Take the Tourism Pledge to travel responsibly in Glacier Country.
December 28, 2020
Related: Arlee, Bigfork, Biking, Boating, Breweries, Darby, Downhill Skiing, Fishing, Glacier National Park, Libby, Lolo, Missoula, Montana, Nordic Skiing, Outdoor Fun, Outfitters, Road Trips, Seeley-Swan Corridor, St. Ignatius, Stay, Stevensville, Vacation, Victor