This year, our sweet Montana girl celebrates 125 years a a state. And I don't know about you, but I think she looks pretty gorgeous for her age. Plus, you really can't catch her on a bad day. Let's be honest: Not all of us can say that we look as good as Montana first thing in the morning. I, for one, wake up looking a little bit rough and usually have a messy, blond mohwak on top of my head. How does Montana look in the morning? Well, she wakes up looking like this…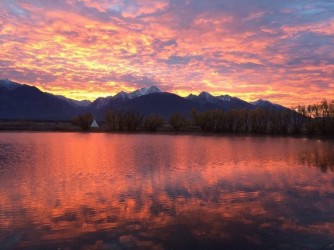 In honor of her 125 years as a state and for the mere fact that she is as lovely as ever, I wanted to share some of the reasons why Montana will always be my best girl.
1. Fresh mountain air. There is no better smell than driving into the heart of the mountains, unrolling your window and letting the fresh mountain air fill you car.
2. Cowboys.  Ever since a young age, I've been a sucker for cowboys. Perhaps it was my country upbringing, but there is something about cowboys that is incredibly endearing, charming and true. Many of the cowboys that I've been able to rub shoulders with throughout my life are also some of the best people I know. And if you're looking for a good cowboy of your own? Head to Miles City (one of the cutest towns in the West) AKA the "Cowboy Capital of the World."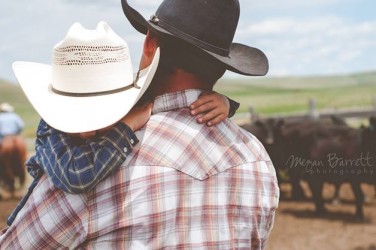 3. Montana's story was centuries in the making. While November 8, 1889 was the official day that Montana became a state, she's been home to the area's First Nations for thousands of years. Today, Big Sky Country is home to 12 Indian tribes and seven reservations, with each tribe having its own distinct history and story.
4. Glacier National Park. When I was a wee little blond lass, each summer Old Man River would take me, my big sister and my little brother to Glacier National Park. We'd spend time playing and hiking in one of the most beautiful places in the world and to this day, those trips to the park are some of my fondest memories. As an adult who frequently visits Glacier National Park, I've sometimes wondered if it would ever lose its appeal and if I would perhaps forget why it's such a wonderful place. I'm happy to report that no matter how many times I drive the Going-to-the-Sun Road or dip my toes into Lake McDonald, I still find myself in awe of every minute spent there.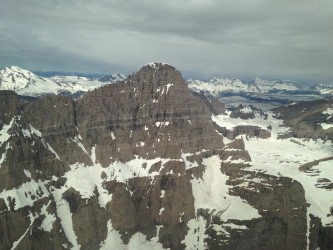 5. Six-man football. I grew up in the shadow of the Rocky Mountain Front in the small town of Augusta. The town itself is home to a few hundred residents and as such, the class C school I attended played six-man football. If you've never seen a six-man football game, do yourself a favor and find the smallest town near you, look up their football schedule and go attend a game. It's one of the fastest and most fun games to watch. And as a state that doesn't have a professional football team, we live and breathe high school and college football.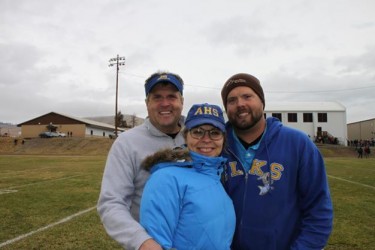 6. Montana is actually just a (very large) small town. One of the charms about Montana is that it's a place where eventually, everybody knows your name. I'll never forget years ago when I was driving across the state and stopped at a gas station to fill my rig and a man at the pump nearby said hello. I responded with a hello back to him and the next words out of his mouth were, "Oh, you must be Ethan Allen's niece." Surprised by this statement I told him that yes, Ethan is indeed my uncle. The man replied with, "I can tell by looking at you. Say hello to your uncle for me." That exchange is one of my favorite things about Montana.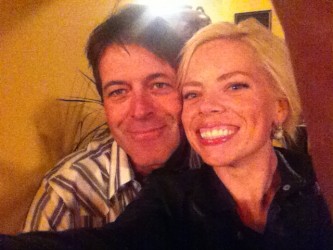 7. Huckleberries and Flathead Cherries. Every summer, I look forward to the harvest of both huckleberries and Flathead cherries. My favorite huckleberry-flavored goodies are huckleberry licorice and huckleberry ice cream.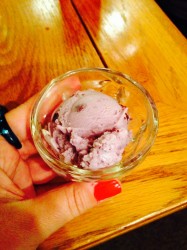 8. Uninterrupted views of the stars. Much of Montana is still privy to wide open spaces and not many cities, making it a perfect place to view the night sky. To this day, I swear that my parent's house has the most stunning view of the stars I've ever seen.
9. The Going-to-the-Sun Road + The Beartooth Highway. Montana is home to two of the most scenic drives in the United States: the Going-to-the-Sun Road in Glacier National Park and the Beartooth Highway, a route we share with Wyoming. If you haven't had the chance, be sure to add both of those routes to your list of things to do. They will literally take your breath away. (To learn more about the Going-to-the-Sun Road, read about my perfect day on the road here).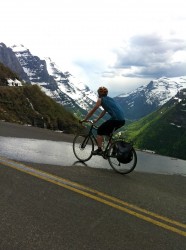 10. It's home. 
Montana is the place where my soul feels most at home. Sometimes people ask me if I'll leave and pursue a career outside of Montana. And whenever I'm asked this question, the only answer I can think of is Paul's words from Norman Maclean's A River Runs Through It when he says the following: "Oh, I'll never leave Montana, brother." Montana has my heart forever.
Your turn: What are some of the things you love about Montana?
xo,
TT
PS: Be sure to check out this great list of 125 reasons to love Montana from the Great Falls Tribune.
November 7, 2014
Related: Uncategorized