There's a full moon on Halloween this year, and it's the second full moon of October so it's technically a blue moon. Cool, right? To say we're kind of excited about it would be an understatement. Be inspired to spend the night out under that Glacier Country glow. We are! Our dark skies make for some pretty amazing moonlit evenings. Mark your calendar for a 6:44 p.m. moonrise on October 31, and plan to spend some time out under our star-studded sky in a landscape lit by the moon.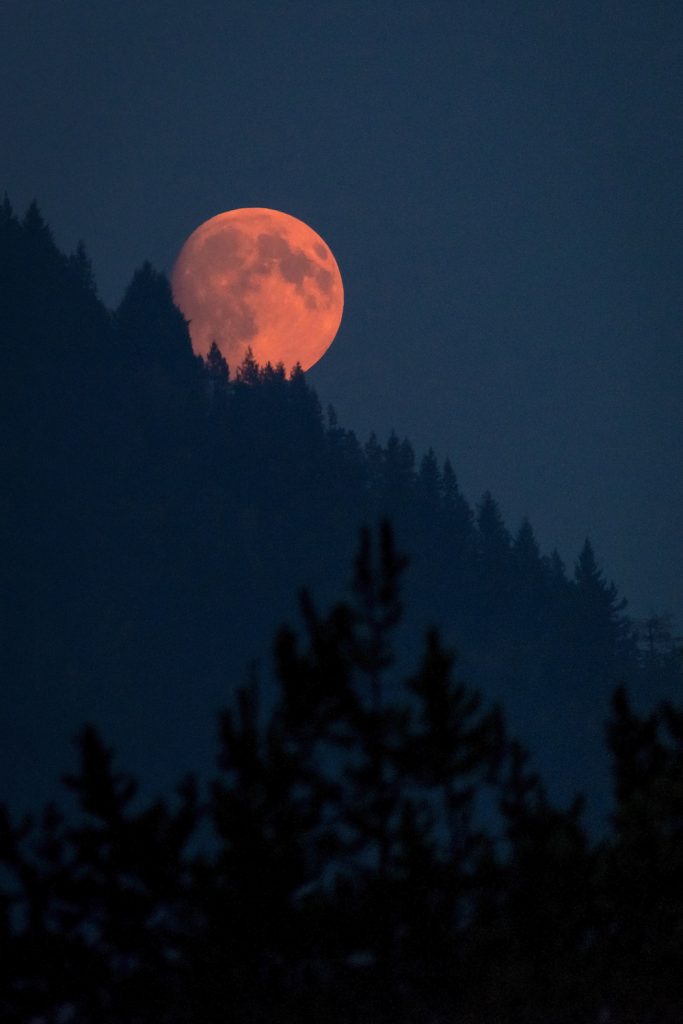 Camp Out Under the Full Moon
No matter where you are in Montana, light pollution is at a minimum, but there are some places that are especially dark, that is, especially magical. Find a dark sky destination and pitch a tent in the moonglow. Western Montana's Northwest Corridor has some pretty amazing spots to do just that.
Check out Pete Creek Campground near Troy, Rocky Gorge Campground near Eureka, Howard Lake Campground near Libby or Logan State Park near Kalispell.
Other equally stellar spots to catch this holiday moon include Fishtrap Lake Campground near Thompson Falls on Montana's Tour 200 Corridor and, for a really off-the-beaten-path experience, Spotted Bear Campground—55 scenic miles from the town of Hungry Horse down a gravel road near the Spotted Bear Ranger Station and Hungry Horse Reservoir.
Always remember to be a responsible camper: Before your arrival, ensure the campground is open. Also, please extinguish your campfire completely. This requires you bring enough water to do so or ensure that there is a water source at the campsite that will allow you to completely extinguish your fire.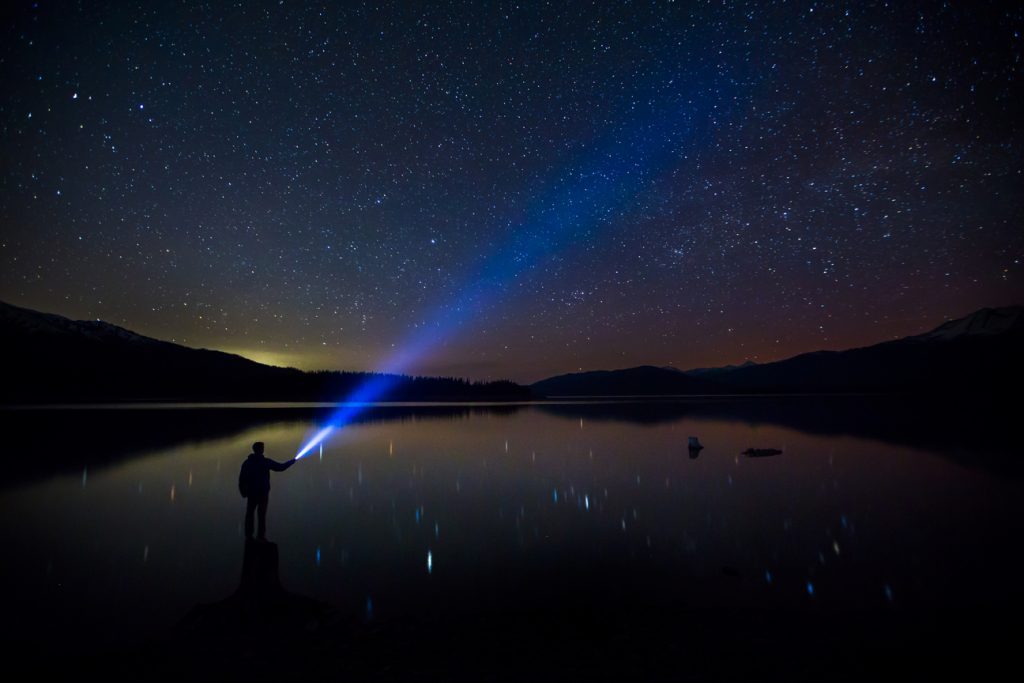 Discover Dark Skies in Glacier National Park
Did you know? Glacier National Park is a Dark Sky Park. Dark Sky Park designations are met when a park restricts light pollution to an extent that the quality of starry nights and the nocturnal environment reach a specific level—and by "specific" we mean mind-blowing.
Primitive camping in Glacier National Park is allowed in loop B of the Apgar Campground. Set up camp and then set out to explore Lake McDonald by moonlight—a Montana experience you won't soon forget.
There are plenty of incredible stargazing opportunities in Glacier Country, not only in the park, but beyond the park as well. Montana's big blue sky is a wonder all its own at night. Think: full moon, Milky Way, and a sea of stars. It's one celestial sensation, and a unique way to explore Western Montana when the sun goes down.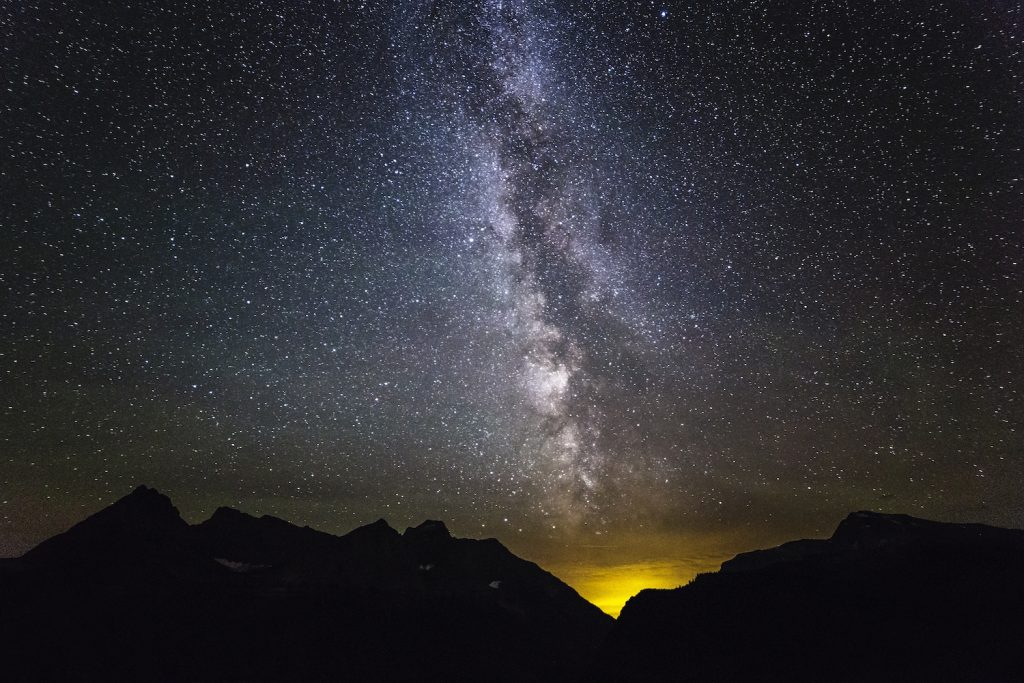 Take a Moonlit Walk
The most peaceful way to take advantage of a full-moon night is to simply set out on your own two feet. Stroll along the Clark Fork River in Missoula on Ron's River Trail, wander the Whitefish River Path, or hike one of the community trails at Thompson Falls State Park.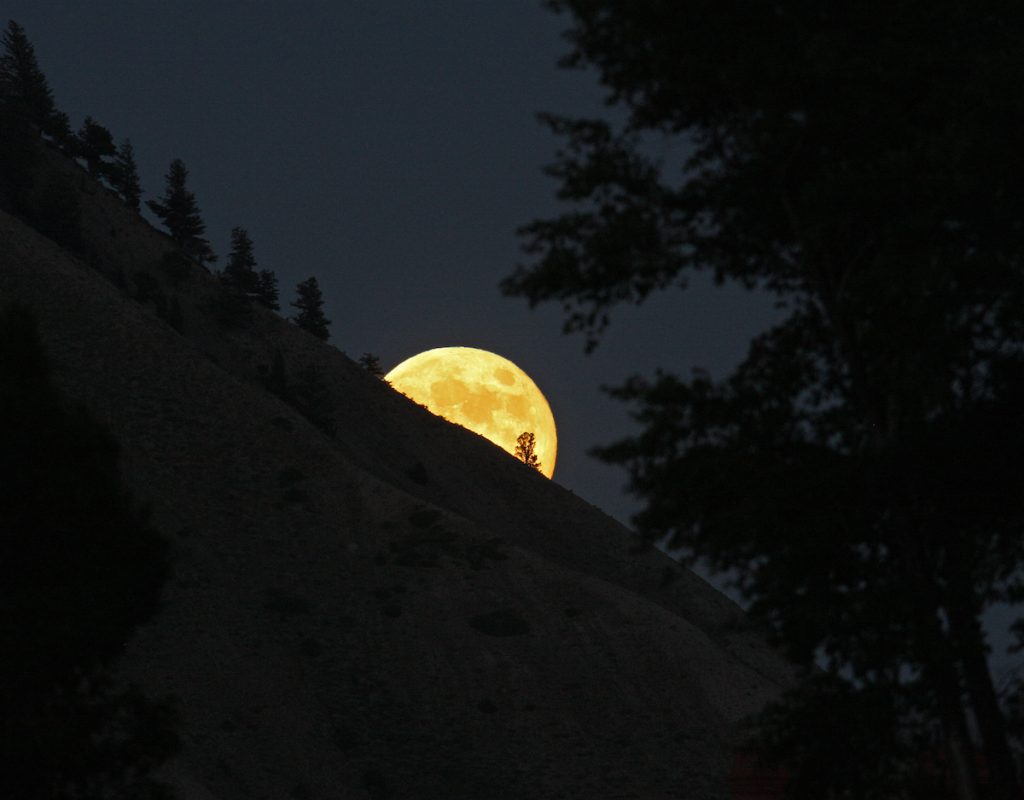 Please note: Face coverings are required indoors or when social distancing in groups is not possible outside, including passing others on trails. Social distancing is required to help reduce the spread of COVID-19. Thankfully, we've got plenty of space for social distancing activities and recreation in Western Montana. It's vital, however, to maintain a 6-foot distance from others, even outdoors. Please be mindful of our small businesses and communities, which have had to adapt to the change and may face limitations this year—always call ahead. Take the Tourism Pledge to travel responsibly in Glacier Country.
October 26, 2020
Related: Camping/RVing, Clark Fork Corridor, Eureka, Glacier National Park, Kalispell, Libby, Missoula, Montana, Northwest Corridor, Outdoor Fun, Thompson Falls, Troy, Uncategorized, Vacation