It's fun to explore. It's good to getaway. It's life-changing to get up close and personal with a place like Western Montana. But while you're discovering the wild wonder Glacier Country affords, it's important to make as minimal an impact on our lands as possible. The most effective way to do this is to follow the seven principles of Leave No Trace while you're out and about in our most cherished places—remote backcountry, state and national parks, Montana's pristine waterways, and even on private property.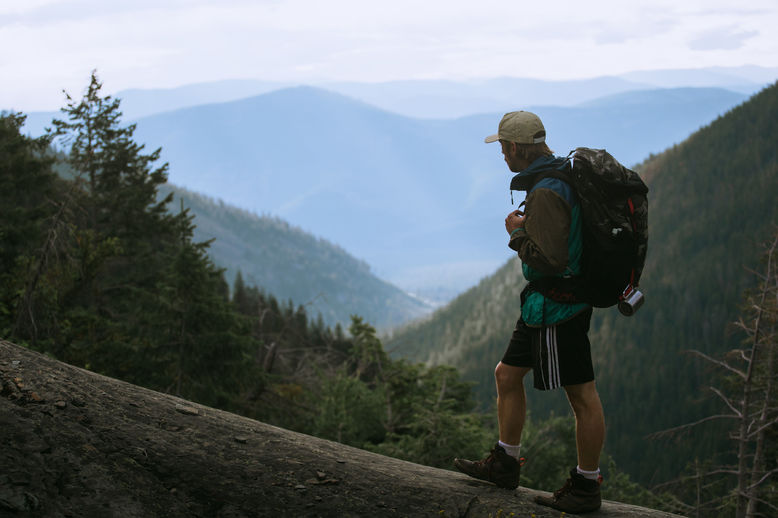 1. PLAN AHEAD + BE PREPARED
While it may sound enticing to throw caution to the wind and take a spontaneous getaway (or maybe you're not the planning type), planning ahead is essential. Adequate legwork ensures safer, more enjoyable travels—especially in the wild and unpredictable outdoors—and minimizes your impact on Montana's resources and lands. Read more about what it means to plan ahead and be prepared.
2. STAY ON TRAILS
It's fun to explore new terrain and get off the beaten path once in a while. But, regardless of where you roam, staying on designated hiking and biking trails and camping in designated campsites ensures you don't trample vegetation or contribute to erosion. It also means you're less likely to wander too far off and lose your way. So while your goal may be to "lose yourself" in Montana—and we understand that better than anyone—just make sure you don't literally get lost. Read more about what it means to travel and camp on durable surfaces.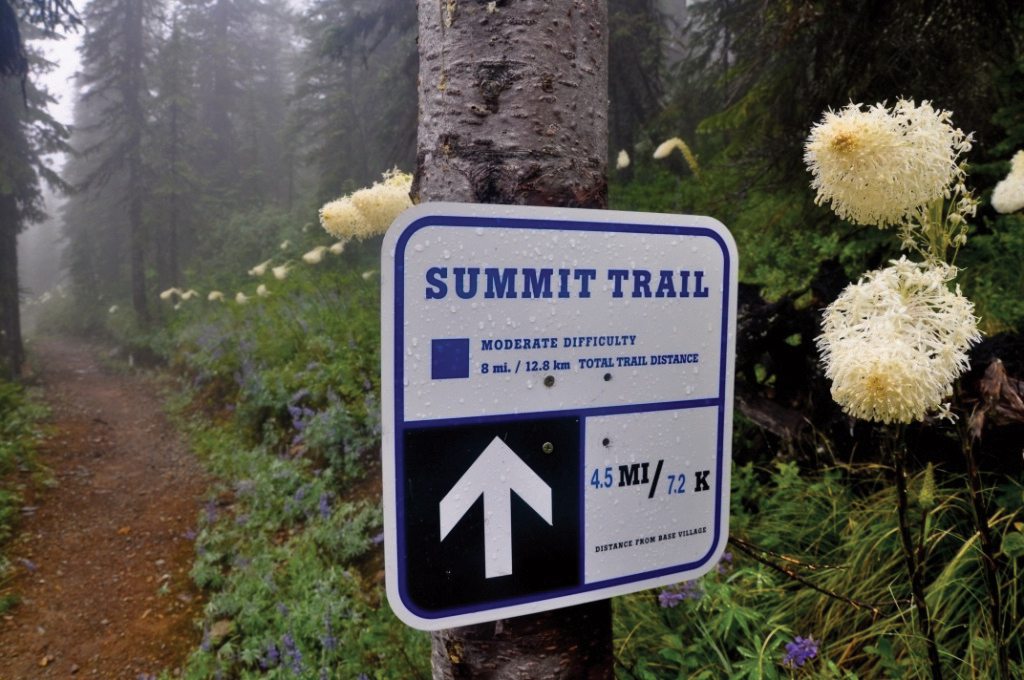 3. PACK IT IN, PACK IT OUT
Let's talk trash. Part of respecting our land means not littering and not leaving your garbage behind, which includes things like cherry pits and fruit rinds. Please also don't throw trash or cigarette butts out of your car window; cigarette butts are litter, and they can also spark wildland fires. Inspect your campsite thoroughly for trash before you leave it. And don't forget about human waste; be prepared to bury human waste properly or pack it out, depending on the rules associated with your destination. Packing out your trash also means properly disposing of wastewater—including soaps, lotions, toothpaste and dishwater. Follow protocols for maintaining proper distance from rivers and lakes. Read more about what it means to dispose of waste properly.
4. LEAVE WHAT YOU FIND
Of course you want to take a piece of Montana home with you, and we're here for that. We've got plenty of souvenir shops, gift shops, local boutiques and art galleries that can scratch that itch. But when it comes to things like wildflowers, rocks, sticks and antler sheds, we ask that you leave those right where you found them so you can help us preserve the integrity of our wild places. Also, avoid impacts to trees like hammering nails and carving initials. Read more about what it means to leave what you find.
5. MINIMIZE CAMPFIRE IMPACTS
Campfires are synonymous with Montana, but Western Montana is susceptible to wildland fire, especially during the dry summer months. Properly putting out campfires is crucial. Have fun sleeping out under the stars and singing those campfire songs, but please be responsible with fire. Campfires must be extinguished completely. Read more about what it means to minimize campfire impacts.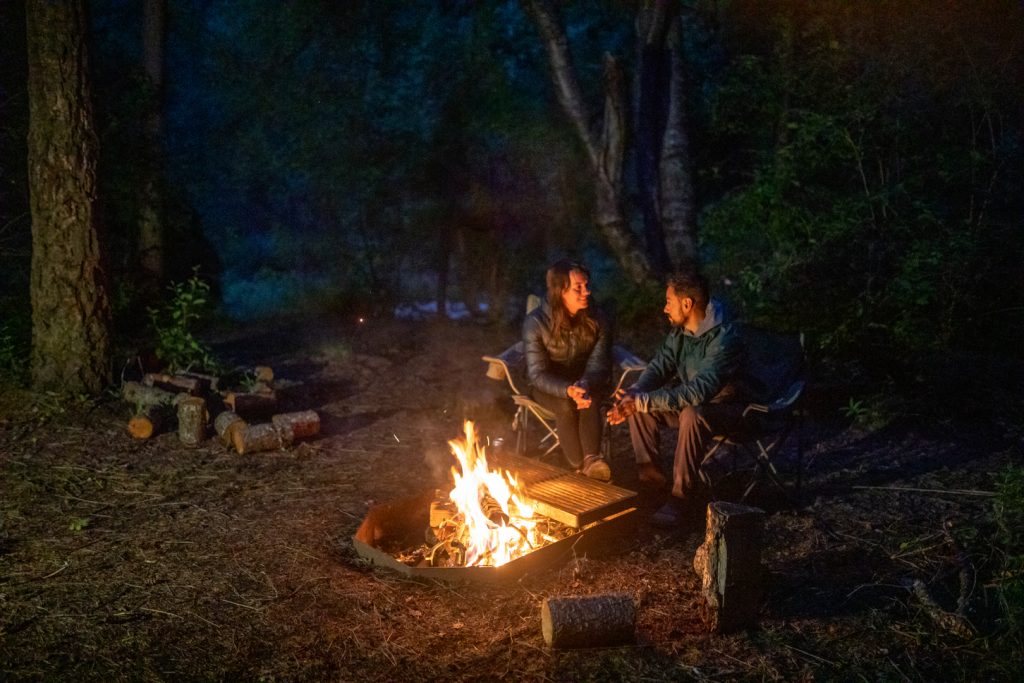 6. KEEP OUR WILDLIFE WILD
It's tempting to want a selfie with that friendly-looking mountain goat that's only a stone's throw from your car or just off the trail, but respecting animals while wildlife watching helps keep both them and you safe. Stay the recommended distance away from all wildlife, and do not feed them or put yourself or others in danger. Also be bear aware, for your sake and theirs. Read more about what it means to respect wildlife.
7. BE CONSIDERATE OF RESIDENTS AND VISITORS
Now more than ever, we're calling on your to be kind. Be patient. Be understanding. We're all in this together, and human decency is paramount. We expect residents and visitors to be mutually respectful of each other. We all have a common goal—to enjoy Montana. Read more about what it means to be considerate of residents and visitors.
Aside from the seven Leave No Trace principles, there are other important steps to take while traveling, in order to respect Montana and minimize your impact.
DON'T LET INVASIVE SPECIES HITCH A RIDE
You must follow the rules when boating and fishing in Montana's lakes and rivers in order to protect our waters from invasive species. Visitors bringing watercraft from out of state can read more about how to protect Montana's waters, including mandatory watercraft inspections and Clean. Drain. Dry. protocols.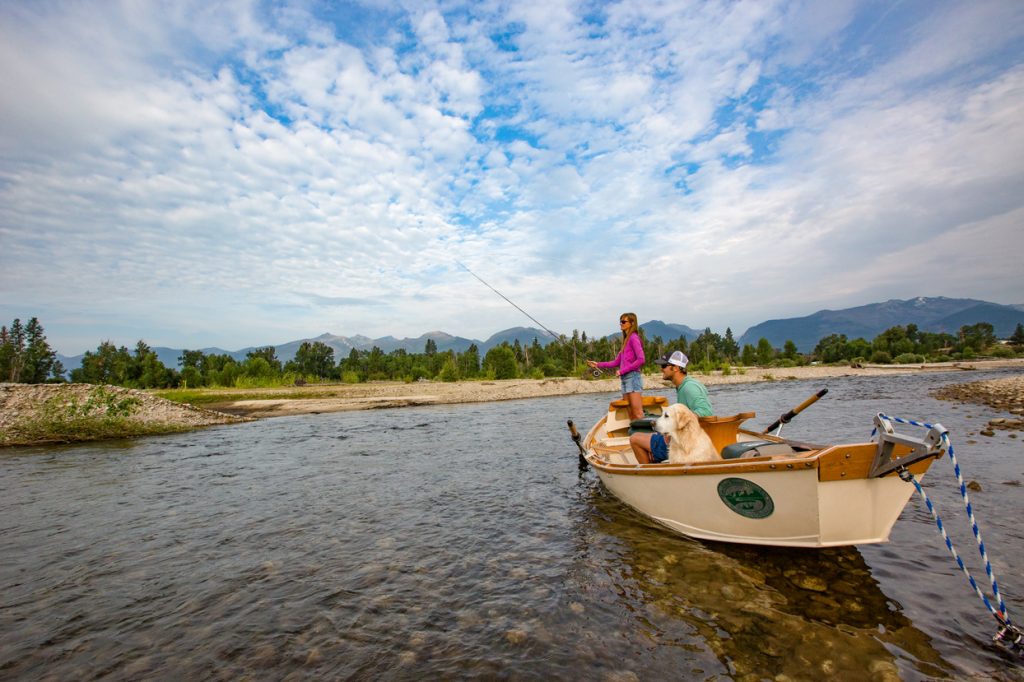 DON'T MOVE FIREWOOD
Please do not move firewood across state lines; buy your firewood here in Montana. Transporting firewood that might be contaminated with invasive insects and disease destroys trees in prime fishing, hunting and recreation habitat.
Now go forth, and leave no trace. You've got this!
September 14, 2020
Related: Boating, Camping/RVing, Hiking, Montana, Outdoor Fun, Road Trips, Vacation, Water Fun