Here's the thing: there are so many places to visit in the United States (and the world) that sometimes it's hard to pick a vacation destination. That's where I come in. Please allow me to introduce you to my best girl: Montana.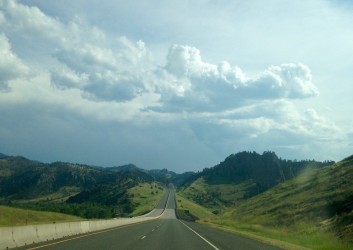 Sitting at 147,040 square miles, Montana is the fourth largest state in the country and is home to just over 1 million people. If I were to describe her, the traits I'd use would be stunning, charming, enchanting and fascinating. From the prairies in the east to the Rocky Mountains in the west, Montana is big and beautiful.
Without further ado, here are 5 reasons to visit Montana.
1. Big blue sky + nighttime stargazing.   
The fact of the matter is this: Montana is called "big sky country" for a reason. And when you come here and take in the views, you'll see why. The landscape tends to take center stage and sometimes it's hard to tell where the earth ends and the sky begins.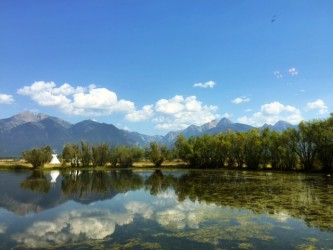 Also, and I'll stand by this, the best view of the stars is from my parent's house in Augusta, Montana. When we were younger and growing up wild and free, OMR used to take us out to the field at night where we'd climb up the haystack and lay on our backs looking up at a seemingly endless sky that was filled completely with stars and an unparalleled view of the Milky Way.
2. Glacier National Park = the Crown of the Continent. 
Encompassing one million acres, Glacier National Park is home to the Going-to-the-Sun Road, historic lodges, backcountry chalets, 700+ miles of hiking trails, 25 glaciers, a plenitude of wildlife, cascading waterfalls and incredible glacial-carved terrain. An added bonus: Glacier National Park is open year-round and each season provides a distinct look and experience in the park.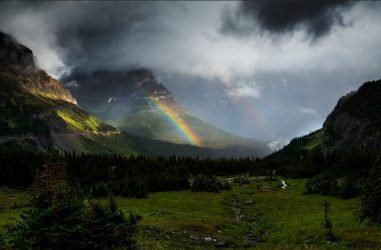 3. Yellowstone National Park. 
Truth time: 96% of Yellowstone National Park is in Wyoming, 3% is in Montana and 1% is in Idaho. Which I guess if state's were claiming national parks, Yellowstone would probably go to Wyoming. But the fact of the matter is this: no matter where it's located, Yellowstone National Park is a national treasure (and more than likely, you'll enter it from Montana as three of the five entrances to the park are right here in Big Sky Country) and a place that needs to be explored. It's also home to the world's greatest concentration of geysers.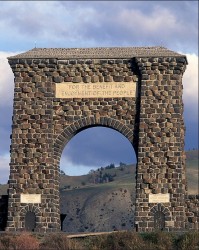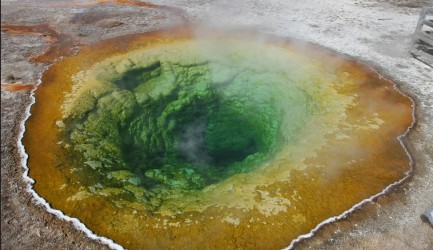 4. The people: Montana's first nations, cowboys, pioneers + outdoor lovers.
I'm a firm believer that Montanans are some of the nicest, most genuine people you'll ever meet. Montana's residents are made from a melting pot of backgrounds, including Montana's Indian nations (Montana is home to 7 reservations and 12 tribes), working cowboys, small town cafe owners, writers and fly-fishing guides.
5. Montana is wild. 
There are few places that are still untouched and off-the-grid, but I'm happy to tell you that wild places can still be found in Montana. From the Bob Marshall Wilderness Complex to the Cabinet Mountains Wilderness and the Missouri River Breaks, Montana is home to wild country.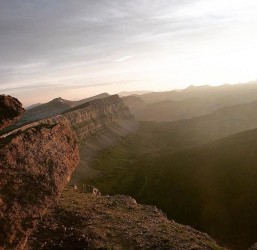 What are some of your reasons for visiting Montana?
xo,
TT
September 8, 2015
Related: Uncategorized