In an epic battle of western brawn, Yahoo Travel recently pitted Montana against Wyoming and asked readers to vote for which state is the better travel destination in their Wild West Smackdown.
Up until now, it's been a pretty clean fight. But recently, in a very entertaining and bold blog post, one state (ahem, Wyoming) challenged another state (Montana) to a "mud brawl." (You can read about their dirty challenge here).
And as this messy-haired blond is not one to back down from a challenge and even less likely to back down from a brawl that involves mud (what can I say, I'm from the country), I have one thing to say: In a battle of brawn and beauty, Montana would kick Wyoming's Forever West booty. *No offense, Wyoming. It's just that Montana is super tough. 
Without further ado, let me count all the ways in which Montana will be the winner of this smackdown.
1. We do want you to "Get Lost." But only so you can find yourself.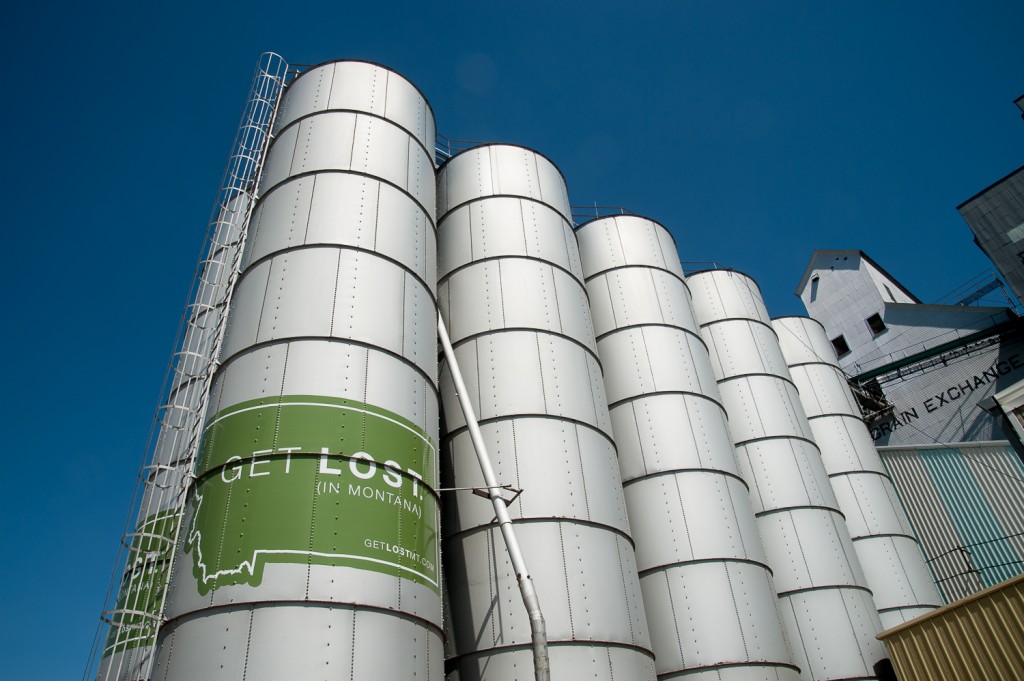 Get Lost is not a rude, sassy comment we make. Instead, we're actually inviting you to come and get lost in Montana. After all, with a state as big and beautiful as ours, getting lost in Montana's stunning landscape is bound to happen. Whether it's rolling the windows down and breathing in the fresh mountain air as you cruise Glacier National Park's Going-to-the-Sun Road or paddling down the Missouri River near Great Falls, Montana is the one place where you can completely lose yourself only to find a piece of your heart that you didn't know was missing.
2. We don't own Yellowstone National Park. We also don't own Glacier National Park. 


In their blog post, Wyoming said the following: "We own Yellowstone."
Um, no you don't Wyoming. You see, it's just that no state can actually own a national park and us Montanans are humble enough to know what a treasure it is that Glacier National Park and parts of Yellowstone National Park (as well as three of the park's entrances) lie within our borders.
3. Montana is the queen of wide-open spaces.
Hey Wyoming, we think it's great that you have more pronghorn antelope than people. Really, we do. But Montana isn't called Big Sky Country for the heck of it.
It's just that here, under Montana's big blue sky, visitors have room to roam. As such, it's probably no surprise that the majority of our 56 counties have an average population of 6 people per square mile.  And sure, we may have just broken the one million mark for population, but when your state is 94,109,440 acres in size, each resident still has more than 94 acres to themselves. Now I'm no mathematician, but that basically translates to prolific amounts of elbow room.
4. Montana is home to the wildest, one-day rodeo in the West.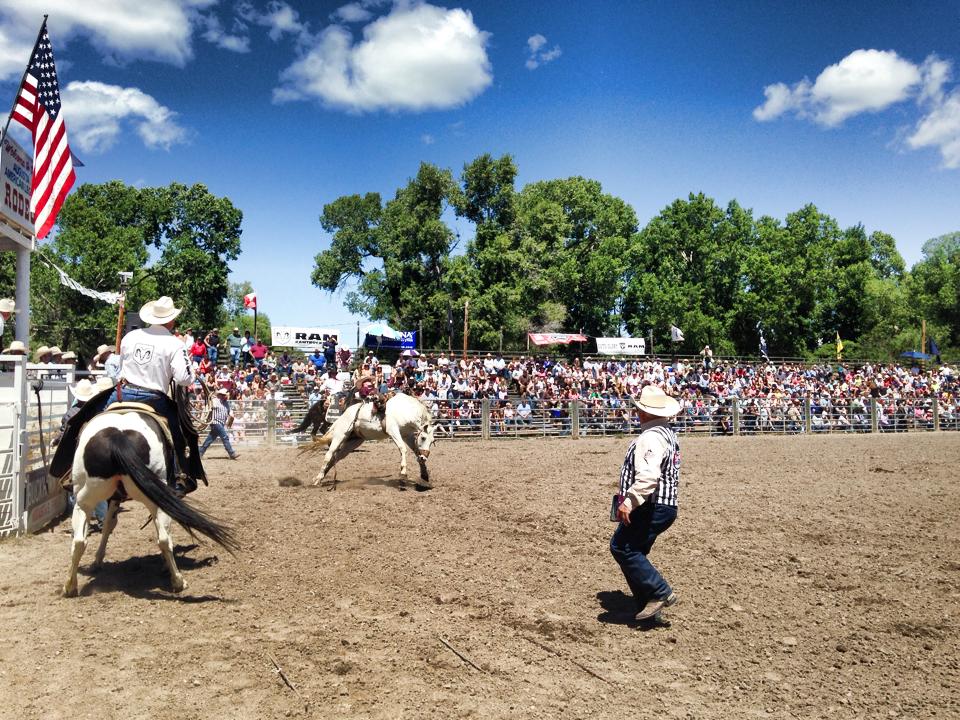 For the past 75+ years, the small town of Augusta has been hosting the Augusta American Legion Rodeo. In case you haven't heard of it, it's also known as the "wildest, one-day rodeo in the West." And while you may find bigger and longer rodeos in other parts of Montana and our charming neighbor the the south (ahem, Cheyenne Frontier Days) Montana clearly holds the title on this one.
5. The Bob.

One of our most beloved places in Montana is the Bob Marshall Wilderness. Or as locals call it, "The Bob." Together with the Great Bear Wilderness and Scape Goat Wilderness, the Bob Marshall Wilderness Complex encompasses more than 1.5 million acres of some of the wildest and most beautiful country in the continental United States. It's also home to a 22-mile-long rock escarpment called the Chinese Wall.
6. Montanans are some of the friendliest folks you'll ever meet.
Oftentimes, Montanans catch our out-of-state visitors off guard. It's not because they see us moving cattle through downtown (although we do that) and it's not because you see us kayaking Brennan's Wave in February (although we do that too). It's because Montanans are some of the most genuinely kind and friendly folks you'll meet. When cruising the state's backroads or even our highways, you'll find that many of the vehicles you meet will give you a wave. It's best to wave back. Why? Because it's just the Montana way. Oh, and if one of our residents asks how your day is going, it's because they genuinely want to know. We're funny like that.
7. A river will always run through it.
Montana has long been known as a fly-fishing paradise. And when you cast a line here, you'll see why fly-fishing is such a beloved past time in Big Sky Country. And while A River Runs Through It (and Brad Pitt's handsome face) catapulted Western Montana to fly-fishing fame, we're happy to tell you that our rivers stand up to the hype.
8. Montana is unexpected.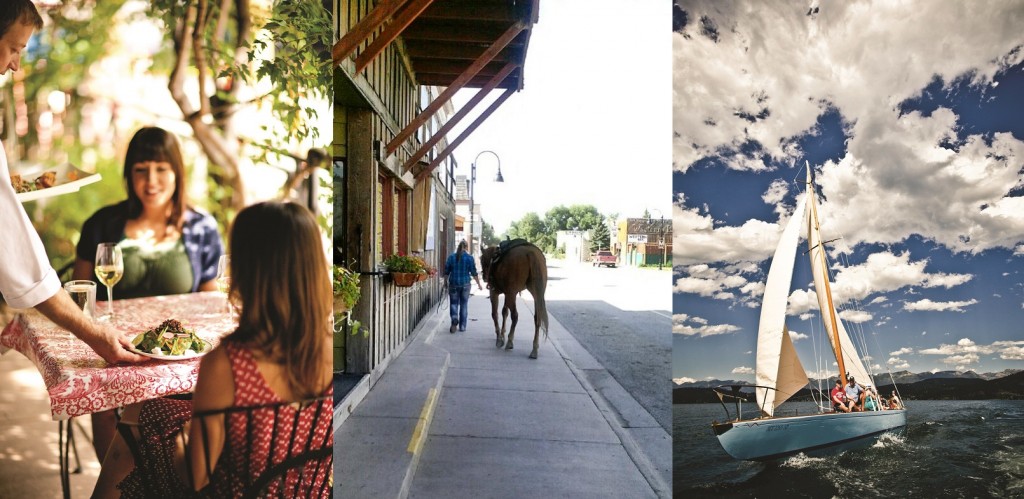 Chances are, if you've never been to Montana, you have an idea of what it may be like in your head. Maybe you picture it as desolate prairies or mountains filled with grizzly bears. Or maybe your Montana is filled with cowboys and horses. A word of caution: prepare to be surprised at the Montana you find. My Montana is made up of charming small towns, friendly neighbors, restaurants that serve locally sourced food, kick-up-your-heels watering holes, luxurious getaways and countless adventures that continually call my name.
9. Montana's story was centuries in the making.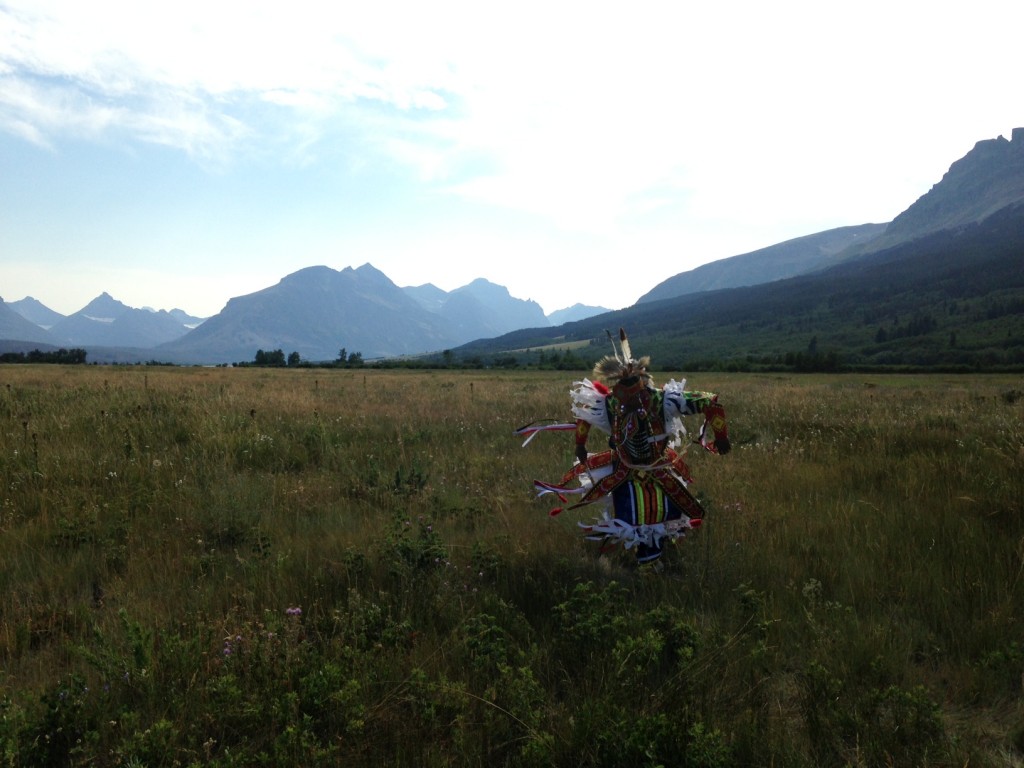 In many ways, Montana is still a baby. Our first pioneer settlements were founded in the 1840s, while Montana became a state in 1889. But long before the country's fourth largest state was named, it was home to the area's first nations. And that part of our history is not something we take lightly. Today, Montana is home to seven Indian reservations and 12 tribes that observe their own distinct story, heritage and traditions.
10. 20 acres of powder, per person.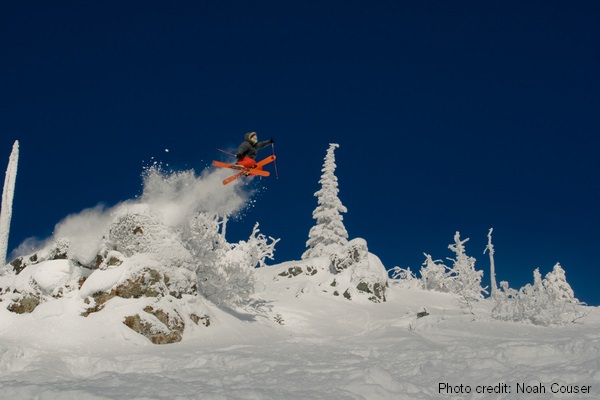 Listen, we know Jackson Hole is awesome. And we're not here to tell you that it's not. But we will tell you the following facts, leaving you to decide where winter is best. 1) In Montana, the average lift ticket cost is $46/day. 2) Each skier/boarder in Montana has 20 acres of in-bounds terrain all to themselves. 3) Montana is full of backcountry skiing treasures, including the Swan Mountains, Whitefish Range and Glacier National Park. 4) Our backcountry ski mascot is a bobcat. His name is Sway.
11. There's only one Montana.

No matter how many states you visit or how far you roam, chances are that after a visit to Montana, you'll find that the Treasure State will stay with you, no matter where your travels take you.
And if you love Montana? Be sure to give her a vote in Yahoo Travel's Wild West Smackdown here.
Update: I'm happy to report that Montana edged out Wyoming in the Wild West Smackdown!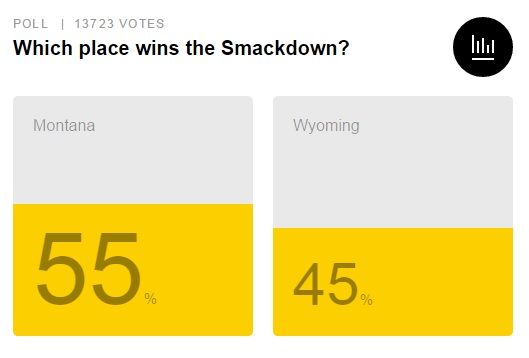 xo,
TT
October 28, 2014
Related: Uncategorized