Indoor exploration in Western Montana can be as memorable as our outdoor scene. Sometimes, strolling a museum, watching live theater, or sampling local craft beer is exactly what you need on a rainy day, to beat the summer temps or to dodge wildland fire smoke. We've listed 17 of our favorite things to do indoors that are unique, fun, quirky and memorable.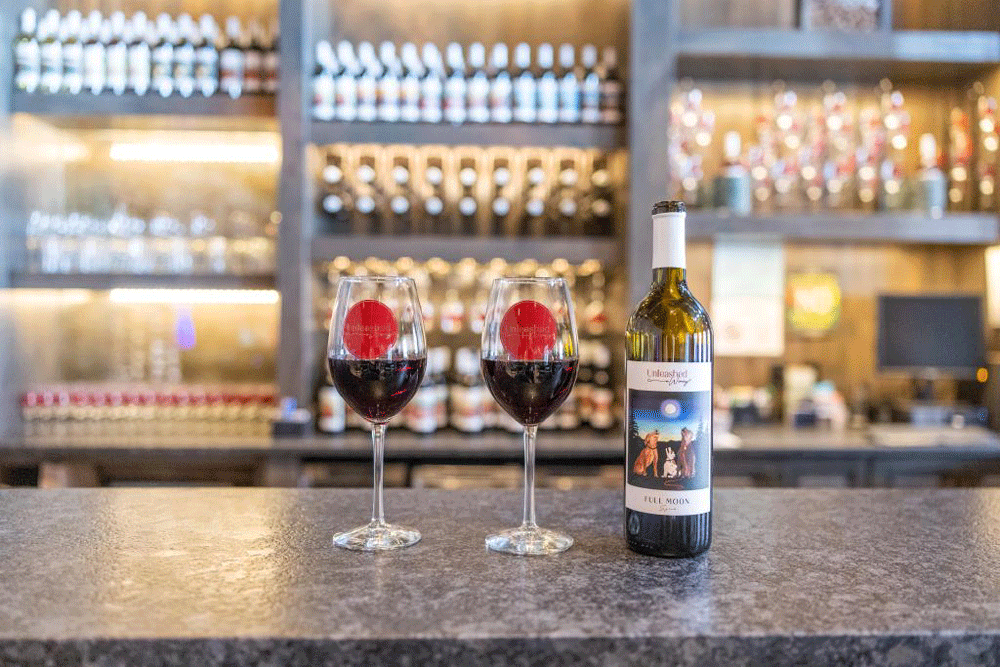 1. Museums
Montana's history is filled with American Indian culture, pioneer settlements, the Old West, copper kings and plenty of eccentric characters shared at our numerous museums throughout the region. Visit the Old Jail Museum in Thompson Falls, the Missoula Art Museum, or the Ninepipes Museum of Early History in Charlo.
2. Live Theater
Experience Broadway in Montana at a performance by the Whitefish Theatre Company or Alpine Theatre Project in Whitefish, the Bigfork Summer Playhouse, or the Hamilton Players.
3. American Indian Culture and Traditions
Discover the rich cultural heritage of the Blackfeet Nation and the Confederated Salish and Kootenai Tribes by visiting the Museum of the Plains Indian in Browning and Three Chiefs Cultural Center in St. Ignatius.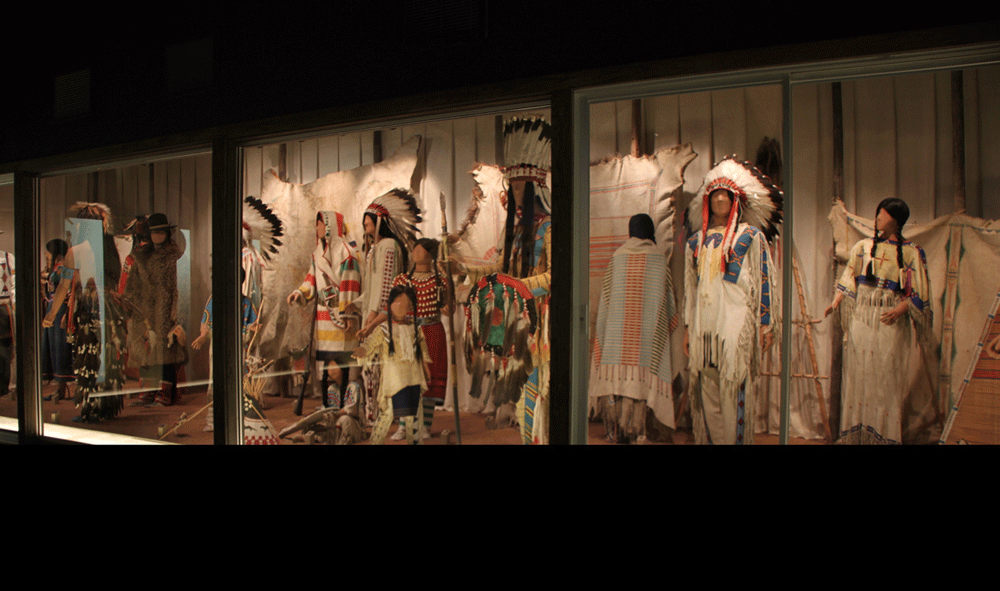 4. Antiquing
Create a nostalgic moment and find the perfect souvenir at one of Glacier Country's many antique stores, like Place of Antiques in St. Regis.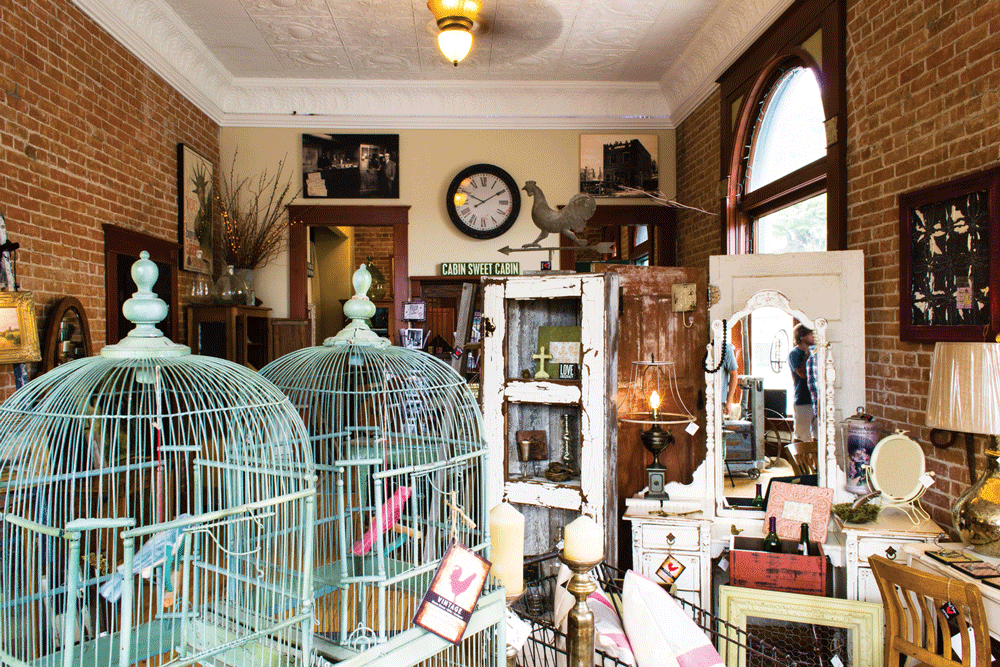 5. Get Crafty
Stop in at Create Art Bar in Missoula and have a drink while doing a DIY project. They have project kits, including a step by step guide, for projects like macrame, jewelry making, leatherwork and more.
6. Sales Tax-Free Shopping
The eclectic shops, funky boutiques, art galleries, book shops, second-hand stores, gift shops and old-fashioned candy stores that line our community main streets are a big part of our small-town charm, and Montana has no statewide sales tax. Click here for a blog on hidden-gem shopping spots.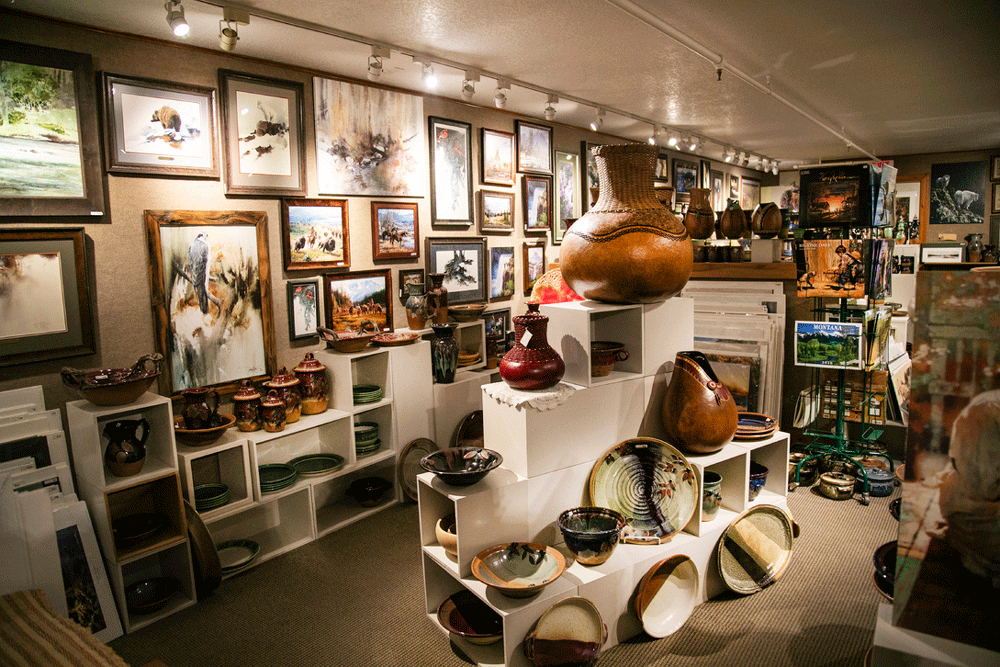 7. Local Brewery Tasting
Savor an award-winning Montana beer at one of our local breweries. With more than 35+ breweries throughout Western Montana it won't be hard to find one—like Limberlost Brewing Company in Thompson Falls or Cranky Sam Public House in Missoula.
8. Historic Mansion Tour
Tour a historic mansion, like the Daly Mansion in Hamilton (once owned by Copper King Marcus Daly) or the Conrad Mansion in Kalispell (once owned by fur trader Charles Conrad).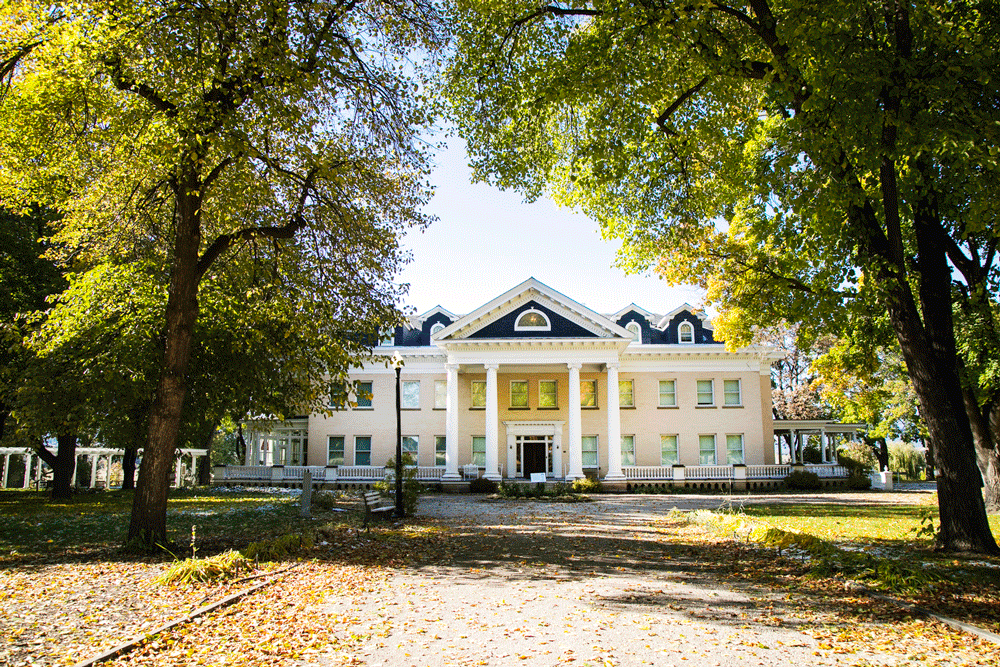 9. Art Galleries
Western Montana's natural beauty has long inspired creativity, generating a thriving art scene with renowned artists. Visit a local art gallery in one of our charming small towns, like the John L. Clarke Gallery in East Glacier or the Cawdrey Gallery in Whitefish.
10. History Lesson
Stop in at the Montana Natural History Center in Missoula to view artifacts and videos of Glacial Lake Missoula and the Ice Age floods. Glacial Lake Missoula was formed by an ice dam 12,000 years ago that was as big as lakes Erie and Ontario combined. The ice-dam bust flood parts of Idaho, Oregon and Washington—creating features that can still be seen today. Visit the Paradise Center for an interactive map of Glacial Lake Missoula.
11. Western Montana Nightlife
Kick up your heels and enjoy the nightlife in downtown Whitefish, Missoula or Kalispell. Throughout the region it's easy to find a local watering hole where good drinks and good music are a package deal. For a unique experience, kick up your heels at the Square Dance Center in Lolo.
12. Historic Missions
Visit the historic St. Mary's Mission and Montana's first pioneer community in Stevensville. Marvel at the 58 hand-painted murals adorning the walls and ceiling of the St. Ignatius Mission at the base of the Mission Mountains in the Flathead Corridor.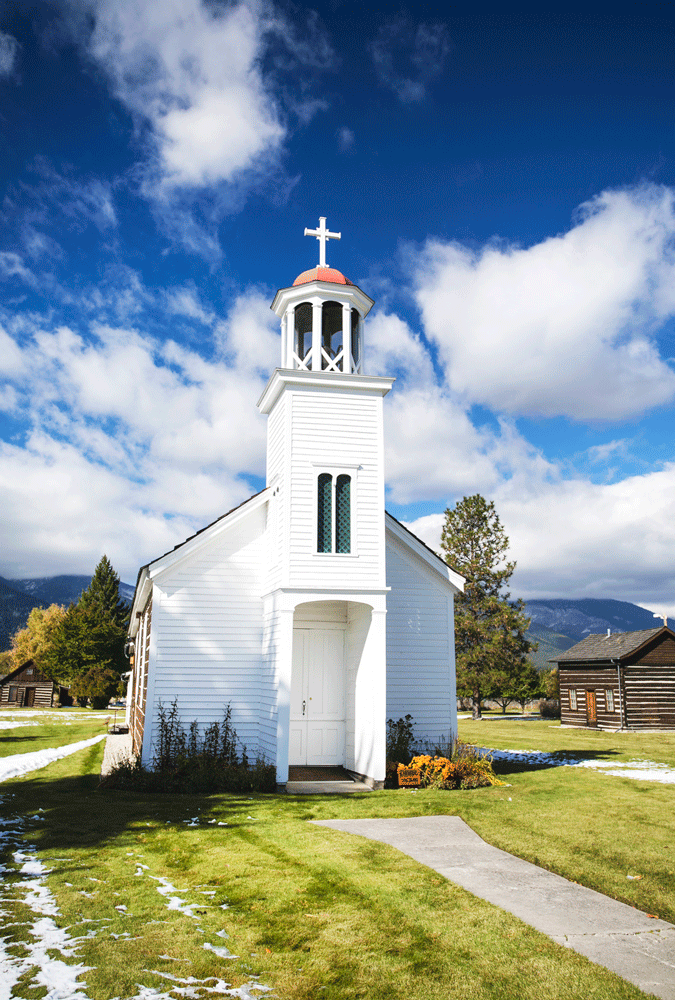 13. Local Spirits
Taste the spirit of Montana at one of Glacier Country's local distilleries. Take a distillery tour with Whistling Andy Distillery in Bigfork or stop in Unleashed: A Winery in Kalispell.
14. Fine Dining
World-renowned chefs come here for our slower-paced way of life. Inspired by stunning landscapes and wild game, their culinary creations are downright delicious. In Whitefish, enjoy delectable dishes at Whitefish Lake Restaurant or Cafe Kandahar. Try Missoula's newest upscale French restaurants, Boxcar Bistro or Brasserie Porte Rouge.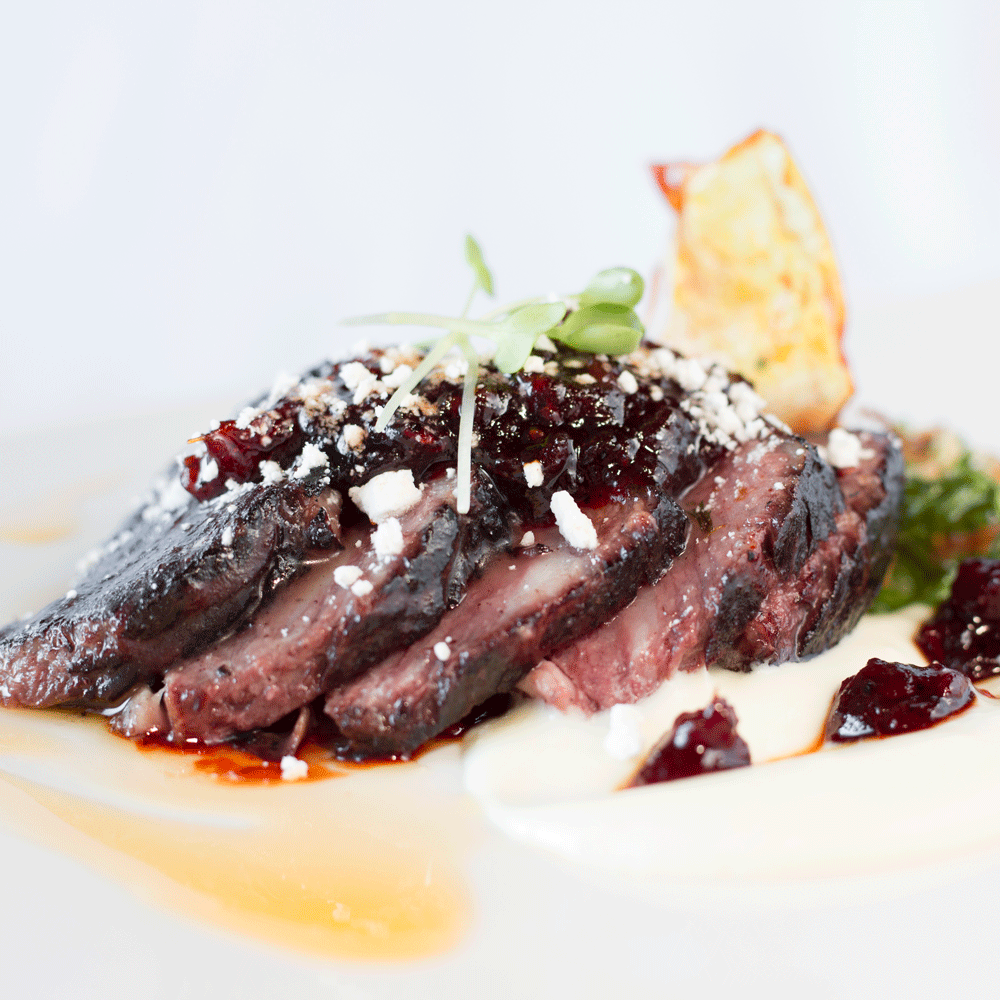 15. Miracle of America Museum
Explore 340,000+ Americana curiosities at the well-known Miracle of America Museum in Polson.
16. Spa Time
Feel your best after a spa treatment at one of our resort or boutique spas throughout the region.
17. Live Music at Historic Theaters
Catch a live music show at the historic Wilma Theatre in Missoula or the Rex Theater Project in Thompson Falls.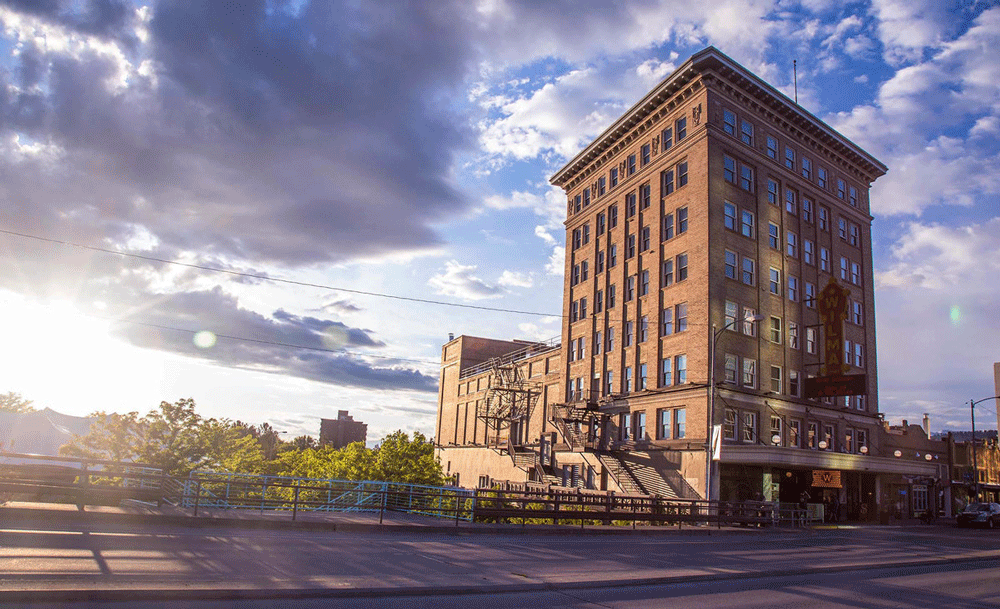 Please note: We ask that all our visitors and residents Recreate Responsibly by being mindful of the following: practice physical distancing; know before you go; plan ahead; play it safe; leave no trace; tread lightly; and build an inclusive outdoors.
August 8, 2022
Related: American Indian, Arts and Culture, Bigfork, Bonner, Breweries, Browning, Concerts/Music Festivals, Dining, Food, Galleries, Hamilton, Indoor Fun, Missoula, Montana, Museums, Performing Arts, Polson, Shopping, St. Ignatius, Stevensville, Summer Fun, Vacation, West Glacier, Whitefish, Wineries