Montana's main draw is its natural beauty and world-class outdoor recreation, so it can be a quite a pleasant surprise to find out the state's rugged exterior belies a highly developed artistic sensibility. Many of Western Montana's communities boast big-city-worthy galleries and artists with talent galore. Local art makes a lovely souvenir, so take some time to browse and shop.
The cultural experience doesn't end there. Western Montana has a fascinating backstory, filled with tales of American Indians, adventurers, "black robes," ranchers, homesteaders and soldiers. Uncover intriguing details about Montana's history by exploring the state's many museums.
Here's a sampling of communities that can add a splash of culture to your Montana travels.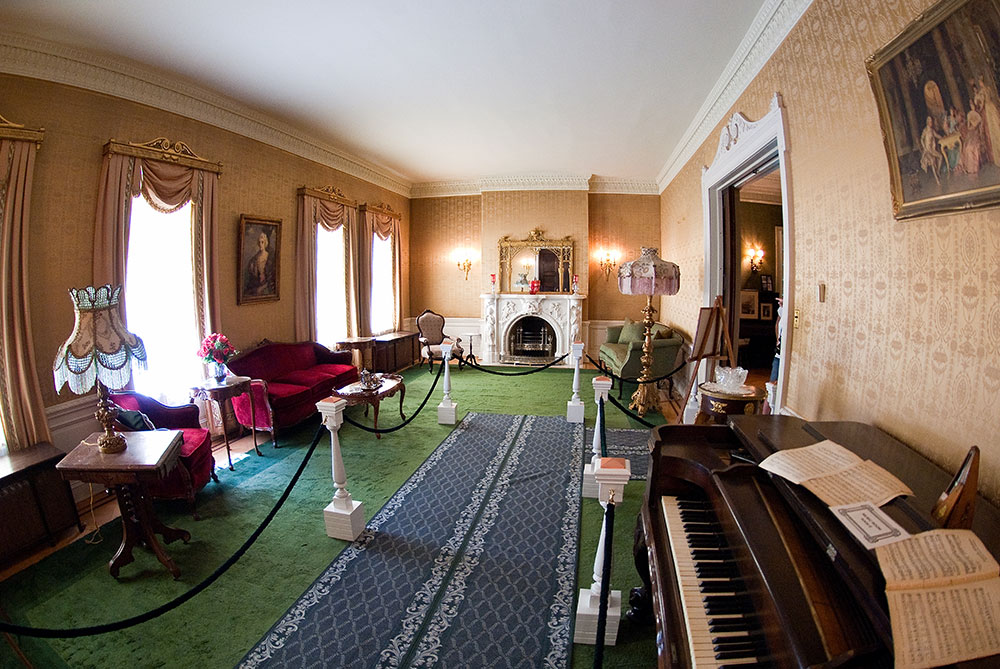 HAMILTON
Although you don't really need an excuse to visit the charming small towns nestled at the base of the Bitterroot Mountains, the Daly Mansion—the 24,000 square foot home of copper baron Marcus Daly—may motivate you to visit Hamilton. A fascinating tour details Daly's rise from penniless immigrant to captain of industry and shows off his extravagant digs.
Now that your interest in history is piqued, stop at the Ravalli County Museum and Historical Society to further delve into the Bitterroot Valley's past.
STEVENSVILLE
Stevensville is honored to be Montana's oldest existing settlement. The humble but pivotal St. Mary's Mission figures prominently in its history. Tour the mission complex and its grounds to learn about the history of the Salish Indians and the Christian missionaries known to the Salish as the "Black Robes."
Combine that with a visit to the Stevensville Historical Museum to complete the picture of life in mid-1800s "Stevi," as the town is commonly referred to these days.
LOLO
Just up the road in Lolo lies one of Montana's most renowned historical sites, Travelers' Rest. This Corps of Discovery landmark can brag that it's the only known campsite where archaeological evidence of early explorers has been found. Now a state park, visitors can walk along Lolo Creek in the footsteps of Meriwether Lewis and William Clark. A visitor's center and museum will fill you in on the historical details of their adventure.
The nearby Holt Heritage Museum focuses on those perennial favorites of the Old West: cowboys and Indians. The museum is open by appointment only, so give the Holts—a longtime Montana rodeo family—a call, and feast your eyes on their western treasures.
MISSOULA
One of the first things you'll notice upon entering Missoula is the abundance of public art. Over 50 traffic signal boxes have been painted by local artists, so you can see a work of art at almost every intersection. Pick up a free Missoula Public Art Guide at the Missoula Art Museum to discover more of the Garden City's creative side, from murals to large-scale sculptures.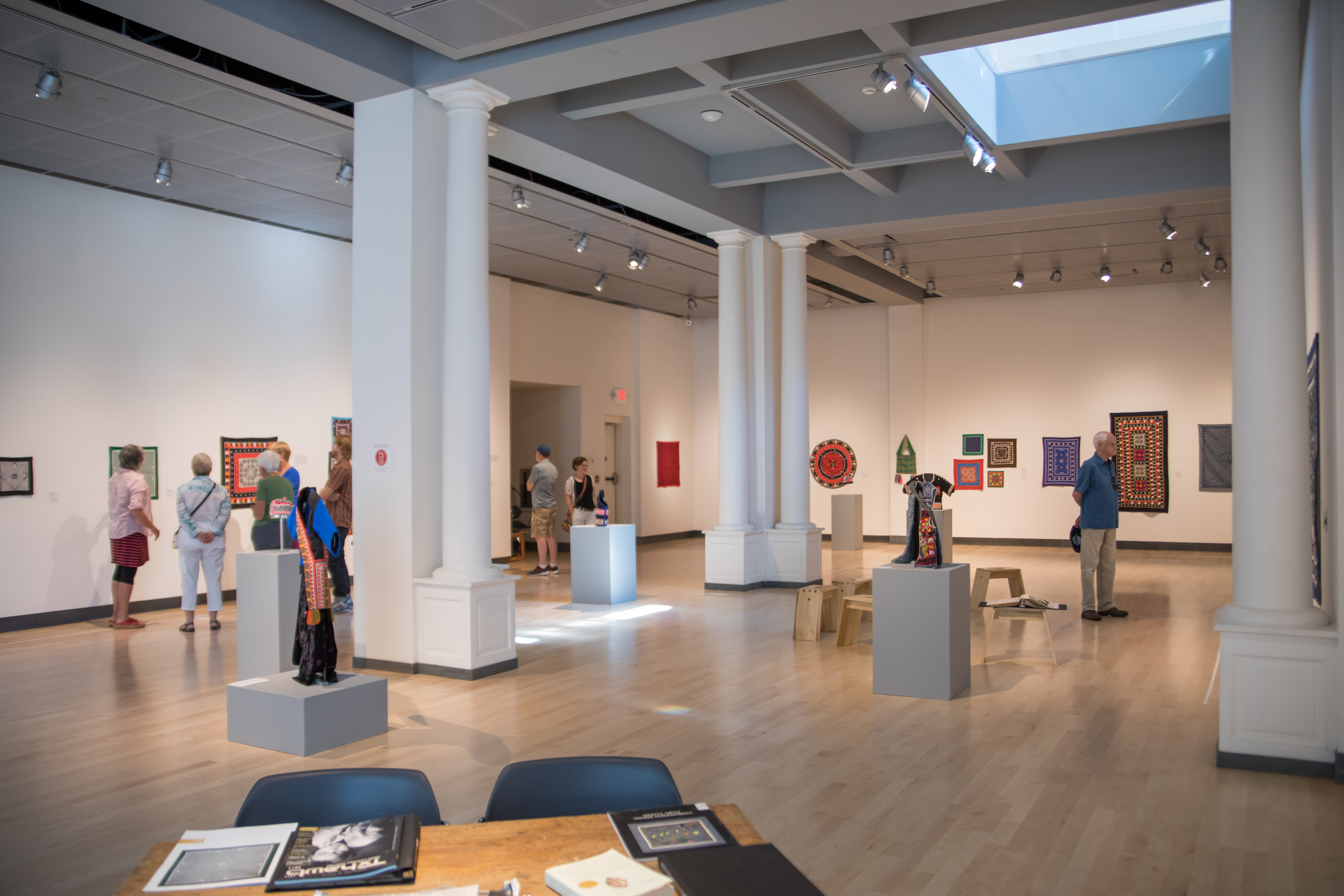 Of course, there's plenty of opportunity to see art on display in a curated environment as well, starting with the aforementioned Missoula Art Museum, which offers free admission. The always thought-provoking exhibits at this contemporary art museum are just as likely to feature internationally renowned masters as they are regional artists. After you're done browsing, be sure to check out the rotating exhibit of sculptures in the adjacent Art Park.
A stroll through downtown Missoula will yield galleries galore, including Radius Gallery, which frequently offers exhibits, artist talks and other events. The best time to gallery-hop is on the first Friday of every month from 5 – 8 p.m., when practically every downtown business hosts an art exhibit and lays out a spread of hors d'oeuvres and drinks.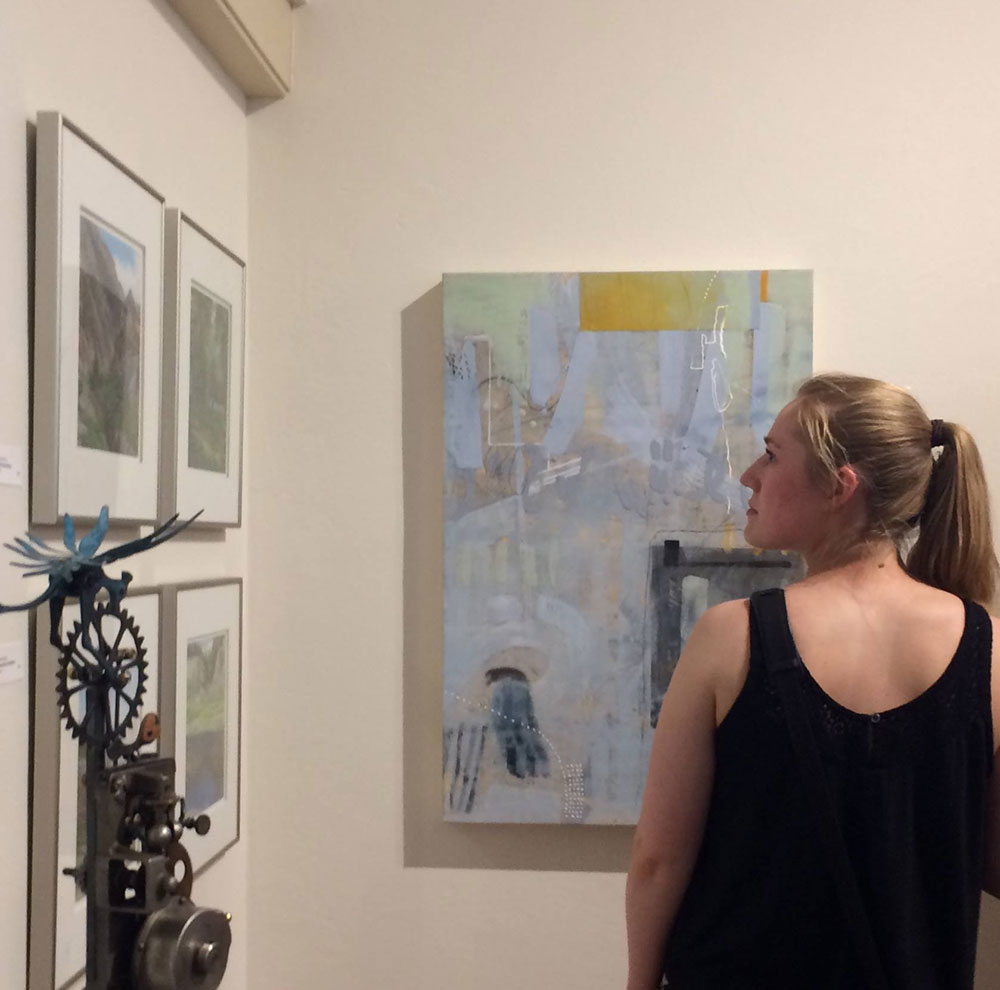 Missoula's history comes to life at the Historical Museum at Fort Missoula. Learn about Fort Missoula's role in the Indian Wars, the African-American 25th Infantry Bicycle Corps, and the World War II internment camp that held Italian and Japanese nationals. Wander the grounds to view over 20 historic buildings and structures, including a train engine, tipi burner and fire tower (you can get a pretty nice view of Missoula from up there, too).
THOMPSON FALLS
Continue your journey into Montana history at Thompson Falls' intriguing Old Jail Museum. Inside this 100-year-old former jail, learn about the exploits of the town's namesake—Canadian explorer and fur trapper David Thompson—the horror of the devastating forest fires of 1910, and the work of the Civilian Conservation Corps.
CHARLO
Views of the Mission Mountains will leave you awestruck as you drive north along Interstate Highway 93. Pull over and gape from the Ninepipes Museum in Charlo, where the history of the Flathead Reservation is on display. The indoor exhibits and museum grounds are complemented by a handicapped-accessible nature trail.
POLSON
Just before you reach the shores of Flathead Lake, swing by the Miracle of America Museum in Polson. Anyone into Americana will get a charge out of the immense quantity of nostalgia-inducing items on display there. Another must-stop, the Polson Flathead Historical Museum offers educational exhibits of the pioneer days, homesteaders and the Native Americans who inhabited the region, plus, it's the home of the famous Flathead Lake Monster!
BIGFORK
Driving up the east side of the lake will bring you to Bigfork, a storybook town excelling in charm. The gallery-rich environment will have art enthusiasts in a daze. ARTFusion, Bjorge Gallery, Brett Thuma Gallery, Electric Buffalo Gallery, Eric Thorsen Sculpture Gallery and Riecke's Bayside Gallery are all Electric Avenue must-sees.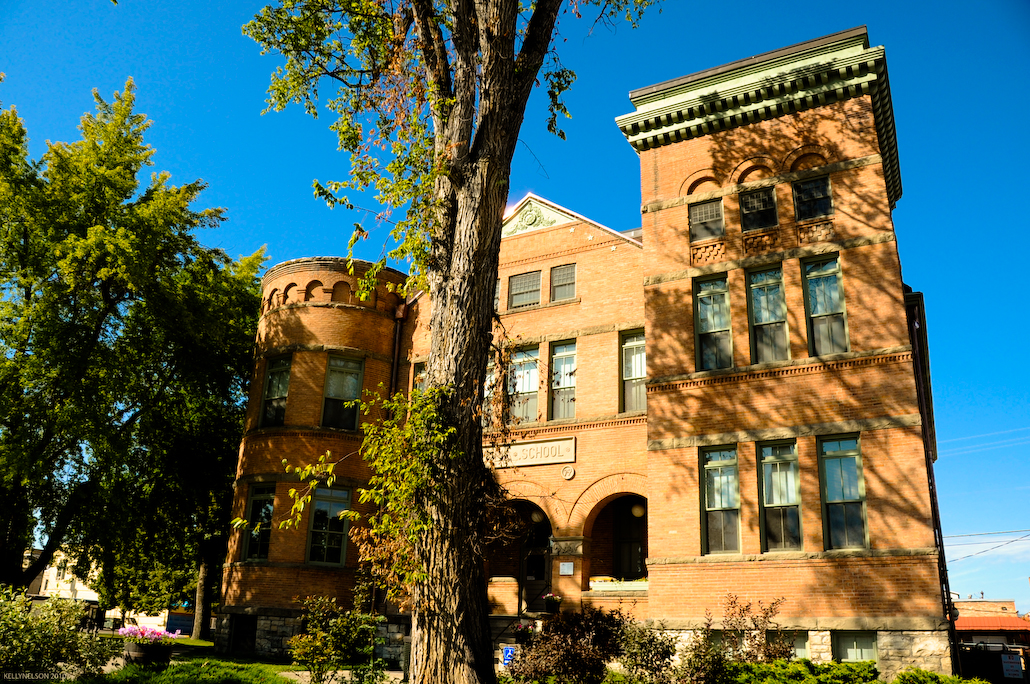 KALISPELL
Get a lesson in history at Kalispell's Museum at Central School. This restored 1894 schoolhouse is packed with the compelling artifacts and records of Northwest Montana and the Flathead Valley. For another close look at the city's past, tour the Conrad Mansion Museum, once home to the founder of Kalispell, Charles E. Conrad.
Headed to or coming from Glacier National Park? Visit the Hockaday Museum of Art to see the popular permanent exhibition "Crown of the Continent," which features works celebrating the grandeur of the park.
WHITEFISH
Whitefish is definitely in the running for having the most galleries per capita of any Montana town. A whopping 13 galleries participate in the seasonal First Thursday Gallery Nights. One mainstay of the art scene, The Purple Pomegranate, tempts shoppers with functional and decorative art from over 150 artists and craftspeople.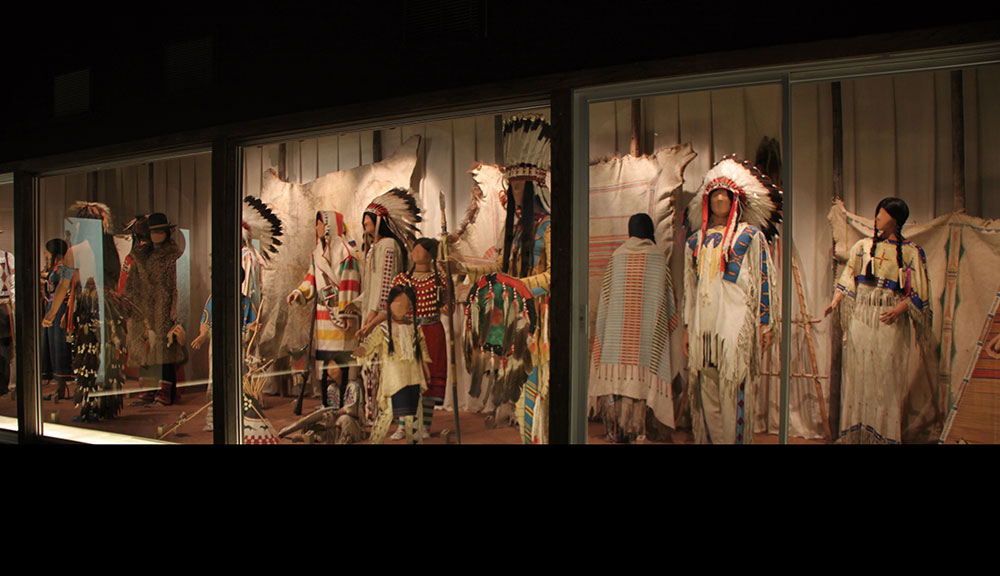 BROWNING
Travelers are drawn to Montana's rich American Indian culture, and one of the best places to experience it is at the Museum of the Plains Indian on the Blackfeet Reservation in Browning. Clothing, weapons and many other artifacts from regional tribes wow visitors with their beauty and functionality. Special exhibits often feature contemporary American Indian artists.
Continue your exploration of American Indian art at Lodgepole Gallery & Tipi Village, which showcases the work of several Blackfeet artists, including the gallery's talented owner, Darrell Norman.
CUT BANK
Just east of the reservation, pull into Cut Bank, where an oil derrick, a 1917 schoolhouse and a Burlington Northern caboose are just a few of the curiosities that adorn the 14-acre grounds of the Glacier County Historical Museum and Archive. On summer weekends, costumed interpreters act out the lives of early homesteaders at a replica homestead cabin and farm.
Hours and prices vary, and some museums are open seasonally. Check the links above for more information about visiting museums and galleries in Western Montana's Glacier Country.
November 5, 2018
Related: American Indian, Arts and Culture, Bigfork, Bitterroot Valley, Blackfeet Indian Reservation, Blackfeet Nation, Browning, Charlo, Cut Bank, East Glacier Corridor, Flathead Indian Reservation, Galleries, Hamilton, Indoor Fun, Kalispell, Lolo, Missoula, Montana, Museums, Polson, Stevensville, Thompson Falls, Uncategorized, Whitefish