The great outdoors are more popular than ever, and some of you may be new to exploring Western Montana's outdoor spaces. Glacier Country has so many places to play, no matter your experience level.
If you're new to outdoor recreation in Western Montana, here are our suggestions on where to explore.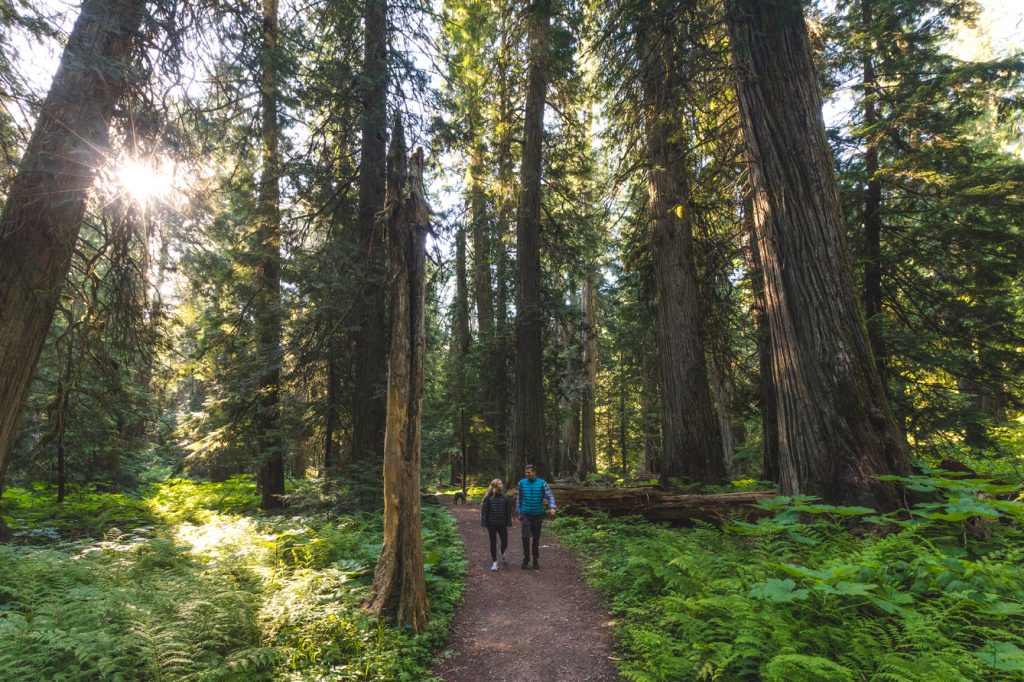 City Parks and Trail Systems
Our larger communities of Missoula, Kalispell and Whitefish have easily accessible and well-populated city parks as well as paved and dirt trail systems for walking, hiking and biking. A few of our smaller communities also offer parks and trail systems, like the Cut Bank Coulee Trails.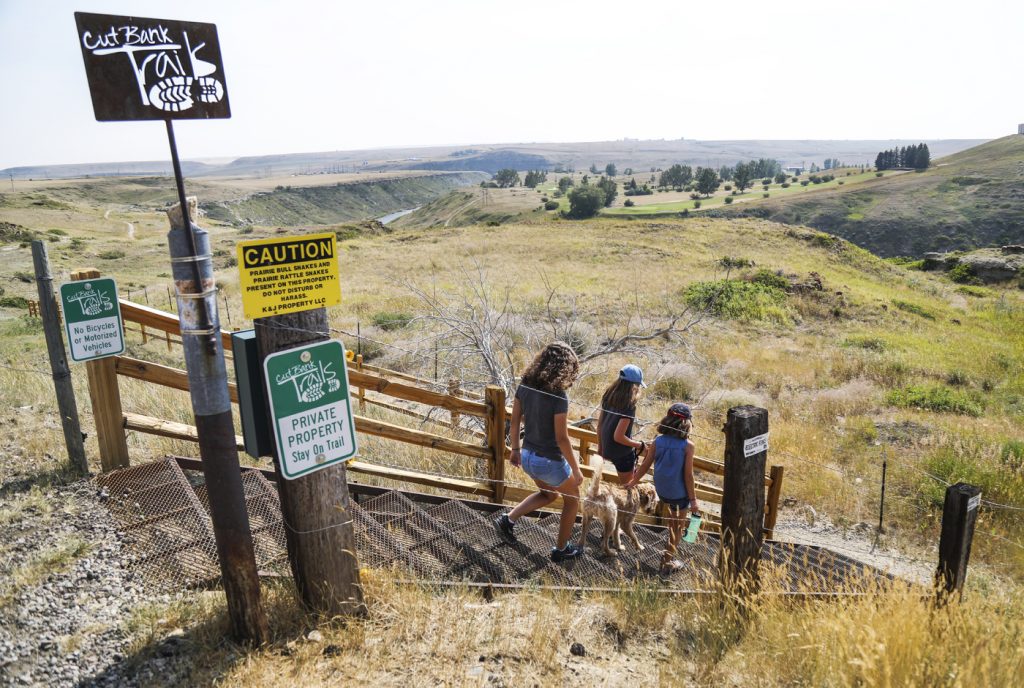 State Parks
Western Montana alone boasts 24 state parks. These beloved public lands offer family-friendly fun, like boating, fishing, hiking, camping and swimming, and there is usually an attendant on duty. Learn more about Montana's state parks—including a full list and map—here.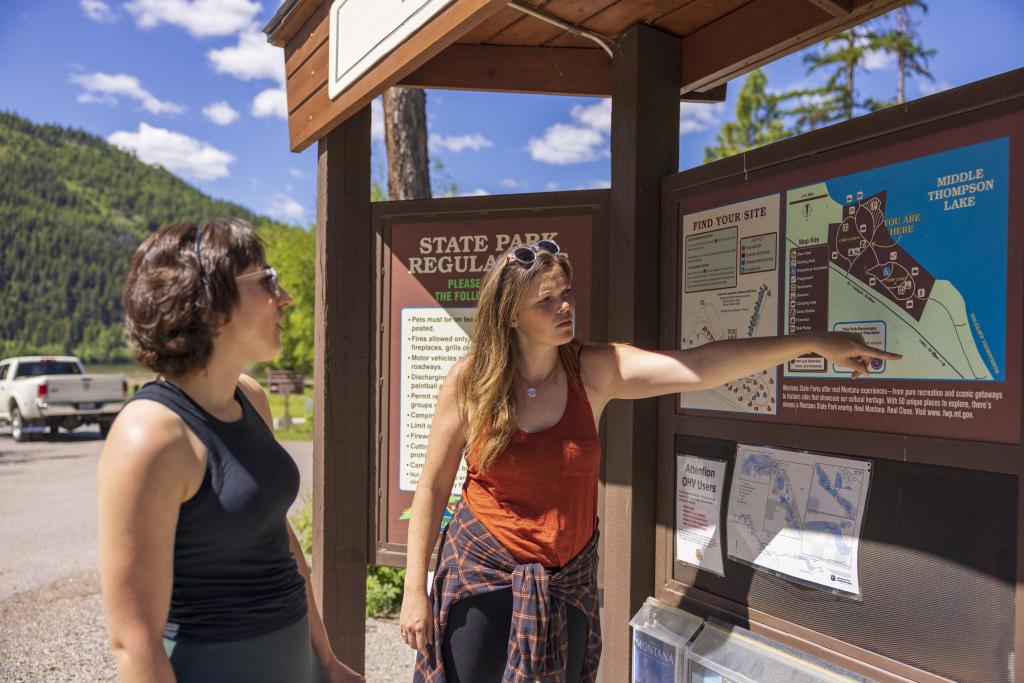 National Forests
Western Montana's national forests—Bitterroot, Lolo, Flathead and Kootenai—all offer incredible scenery and the chance for solitude. Before you set out for a hike, contact the appropriate forest service office or ranger district for more information about current trail conditions. Also ask about road conditions if you are driving (some roads are very rough). You may or may not be alone on the trail, depending on the trail's popularity.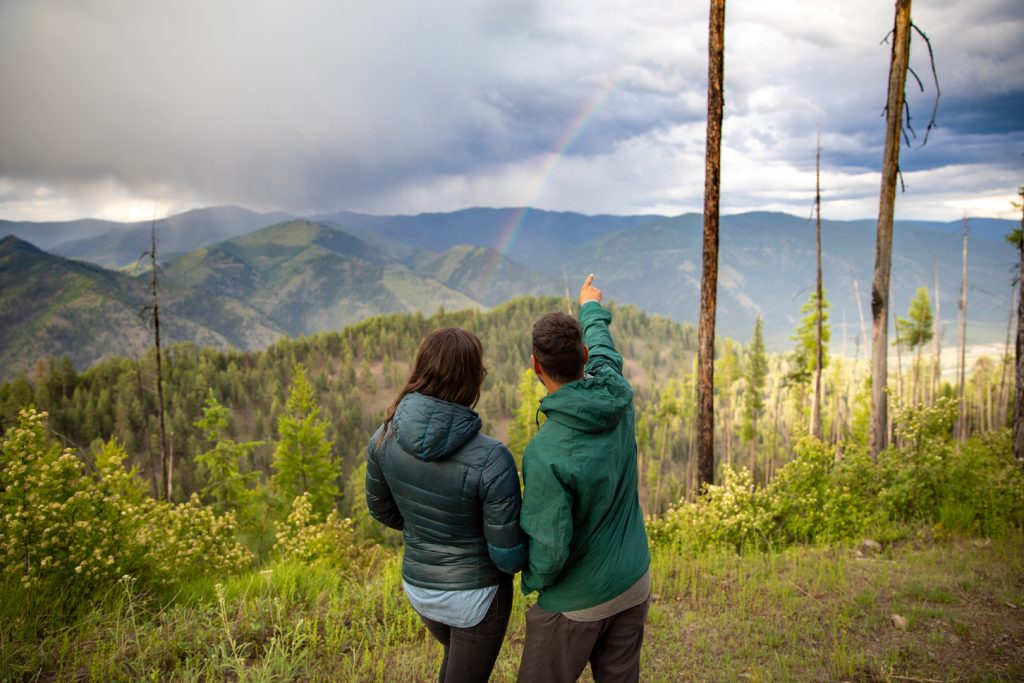 Rivers, Lakes + Reservoirs
Our rivers, lakes and reservoirs provide multiple ways to recreate, from fishing and boating to stand-up paddleboarding, kayaking, sailing and swimming. If you're new to fishing, go with a guide. Outfitters and fishing guides will ensure you have the right gear and show you the good spots to reel in some trout. Guides are also good for a whitewater adventure. Never underestimate the power of water; stick to activities that fit your comfort level, and always wear a life jacket/PFD.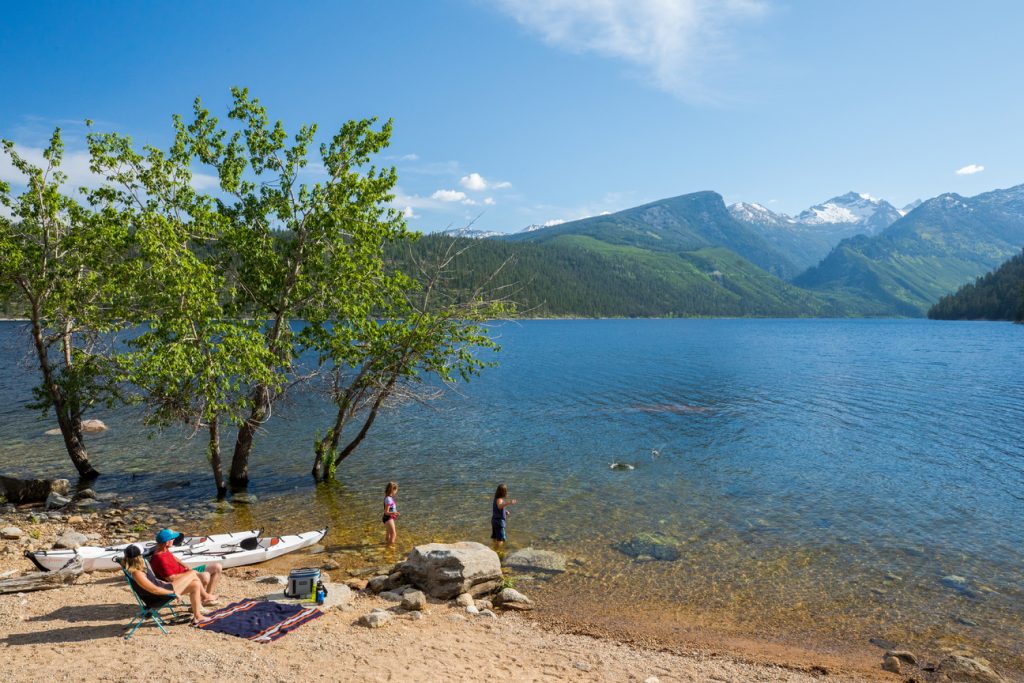 Wildlife Refuges + The Bison Range
Grab your binoculars or spotting scopes. Western Montana's wildlife refuges and Bison Range are perfect for wildlife watching and birding, not to mention incredible scenery. Some areas have walking trails and drives, while others only have viewing platforms. Before you set out, check each area's website so you know what services are available and what wildlife you might see. You can sometimes download a list of birds and wildlife ahead of time, which makes for a fun scavenger hunt if you have kids with you.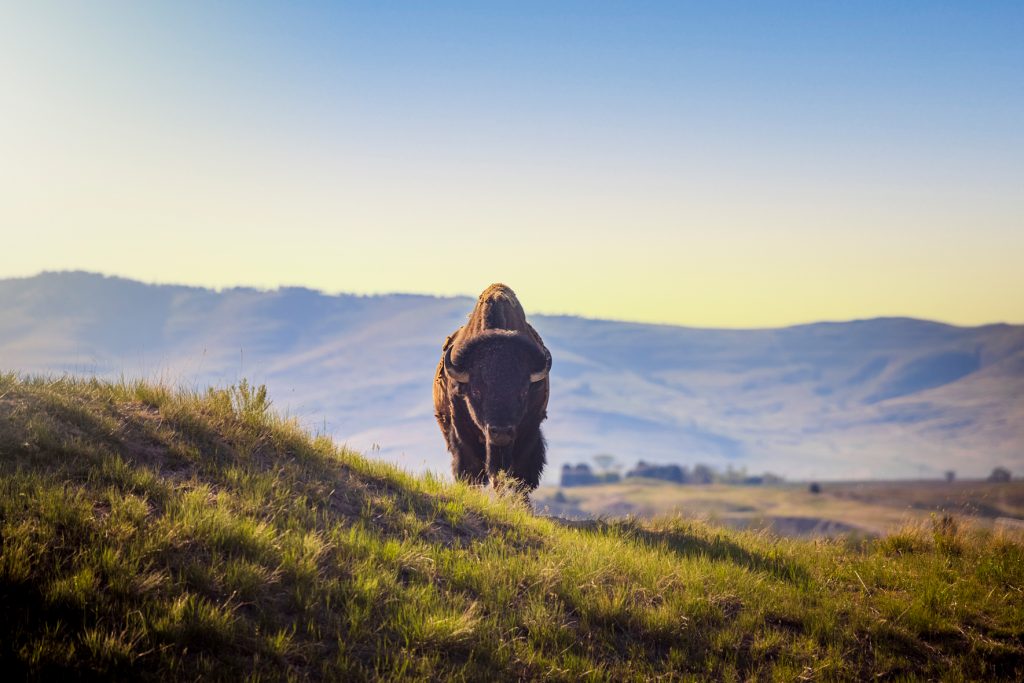 Glacier National Park
The Crown of the Continent—Glacier National Park—offers some of Western Montana's most spectacular scenery. While some of the park's trails are quite popular, you'll find solitude on others. Stick to trails with distances and elevations you are comfortable with. Other park activities include horseback riding, hiking, backpacking and guided rafting trips. You can also drive through the park, especially on the famous Going-to-the-Sun Road, although we encourage getting out of the car and exploring the trails and lakes in the area. Please note, reservations are required to access park entrances this year. Learn more here.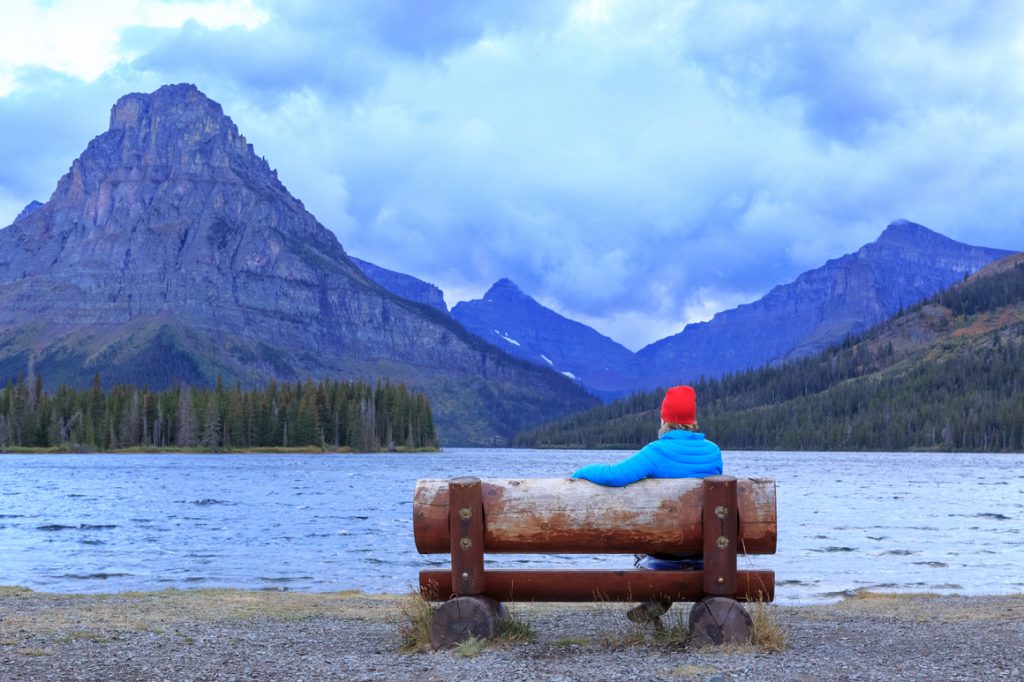 Stargazing
Wherever you are in Western Montana when the sun goes down, look up. Our dark night skies make for some pretty stellar adventures. Stargazing in Glacier Country offers an unforgettable, cosmic experience.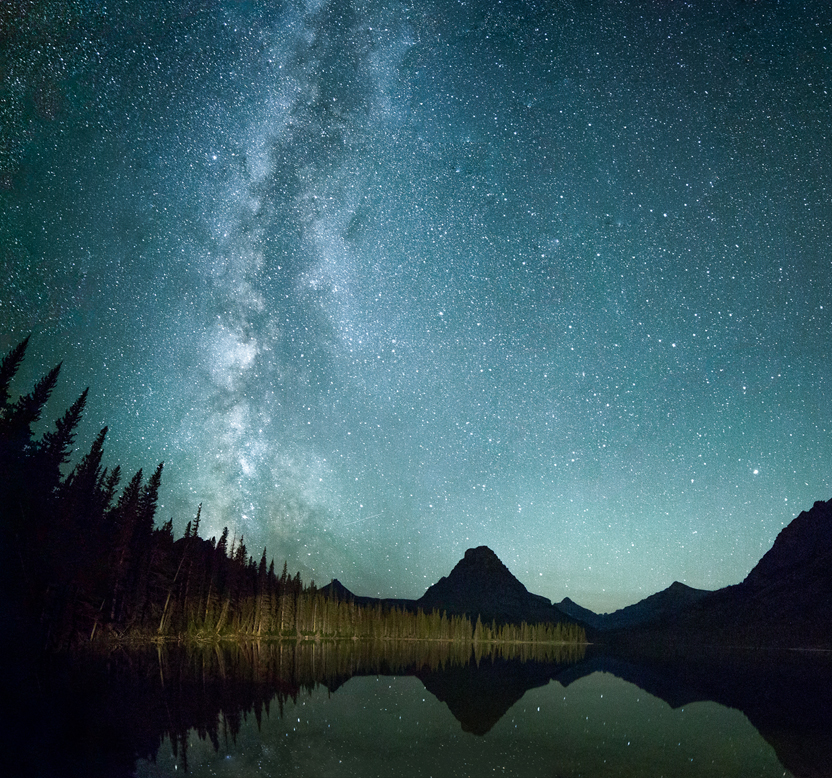 Recreate Responsibly
In addition to planning ahead and following Recreate Responsibly principles, here are some additional tips for staying safe and being good stewards of the land in Western Montana.
+ Pick an area to experience the outdoors based on your physical abilities and emotional comfort level.
+ Note that cell service may be spotty or nonexistent.
+ Make sure you have a downloaded or paper map.
+ Carry bear spray.
Please note: We ask that all our visitors and residents Recreate Responsibly by being mindful of the following: practice physical distancing; know before you go; plan ahead; play it safe; leave no trace; tread lightly and build an inclusive outdoors. Travel responsibly by reviewing Western Montana's COVID-19 information and guidelines at SafetyFirstMT.com.
April 11, 2022
Related: Biking, Cut Bank, Glacier National Park, Hiking, Kalispell, Missoula, Montana, Outdoor Fun, Recreate Responsibly, Vacation, Water Fun, Whitefish, Wildlife