National parks have become more popular than ever. During the pandemic, people escaped to the great outdoors for adventure, relaxation and restoration—and it's a trend that's not going away. To enhance Western Montana's visitor experience, Glacier National Park has announced it will once again implement a vehicle reservation system for the 2022 peak season, May 27 through September 11. Here's what you need to know: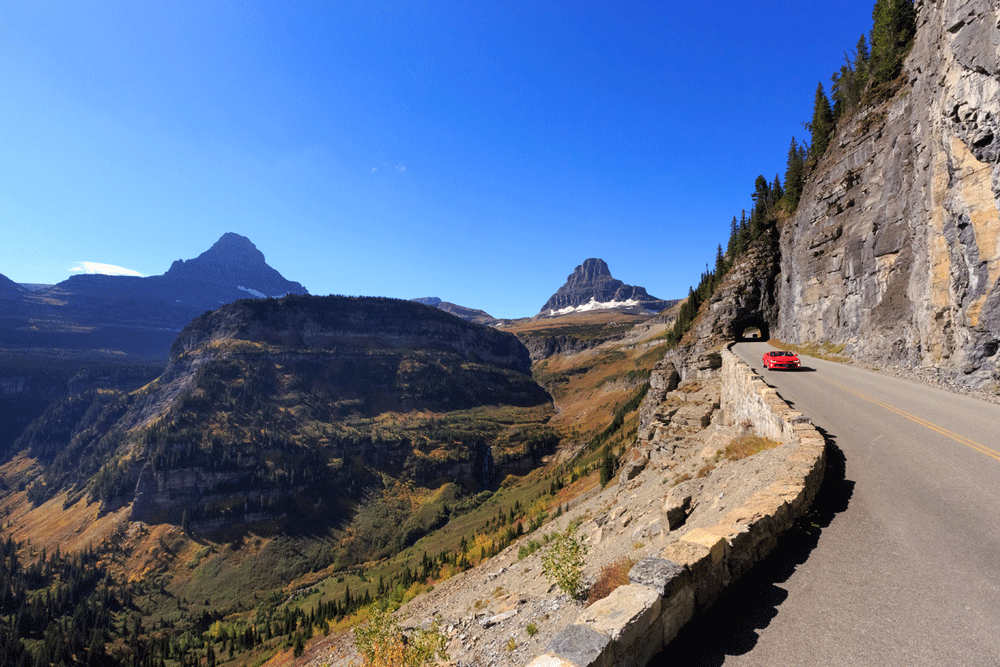 Normally, to get into Glacier National Park at any time, every vehicle is required to have a park pass. These passes could include any one of the following: a $35 vehicle pass, good for seven days; a valid Interagency Annual/Lifetime Pass; or a Glacier National Park Annual Pass (including Military, Access, Senior, and Every Kid Outdoors passes). Now, when entering during peak season, in addition to a park pass you may need a vehicle reservation, formerly known as a Going-to-the-Sun Road ticket, for either the Going-to-the-Sun Road (GTSR) corridor, or the North Fork corridor, if trying to access those areas of the park. These are two separate tickets.
Going-to-the-Sun Road Vehicle Reservation
Every vehicle entering the park at West Glacier or the Camas entrance from May 27 to September 11, 2022, will need to have a vehicle reservation for the Going-to-the-Sun Road (GTSR) corridor between 6 a.m. and 4 p.m. The vehicle reservation is good for three consecutive days. Note that GTSR vehicle reservations will not be required at the St. Mary entrance. Once the GTSR is fully open, vehicle reservations will be required at the Rising Sun area through September 11, 2022.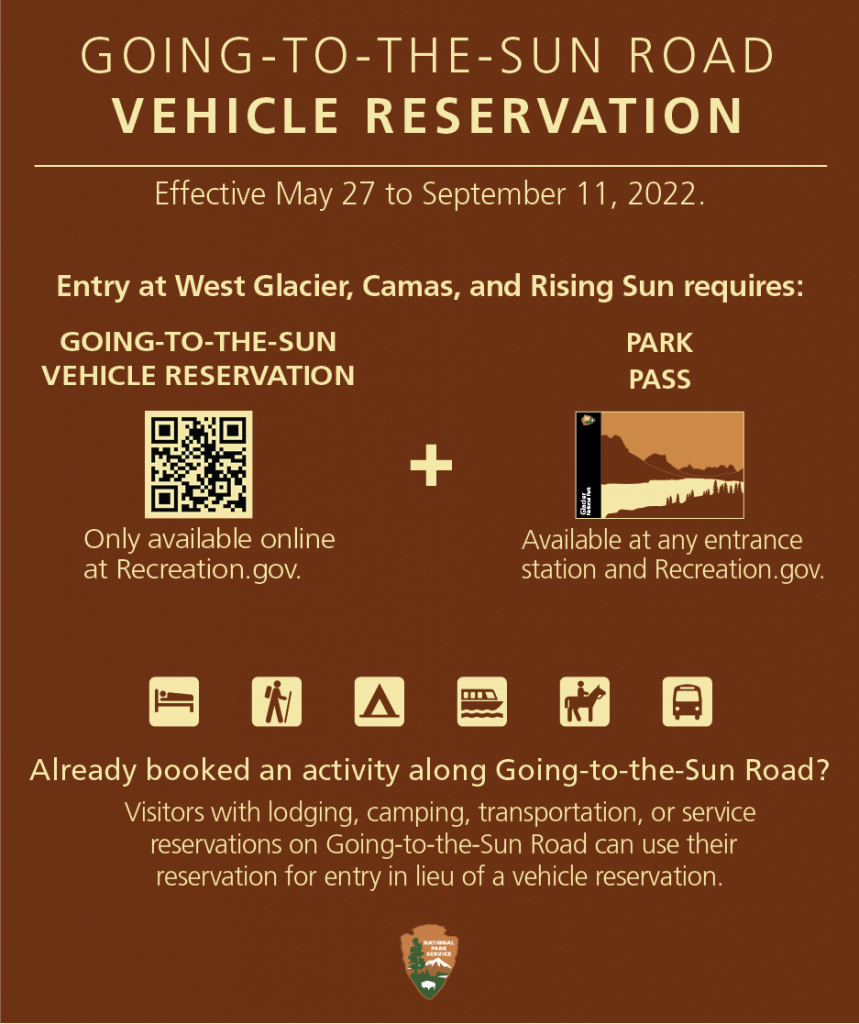 North Fork Reservation
Every vehicle entering the park at the Polebridge Entrance Station from May 27 to September 11, 2022, will need a vehicle reservation to enter the North Fork of the park between 6 a.m. and 6 p.m. This reservation is good for one day, and, again, is a separate reservation from the GTSR reservation. It's important to note that there are limited to no services available along the North Fork leading into the Polebridge entrance.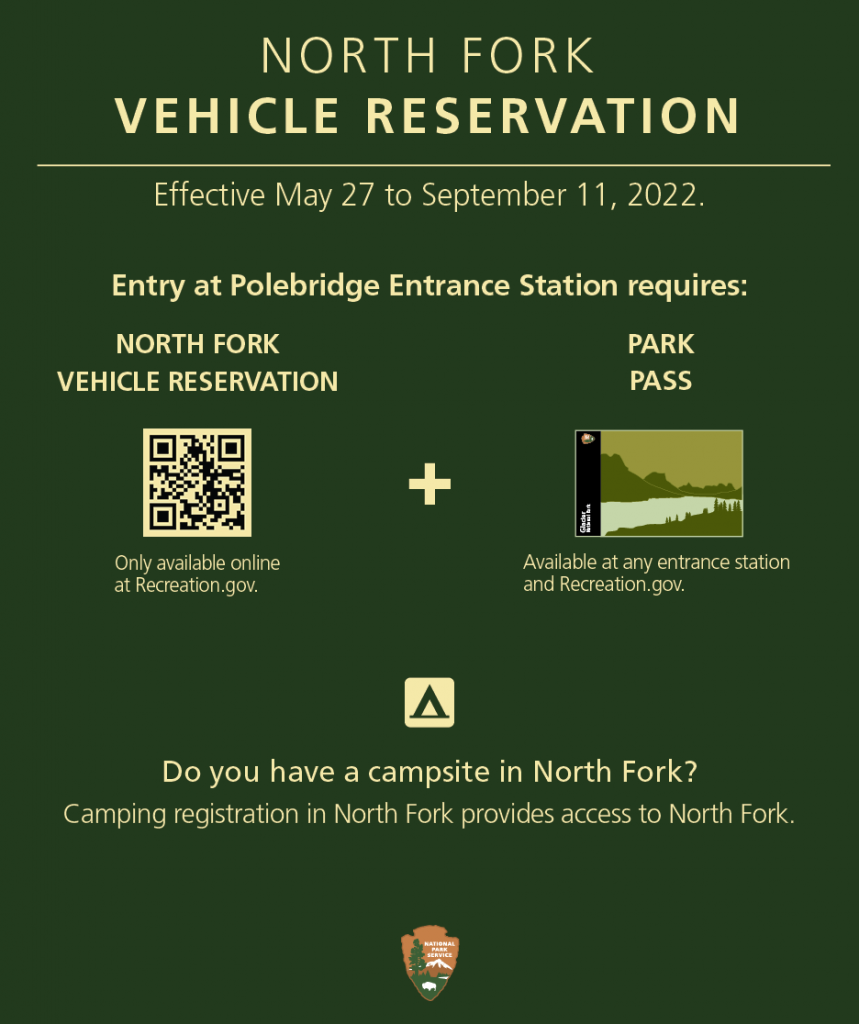 Purchasing Vehicle Reservations
Vehicle reservations will become available 120 days in advance on a rolling window starting March 2 at 8 a.m. MST/10 a.m. EST. Starting May 26, additional vehicle reservations will also be made available the day before the effective date. Both vehicle reservations must be purchased online at recreation.gov in advance or by contacting the call center at 877.444.6777 (toll-free), 606.515.6777 (international) or 877.833.6777 (TDD). Although the park does not charge for reservations, recreation.gov charges a $2 nonrefundable service fee.
You will only need one vehicle reservation no matter how many people are traveling in your vehicle. You cannot give or sell your vehicle reservation to someone else. The purchaser of the reservation must be in the vehicle entering the park. Print or save a digital copy (e.g., screenshot) of the Going-to-the-Sun Road Corridor Vehicle Reservation or valid service reservation. Cell service is unreliable or unavailable in the park.
What if I can't get a vehicle reservation?
To access the North Fork corridor, you can enter before 6 a.m. or after 6 p.m. without a vehicle reservation. To access the GTSR corridor you can enter before 6 a.m. or after 4 p.m. Fortunately, it stays light until after 10 p.m. in the summertime in Montana—and a sunset in Glacier National Park is unforgettable.
You can also go with a guide; if you book an activity on the GTSR corridor, that is your vehicle reservation into the park for that day. It's always good to verify with your guide while booking that their service covers your vehicle reservation. Reserve a trail ride with Swan Mountain Outfitters, book a guided hike with Glacier Guides, take a Red Bus Tour or Sun Tour or a historic boat tour on Lake McDonald or St. Mary Lake. Additionally, a lodging, or camping reservation along the GTSR corridor can be used in lieu of a vehicle reservation for that day. These exceptions do not apply to the North Fork corridor because that area does not offer lodging or guided activities, and camping is first come, first served. A wilderness camping permit for both the GTSR corridor and North Fork area will also be accepted as your vehicle reservation entry for the day.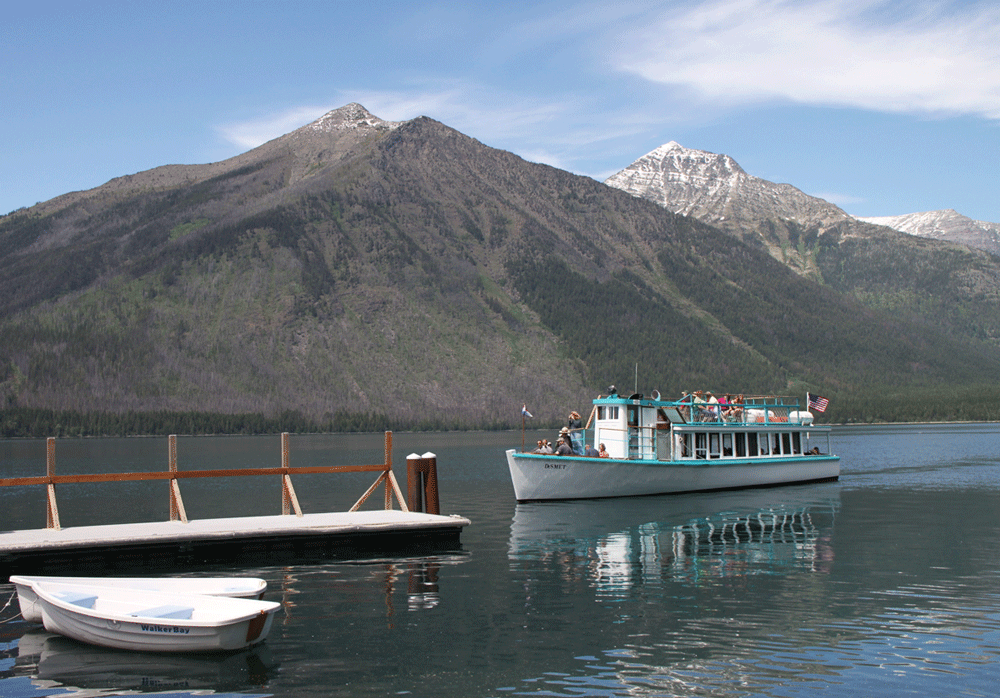 Lastly, Glacier National Park entrances at Many Glacier and Two Medicine will only require an entrance park pass but not a vehicle reservation.
Be aware that parking is limited, so go early in the day or later in the afternoon to avoid the most congested times of day. Vehicle reservations and service reservations do not guarantee parking spaces in popular areas. Expect possibility of congested and busy conditions throughout the park. And, of course, the beauty of the park extends beyond the park's boundaries, and there are plenty of awe-inspiring places to discover and amazing things to do just outside the park. For inspiration, visit our Outside the Park page.
Please note: We ask that all our visitors and residents Recreate Responsibly by being mindful of the following: practice physical distancing; know before you go; plan ahead; play it safe; leave no trace; tread lightly, and build an inclusive outdoors. Travel responsibly by reviewing Western Montana COVID-19 information and guidelines at SafetyFirstMT.com.
February 21, 2022
Related: Glacier National Park, GNP Surrounding Area, Guided Tours, Montana, Recreate Responsibly, Summer Fun