UPDATED: July 16, 2020
For all to #TravelConfidently in Western Montana, we need your help! We encourage residents and guests to practice social responsibility to ensure we are collectively continuing to mitigate the spread and keep our state healthy. Do your part by traveling responsibly and following these safety guidelines.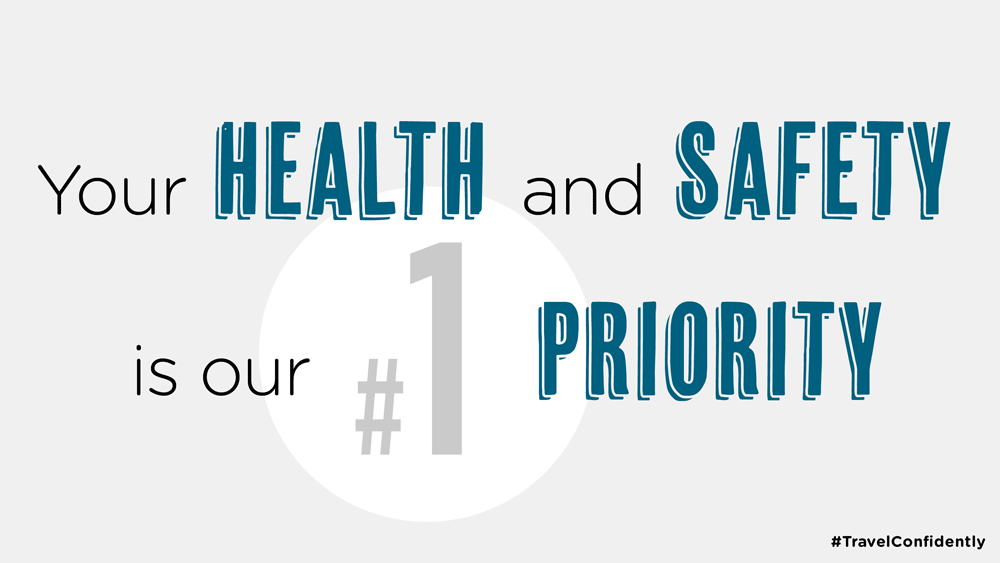 As of July 15 it is mandatory for people age 5 and older to wear a mask in public spaces for all Montana counties with four or more active cases of COVID-19. The Directive applies to ages 5 and older. At this time, social distancing is still expected, and all vulnerable and high-risk individuals should continue to follow the stay-at-home guidance and postpone nonessential travel. As residents and travelers, join us and help provide a safe and healthy travel experience for everyone. The below recommendations adhere to the Centers for Disease Control and Prevention (CDC).
PRACTICE ILLNESS PREVENTION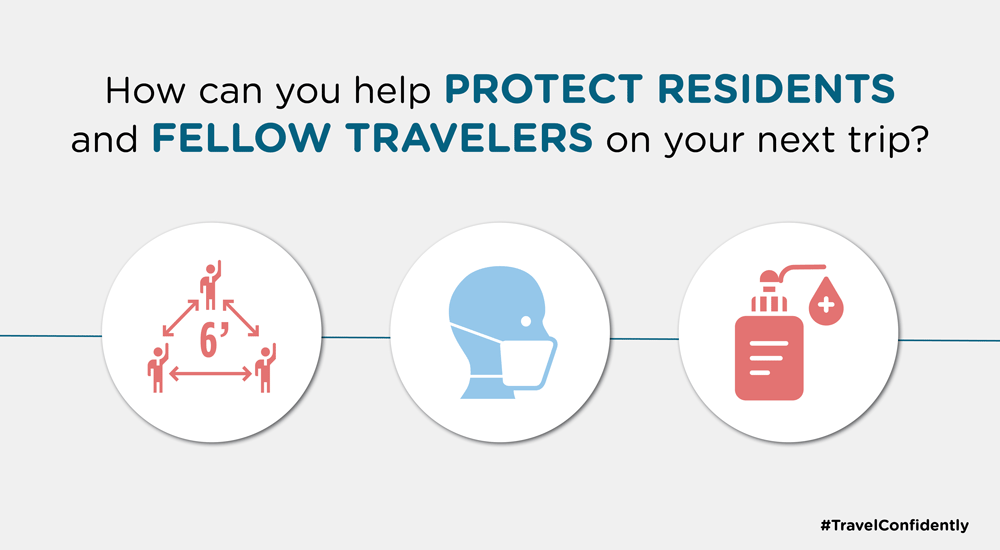 + Wear a mask. Avoid touching your eyes, nose and mouth. Wearing a mask in Montana is required in all counties with four or more active COVID cases, in all indoor spaces open to the public. The Directive also applies for certain organized outdoor activities, or any gathering of 50 or more people, where the activity makes it impractical to maintain six feet of distance or attendees are not observing six feet of distance from others.
+ Practice physical distancing.
+ Wash your hands frequently. Clean and disinfect frequently touched objects and surfaces.
+ Cover your cough and sneeze with a tissue; dispose promptly; wash your hands.
+ Stay home if you're sick.
+ Adhere to additional local health requirements that may be required at your destination.
#TRAVELRESPONSIBLY
+ Stay up-to-date on travel regulations and the COVID-19 situation using reliable sources like the CDC and the Montana Department of Public Health.
+ Plan ahead to ensure businesses and attractions are open.
+ Be respectful, kind, patient and prepared.
+ Continue to monitor the situation, and adjust plans when necessary.
Our number one priority is to keep each other healthy and safe. Travelers can expect businesses with reduced hours and limited services during COVID recovery, as each business reopens at a pace that is safe for their customers and employees. Always plan ahead. When we all do our part, we can #TravelConfidently.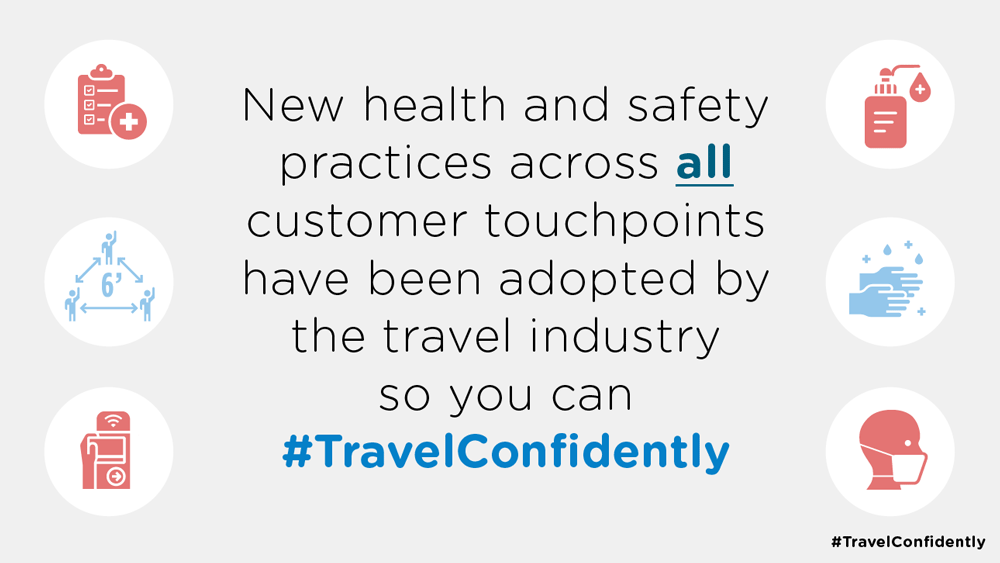 SPECIAL NOTES:
+ At this time, all Tribal Nations are closed to visitors to protect their elders and other vulnerable populations from the spread of COVID-19. In Western Montana that includes the Flathead Reservation and the Blackfeet Reservation. This has resulted in closures to gates and services on the east side of Glacier National Park.
+ Glacier National Park is in the midst of a phased reopening. If you plan on visiting, here's what you can expect. Additionally, the CDC has provided specific guidance on visiting parks and recreational facilities. It's a good idea to review the National Park Service's Glacier Safety Guide before you arrive.
+ Recreational visits are not permitted between the United States and Canada at this time. Please read more on our International Border Crossings page.
July 13, 2020