With folks looking to get out and find some wide-open spaces and a breath of fresh air, national parks are quite the draw right now. That means here in Western Montana travelers have their sights set on Glacier National Park. However, things are a little out of the ordinary this year. Please plan ahead and travel responsibly.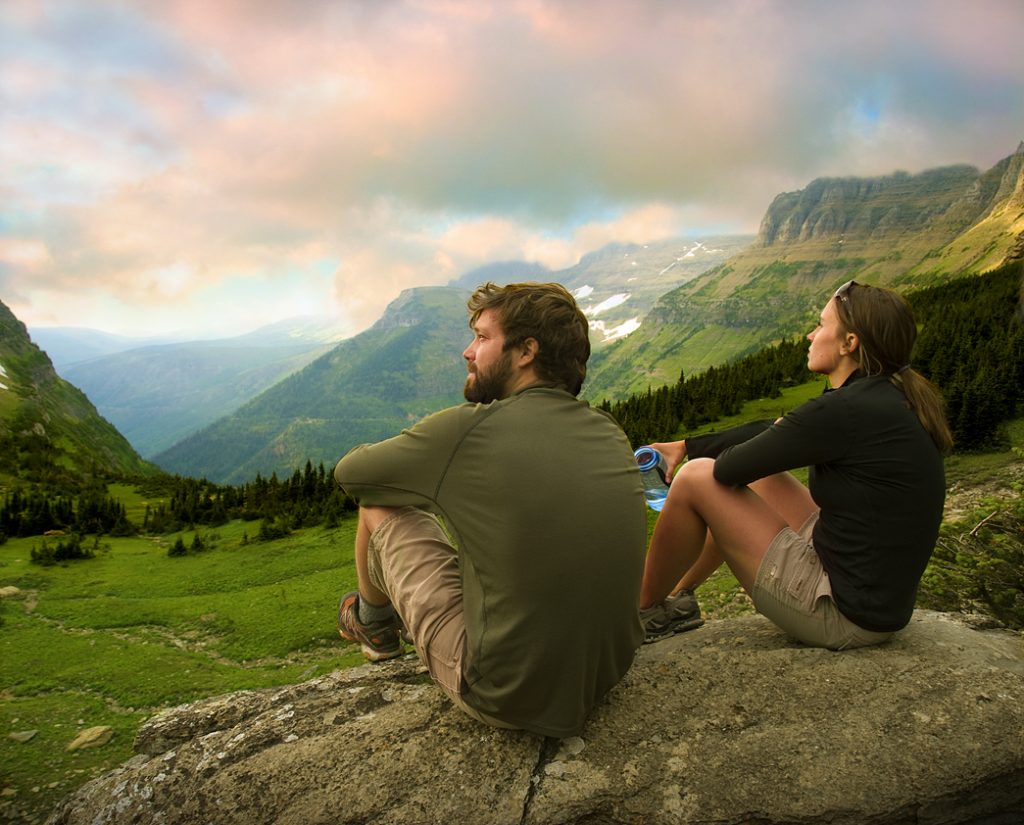 That means getting up-to-date, accurate travel information from reliable sources, and following the park's COVID-19 Reopening Plan. Monitor the evolving situation and be prepared to adjust your plans as necessary. Stay safe, be respectful, be kind, be patient, and be prepared. Take the Tourism Pledge.
The park is in the midst of a phased reopening. Here's what you can expect.
The eastern boundary of Glacier National Park is on Blackfeet Reservation land and will be closed for the remainder of the 2020 tourism season.
The west side of the park is open, with restrictions; services—as well as road and trail access for vehicles, hikers and bikers—in and around the park's west side may be limited.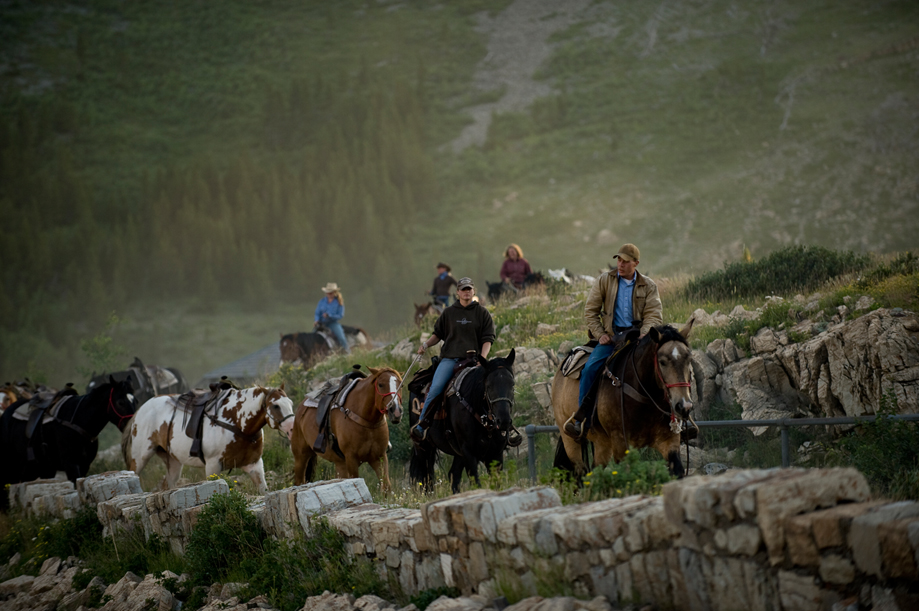 Going-to-the-Sun Road
The Going-to-the-Sun Road is open to vehicles from West Glacier to Rising Sun, but the details continue to evolve. Visitors will need to enter and exit Going-to-the-Sun Road via the west entrance, so leave West Glacier with a full tank of gas, as there are no gas services at Rising Sun. Expect temporary closures due to full parking lots and congestion. Before heading out, check road status here. Also note vehicle size restrictions and limited hours for bicyclists.
Bus and Boat Tours
Sun Tours and Red Bus Tours are suspended for the season, and park shuttles may also not resume operation this year. Glacier Park Boat Company is suspending all boat tours and small boat rental operations for the 2020 season as well.
Lodging + Dining + Shopping
Overnighting in the park is available with reservations at the Village Inn and Lake McDonald Lodge. Food service throughout the park is limited. The communities surrounding the park have more options for dining and lodging, but it's important to call ahead and see what's open. Only the Fish Creek Campground is open at this time, but there are camping options in surrounding areas. Please remember when camping to put out your campfires COMPLETELY, as the area is susceptible to wildland fire.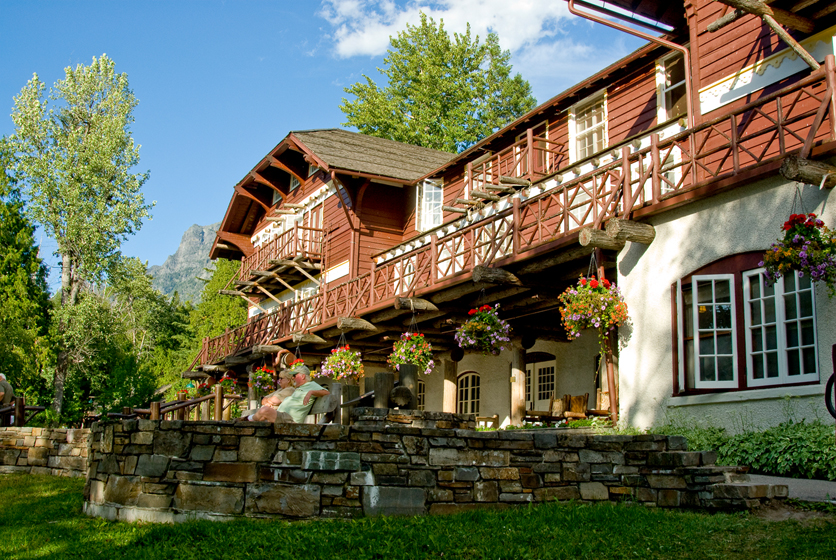 Recreating in the Park
Recreation is permitted in certain areas of the park, but please note that pets are not permitted in the park. Hikers and bikers should check trail and road info before heading out. Glacier Guides is offering day hikes and backpacking trips and Swan Mountain Outfitters is offering horseback rides at the Apgar Corral and Lake McDonald Corral. Lake McDonald is currently the only waterway open to boating, and the Apgar Aquatic Inspection Station opens at 9 a.m. Please review watercraft Clean, Drain, Dry regulations prior to arrival, as all watercraft must be cleaned thoroughly before arriving at the inspection station.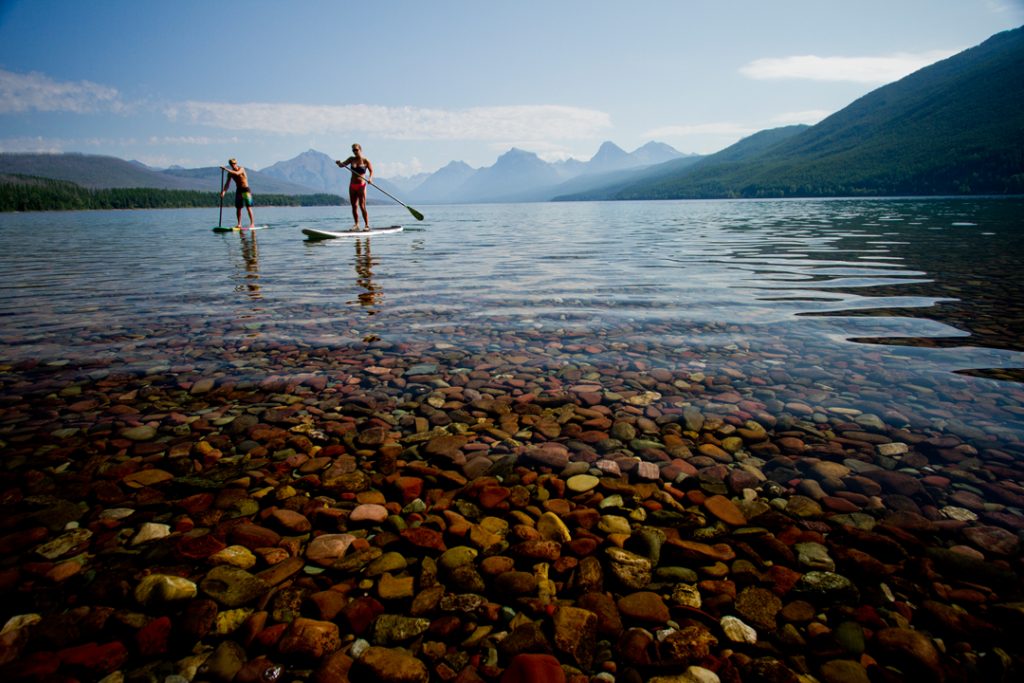 Backcountry Permits
Backcountry permits are available, and Granite Park chalet is open with advanced reservations for overnight guests only.
Visiting From Canada
The U.S./Canada border is still closed, so unfortunately our Canadian friends are not able to visit at this time. This means U.S. visitors in the park are not permitted to cross the border into Waterton Lakes National Park.
Health + Safety Expectations
Visitors should come prepared with the gear and supplies they need, and follow CDC and local health guidance by practicing good hygiene and social distancing. Face coverings are required indoors and outside where social distancing is not possible. People who are sick should stay home and not visit the park. The CDC has provided specific guidance on visiting parks and recreational facilities. It's a good idea to review the National Park Service's Glacier Safety Guide before you arrive.
Because this is a phased reopening and the COVID-19 situation is ongoing, please check the National Park Service for the most up-to-date information before and during your travel. We will also update this blog post with any major changes throughout the 2020 travel season.
June 29, 2020
Related: Chalets, COVID-19, Family Fun, Getting Around, Glacier National Park, Horseback Riding, Outdoor Fun, Summer Fun, Vacation, Water Fun