One of many things that makes Montana special is that we have four seasons, and each season is beautiful and unique in its own right. Springtime brings blooming wildflowers and sets the stage for the harvest of summer's distinctly Montana fruits—Flathead cherries, Dixon melons, and wild huckleberries are our favorite flavors of a Glacier Country summer. Whether you attend a festival, pick your own fruit, or stop by a local farmers market, you'd be hard pressed to find a more authentic, and tasty, Western Montana experience.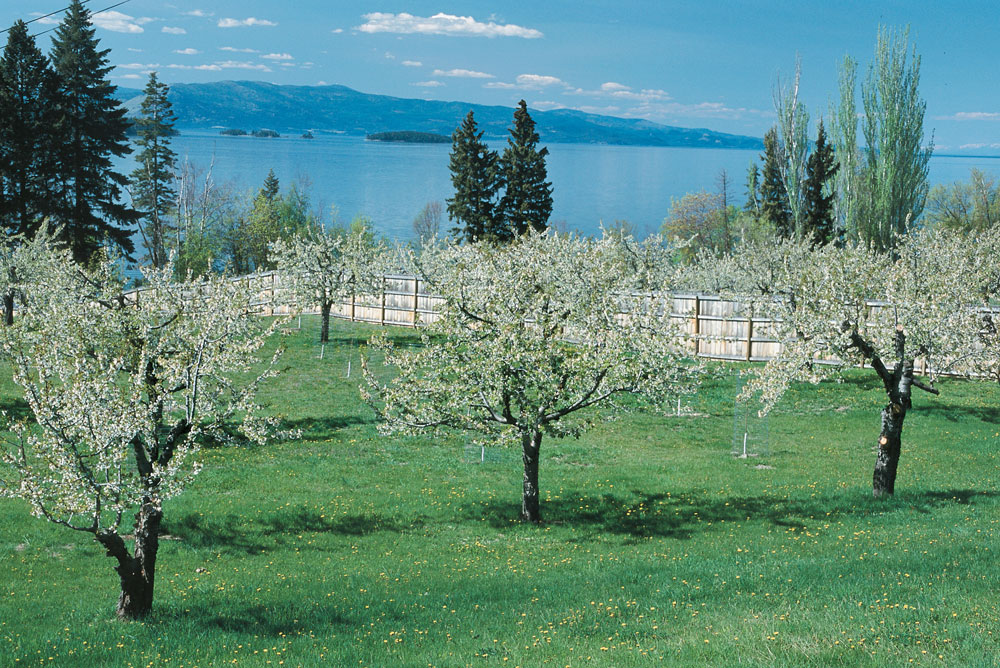 FLATHEAD CHERRIES
Some of the world's best cherries grow right here in Montana's Flathead Valley. The Flathead Valley offers ideal growing conditions for cherries, with warm days and cool evenings that extend the growing season, deepening the cherries in color for a sweeter taste. When driving along Flathead Lake—the largest freshwater lake west of the Mississippi—you'll pass many cherry orchards. Pop-up fruit stands line the main roads, and it's easy to pull over and purchase a bag of cherries. The harvest begins in late July, so plan a trip to a u-pick orchard—a fun activity for the whole family that lets you pick out the ripest and best-looking cherries. Hockaday Orchards on the west side of the lake is open 8 a.m. – 6 p.m. daily beginning late July, Getmans' Orchard & Vineyard on the east side requires you to call ahead before stopping by. You're likely to see other u-pick orchards with signs out welcoming you, so don't hesitate to stop—you'll be greeted by warm western hospitality.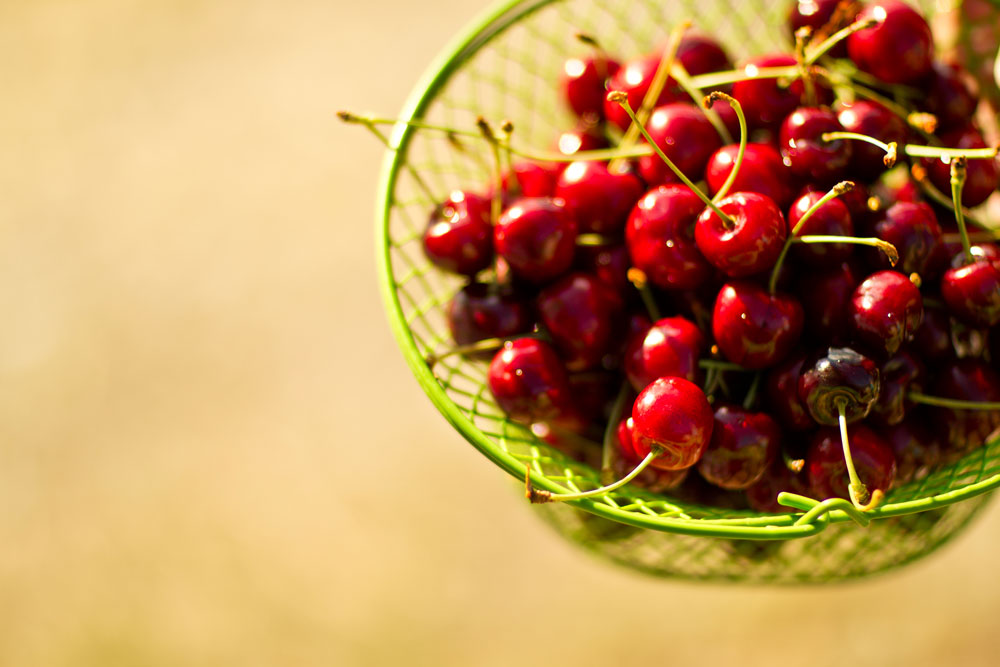 Festival: The annual Polson Main Street Flathead Cherry Festival puts on a family-friendly, mouthwatering good time that's not to be missed. See, eat and splurge on Flathead cherries, cherry-infused treats, local artwork and handcrafted goods. Test your grit in a cherry pit-spitting contest or cherry pie eating contest. On Main Street in Polson, July 20 – 21, 2019.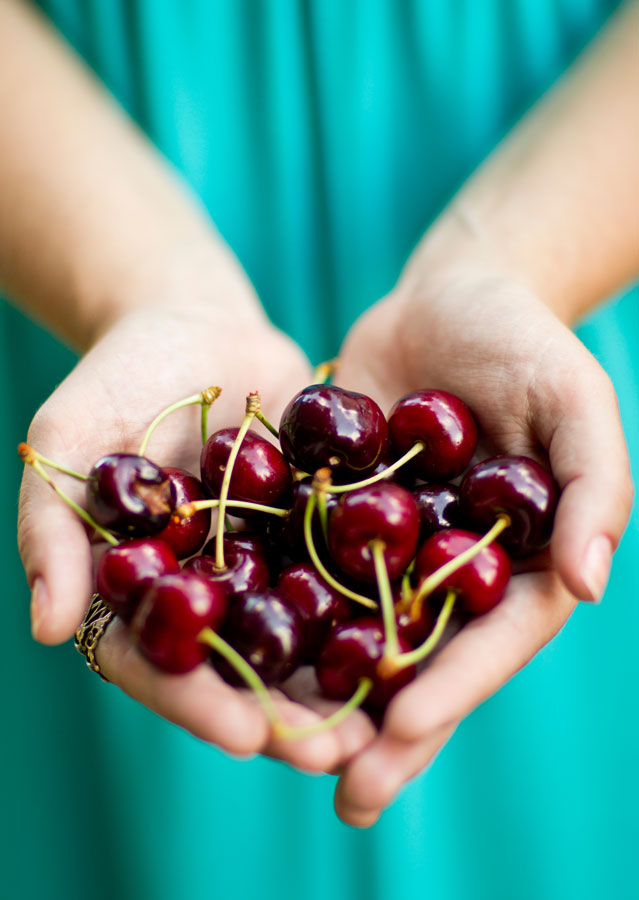 HUCKLEBERRIES
Huckleberries are a small, dark purple, sweet berry that grow in Western Montana. This beloved berry is a real Montana prize. While visiting, you're sure to see it infused into everything from honey and vodka to huckleberry pie topped with huckleberry ice cream. Treat yourself to this Montana taste and you'll understand why this berry is unrivaled. While sampling the fare is sure to delight, you can also pick wild huckleberries, which grow well on slopes between 3,500 and 7,200 feet, with minimal tree coverage. However, a good huckleberry picking spot is like a good fishing hole; some secrets are best discovered on your own. Bears love huckleberries as much as we do, so it's always a good idea to pick huckleberries in groups and carry bear spray.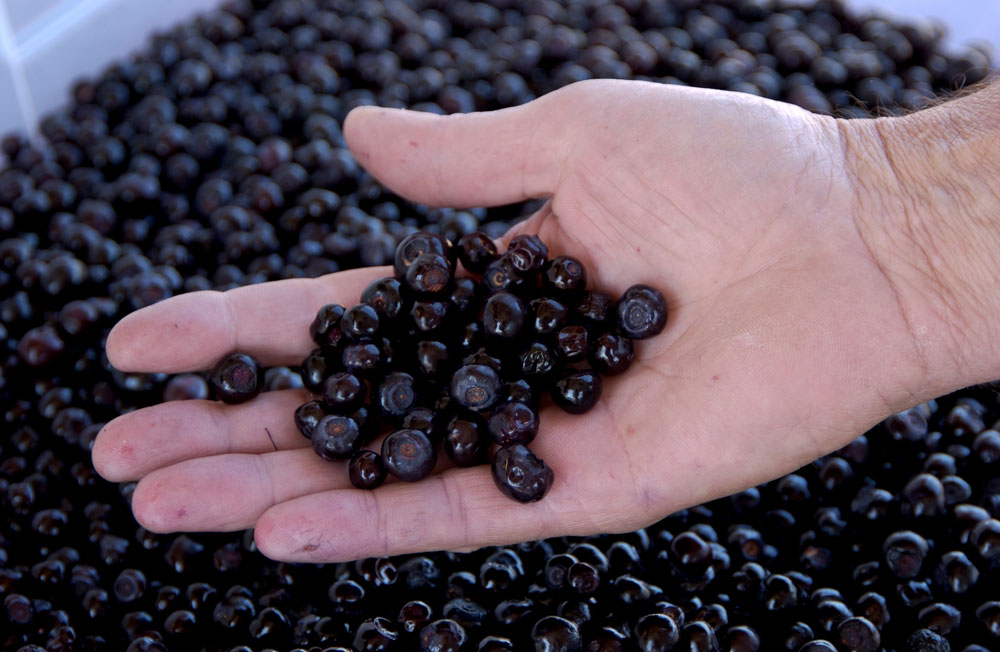 Festival: The Trout Creek Huckleberry Festival, located in Trout Creek, is celebrating its 40th year in 2019. More than 100 arts and crafts vendors will be selling their wares, and events include a parade, huckleberry pancake breakfast, 5k fun run, auction, horseshoe tournament, huckleberry dessert contest and much more. Food vendors offer a range of huckleberries in a variety of desserts to cap off your day. At the Trout Creek Park, August 9 – 11, 2019.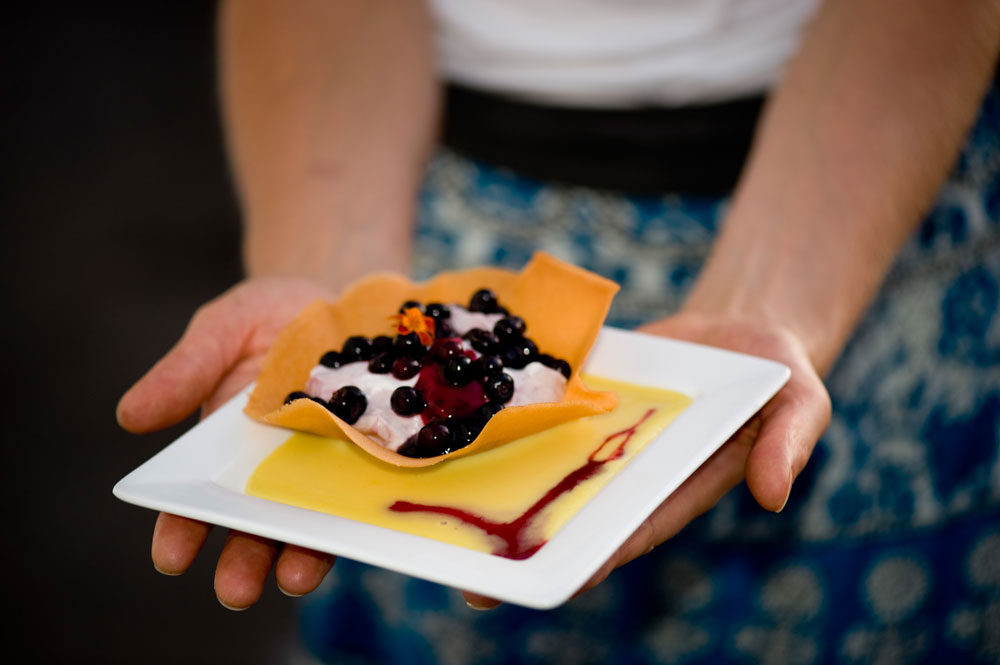 FARMERS MARKETS
Our very popular outdoor community markets are a big part of Western Montana's charm, and they provide the perfect opportunity to explore our lively small towns. Imagine strolling through a farmers market on a warm summer morning, coffee carts and baked goods in abundance, fresh produce, locally sourced food, and locally-made arts and crafts like pottery, paintings, jewelry, woodcarvings and more for sale. You're likely to find our beloved huckleberries and Flathead cherries for sale here, too. Glacier Country's market scene boast gatherings big and small, each one truly unique. Head to a farmers market for a quintessentially Western Montana experience, and take the time to talk with locals—these vendors are some of the friendliest folks around.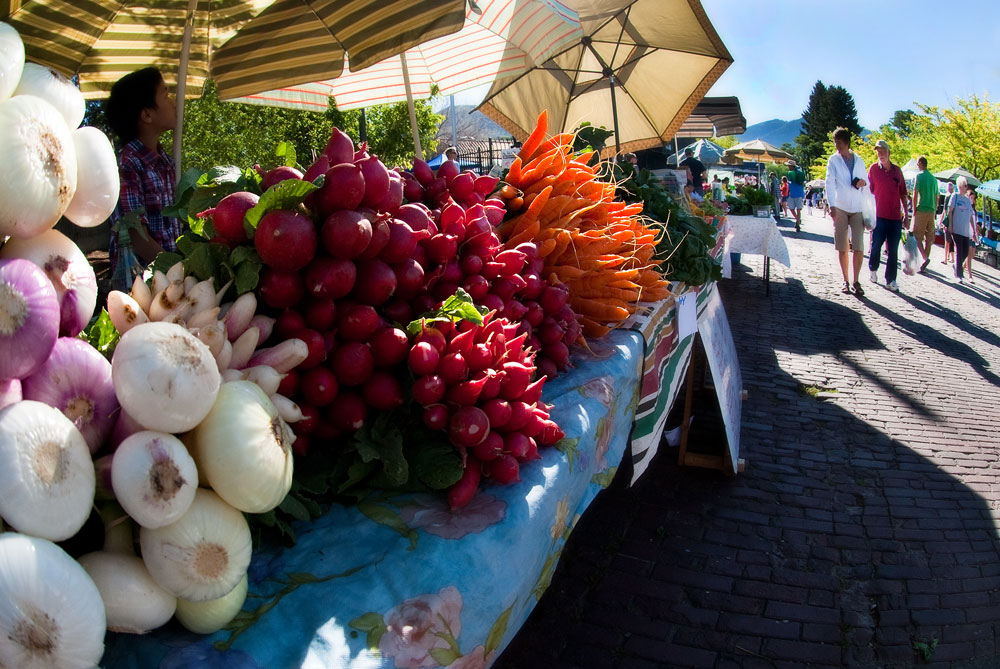 Pro-Tip: Look for the Dixon Melon truck. The best melons in Montana are a market favorite from this vendor, serving up honeydews, crenshaws and cantaloupes right from the truck.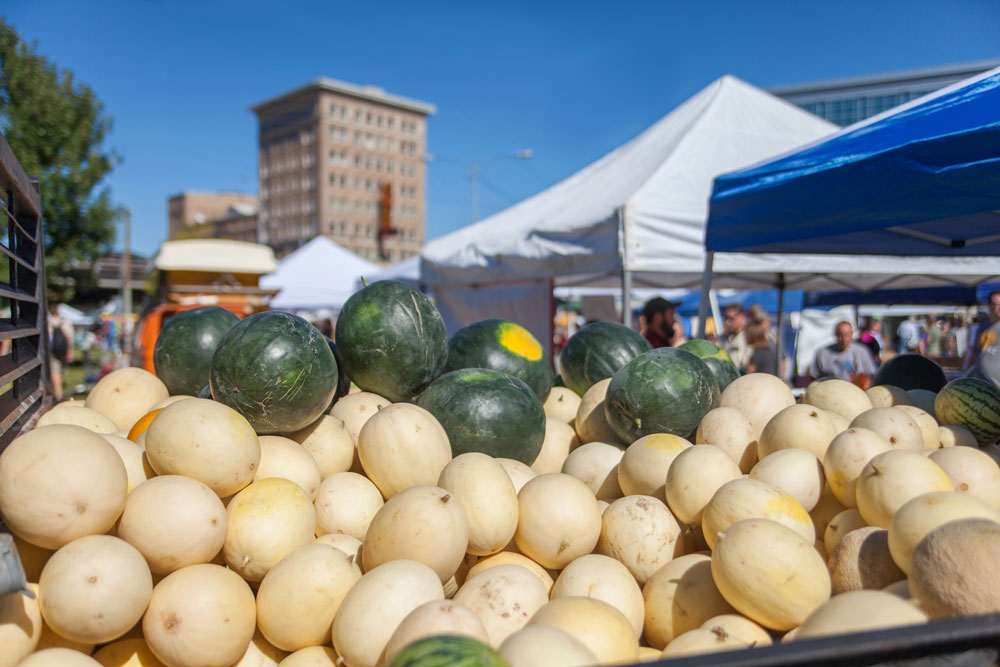 GLACIER COUNTRY 2019 FARMERS MARKETS:
Tuesdays: Darby, Missoula, Whitefish
Wednesdays: Bigfork, Arlee, Cut Bank, Trout Creek
Thursdays: Alberton, Columbia Falls, Libby, Eureka (second Thursday of the month)
Fridays: Plains, Polson, West Glacier
Saturdays: Troy, Florence, Hamilton, Kalispell, Missoula, Noxon, Stevensville, Superior
Sundays: Florence, Seeley Lake
July 15, 2019
Related: Alberton, Arlee, Bigfork, Columbia Falls, Cut Bank, Darby, Dixon, Eureka, Events, Family Fun, Farmers Market, Flathead Corridor, Florence, Food, Hamilton, Kalispell, Libby, Missoula, Noxon, Plains, Polson, Seeley Lake, Stevensville, Summer Fun, Superior, Trout Creek, Troy, West Glacier, Whitefish