A Western Montana summer is what dreams are made of. During the day, recreation options are limitless and community events are in full swing—there is so much to do! A special secret about Glacier Country is the summer sun doesn't set until around 10 p.m. These twilight hours are magical and not to be missed. To make the most of your summer evenings here, we've rounded up the best outdoor nightcaps after a full day of fun.
NO 1. GET ICE CREAM
An evening stroll ending in a scoop (or two) of ice cream is an iconic end to a hot summer day. Two local ice cream shops make ice cream from scratch and have mouthwatering flavors, like Flathead Cherry Chocolate and Montana's classic flavor, huckleberry. Find Big Dipper in Missoula on the Hip Strip and Sweet Peaks in downtown Missoula, Whitefish and Kalispell.
NO 2. FLOAT THE RIVER
Still hot? Evenings are a great time to enjoy Western Montana's sparkling rivers, lakes and streams. Clark Fork Yacht Club in Missoula will provide you with a retro pink tube and a shuttle to the river (you'll float right back to your car in town). Or, drink local craft beer while taking a guided raft trip down the river with River City Brews, also in Missoula. No matter where you are in Glacier Country, it's easy to rent a stand-up paddleboard and find a lazy stretch of river to cool off in. Always play it safe by wearing a PFD (personal flotation device), know water conditions before you go, and never go in the water intoxicated.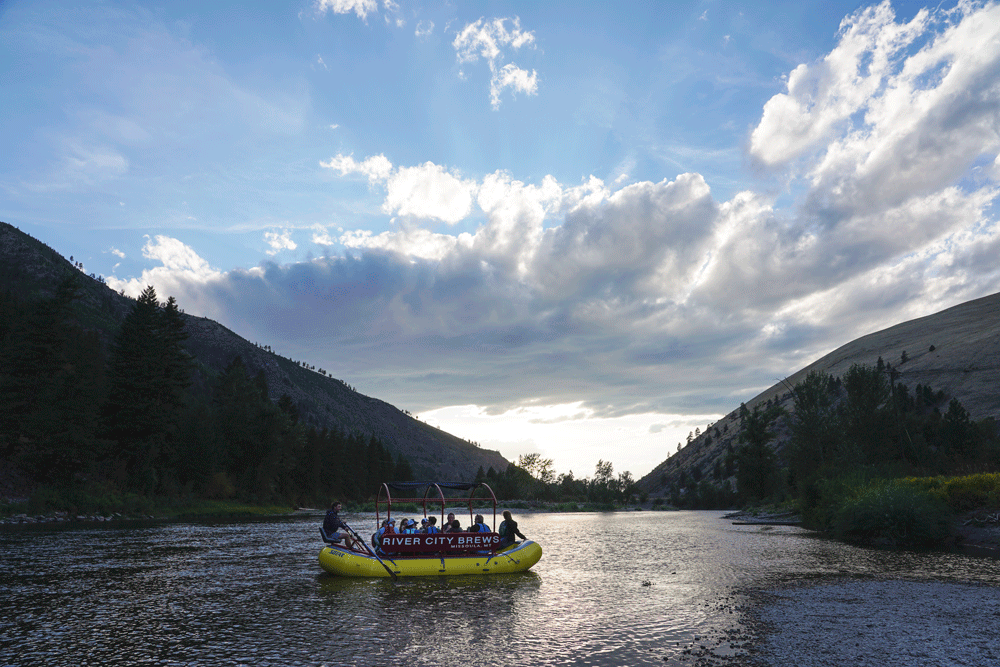 NO 3. GO BIKING
Evening rides are best for exploring our charming small towns and stopping at local shops and breweries, or getting ice cream along the way. Breathe in the fresh mountain air while pedaling around. Biking trails are diverse and numerous, so there's something for every skill level and a variety of bike rentals throughout the region.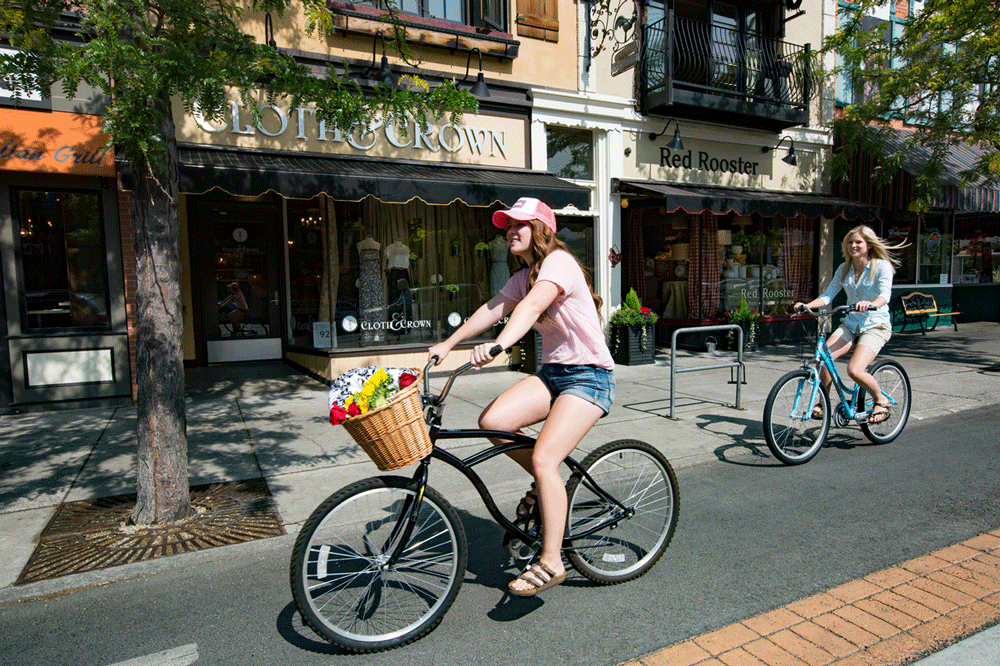 NO 4. FIND AN OUTDOOR EVENT
Summer and outdoor events go hand in hand. Unique experiences await, and you won't want to miss ending your day with one of the many options in Glacier Country. Listen to a concert on the banks of the Clark Fork River or Blackfoot River, hit one of our small-town rodeos or check out one of our local fairs—these events are local favorites and will hold a special place in your memories, too.
NO 5. CATCH A SUNSET, THEN STARGAZE
Our big blue skies give way to the most spectacular orange, pink and purple sunsets. Once the sun dips below the horizon, the stars start to appear by the millions. It's not hard to spot the Milky Way, maybe see a shooting star or two and, on occasion, catch the northern lights. There's no wrong place to stargaze, but here is a list of observatories in the region and tips and tricks for stargazing.
Please note: We ask that all our visitors and residents Recreate Responsibly by being mindful of the following: know before you go; plan ahead; play it safe; leave no trace; tread lightly; and help build an inclusive outdoors.
July 17, 2023
Related: Biking, Concerts/Music Festivals, Events, Family Fun, Kalispell, Missoula, Montana, Outdoor Fun, Stand-Up Paddleboarding, Summer Fun, Vacation, Water Fun, Whitefish