The crisp autumn air, a canopy of fall foliage and the spirited energy of a bustling campus are a few reasons why parents enjoy Family Weekend at the University of Montana in Missoula. From October 27 to 29, 2023, this weekend will offer a perfect blend of bonding, exploration and immersion into Grizzly pride. Whether you're exploring the town of Missoula or cheering for the Grizzlies, this weekend promises memories that will last a lifetime. Here's our guide to making the most of your visit.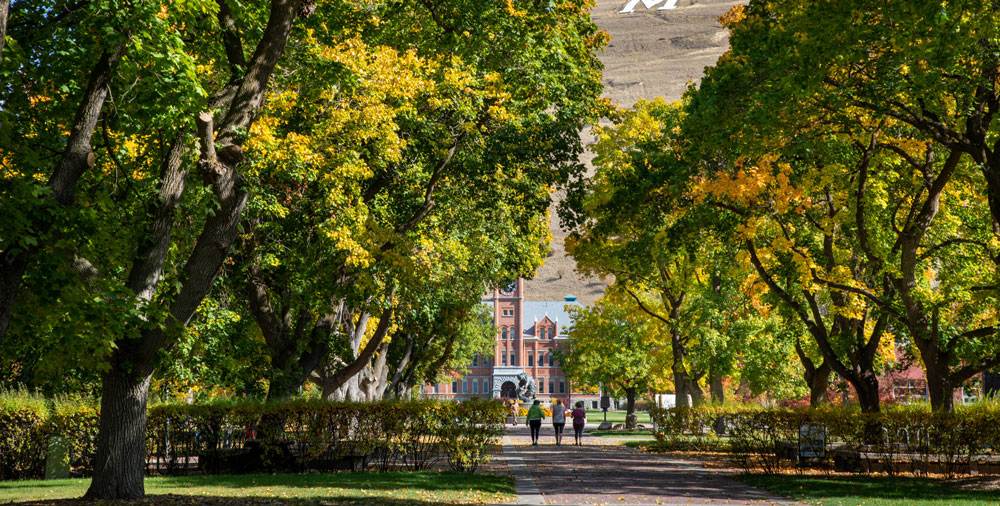 DISCOVER MISSOULA'S CITY TOURS
A city tour is one of the best ways to quickly get a pulse on Missoula. Whether you're an enthusiast keen on tracing historic landmarks or a culinary explorer with an appetite for the finest delicacies, Missoula offers many diverse experiences. Those with a discerning palate should embark on the Taste of Missoula Food Tour where the culinary landscape of Missoula is yours to savor. Walking through the heart of downtown, you'll have the opportunity to try dishes and drinks from four to five local establishments. These tours typically set out at 3 p.m. on Thursdays, Fridays and Saturdays.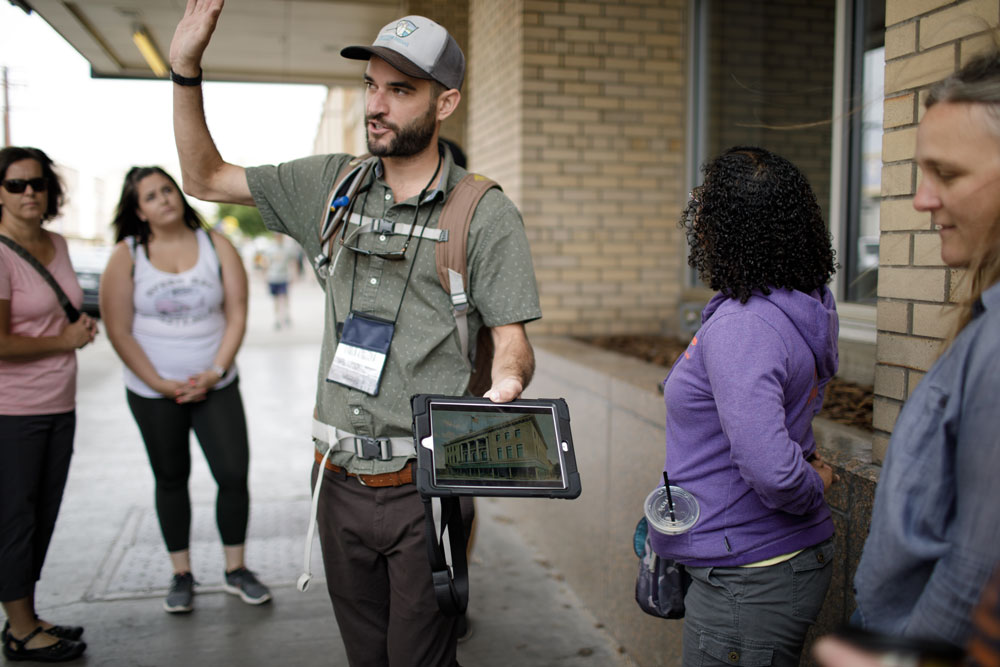 On an Unseen Missoula tour, explore the alleys of history, with guides who share the tales of Missoula's vibrant past. From the stories of the booming railroad industry to the fascinating riverside developments, the city's tales are as diverse as its culinary offerings. And, if your visit aligns with the spookiness of October, the "Screams and Spirits" ghost tour ensures that the tales you hear will resonate long after your journey concludes.
CATCH GRIZ FEVER
Missoula isn't just a city—it's Griz territory. On game days the city transforms, humming with the energy of the maroon and silver. The city population typically swells by over 30% from game-goers, and the air fills with the thud of 24,000 feet resonating to Queen's "We Will Rock You." With every touchdown, the roar of cannons reverberates, and the Grizzly Marching Band's renditions of classics keep spirits soaring.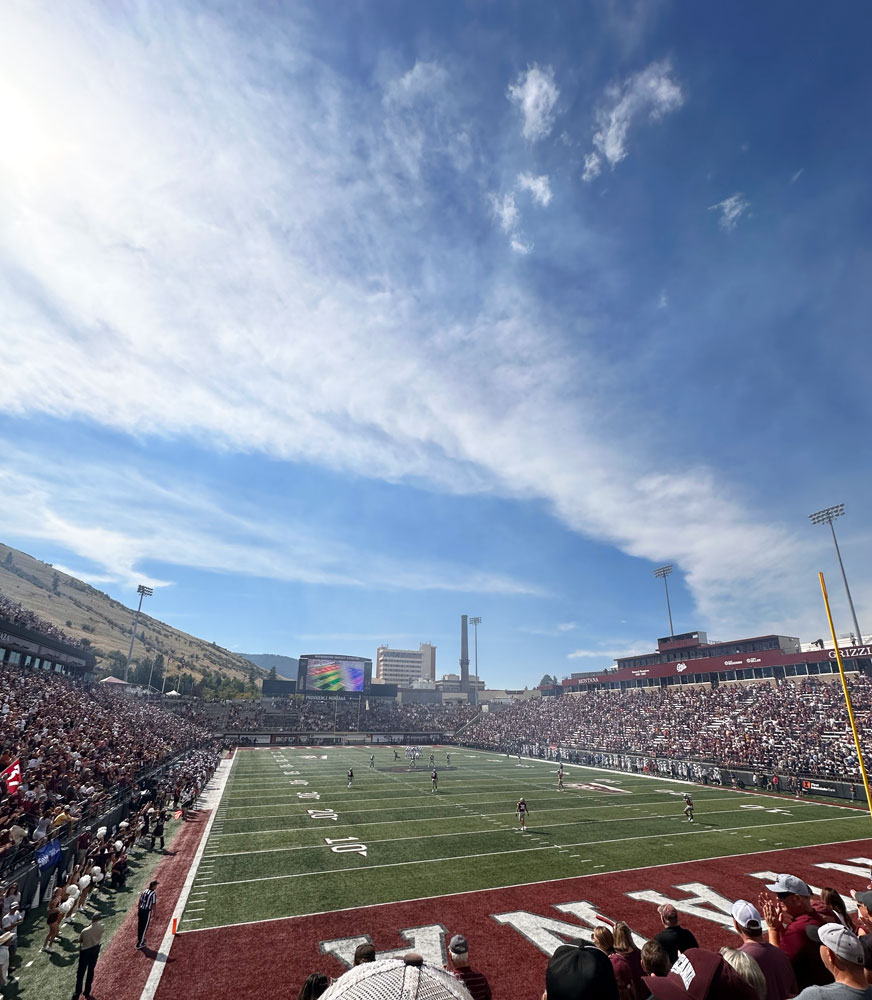 Parents looking to elevate their Griz game experience should consider purchasing the Family Weekend Package from the University of Montana. It includes a pregame brunch to fuel your cheers, entry to the game, an exclusive Griz SWAG bag that will up your Griz gear game, and access to all non-ticketed Family Weekend events.
JOURNEY THROUGH TIME AND ART
Missoula, although known for its outdoor activities, isn't just a haven for nature lovers—it's a treasure trove for culture enthusiasts. At The Historical Museum at Fort Missoula step into a time capsule spanning 32 acres and rich with over 40,000 relics that tell Missoula's history. The Missoula Art Museum offers contemporary masterpieces, and a Contemporary American Indian Art collection. Admission is complimentary—a testament to the city's commitment to fostering art appreciation. For plane enthusiasts, dive deep into mountain-flying history at the Museum of Mountain Flying. On campus, the Montana Museum of Art + Culture, which dates back to 1894, is a treasure trove for art aficionados, boasting nearly 12,000 pieces. Its new location a block from the Griz stadium just opened in September.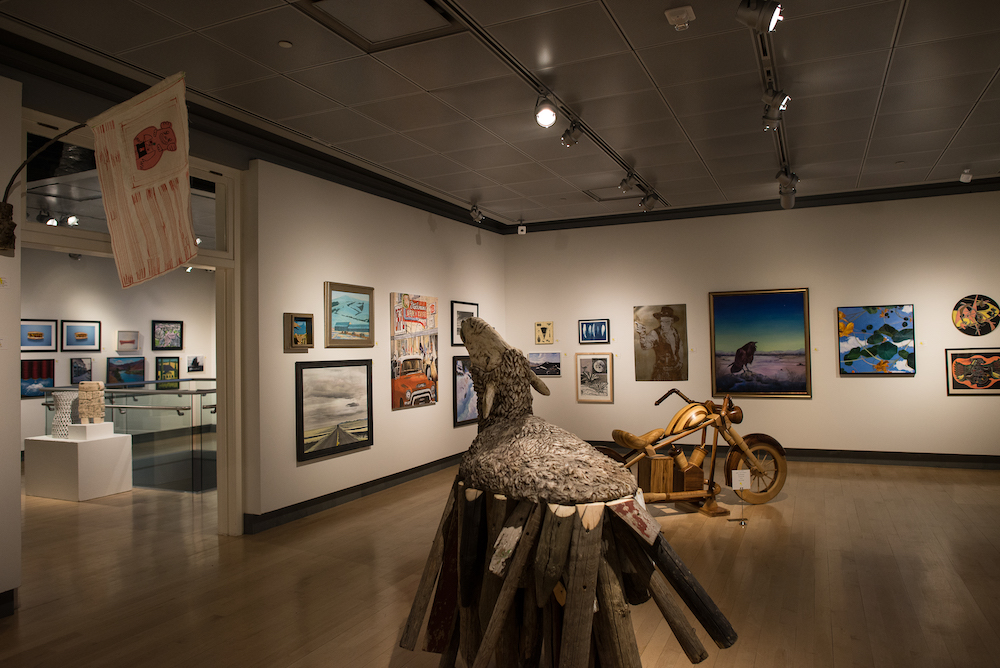 SAVOR EVERY MOMENT
From taking a spin on the iconic Carousel of Missoula, to sampling craft beer at local breweries, every corner of the city has something to offer. Dive into the fun-filled basement retro arcade at Gild Brewing on the Hip Strip or stroll along the riverfront trail as it follows the Clark Fork River through the heart of downtown. Shop downtown at locally owned boutiques, art galleries, bookstores and more. Find the perfect coffee, and don't forget to drop by the award-winning Missoula Public Library. Also make sure to stop for a sweet treat from Sweet Peaks or Big Dipper—a fitting end to a day of exploration.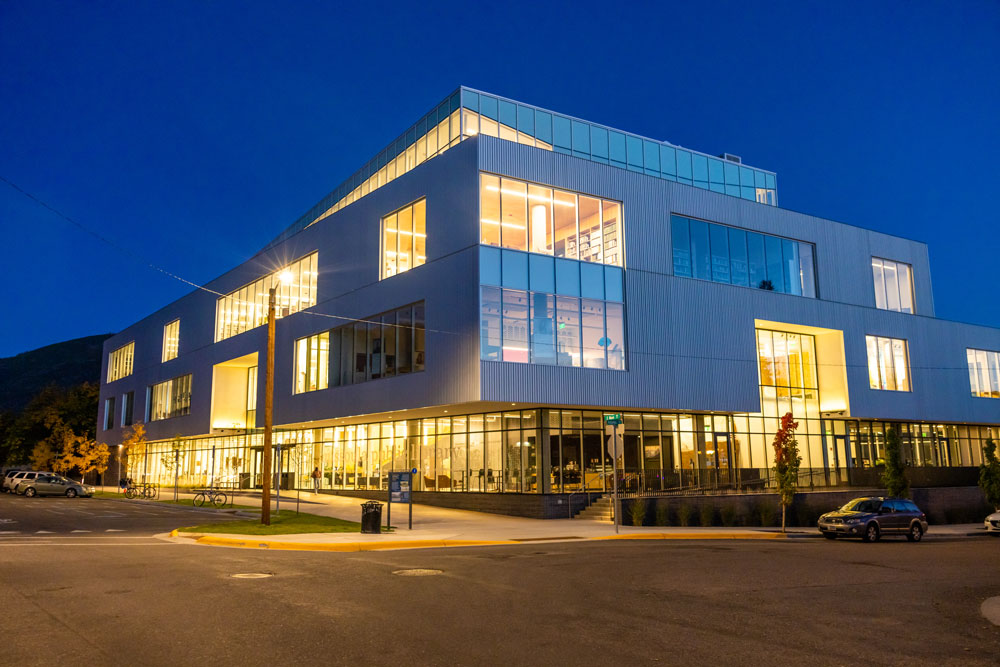 EMBRACE ADVENTURE BEYOND MISSOULA
The charm of Western Montana doesn't end at Missoula's borders. To the south, the scenic Bitterroot Valley beckons, dotted with quaint towns and teeming with wildlife at the Lee Metcalf National Wildlife Refuge. If you visit in October, you are likely to see large flocks of Canadian Geese resting from migration on the ponds.
Fans of the renowned "Yellowstone" TV series may want to visit scene film locations in Western Montana. Shot locations include Missoula and extend south through the Bitterroot Valley to the Old West town of Darby. Take this self-guided tour for a glimpse of the Montana way of life, working ranches, cowboy culture and small-town vibes.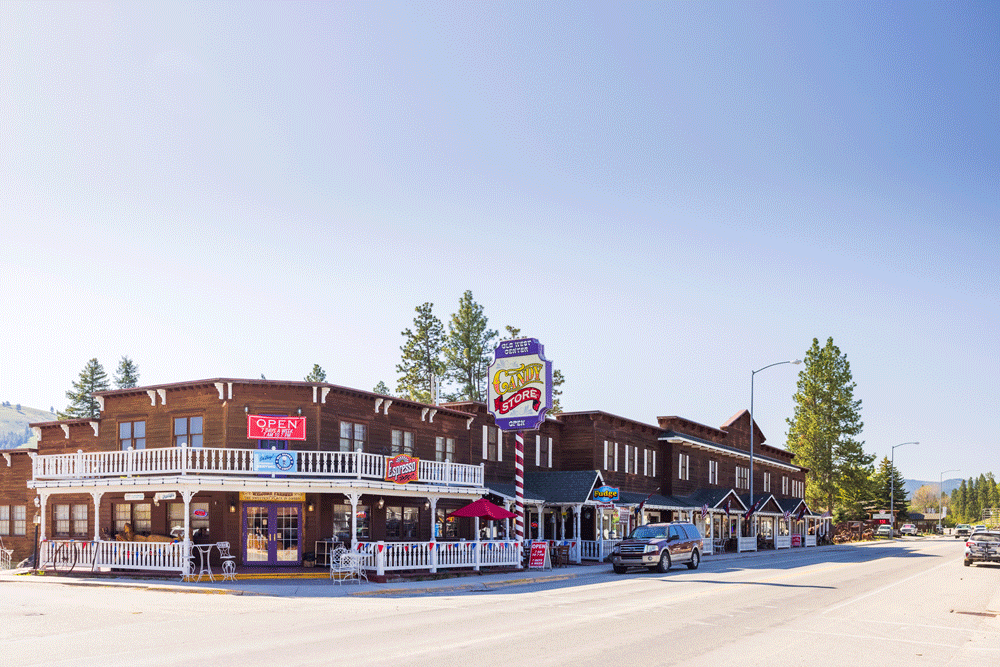 Just north of Missoula, witness thousands of buddhas at the Garden of One Thousand Buddhas in Arlee. Stroll through the Buddhist center, botanical garden and public park where you'll find literally one thousand Buddha sculptures. The location and architecture of the garden were born out of a prophetic vision that Tulku Sang-ngag Rinpoche had as a child in Tibet.
In Moise, witness 350-500 bison at the CSK Bison Range. Take a self-driven tour of the range—Prairie Drive is a short year-round drive, and Red Sleep Mountain Drive travels through the heart of the reserve and is open mid-May to mid-October. For those visiting during the fall rut, the calls of bull elk echo through the valleys.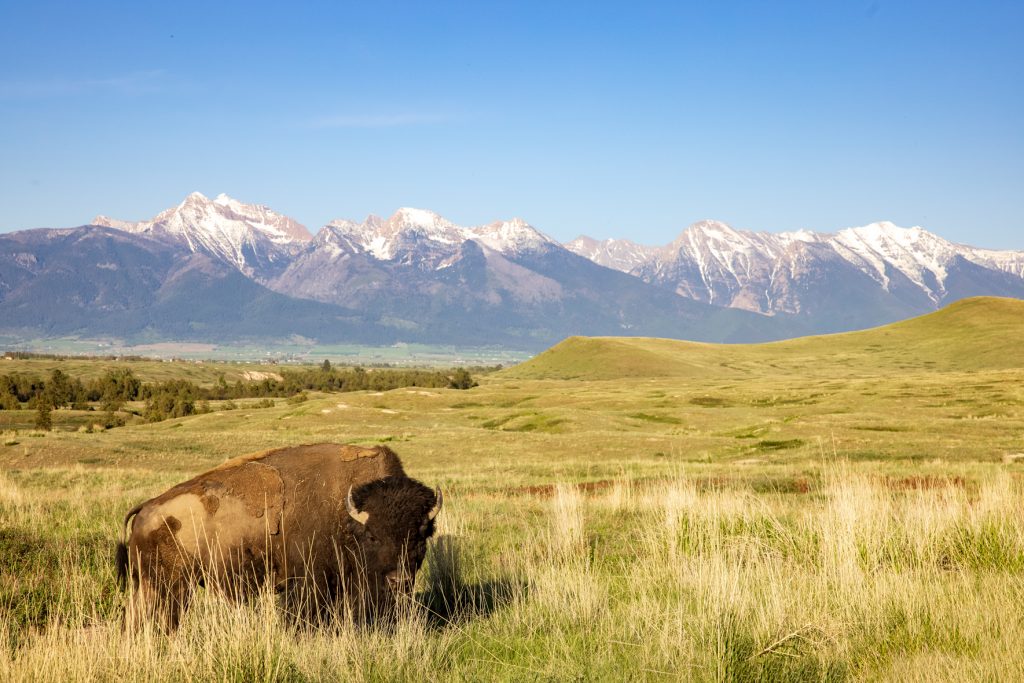 There's a magic to Family Weekend at the University of Montana—a blend of nostalgia, discovery and unparalleled Grizzly spirit. So, as you embark on this adventure with your beloved student, may every moment be etched in your hearts. Welcome to Missoula; let the memories begin!
Please note: We ask that all our visitors and residents Recreate Responsibly by being mindful of the following: practice physical distancing; know before you go; plan ahead; play it safe; leave no trace; tread lightly; and help build an inclusive outdoors.
September 18, 2023
Related: American Indian, Arlee, Arts and Culture, Bison Range, Bitterroot Valley, Breweries, Fall Fun, Family Fun, Guided Tours, Missoula, Montana, Museums, Outdoor Fun, Stevensville