Western Montana's cinematic landscapes have set the stage for famous films and TV shows alike. The world-renowned "Yellowstone" TV show has inspired many fans to visit Montana and get a glimpse of the Montana way of life, working ranches, cowboy culture and small-town vibes. For those who have asked for scene film locations to visit on your next trip to Western Montana, we've got you covered. Please be respectful of those who live and work at these establishments as you are fulfilling your Yellowstone obsession—which we totally get.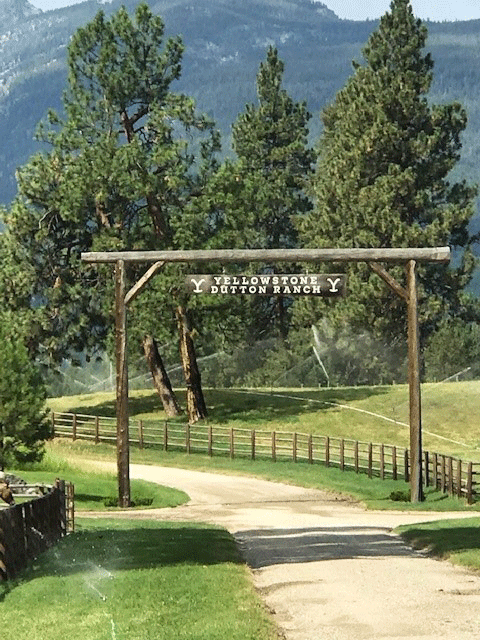 This may surprise you, but most of seasons one through three were filmed in Utah, with the exception of the Dutton ranch, the train station, some scenic shots and a few city scenes. However, starting with season four the primary filming location became Montana. Readers be warned, this blog contains spoilers!
THE TRAIN STATION
In the show, the Duttons, Rip, and other associates dump bodies at the "Train Station" just over the Wyoming border. This location where many dramatic scenes have played out is a highway turnout on U.S. Highway 93 south of Darby in Sula, at Sula Peak Road 5727.
Experience It: Take a mini road trip—this stretch of highway is incredibly beautiful. Don't forget to bring your binoculars and camera, as elk and deer are abundant in this area.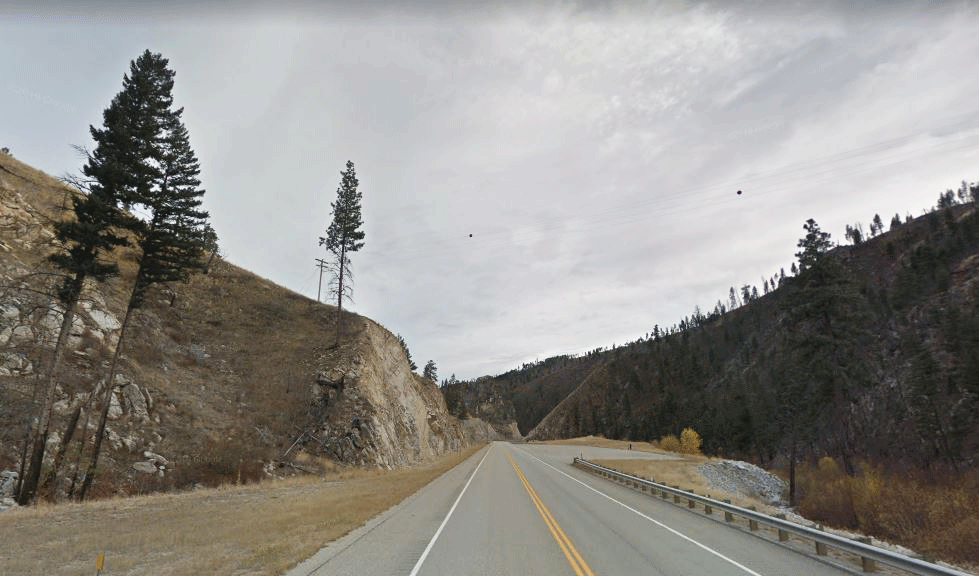 YELLOWSTONE DUTTON RANCH
The home of the Dutton family is often a must-see for fans. However, this is private property, and the ranch is not currently accessible for tours. The Yellowstone Ranch sign and the white barns are visible from the highway, and while pulling off the highway to take pictures is not encouraged, if you must, please watch for cars and do not block the driveway. The Dutton ranch is located on the real Chief Joseph Ranch, a few miles south of Darby on US-93.
Experience It: The Old West town of Darby is a must-stop. Walk the wooden sidewalks that lead to local breweries, fantastic local fare and antiques along with an old-fashioned candy store. Or stop in at Double H Custom Hat Company and get a custom cowboy hat made. Fans of the prequal "1883" will enjoy a visit to the Darby Pioneer Memorial Museum.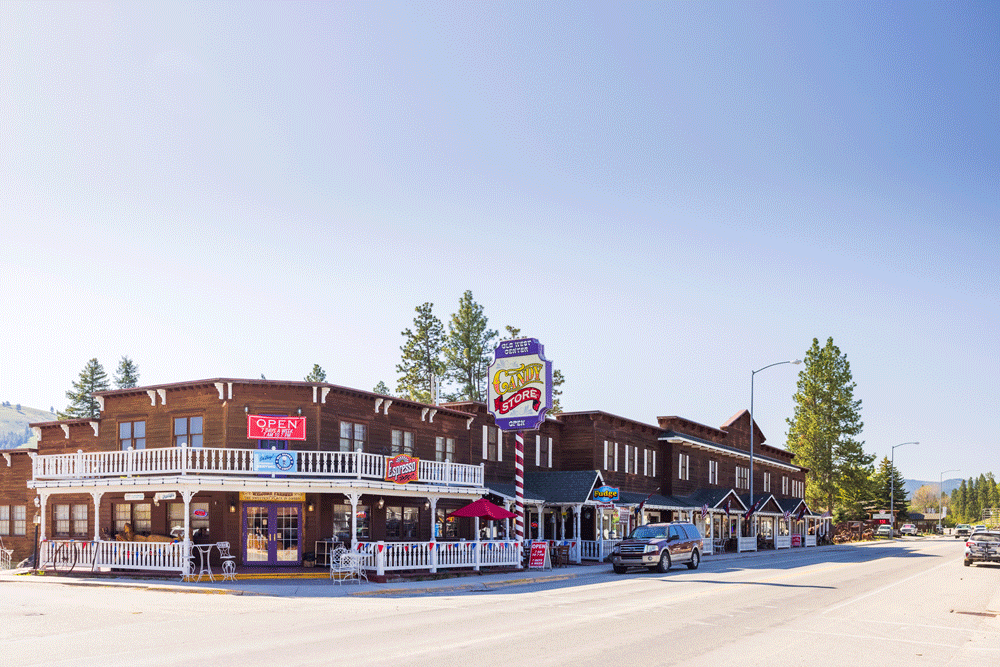 MONTANA LIVESTOCK ASSOCIATION
The Montana Livestock Association, shown when Kaycee Dutton is livestock commissioner, is located in downtown Hamilton, near 163 S. Second Street.
Experience It: Meet the cows, sheep, goats and chickens raised by 4-H kids at the Ravalli County Fair and Rodeo. Watch the Rockin' RC Rodeo and sample the fair food August 31 – September 3, 2022. If your schedule doesn't align with the fair, a stop by the Ravalli County Museum & Historical Society might just make up for it.
GLEN'S CAFE
Glen's Cafe is the location where John Dutton buys a steak dinner for his arch nemesis Garrett (Jamie's real dad). Glen's Cafe is a small log cabin in the heart of Florence, that's been family owned and operated since 1972.
Experience It: Time this visit with breakfast or lunch. They are known for their delicious pie and even have a "Yellowstone" Salisbury steak special, which is what John ordered while there. You can snag a special "Yellowstone" shirt at Glen's, which is also available to be shipped. On your way back to Missoula, make an appointment to tour the Holt Heritage Museum in Lolo. Take time to explore the large collection of cowboy, American Indian and Lewis and Clark memorabilia.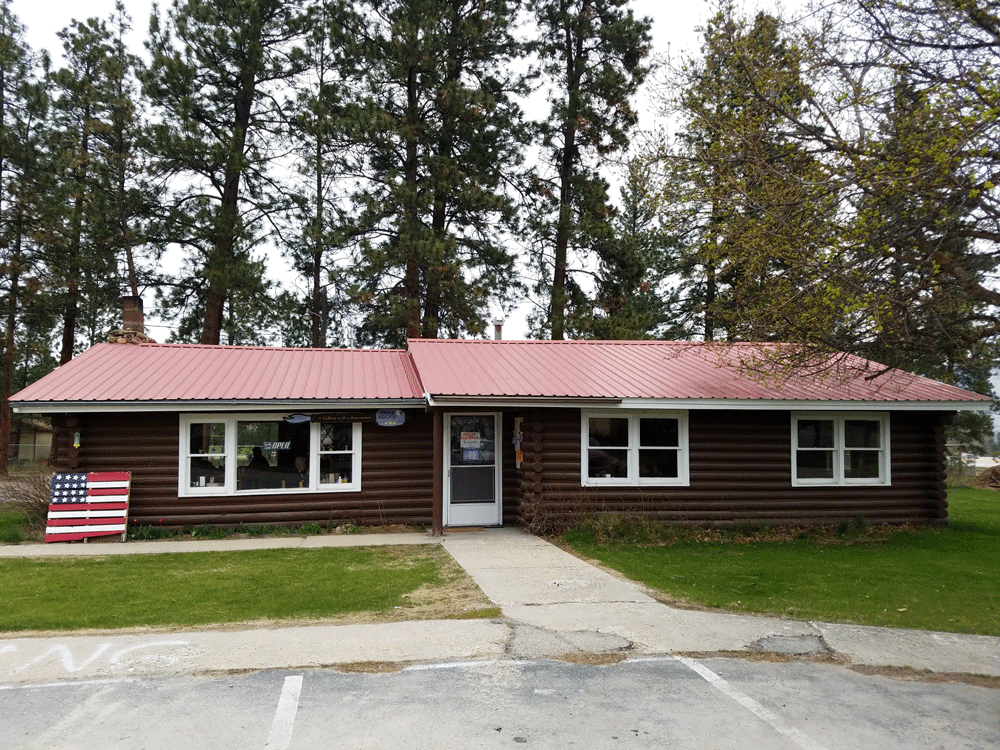 COMMUNITY MEDICAL CENTER
In Missoula, the Community Medical Center is the location of the Bozeman Deaconess Hospital where John Dutton recovers at the beginning of season four after being shot in the season three finale. And a park bench outside of Community Medical Center is where Beth first meets young Carter.
Experience It: Park at Fort Missoula Regional Park, right next to Community Medical Center, and explore the park and museums. This 156-acre park and sports complex includes multiple playgrounds, tennis courts, softball fields, dog parks, walking trails, the Historical Museum at Fort Missoula and the Rocky Mountain Museum of Military History.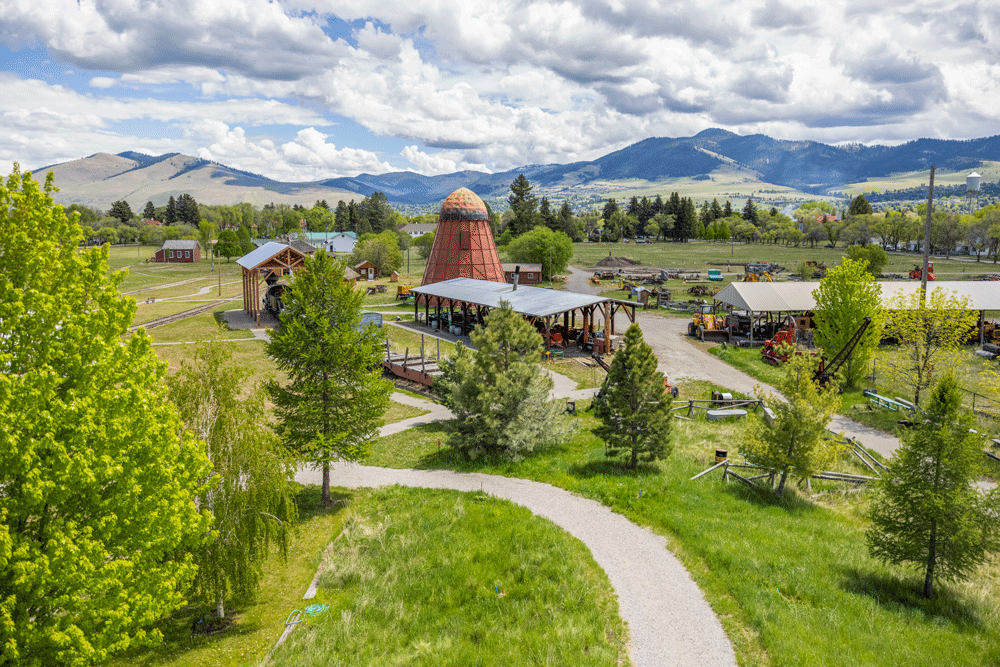 RUBY'S CAFE
Ruby's Cafe in Missoula is the unforgettable shoot-out scene where Rip pulls the bad guy through the window, but not in time to save Sheriff Donnie Haskell.
Experience It: Ruby's Cafe has served up delicious American fare since 1974. It's popular among old-timers and locals who favor their classic burgers and fries.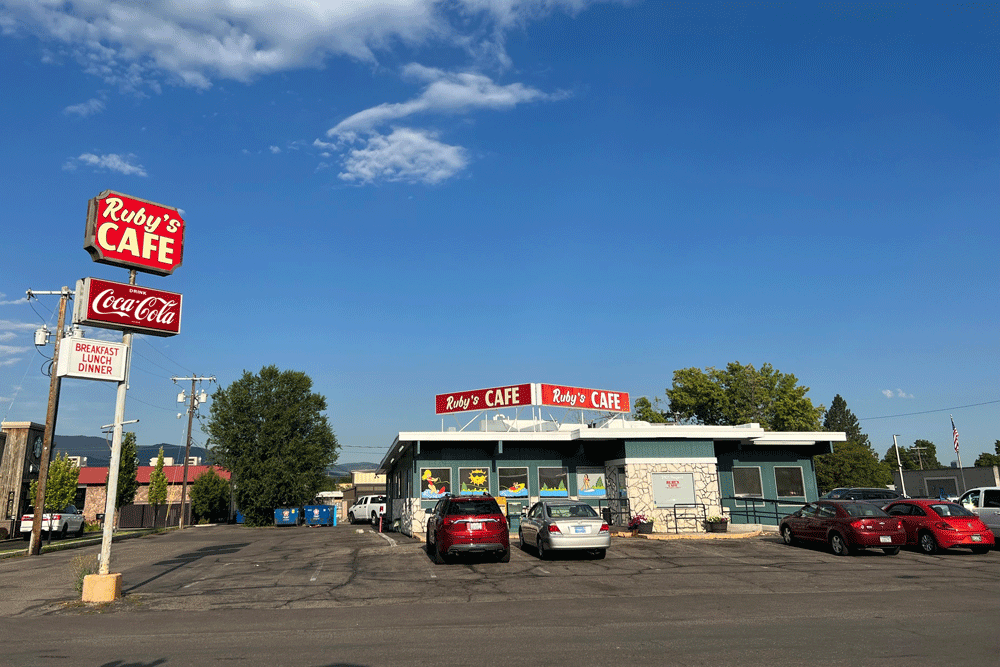 MISSOULA RAILROAD AND WOODY STREET
The intersection of Railroad and Woody streets in downtown Missoula is the outside of the Livestock Association's "Livingston" Field Office. Scenes from season four include an anti-ranching protest organized by Summer that ends in aggression against Kayce Dutton, and Summer's arrest.
Experience It: On Saturdays starting in May this area is home to the Missoula Farmers Market, which was recently ranked number four on USA Today's 10 Best Farmers Markets list.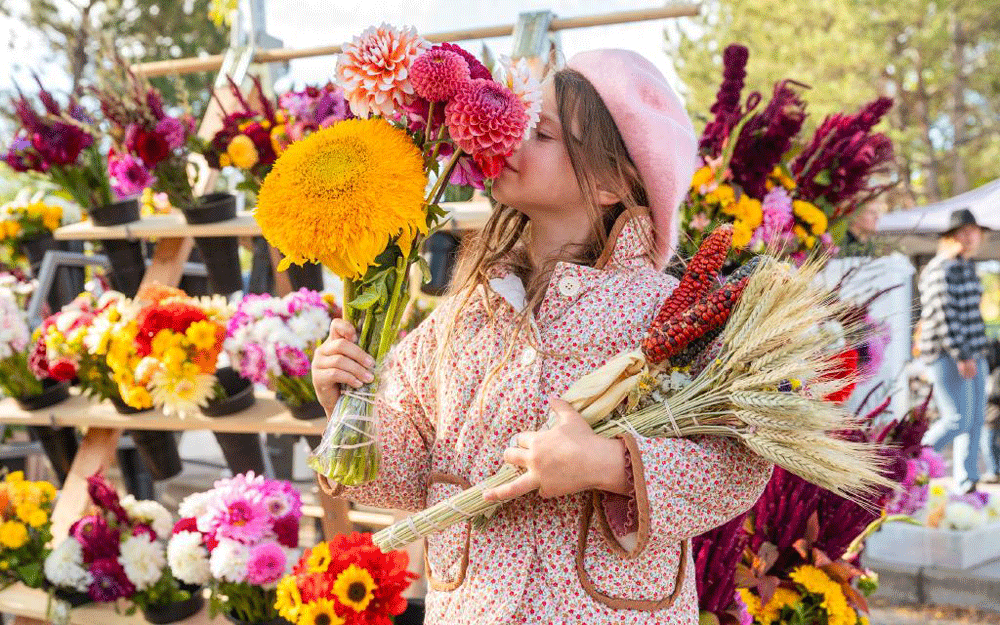 MISSOULA COUNTY COURTHOUSE
The trial of Summer is held in the Missoula County Courthouse in downtown Missoula. Across the street from the courthouse is the Garlington Building, which was home to Jamie's Attorney General office and Beth's Market Equities office.
Experience It: Take a self-guided tour of the Missoula County Courthouse, during open business hours. The building was constructed between 1908 and 1910 and the architecture is beautiful. Inside, you'll find eight murals by Edgar Samuel Paxson that depict early Montana history.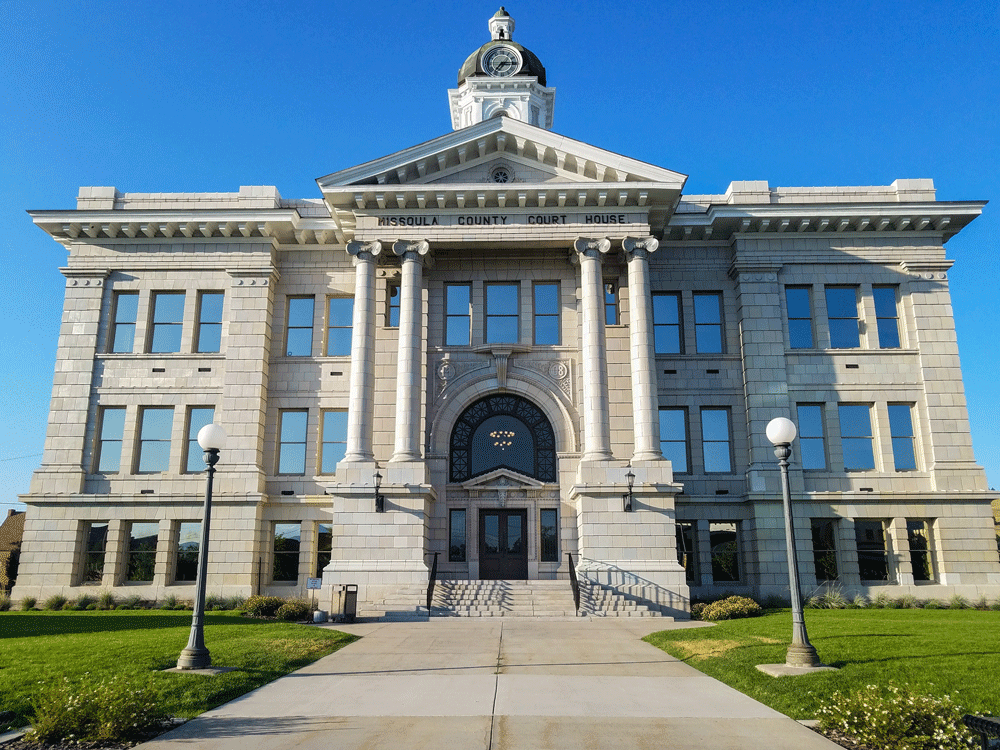 Please note: We ask that all our visitors and residents Recreate Responsibly by being mindful of the following: practice physical distancing; know before you go; plan ahead; play it safe; leave no trace; tread lightly; and build an inclusive outdoors.
August 22, 2022
Related: About, Darby, Farmers Market, Film, Florence, Hamilton, Lolo, Missoula, Montana, Museums, Performing Arts, Rodeos, Sula