Travel matters. It matters to the traveler, and it matters to the destinations and communities where adventure seekers are spending their hard-earned vacation resources. National Travel and Tourism Week is May 5 – 11, 2019, and in Glacier Country we're celebrating the fact that we've got endless once-in-a-lifetime experiences to offer, and so many travelers helping our small towns thrive. We're grateful for this amazing place we call home, and we're extending a hearty helping of warm western gratitude to all of our visitors. How can you celebrate? Come visit again. You'll be glad you did.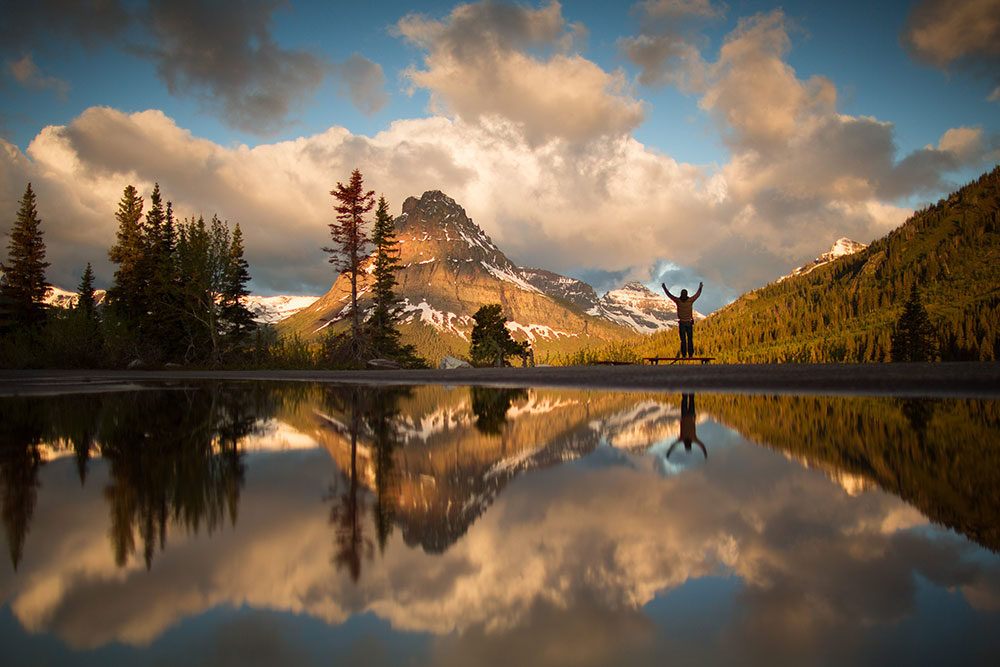 GLACIER NATIONAL PARK
Offering world-class adventures all year long, the Crown of the Continent beckons. One million acres of glacial-carved terrain provides jaw-dropping views from every angle with infinite ways to explore towering snowcapped peaks, cascading waterfalls, aquamarine lakes, alpine forests and the famous Going-to-the-Sun Road—one of the most scenic drives in the country. Added bonus: Western Montana's sheer beauty and adventure doesn't end in Glacier National Park. There's much more to explore beyond the park, too.
CHARMING SMALL-TOWNS + SCENIC TRAVEL CORRIDORS
In Western Montana, every route is scenic. Our 75+ charming communities are connected by wide-open highways lined with mesmerizing beauty. Discover our scenic byways, travel corridors and backroads of discovery, all surrounded by world-class recreation opportunities. Take a scenic drive and explore our charming small towns along the way. From walkable downtowns with breweries, distilleries, farmers markets, live music, and arts and culture, to rich history, quaint Old-West charm and easy access to the great outdoors, come live it up like a local.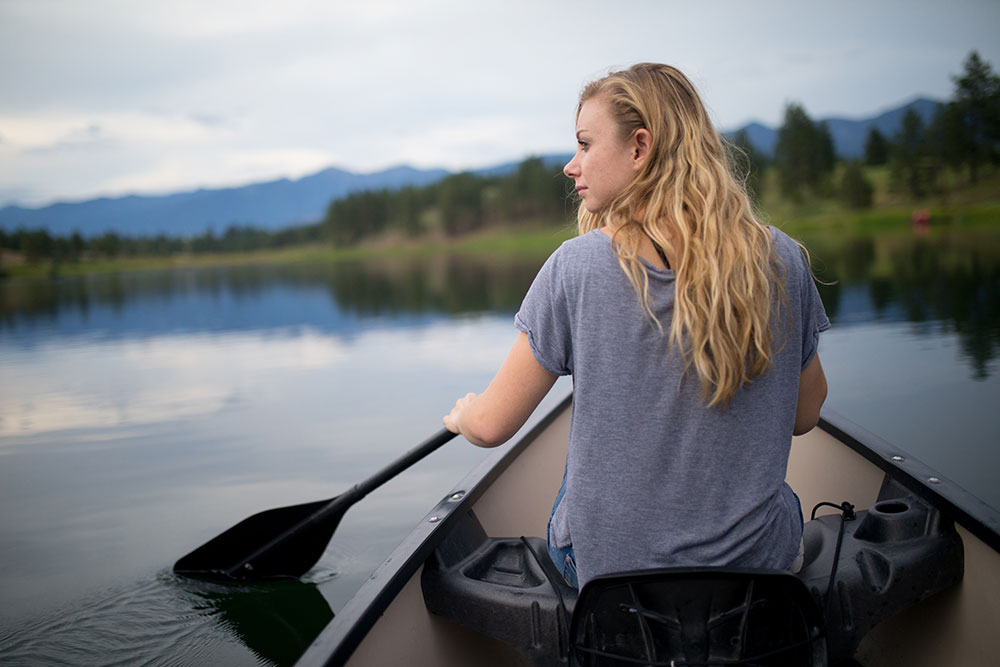 RIVERS + LAKES
Not only is Western Montana home to the largest freshwater lake west of the Mississippi—Flathead Lake—but countless glistening waters grace our landscape. At Flathead Lake enjoy swimming, water skiing, sailing, fishing and so much more. Throughout the region you'll find places to fly-fish blue-ribbon trout streams, raft, kayak, or stand-up paddleboard one of many rivers, or hike to one of hundreds of hidden alpine lakes. There's no shortage of ways to play.
ACCESSIBILITY/DIRECT FLIGHTS
Western Montana, to some of you, may seem like a faraway place. It may not even be on your radar as an extraordinary vacation destination. But it's just that—and getting here has never been so easy. With two major airports—Missoula (MSO) and Glacier Park (FCA)—offering year-round direct flights on six major airlines from multiple metropolitan areas, you'd be surprised how soon you can make the switch to Mountain Time.
YOU WORK HARD FOR YOUR VACATION DAYS
Travel has been shown to increase physical and emotional well-being. It's educational, eye-opening, soul restoring and downright fun. The change of scenery, the change of pace—they're necessary. And the thing about traveling in Western Montana's Glacier Country is that it's easy to unplug, unwind and embark on the unforgettable among wide-open spaces, fresh mountain air and western hospitality. Do yourself a favor and get away to Glacier Country. You've earned it.
May 6, 2019
Related: Direct Flights, Flathead Lake, Getting Around, Glacier National Park, Road Trips, Vacation, Water Fun