During the everchanging seasons in Western Montana outdoor adventures abound. Weekends are filled with epic lake days, Nordic excursions, biking and more. After all this recreating, you may need a rest. We get it—some days are meant for cozy clothes and relaxing with friends and family. Here are the top 10 brunch spots we're digging in Glacier Country, for days when the only reason to get off the couch is to find food.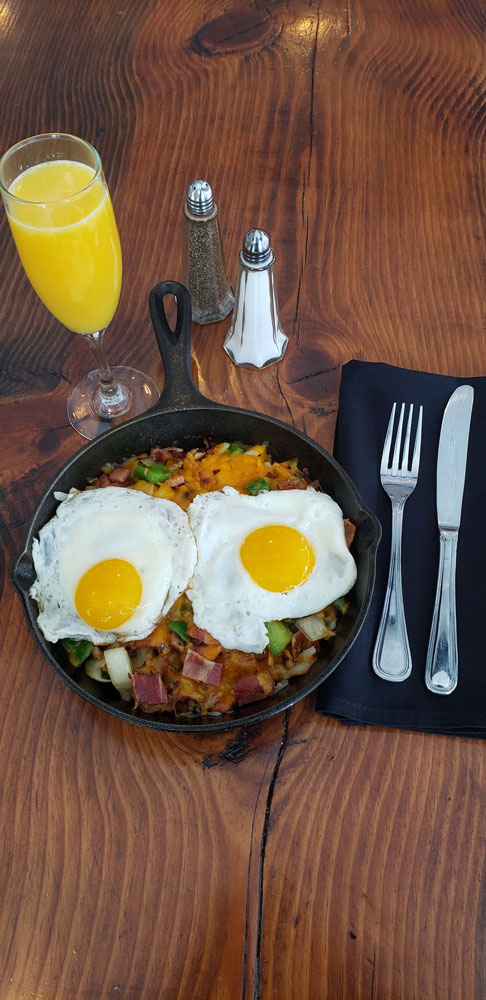 THE TROUGH
Make Missoula a priority when planning your trip to Glacier Country—the food scene is one you won't want to miss. One of our favorite undiscovered brunch spots is The Trough. In the more rural part of town, this spot used to be a working dairy, hence the name of the adjacent market—The Olde Dairy. This newer restaurant has taken Missoula by storm, the food is worth bragging about and the experience is authentically Montana. Get a breakfast sandwich your way or try the Farmer's Skillet.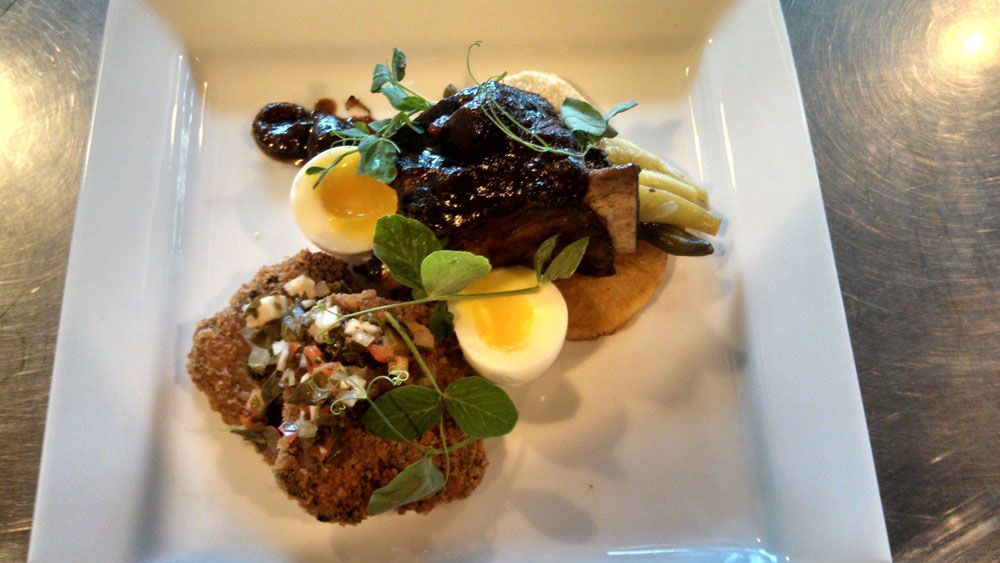 BURNS ST. BISTRO
Creative recipes with mouthwatering dishes resulted in a following of "Bistronauts" for Burns St. Bistro. Not surprisingly, in 2017 locals voted it Best Brunch in Missoula. Themed brunches take the spotlight Saturday and Sunday—like the Star Trek Brunch or the Cheese Brunch. Monday – Friday grab breakfast, lunch or dinner; the everchanging menu makes this eatery one we never tire of. It's hard to know what will be on the menu when you go, but we do know it will be delicious.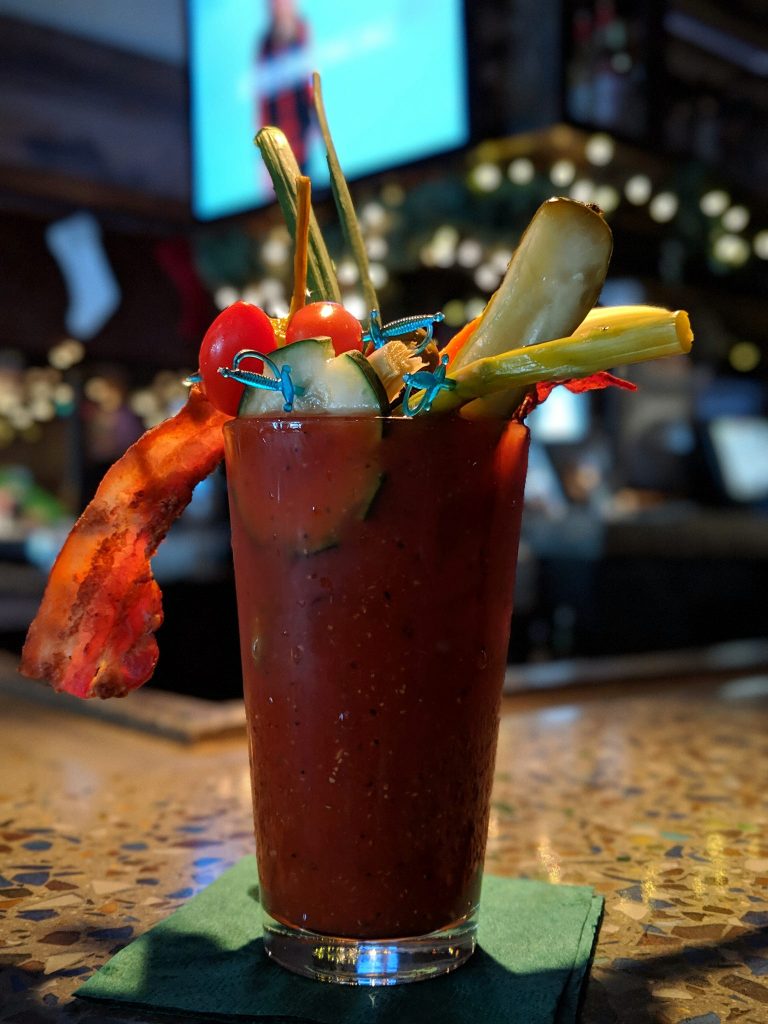 TAMARACK BREWING COMPANY
When in Missoula, another local's favorite is Tamarack Brewing Company. The build-your-own Bloody Mary bar has everything you could dream of putting in your drink—bacon, asparagus, pickles and more. Once you have this staple of a good brunch secured, we recommend trying the chicken and waffles or biscuits and gravy. Open for brunch on weekends.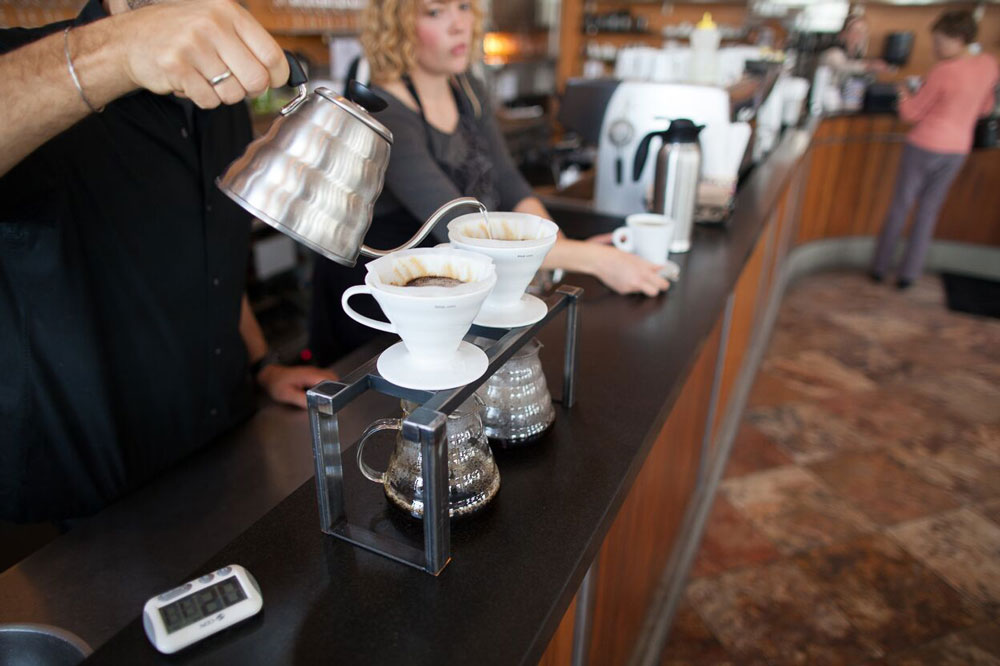 CAFFÈ DOLCE
In the Missoula slant streets area hides a popular neighborhood hot spot, Caffè Dolce. With Italian fresco paintings donning the ceiling, this vibrant restaurant has carefully crafted a brunch menu that will delight your palate. To bring your brunch game to the next level, try their meticulously created pour-over coffee paired with their seasonally changing scramble of the day. Brunch is on Sundays; breakfast, lunch and dinner are available Monday – Saturday.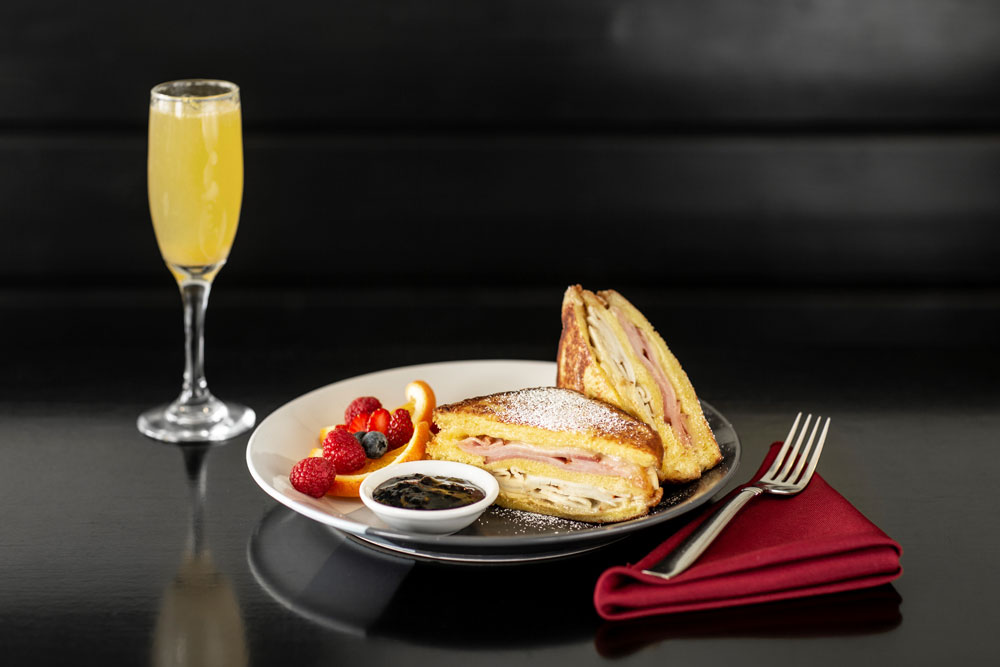 MISSION BISTRO
Mission Bistro in historic Stevensville sits on Main Street immersed in Old West charm. This quaint bistro serves up hearty meals with immense flavors, such as the wild mushroom and bacon scramble or the Monte Cristo sandwich. Open Sundays for brunch.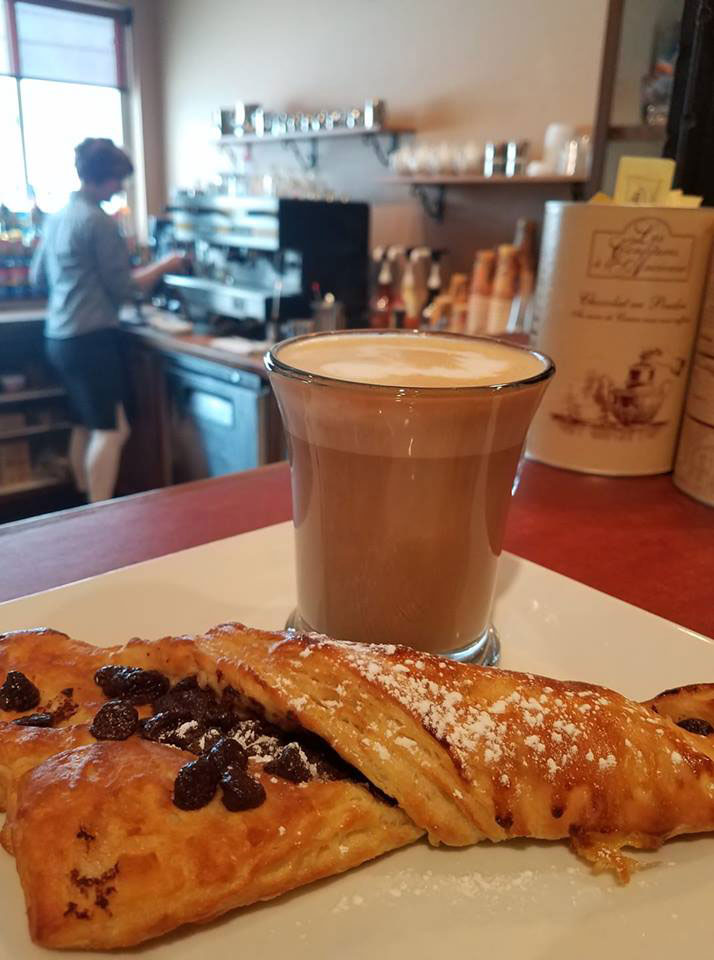 TASTE OF PARIS
Nestled at the base of the Bitterroot Mountains in Hamilton, you'll find Taste of Paris. They're known for fabulous crepes, served with an array of topping options like lemon juice with sugar or poached pears, chocolate sauce and Chantilly cream. Save room for dessert—pastries are made fresh daily. Open Sundays for brunch.
POCKETSTONE CAFE
In the storybook village of Bigfork, Pocketstone Cafe lays on the charm. Homestyle cooking is their specialty, and the omelets hold a special place in our hearts. If the food doesn't make you smile, the menu will; picking out your brunch is an experience in itself. A cinnamon roll the size of your head is a must, and, as the menu reads, "These are really good, really big and really homemade."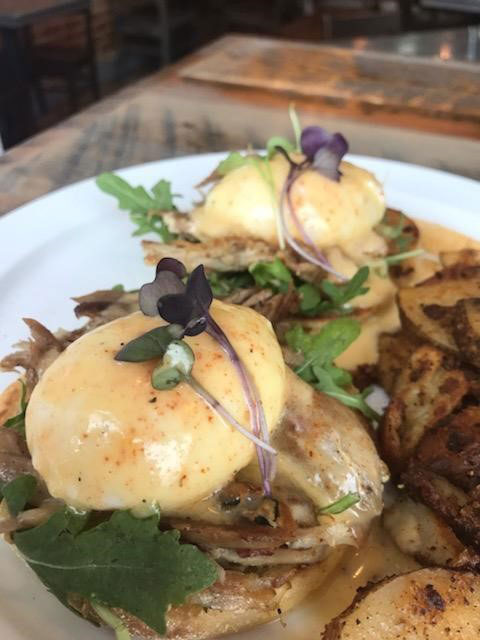 SWIFT CREEK CAFE
If you're venturing to the quintessential mountain town of Whitefish, be sure to stop at Swift Creek Cafe, which is open for breakfast and lunch seven days a week, and brunch on Sundays. The owners, a father and son team, have a passion for food that is evident in their diverse dishes—the Braised Duck Benedict is a favorite of ours.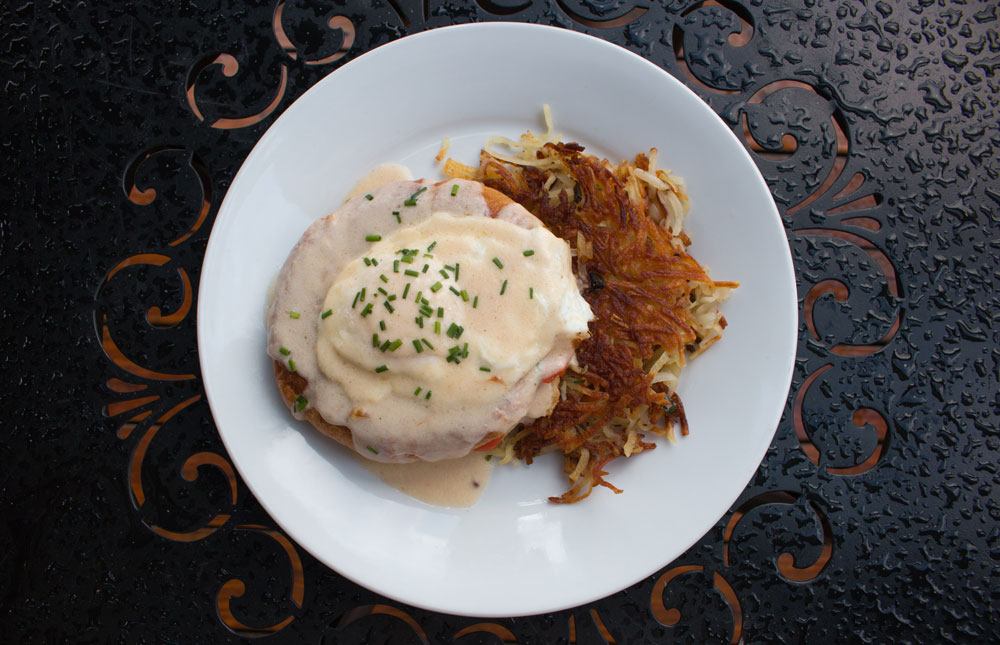 THE BOAT CLUB
The Boat Club at The Lodge at Whitefish Lake is the perfect place to savor exquisite Montana food. Try the Smoked Salmon Croque Madame, a croissant filled with salmon, spinach, avocado and cheese, topped with béchamel and a fried egg; it's amazing. Pair brunch with a signature Apple Cider Mimosa for the complete dining experience. Brunch is served on Saturdays and Sundays.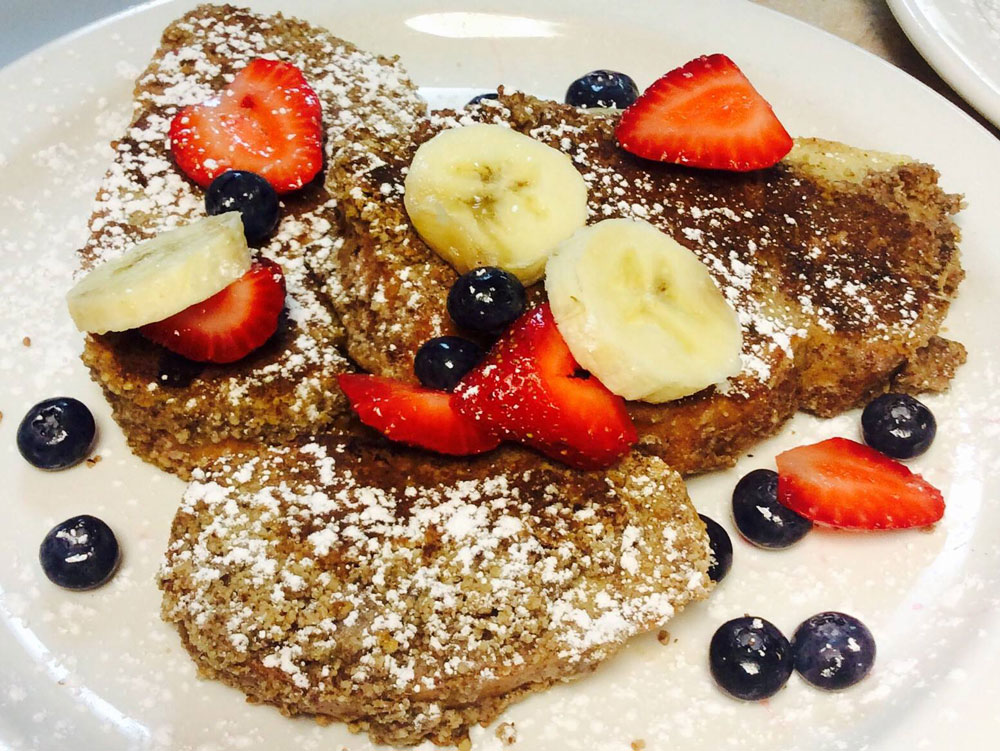 THE KNEAD CAFE
Get your farm-to-table fix at The Knead Cafe in Kalispell. On the menu you'll find classics like eggs Benedict and vegetarian-friendly options such as a veggie frittata. For those looking for a sweeter option, try the pecan-crusted pancakes. Serving up warm western hospitality Monday – Saturday.
March 4, 2019
Related: Bigfork, Bitterroot Valley, Dining, Food, Hamilton, Indoor Fun, Kalispell, Missoula, Montana, Stevensville, Whitefish