Western Montana is good for an unforgettable road trip any time of year. Winter makes for a magical season to explore our scenic travel corridors—hopping from ski town to ski town or discovering hidden gems and unique winter adventures. Whether you're flying in for a downhill ski vacation or cozy ranch retreat, or you're beating cabin fever with a spontaneous road trip, make the most of your getaway by being prepared for winter driving conditions in Montana.
CHECK WEATHER AND ROAD REPORTS
Weather changes quickly around here. Check out the Montana Department of Transportation's Travel Map for up-to-date weather and road conditions. You can also find weather information, travel conditions and alerts on the official Montana state website.
TAKE IT SLOW
Not only does taking things slowly give you more time to enjoy the magical, wintry landscape, but it's the best way to stay safe on Montana's winter roads—especially our mountain passes. Be prepared and cautious, expect ice on bridges and shady spots, don't use cruise control, and always buckle up!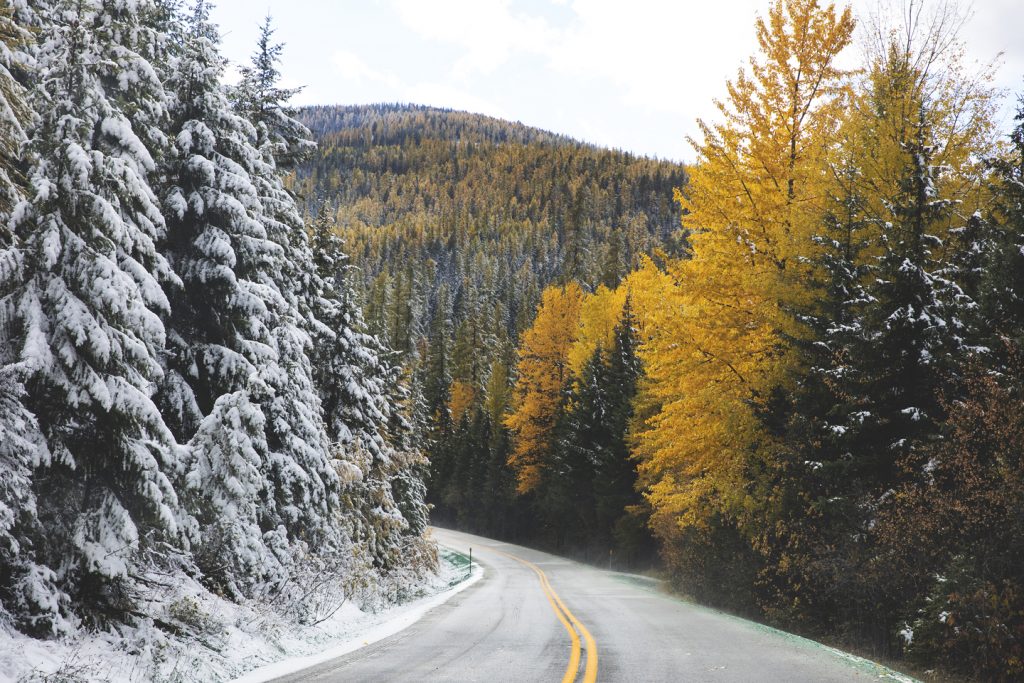 WATCH FOR WILDLIFE
Part of the wonder of Montana is the wildlife that also calls this place home. When driving in Glacier Country be sure to stay alert, as sometimes these animals cross the road, usually around dawn and dusk. Montana Fish, Wildlife & Parks has more information on driving with wildlife in mind.
DESIGNATE A DRIVER
Brewery and distillery tours make for the perfect winter getaway, especially if you want a true taste of our small-town charm. Just make sure you've designated a driver if you'll be partaking in some of the fine spirits and locally crafted brews Glacier Country is famous for. Fun Fact: Montana is No. 2 in the nation for breweries per capita!
OFF-THE-BEATEN-PATH TRAVEL
If you're exploring the road less traveled, play it safe and pack sleeping bags, blankets, extra water, food, and warm clothes, and look ahead for where cell service may be spotty or nonexistent. Also, make sure you have the right kind of vehicle for backcountry roads.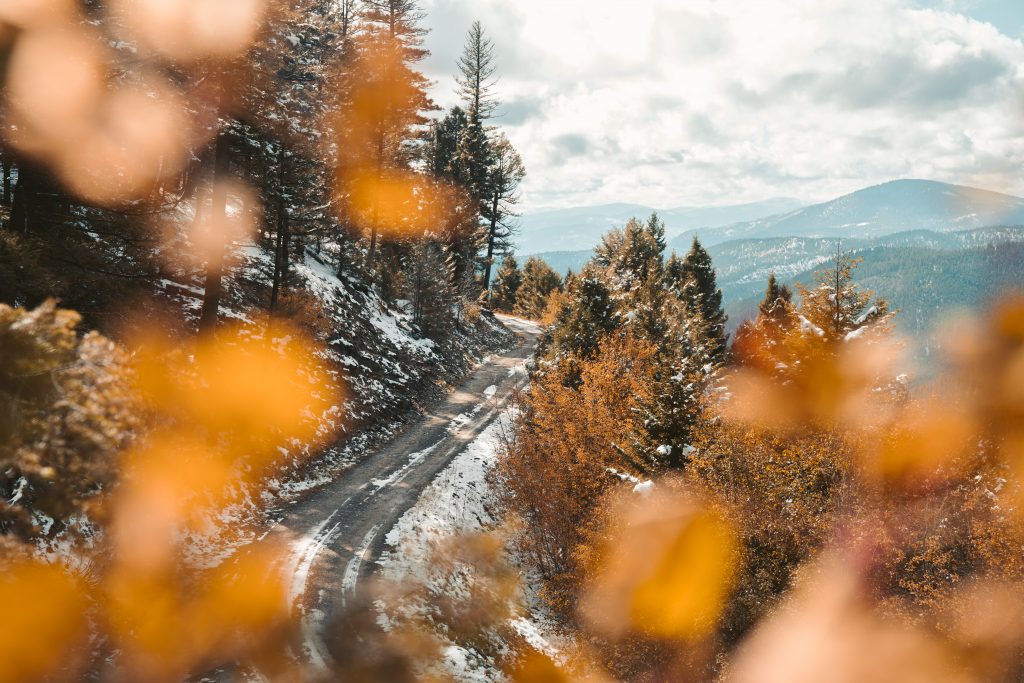 WHAT ARE YOU DRIVING?
Make sure your headlights, taillights and windshield wipers work, you're topped off on coolant and washer fluid, and your tire pressure is normal. If you don't already have an all-wheel or four-wheel drive vehicle (or your car is not equipped with snow tires) you might consider renting one. If you're flying in, you can rent a car or SUV on-site at either of Western Montana's international airports—Missoula or Glacier.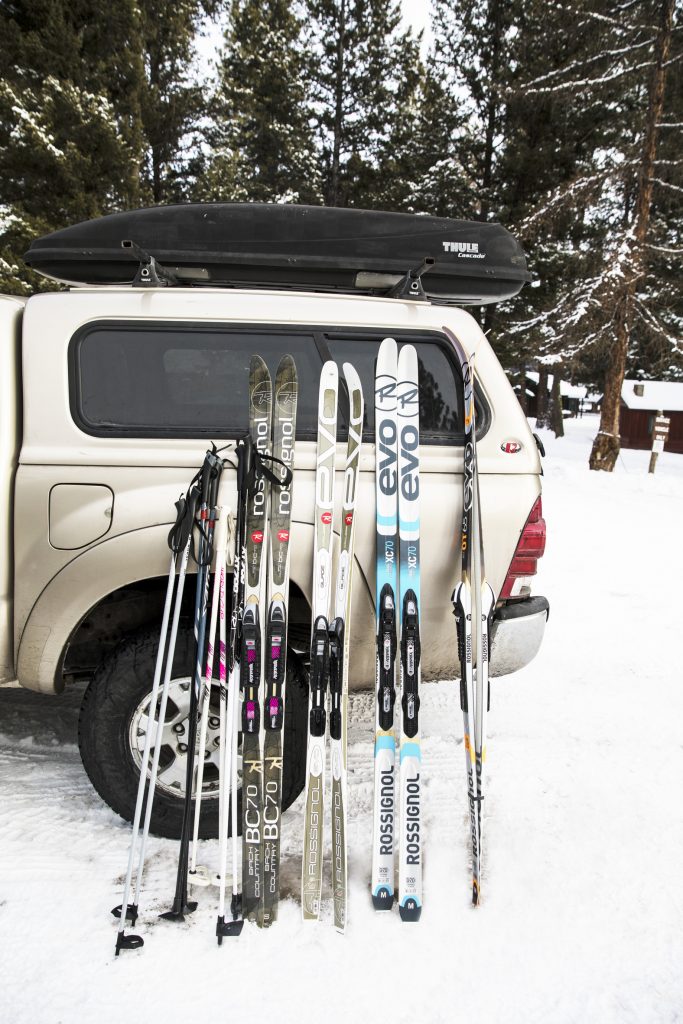 LODGING + AMENITIES: PLAN AHEAD
We offer warm western welcomes year-round here, and our lodging options are some of the coziest around. For overnights, plan your itinerary ahead, and always confirm check-in times. Remember that the sun sets earlier in the winter—even before 5 p.m., depending on the month—so factor that into your drive.
GAS UP WHEN YOU CAN
In some areas of Glacier Country gas stations can be few and far between, so make it a point to gas up when you're able. Plus, some of our travel plazas are not to be missed. For instance, the St. Regis Travel Center—a popular spot for skiers on their way to Lookout Pass—has espresso, a gift shop, great food, huckleberry milkshakes and a live-trout aquarium. Oh, and gas.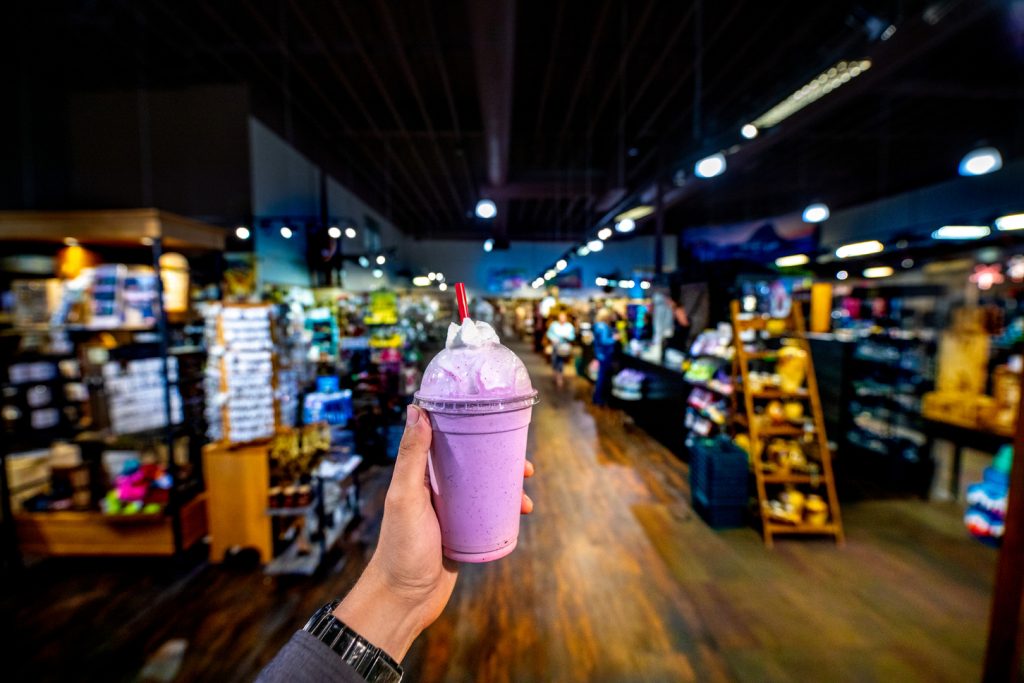 December 23, 2019
Related: Getting Around, Montana, Road Trips, St. Regis, Vacation, Winter Fun