When thinking about Montana, images of wildlife, jaw-dropping landscapes and recreation in pristine mountain wilderness probably come to mind. But in the midst of all of this, Montana is also bustling with a lesser known beautiful thing: breweries. Glacier Country is home to more than 20 brew houses, and we're here to highlight the handful in Montana's Bitterroot Valley. This scenic valley is long (96 miles, to be exact) and is flanked by the Bitterroot Mountains on the west and the Sapphire Mountains on the east. It's also home to the Bitterroot River, charming communities, incredible history, fabulous food and an abundance of year-round outdoor recreation. However, we're here to tell you about the exceptional craft beer coming straight out of "The Root."
Lolo Peak Brewing Company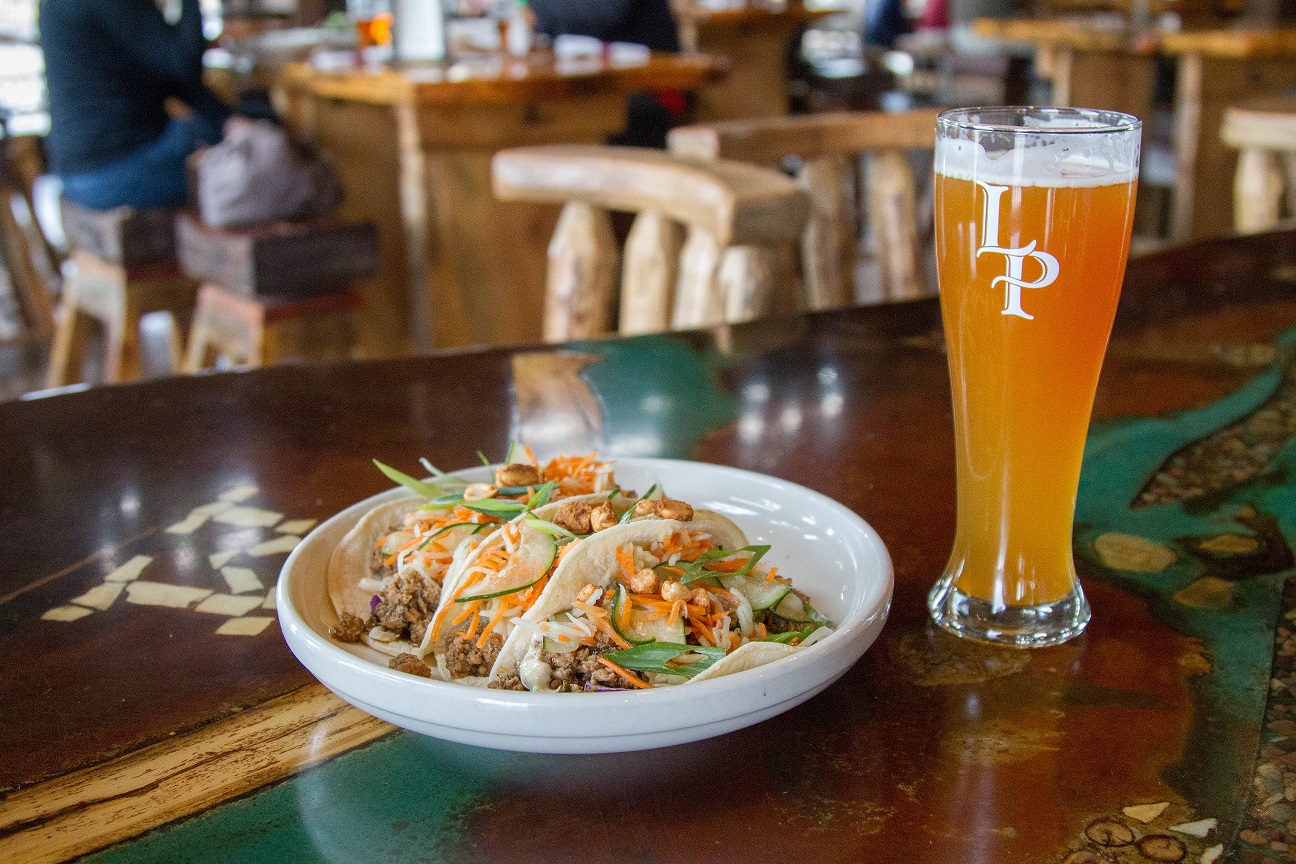 Just 8 miles south of Missoula, Lolo heads up the northern end of the Bitterroot Valley. This small town is something special, and the "brewery on the hill" makes it all the more so. The ultra-cozy, rustic taproom is a welcoming place to try one of 12 tasty beers on tap. Some of our favorite brews at Lolo Peak include BuffaloTrout Golden Ale and the Double Eagle Scotch Ale (so good). Pair one with some of their tasty tacos or onion rings and you'll be glad you brought your appetite.
Blacksmith Brewing Company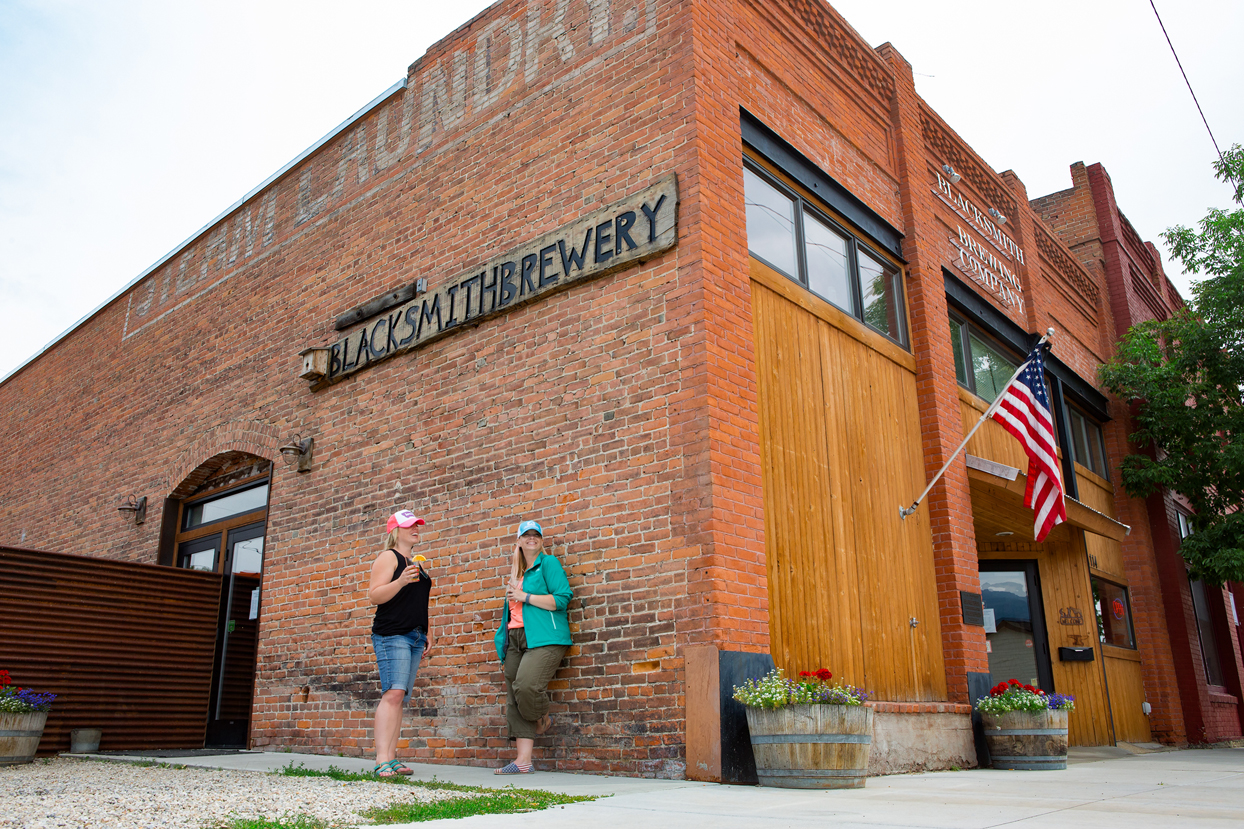 Welcome to historic Stevensville. Home to the cutest downtown, where Old West charm lives alongside amazing eateries and one phenomenal brewery. Serving up some delicious flagship and seasonal beers, Blacksmith is the perfect place to stop and stay awhile. We suggest the Brickhouse Blonde or, if you like IPA, try the Cutthroat…you'll be glad you did!
Wildwood Brewing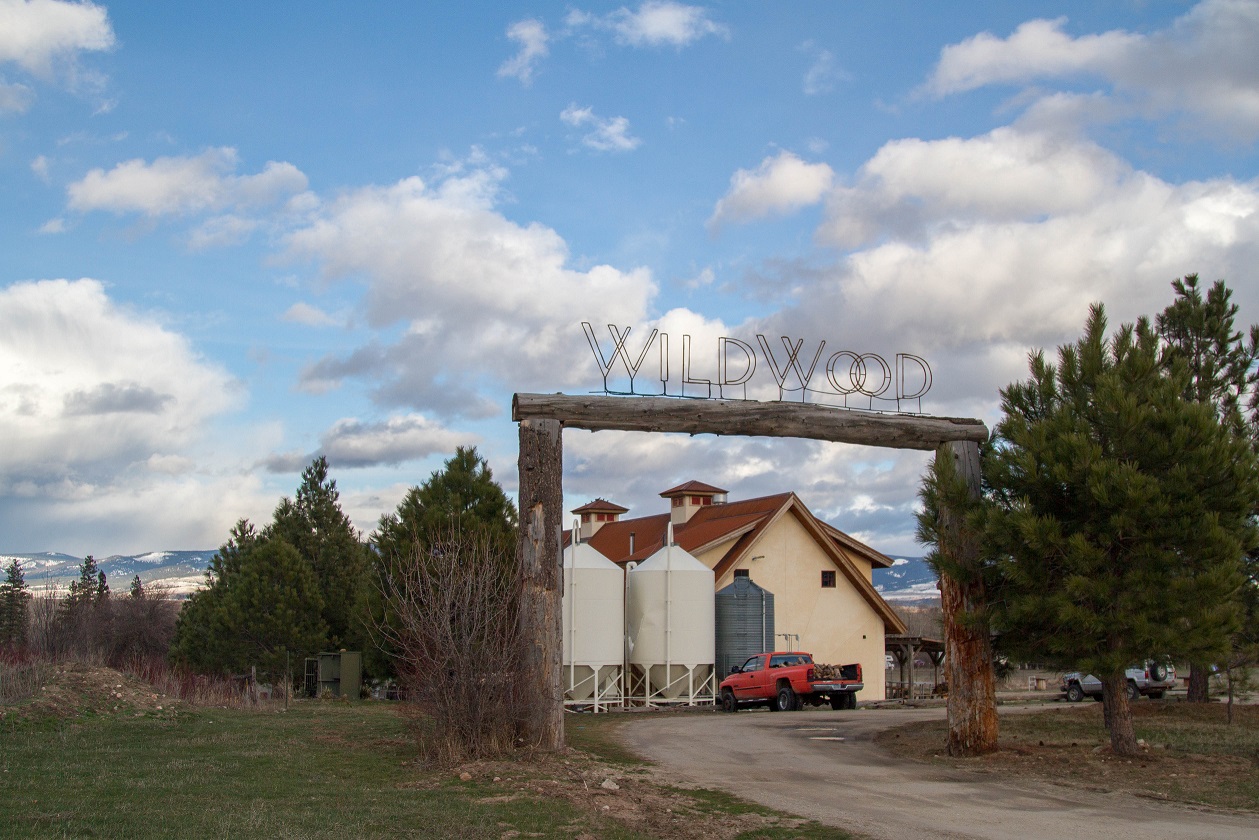 If you're looking for a place to sit by the fire and "listen to a story told by a fine craft beer from Montana," Wildwood is the place. Try their award-winning Organic Spirituous Smoke (seasonal). This four-vessel brew house in Stevensville offers distinguished beer and iconic Montana characters.
Bitter Root Brewing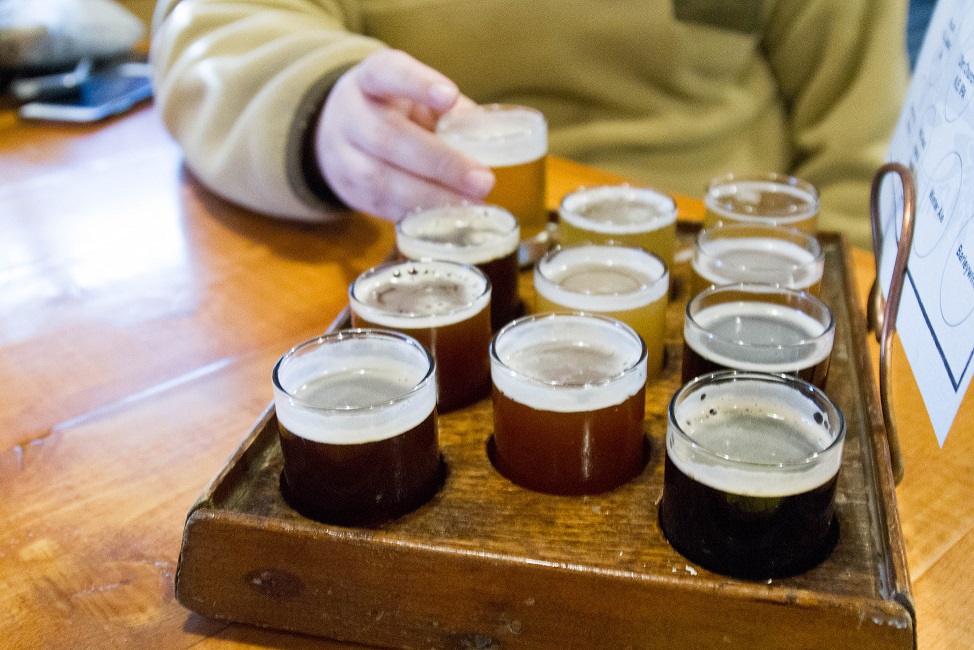 When you're out and about exploring the Bitterroot Valley, this Bitterroot mainstay is a must. The brewery produces more than 40 different styles of beer a year, with 11 on draft at all times. Pair their remarkable beer with their delectable food and you won't be disappointed. (Try the Sriracha cheese curds—you'll thank us.) Brewery Bonus: Musicians play here every Thursday and Saturday evening from 6 – 8 p.m. Grab a Bitter Root IPA and settle in.
Higherground Brewing Company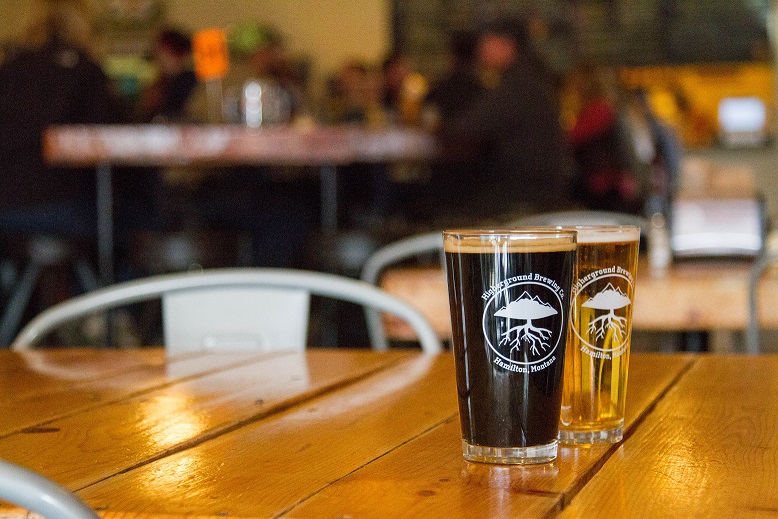 Hamilton is one of the most charming towns in Western Montana, and some pretty incredible beer is made here. You'll also find Higherground serves up some of the tastiest pizza in the region. Higherground sources local ingredients as often as possible, and it pays off—the food and beer are amazing. Some of their delicious house brews include Dry Fly IPA, Clear Water Crystal Ale, Flash Flood Milk Stout (one of our favorites) and Base Camp Irish Red.
Bandit Brewing Company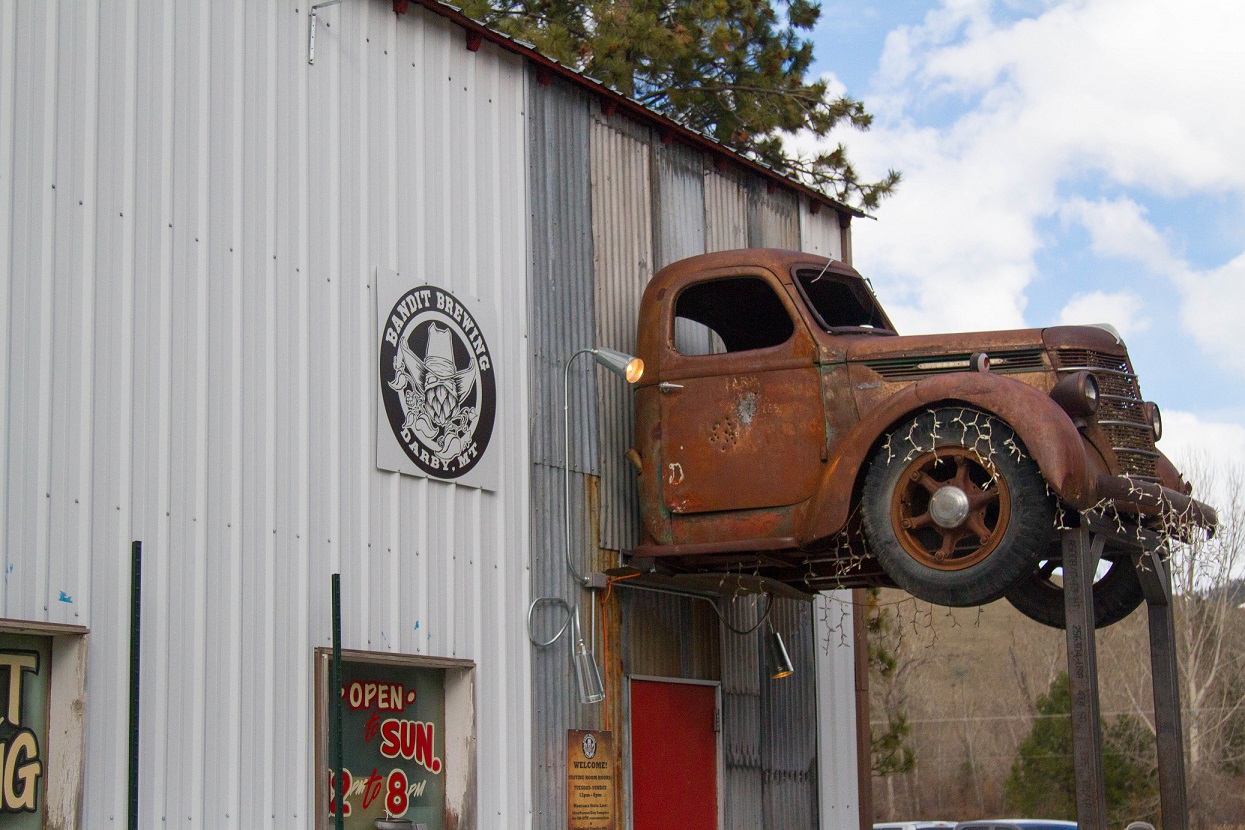 Located in the heart of downtown Darby nestled at the base of the Bitterroot Valley, this quaint nano brewery makes 40-gallon batches at a time. Bandit is one of the smallest breweries in Montana, but their flavors are immense. Bandit houses the perfect blend of community pride and tasty craft beer.
April 3, 2018
Related: Bitterroot Valley, Breweries, Darby, Dining, Food, Hamilton, Indoor Fun, Lolo, Montana, Stevensville