From unspoiled landscapes to clean waterways and fresh mountain air, Western Montana's Glacier Country boasts some of nature's finest, pure and simple. We're committed to preserving our wild places and respecting the land, our small towns, and all our inhabitants by making minimal impact and adopting Leave No Trace policies. We take outdoor ethics—and indoor ones, too—seriously, and we implore our visitors to do the same, so we can stay this way for generations to come.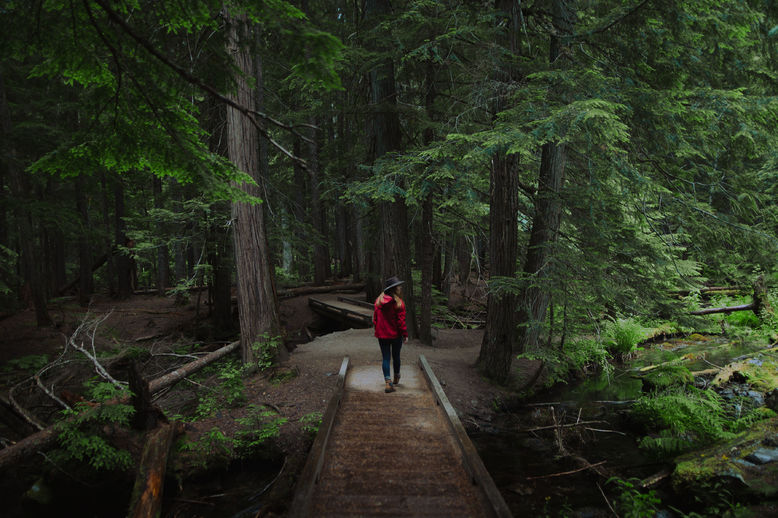 Montana is in Phase Two of Reopening. Many businesses are still closed or have limited hours. Additionally, face coverings are mandatory in indoor public spaces and outdoors when social distancing is not possible. If you have questions or concerns about a future trip you have planned, our team and on-line visitor resources are fully operational and can be reached during normal business hours. You can also check glaciermt.com for the latest.
You can take the Western Montana Tourism Pledge to be a responsible traveler:
Stay up-to-date on travel regulations using reliable sources like the CDC and the Montana Department of Public Health.
Plan ahead to ensure businesses and attractions are open.
Stay safe, and help keep others safe.
Be respectful, kind, patient and prepared.
Continue to monitor the situation, and adjust plans accordingly.
Do your part to practice illness prevention:
Wear a mask. Avoid touching your eyes, nose and mouth.
Practice physical distancing.
Wash your hands frequently. Clean and disinfect frequently touched objects and surfaces.
Cover your cough and sneeze with a tissue; dispose promptly; wash your hands.
Stay home if you're sick.
Adhere to additional local health requirements that may be required at your destination.
But that's just one piece of recreating responsibly. Another way to be responsible is, for instance, properly putting out campfires. Campfires and Montana go hand in hand, but Western Montana is susceptible to wildland fire, especially during the dry summer months. Have fun sleeping under the stars, but do your part.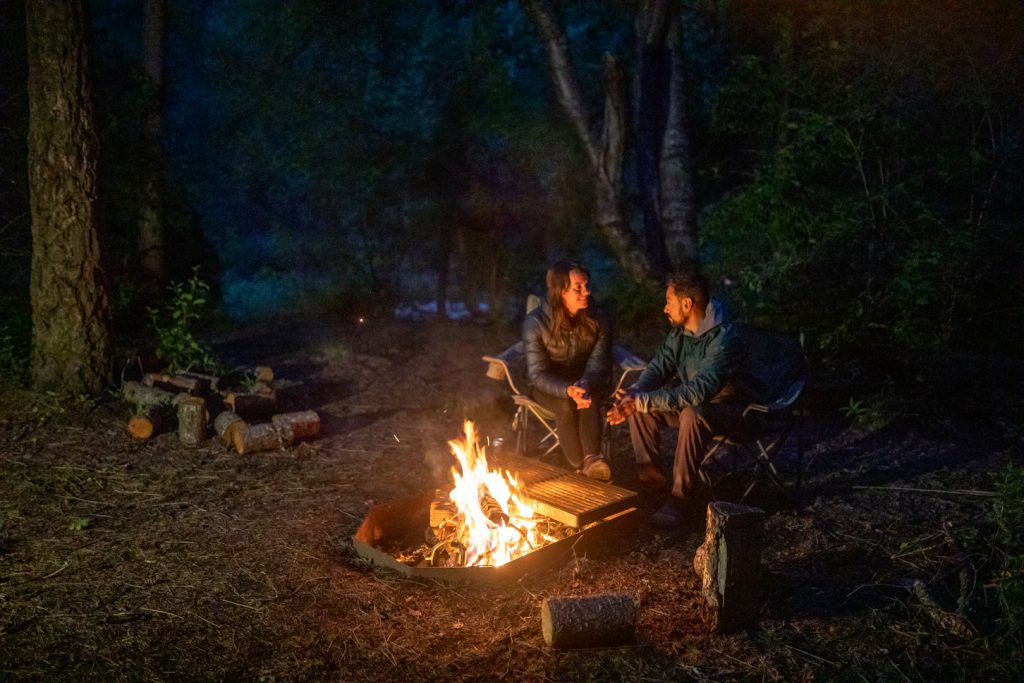 Respecting animals while wildlife watching helps keep both them and you safe. Stay the recommended distance away from all wildlife—at least 100 yards from bears and 25 yards away from all other animals. Do not feed them or put yourself or others in danger trying to get that perfect selfie with a mountain goat.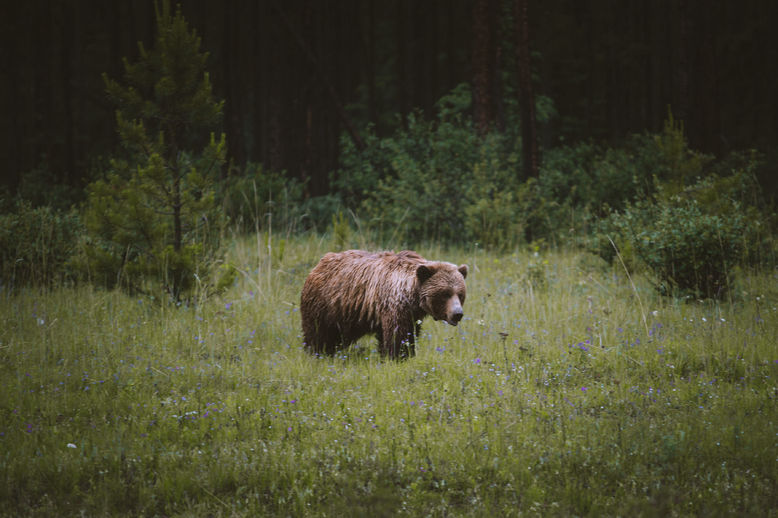 Pack out everything you pack in. That includes some things that may not be on your radar, like fruit rinds and cherry pits from those famous Flathead cherries we all love.
When you fish and boat Montana's waterways, it's important to follow steps to ensure you don't contribute to the introduction of invasive species. Read more about protecting our waters.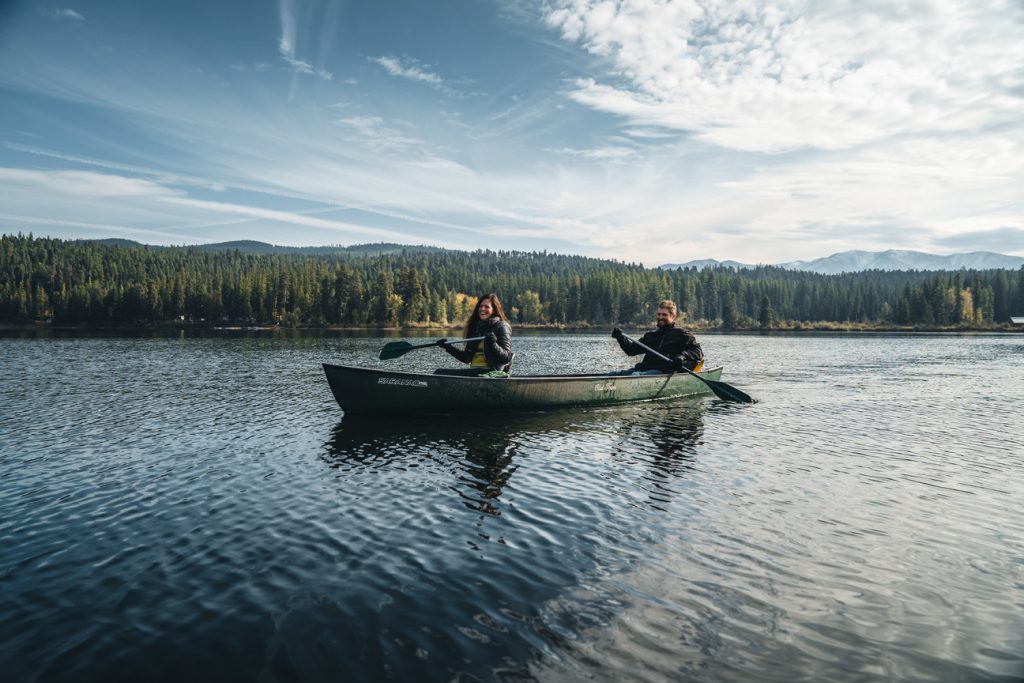 In addition to preserving and protecting the outdoors, there are other ways you can be a responsible tourist, like being courteous and kind while visiting our small towns and local businesses—places we love sharing with you.
During the COVID-19 pandemic I will:
Always wear a face covering in indoor public spaces per Gov. Bullock's July 15 statewide order, which also requires face coverings outdoors when social distancing is not possible.
Adhere to Reopening Guidelines.
TRAVEL RESPONSIBLY: plan well, monitor and adjust, stay safe, be respectful, be kind, be patient and be prepared.
Only recreate locally in order to avoid discretionary travel.
Bring all my own food, water and gear with me while recreating outdoors as not to overwhelm Western Montana's rural communities and small businesses.
Avoid crowded areas and peak recreation times in order to adhere to social distancing guidelines.
Avoid outdoor recreation activities that pose enhanced risks of injury or could otherwise stress the ability of local first responders to address the COVID-19 emergency.
Remain abreast of CDC and Montana state recommendations for recreating in the area during this global challenge.
Take the pledge, and make plans to come check out Western Montana's wide-open spaces when it's time to travel again.
This blog was last updated August 12, 2020. For the most recent information please visit glaciermt.com/travel-updates.
April 1, 2020
Related: Boating, Camping/RVing, COVID-19, Fall Fun, Family Fun, Hiking, Montana, Outdoor Fun, Spring Fun, Summer Fun, Vacation, Water Fun, Wildlife, Winter Fun