UPDATED: May 20, 2020
From unspoiled landscapes to clean waterways and fresh mountain air, Western Montana's Glacier Country boasts some of nature's finest, pure and simple. We're committed to preserving our wild places and respecting the land, our small towns, and all our inhabitants by making minimal impact and adopting Leave No Trace policies. We take outdoor ethics—and indoor ones, too—seriously, and we implore our visitors to do the same, so we can stay this way for generations to come.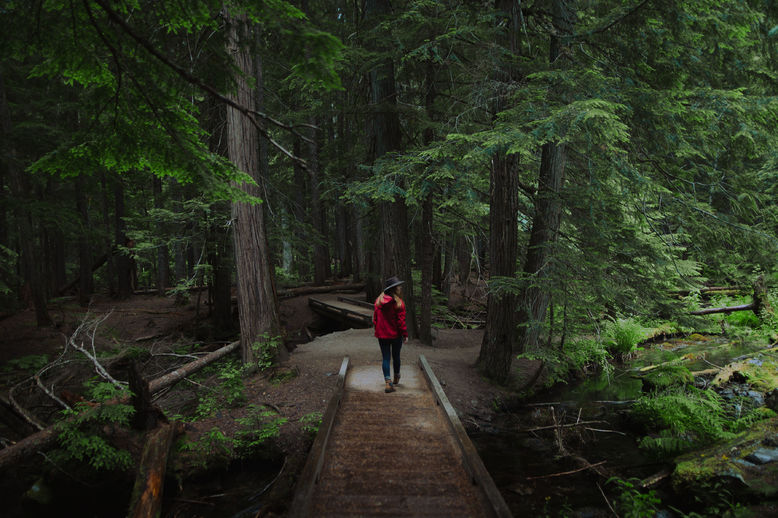 During the COVID-19 crisis you can be a responsible visitor by pledging to adhere to travel quarantine directives and other government directives. On March 30, Governor Bullock ordered a 14 day self-quarantine for travelers arriving in Montana from another state or country, until June 1. Read the Directive here. Self-quarantine means that the visitor or resident must stay within the boundaries of the property they are residing in while in Montana, and cannot leave those boundaries or interact with other people. This includes the visitor or resident being prohibited from grocery stores, restaurants, gas stations/convenience stores, outdoor recreation, places of worship/churches, schools, and gatherings. For more information visit glaciermt.com/travel-updates.
Montana has begun a gradual reopening of businesses, many businesses are still closed or have limited hours. If you have questions or concerns about a future trip you have planned, our team and on-line visitor resources are fully operational and can be reached during normal business hours. You can also check glaciermt.com for the latest.
You can take the Western Montana Tourism Pledge and be a responsible traveler by complying with these temporary regulations. But that's just one piece of recreating responsibly. Another way to be responsible is, for instance, properly putting out campfires. Campfires and Montana go hand in hand, but Western Montana is susceptible to wildland fire, especially during the dry summer months. Have fun sleeping under the stars, but do your part.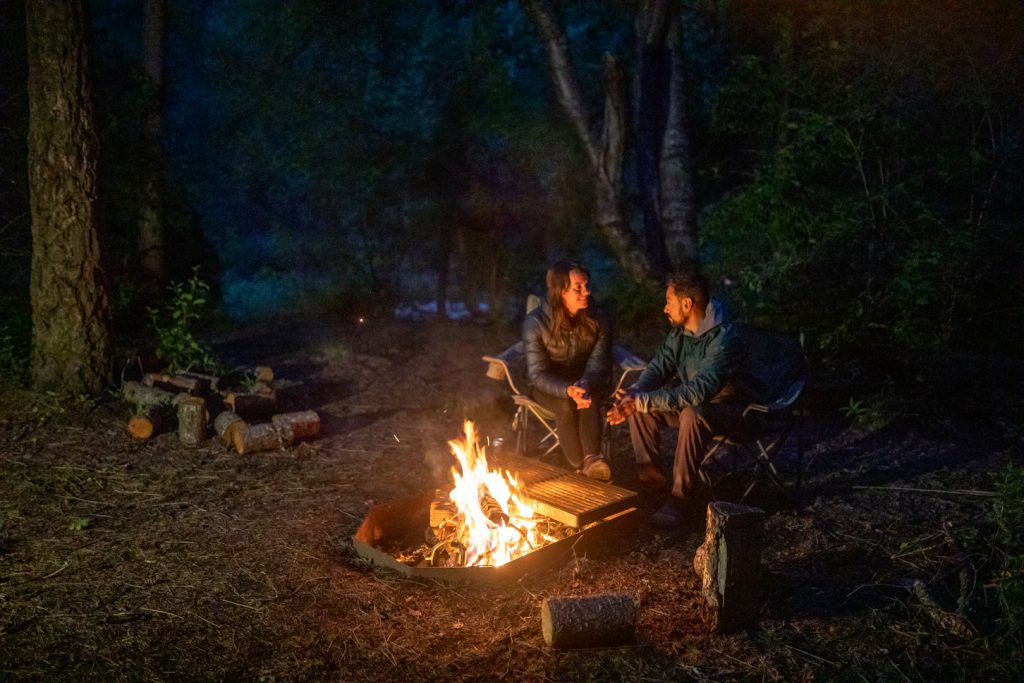 Respecting animals while wildlife watching helps keep both them and you safe. Stay the recommended distance away from all wildlife—at least 100 yards from bears and 25 yards away from all other animals. Do not feed them or put yourself or others in danger trying to get that perfect selfie with a mountain goat.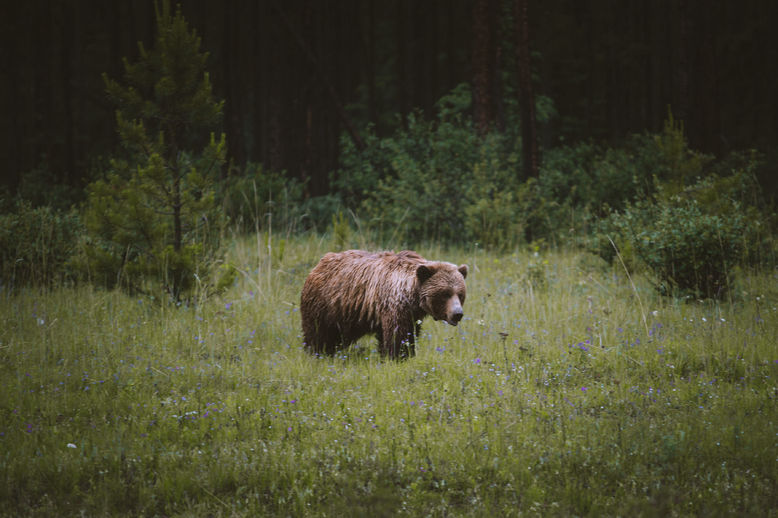 Pack out everything you pack in. That includes some things that may not be on your radar, like fruit rinds and cherry pits from those famous Flathead cherries we all love.
When you fish and boat Montana's waterways, it's important to follow steps to ensure you don't contribute to the introduction of invasive species. Read more about protecting our waters.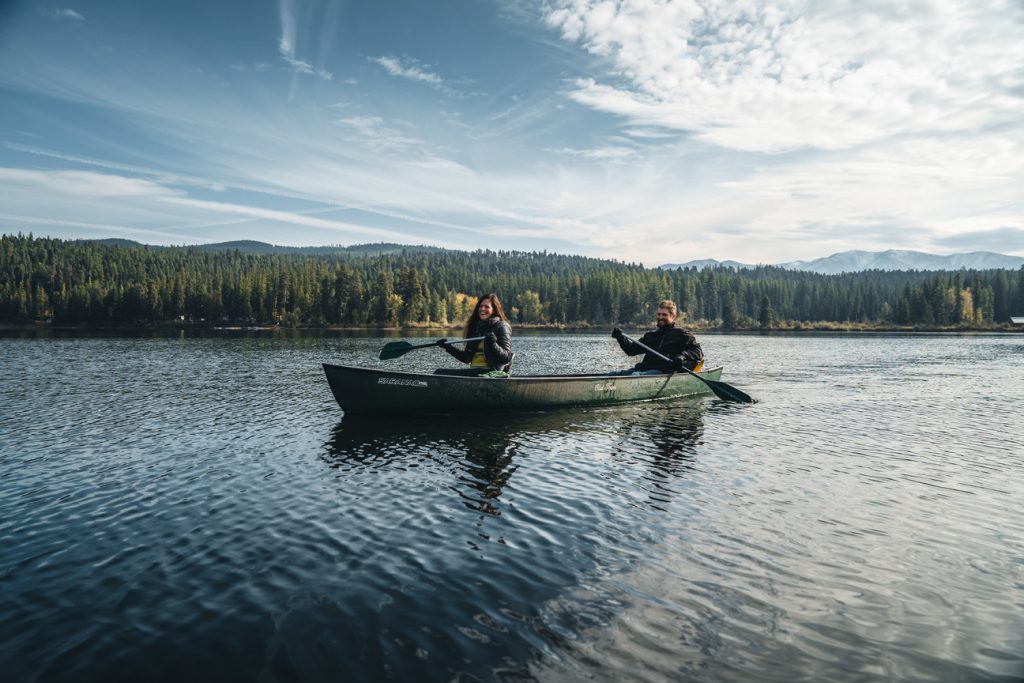 In addition to preserving and protecting the outdoors, there are other ways you can be a responsible tourist, like being courteous and kind while visiting our small towns and local businesses—places we love sharing with you.
During the COVID-19 pandemic I will:
Adhere to Reopening Guidelines.
Follow the 14-Day Self-Quarantine Directive if I travel to Montana before June 1.
Only recreate locally in order to avoid discretionary travel.
Bring all my own food, water and gear with me while recreating outdoors as not to overwhelm Western Montana's rural communities and small businesses.
Avoid crowded areas and peak recreation times in order to adhere to social distancing guidelines.
Remain abreast of CDC and Montana state recommendations for recreating in the area during this global challenge.
Take the pledge, and make plans to come check out Western Montana's wide-open spaces when it's time to travel again.
During the COVID-19 pandemic, discretionary travel needs to be avoided. Please do your part by staying local during this time. Read more about this on our Social Distancing and the Great Outdoors blog post.
April 1, 2020
Related: Boating, Camping/RVing, COVID-19, Fall Fun, Family Fun, Hiking, Montana, Outdoor Fun, Spring Fun, Summer Fun, Vacation, Water Fun, Wildlife, Winter Fun