We could all use a little springtime right about now, so thankfully the season is upon us. Take in stunning views on a spring road trip through some of Western Montana's most beautiful country. Think snowcapped peaks, blue skies, wildflowers, and emerging wildlife.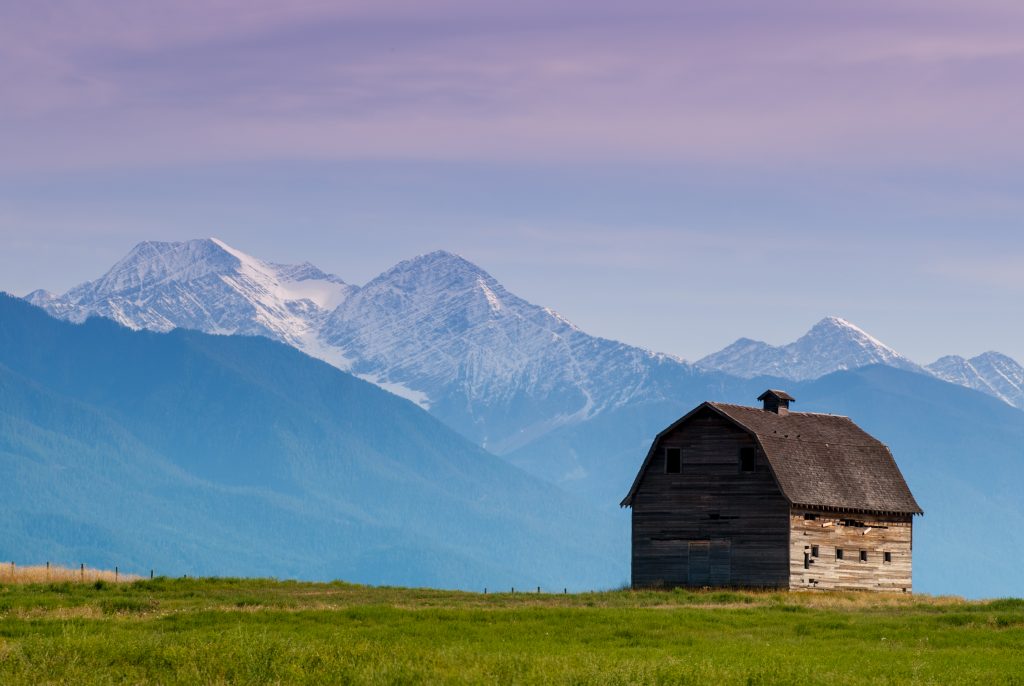 CLEARWATER JUNCTION TO BIGFORK
90 miles, one way
Gorgeous lake views galore, this is the road trip to get you excited about summer lake time. Pack a picnic lunch, take your obligatory selfie with Stoney the Cow at Clearwater Junction and head north on State Highway 89 past a series of lakes you can see from the road. Points along the way include Salmon Lake State Park, the town of Seeley Lake, Lake Inez, Lake Alva, Swan Lake and the storybook village of Bigfork. On the way back, just north of Seeley Lake, take State Highway 70—Boy Scout Road—along the west side of Seeley Lake, which provides excellent waterfront views.
MISSOULA TO SULA
94 miles, one way
The Bitterroot Valley beckons this time of year. From Missoula, drive south toward Lolo on U.S. Highway 93, taking in views of Lolo and St. Mary peaks. Then head through Florence and on to the Lee Metcalf National Wildlife Refuge in Stevensville. Here you can spot migrating birds, especially ducks, on the large roadside ponds. Bring your binoculars! You can also see dozens of great blue herons nesting in the conifers east of the ponds. If it's not too busy, walk the nature trails. There are a lot of deer in the area, so you may even see some spring fawns. Continue south on US-93 through Victor and Hamilton until you see the right-hand turn for Lake Como Road. Check the Bitterroot National Forest website for lake trail information, or just enjoy the views of Lake Como and have a picnic lunch on the shore. Jump back on US-93 and drive through the quaint, Old West town of Darby. Just beyond Sula on US-93, you'll find more views driving over Chief Joseph Pass.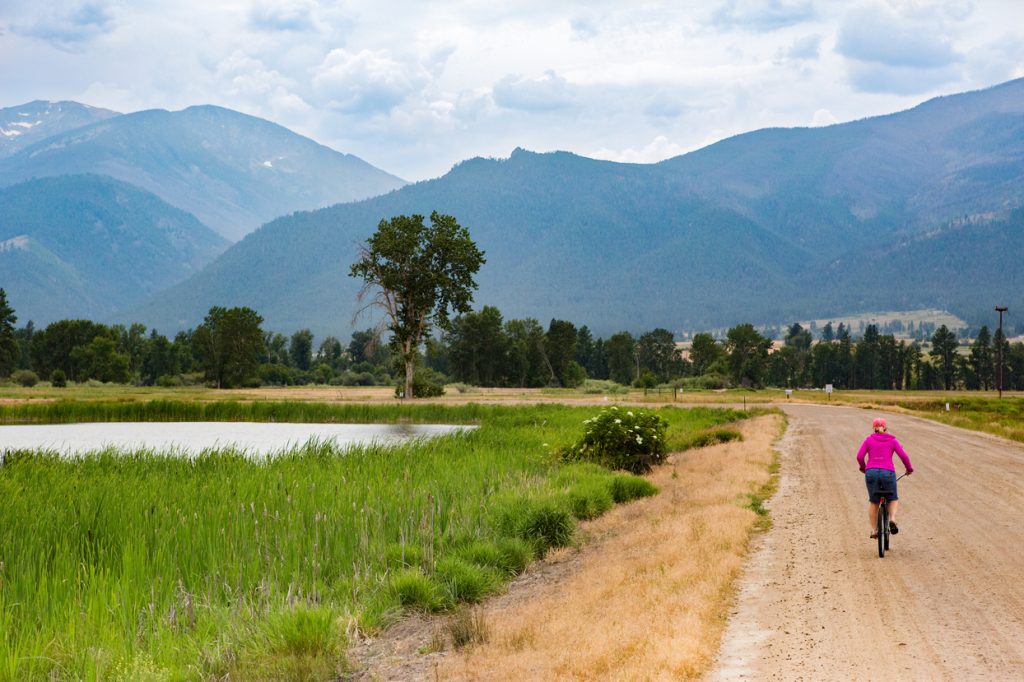 HIGHWAY 12 SCENIC DRIVE
33 miles, one way
U.S. Highway 12 from Lolo to the Montana-Idaho border is one spectacular drive. This beautiful, two-lane highway weaves through the lush Lolo National Forest, and follows West Fork Lolo Creek through dense trees and sloping mountains, making you feel far away from it all. Beginning in Lolo, check out Travelers' Rest State Park for a little Lewis and Clark history and then hit the road. Stretch your legs at Fort Fizzle Historic Site Picnic Area, right on the creek, or Lee Creek Campground. In late June, Packer's Meadow, another Lewis and Clark campsite and not far from the Lolo Pass Visitor Center, is covered in a sea of blue camas flowers.
LAKE KOOCANUSA SCENIC LOOP
110 miles, total
From the charming Kootenai River Valley town of Libby, take State Highway 37—the Lake Koocanusa Scenic Byway—north along the east side of Lake Koocanusa. This 90-mile-long lake, held back by the Libby Dam, stretches into Canada and gets its name from Kootenai, Canada and the USA. Cross the lake using the bridge just south of Rexford, and take West Fork Yaak River Road—State Highway 228—along the west side of Lake Koocanusa and back to Libby. River, lake and mountain views dominate this scenic byway, and the surrounding Kootenai National Forest is full of wildlife. Watch for bighorn sheep along the way. There are several spots to camp in the area, and recreation is abundant—the lake can be fished year-round and the Kootenai River is a blue-ribbon trout stream, so bring your fly rod!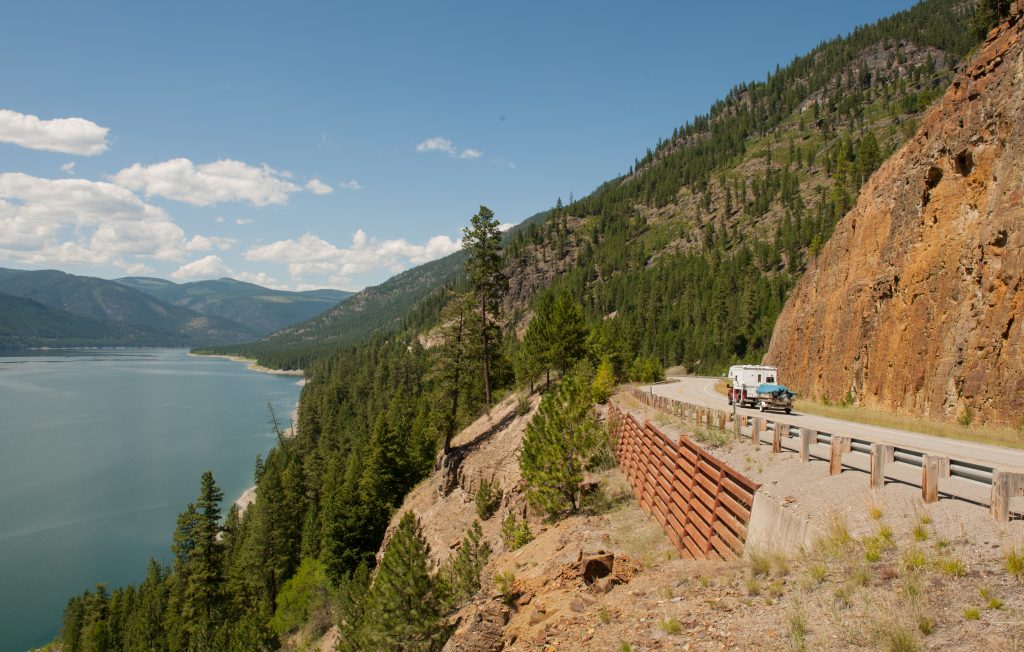 FLATHEAD LAKE LOOP
90 miles, total
Circle the largest freshwater lake west of the Mississippi—this Western Montana gem sparkles in the springtime. From Polson, at the southern tip of Flathead Lake, head northwest on U.S. Highway 93 toward Big Arm and Flathead State Park. Wrap around the "big arm" of the lake through Elmo, Dayton, and Rollins. Look for Wild Horse Island State Park, where a pack of wild horses roams and bighorn sheep—boasting record-breaking horns—have been spotted. From Lakeside, continue north to Somers then take a right on State Highway 82. This will take you past Kalispell Bay and over the Flathead River, then turn onto State Highway 35 heading south through Bigfork. Enjoy stellar lake views at Wayfarers/Flathead Lake State Park, and take it slow on this two-lane highway—the scenery is incredible. Continue past Woods Bay toward Finley Point. Cherry blossoms are in bloom in May, making for even prettier views. Come back in July for fresh Flathead cherries!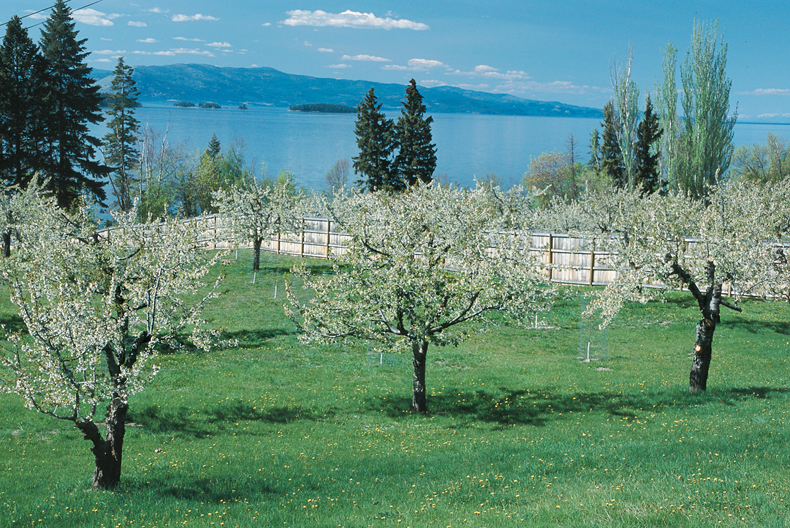 ROAD TRIP RULES DURING THE COVID-19 PANDEMIC
+ Adhere to Reopening Guidelines.
+ Follow the 14-Day Self-Quarantine Directive if traveling to Montana from another state.
+ Stay informed, seek information from reputable sources and call ahead to ensure businesses and attractions are open.
+ Continue to adhere to social distancing guidelines.
+ Avoid crowded areas and peak recreation times in order to adhere to social distancing guidelines.
+ Avoid outdoor recreation activities that pose enhanced risks of injury or could otherwise stress the ability of local first responders to address the COVID-19 emergency.
+ Bring your own food, water and gear while road-tripping as not to overwhelm Western Montana's rural communities and small businesses.
+ Remain abreast of CDC and Montana state recommendations for traveling in the area.
+Check out Montana Department of Transportation's Travel Map for up-to-date road conditions.
+ Take it slow! Road conditions may change quickly, even in the springtime.
+ Keep an eye out for wildlife; they've been known to jump into the road.
+ Refuel when you can—in some areas, gas stations can be few and far between.
+ Note that cell phone service may be spotty or unavailable in some areas.
May 11, 2020
Related: Big Arm, Bigfork, Bitterroot Valley, COVID-19, Darby, Dayton, Elmo, Flathead Corridor, Flathead Lake, Florence, Hamilton, Lakeside, Libby, Lolo, Missoula, Northwest Corridor, Polson, Road Trips, Rollins, Seeley Lake, Seeley-Swan Corridor, Somers, Stevensville, Wildlife