Montana's wild winter wonderland just got even bigger. Thousands of acres of new snowmobiling terrain in Seeley Lake, Ovando and Lincoln have been opened up by last summer's wildfires. Fire season is par for the course around here, and sometimes the flames can be devastating, but they're also a natural and important part of the regeneration of the land. And, in this case, they've gifted sled heads a new powder paradise to play in.
Snowmobiling and sled skiing are some of the best ways to cover vast expanses of sought-after terrain in Glacier Country. Hundreds of miles of groomed trails and brag-worthy backcountry beckon from fall into spring around here, and, with the burn, Seeley Lake, Ovando and Lincoln are preparing for an epic year of snowmobiling. Sled enthusiasts from far and wide will be eager to power up and plow through the new terrain.
Our region sees over 300 inches of snow each year, and over 600 miles of groomed trails in the Seeley Swan and Blackfoot valleys offer extraordinary snowmobiling and backcountry sled skiing for all skill levels. Add the burn, and this powder haven is a bucket list must.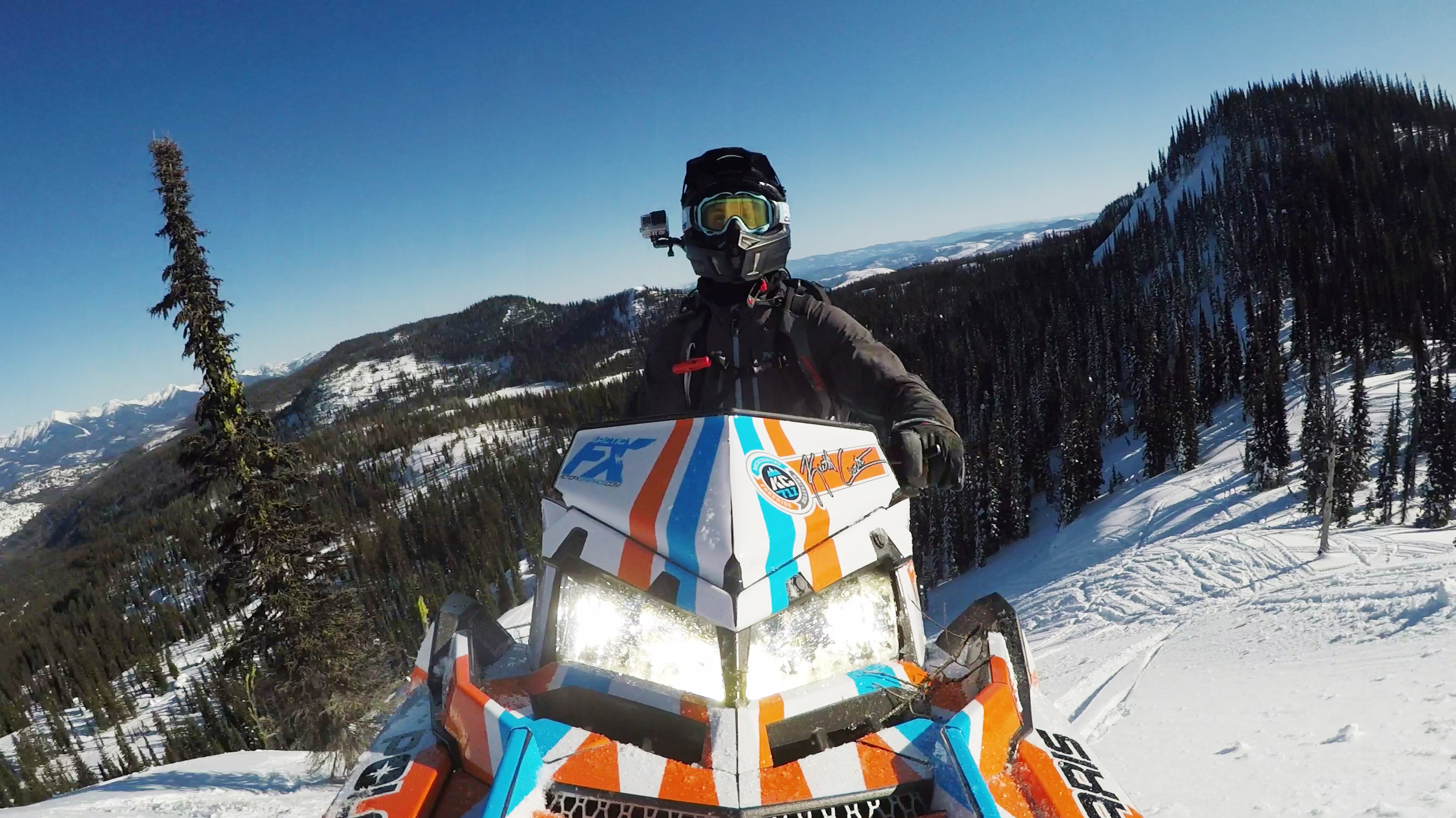 INSIDER TIPS
There's something magical about heading out into the great wide open on your own, but we strongly recommend going with a guide. Our experts are just that—experts. They're also pretty fun to hang out with. They know the terrain, and they know how to show adventurers a good time. Rocky Mountain Adventure Gear offers snowmobile rentals and guided tour packages for up to six people.
SEELEY LAKE
With world-class terrain and breathtaking views, Seeley Lake brings the thrills. 350 miles of trails crisscross the Swan and Mission mountain valleys, and the town's pretty amazing to boot. Questions about sledding in Seeley? Consult the Seeley Lake Driftriders Snowmobile Club. They'd love to hear from you.
The Double Arrow Lodge
Surrounded by over 300 miles of groomed trails from the flat to the steep, this historic lodge offers the coziest accommodations around. Oh, and their food's top-notch too. This is in your favor, since you'll have worked up a big appetite after a big day in big snow.
Lindey's Prime Steak House
"The place for steak since 1958," Lindey's serves up mouthwatering steaks and cocktails to weary winter wanderers. And, since you'll be there sometime between October and April, you'll have the added bonus of adding half a pound of king crab legs to your steak dinner.
Moose River Bar & Grill
Steamed clams, Irish nachos and pub pickles after a day in powder paradise? Yes please. Moose River is ready for you. You're welcome. We'll see you at the bar.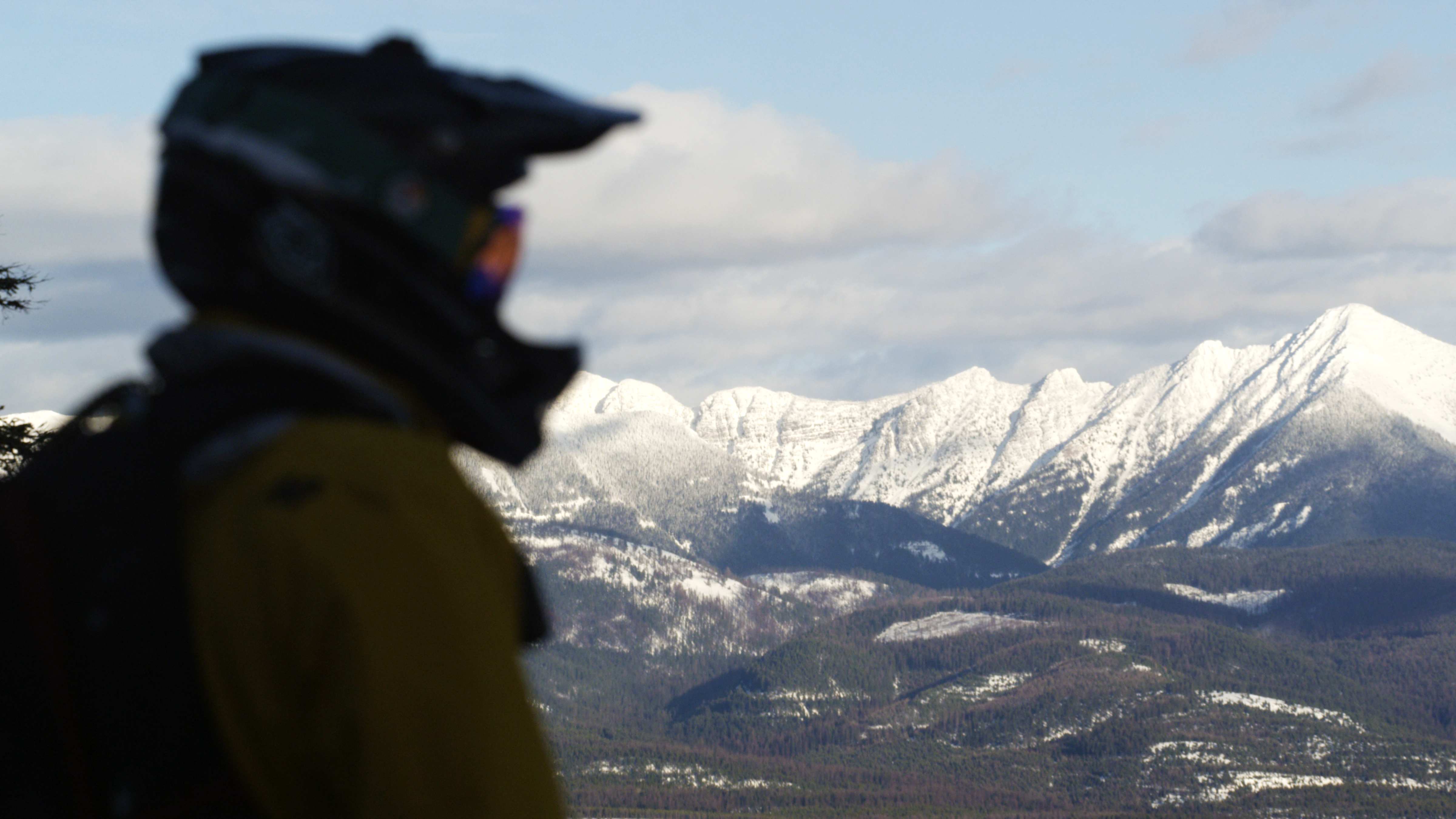 OVANDO
Winter in the Blackfoot Valley offers the stuff a snowmobiler's dreams are made of. Over 500 miles of groomed lakeside, forested and big mountain trails stretch out right from the heart this charming mountain town.
Blackfoot Inn
This historic downtown inn offers comfortable overnight lodging, an iconic convenience store, old-fashioned ice cream, gasoline, and the other necessary fuel—espresso. Power up before you power up.
The Stray Bullet
Rise and shine at this Montana gem. Breakfast is essential, especially before snow play. Try the Side Saddle, the Gunslinger or the Outlaw. Or, stop in for lunch after an early morning ride. Or, both.
Trixi's Antler Saloon
One of Glacier Country's most iconic pubs, Trixi's is the perfect stop to warm up and raise a glass to a good day in the mountains. Bring the whole family or gather with old friends—this place welcomes all who are ready to enjoy fabulous food and authentic Montana hospitality.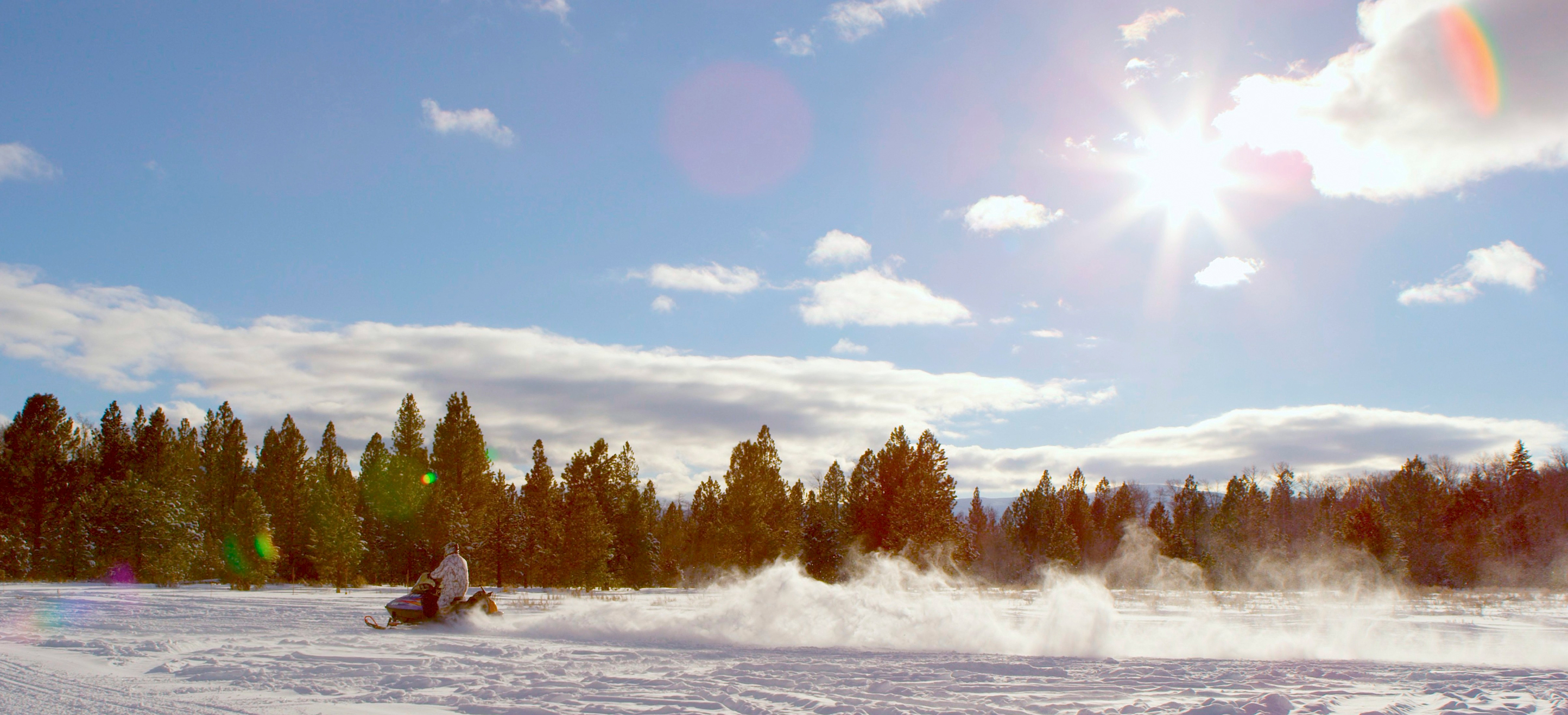 LINCOLN
250 miles of trails, mountaintop views and deep snow deliver in Lewis and Clark County, no matter your skill level.
Lincoln Pit Stop
Make a post-powder pit stop at this Lincoln treasure for a huckleberry shake. Nothing, not even cold weather, should ever stop you from having a huckleberry milkshake in Montana.
Leeper's Motel
Just off Highway 200 in a ponderosa pine grove, the charming Leeper's Motel offers year-round accommodations. With ample sled-trailer parking and close access to Lincoln's trail systems, this family-owned motel is a great place to stay while visiting the area.
As always, sled safe. Know the laws, procure the permits and be avalanche aware. Winter terrain is pure adventure, but it's also vital to know the rules of the rugged.
Check out sledtheburn.com for more on these communities, outdoor resources, weather, and trail information. Winter in Montana is wide open, friends. See you on the burn!
Sled the burn in Montana this winter. Enter to win one of three vacation packages here.
December 13, 2017
Related: Montana, Outdoor Fun, Ovando, Seeley Lake, Seeley-Swan Corridor, Snowmobiling, Winter Fun