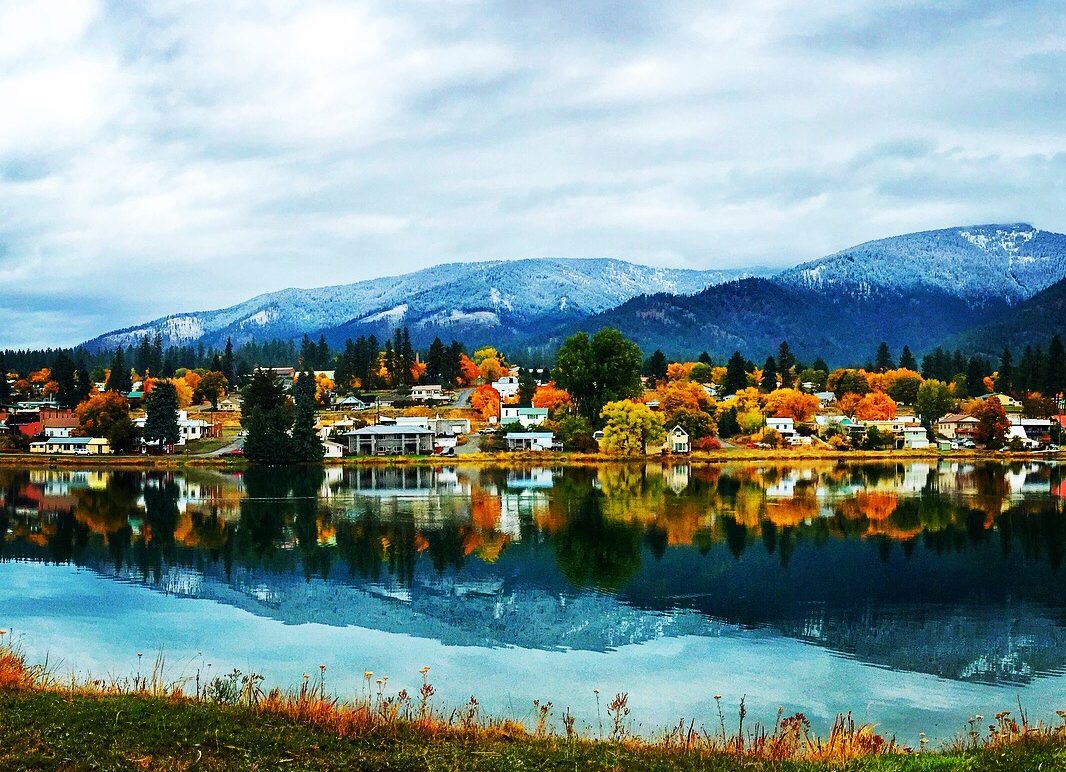 First things first: Let's talk 200. Discovery is inevitable on this road less traveled. State Highway 200 offers access to a slice of Montana that may not be on your radar, but should be. This treasure trove of outdoor recreation in the northwest part of the state is also chock-full of small-town surprises for those who like to wander off the beaten path.
The section of Highway 200 from Dixon to Heron is so scenic it's been designated "Montana Tour 200." It humbly winds its way through the Cabinet and Coeur d'Alene mountain ranges, with diverse side trips, scenic drives and backroad adventures offered all along the route. Recreation and solitude abound here, and so does authentic western hospitality. Folks are friendly and the lodging is cozy.
Where to stop…
Milepost 50 is where it's at. Touted as a town "where the weather is always better than the forecast," Thompson Falls boasts the warmest climate in the state. But that's not all that makes it a year-round outdoor recreation hotspot. Nestled between the Lolo and Kootenai national forests, public lands are plenty, and "getting away from it all" is easy as pie. (We'll talk more about pie in a sec.)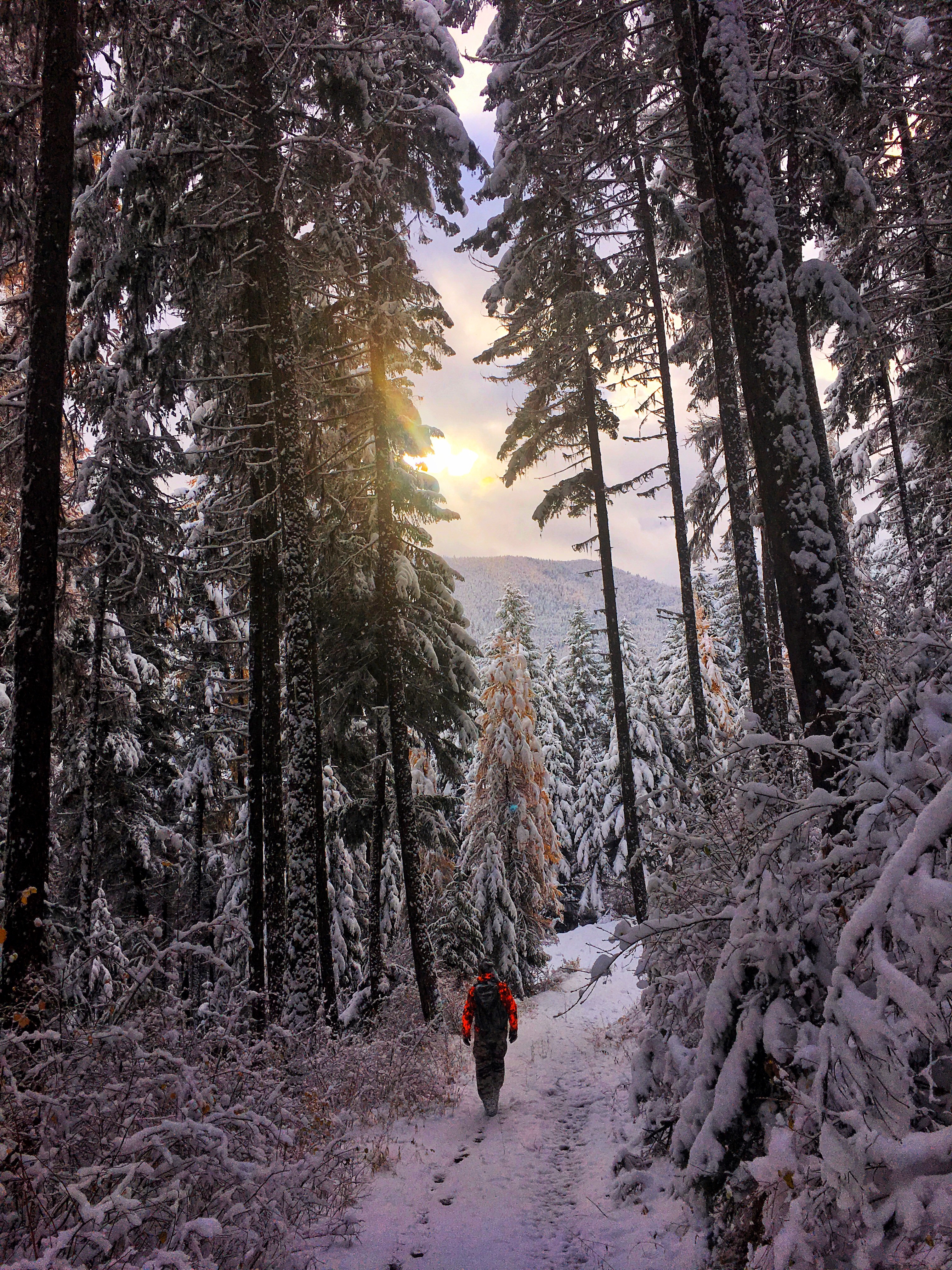 Finding solitude here is pretty simple. Thousands of miles of trails offer adventure in every direction. Fall and winter are especially good for hunting and fishing—Outdoor Life magazine listed Thompson Falls #16 of the 35 best hunting and fishing towns in the country. It's also a haven for hikers that's exceptionally beautiful in the golden hues of autumn, and winter offers a snow-globe setting that's simply magical by snowshoe. Pro tip: Quinn's Hot Springs is right down the road in Paradise, and a post-adventure soak in Paradise sounds pretty heavenly, if you ask us.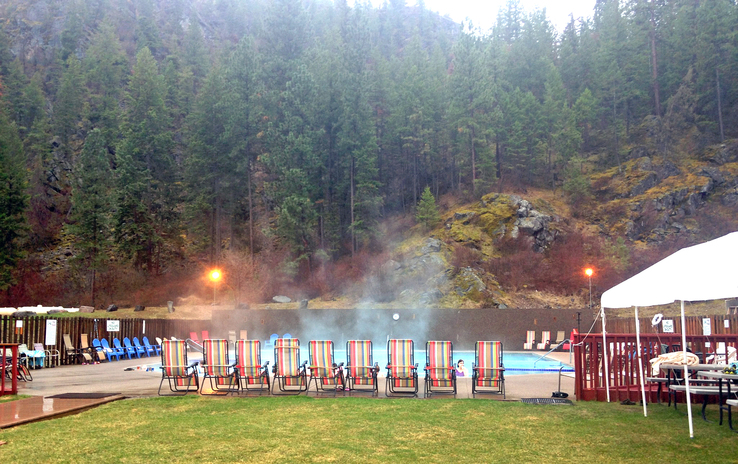 Speaking of winter, one of our favorite winter activities is snowmobiling, and the Thompson Falls area offers a motorized mecca for powder hounds. There are plenty of winter recreation opportunities including snowshoeing and sledding, but make sure to bring your own gear with you when you come.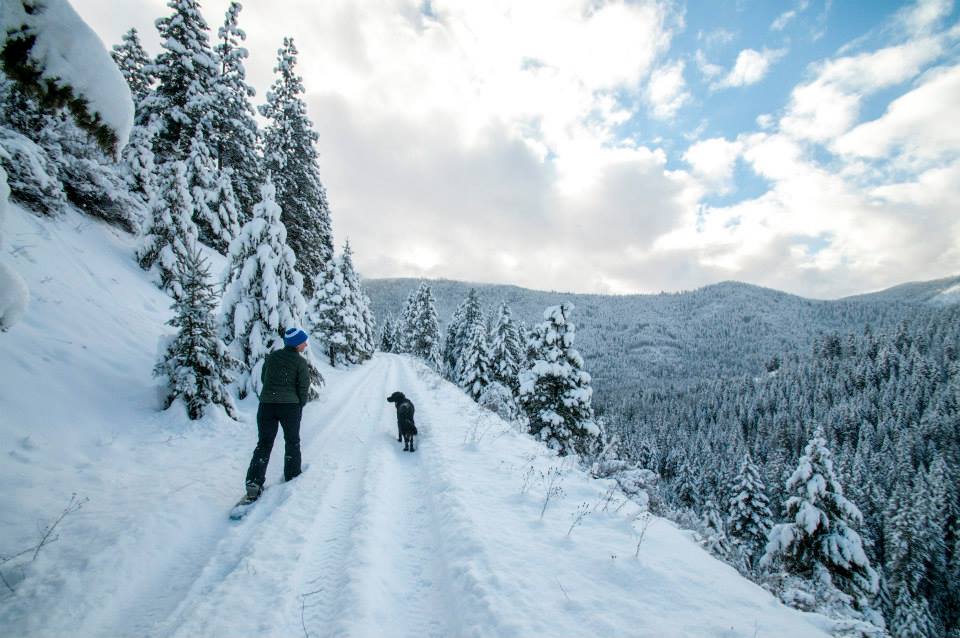 In short, Thompson Falls is pretty awesome and totally unassuming. It's also so friendly it'll knock your socks right off and then offer you a nice spot to put your feet up by a warm fireplace. Actually, you'll find that's pretty common in Western Montana's Glacier Country. Come Tour 200 and see for yourself.
THOMPSON TIPS:
Christmas on Main Street
Get festive in the Falls the first full weekend in December. Shop Main Street's BUY LOCAL! event with fun activities, including the Main Street Scavenger Hunt, topped off with an evening parade for the whole family. The weekend also includes a musical at the local theater, a gingerbread competition at the Old Jail Museum and a Christmas Craft Show.
Island Park
There's a little island on the Clark Fork River, and that little island has a park on it where you can view the Thompson Falls dam, a fish ladder, the Clark Fork River and valley, powerhouses, two bridges (including the newly renovated Historic High Bridge) and an old substation. Take a stroll down one of many trails and enjoy a picnic lunch with an incredible view.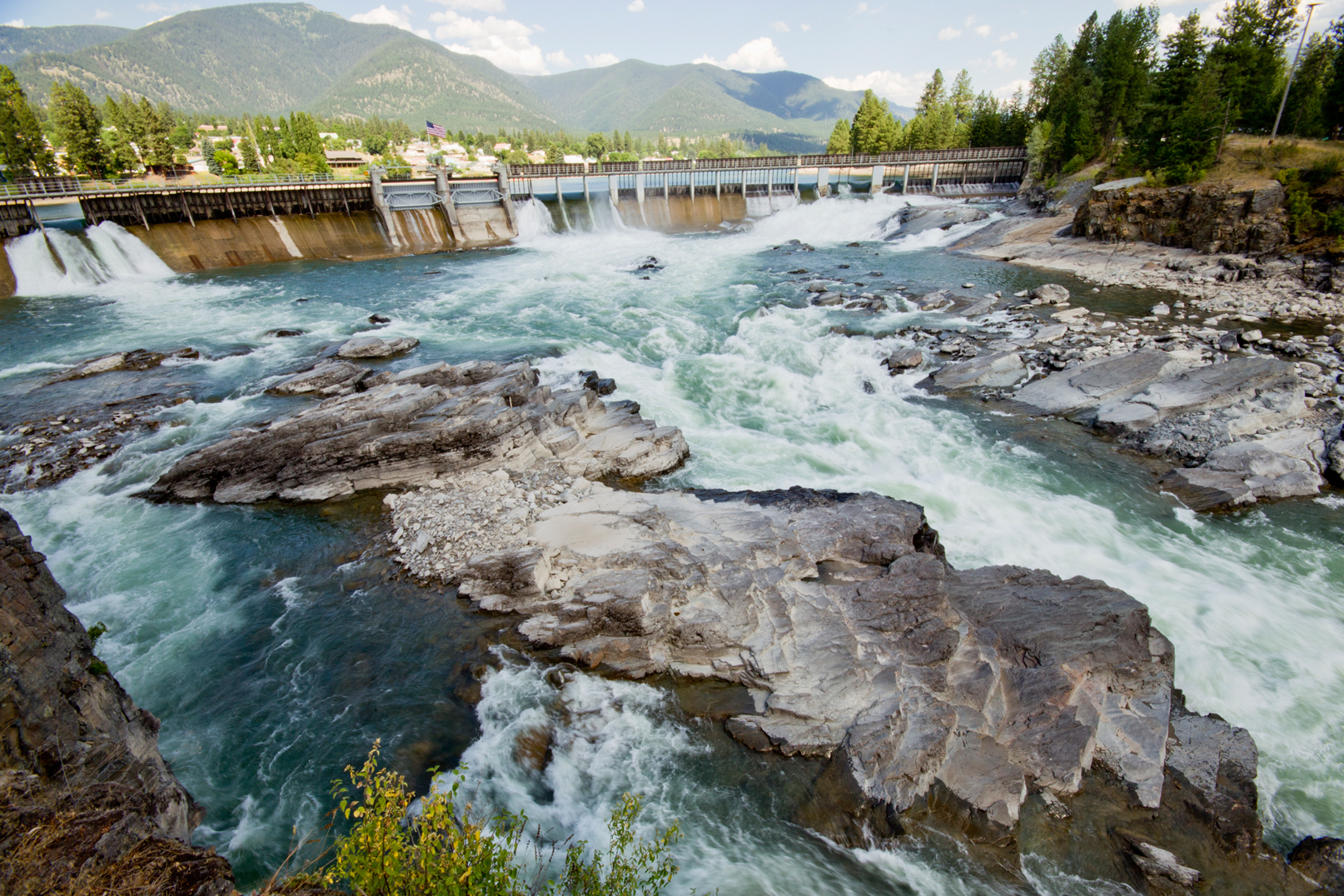 Minnie's Montana Café
This mom-and-pop must-stop is a local favorite for homestyle cooking and comfort food, and, of course, that pie we mentioned earlier. The pie so good here you'll be wondering if your grandmother is hiding in Minnie's kitchen.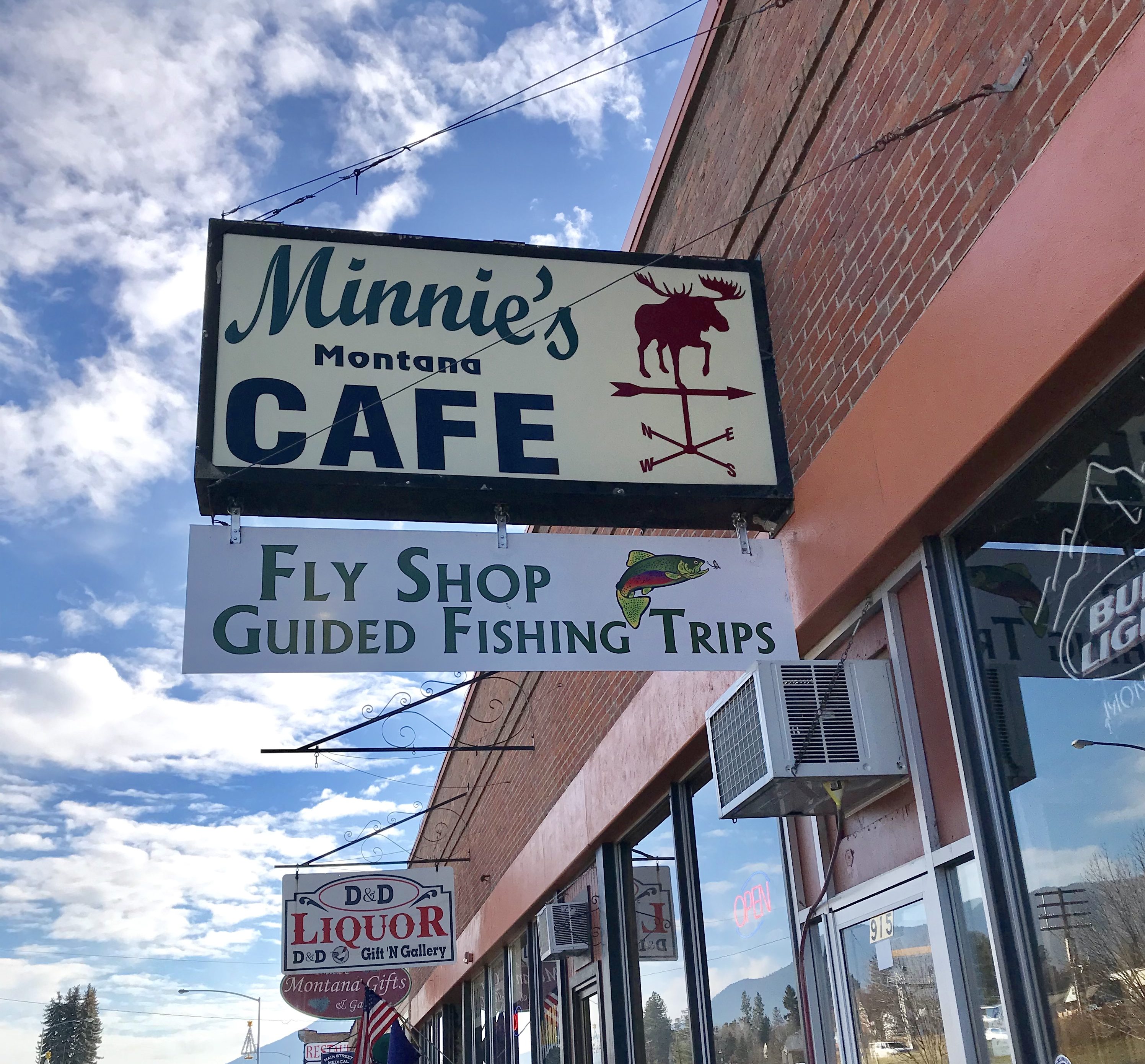 Little Bear Ice Cream
Ice Cream in the winter? Yes please. Even after pie? Absolutely. When it's some of the best ice cream in the state, you'll be in the mood for Little Bear any time of year.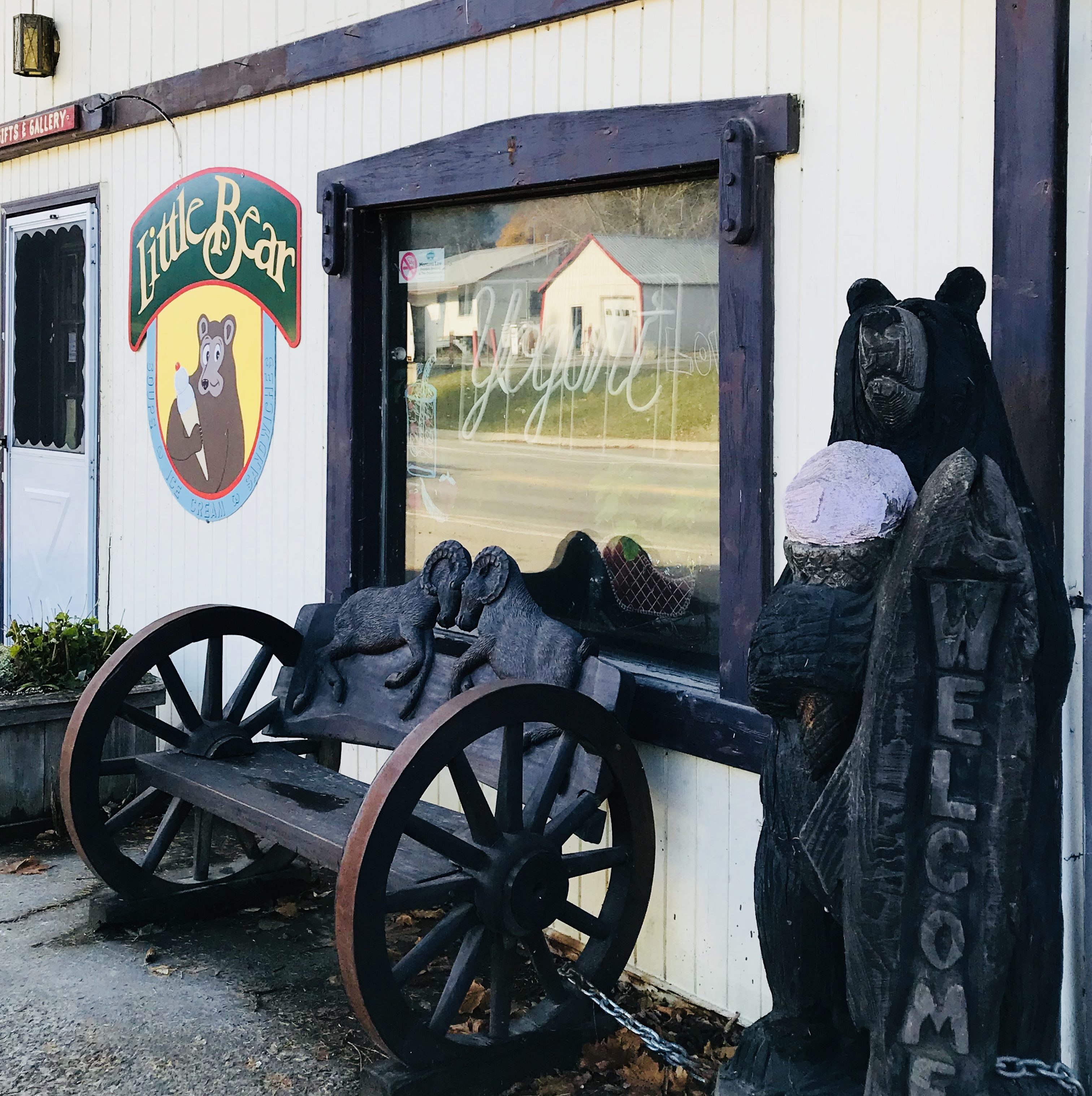 See you on 200.
November 16, 2017
Related: Clark Fork Corridor, Dixon, Fall Fun, Fishing, Heron, Hot Springs, Outdoor Fun, Paradise, Road Trips, Thompson Falls, Uncategorized, Winter Fun