Visiting an American Indian reservation in Western Montana is a special experience, and we must all do our part to recreate responsibly no matter where we roam. Here's how to be a responsible and respectful traveler while enjoying the communities, great outdoors and fresh mountain air of the tribal lands in Glacier Country.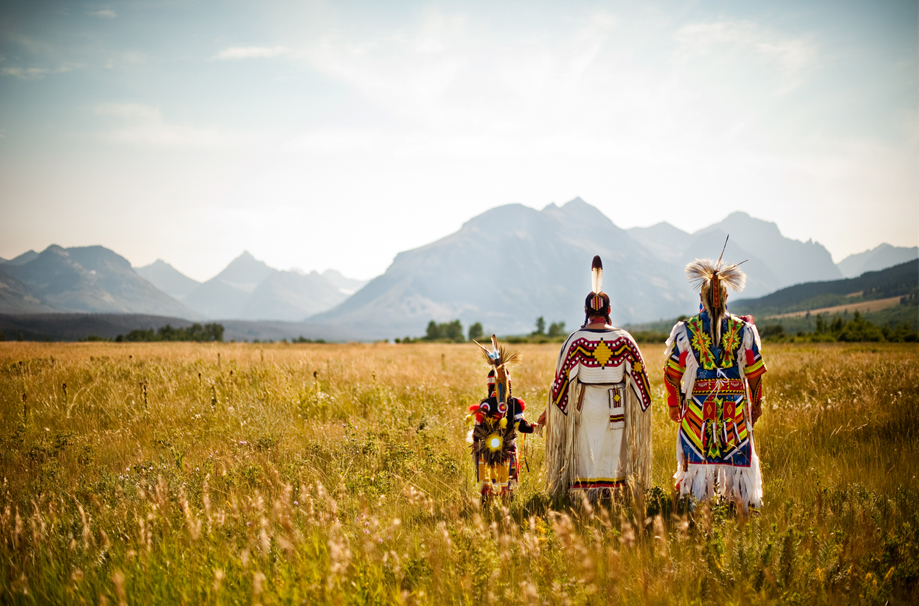 Respect Tribes and Tribal Lands
+ Know before you go. Plan ahead. Play it safe.
+ Practice physical distancing and protect tribal elders by wearing a mask while you are on reservations.
+ Purchase a tribal permit for outdoor recreation activities, like fishing, hiking and camping, on tribal lands. Learn more here about permits for recreating on the Blackfeet Reservation and here about permits for recreating on the Flathead Reservation.
+ Respect mandatory watercraft inspections and boating regulations in order to mitigate the risk of aquatic invasive species (AIS).
+ Both tribal and federal law prohibit tampering with or removing archaeological items from reservations. Please only pack out what you pack in.
+ Use caution when driving in reservations; be on the lookout for wildlife and pedestrians using the roadway.
+ Cell phone service varies throughout Western Montana; be prepared.
+ Please ask permission before taking a picture of any person, ceremony or private residence on reservation land.
+ Don't wander off established roads or trails—you will likely be trespassing.
+ Unless invited, don't enter sweat lodges or cemeteries.
+ Adhere to Leave No Trace principles.
+ Be part of an inclusive outdoors.
+ Please resist the temptation to build a rock cairn on tribal land. Moving rocks disrupts the natural state of the ecosystem, takes away from the natural beauty of the area and disregards Leave No Trace principles.
+ Watch for evolving Covid-19 updates and regulations on the Blackfeet Reservation and the Flathead Reservation.
American Indian Made in Montana Arts and Crafts
While visiting American Indian reservations and tribal communities, consider purchasing authentic American Indian arts and crafts. Not only will you have an extra-special keepsake to take home, but you'll also be supporting the tribal economy and way of life. Items marked with the "Native American Made in Montana" emblem certify that the item was made by a member of a tribe in Montana. You can find these handmade crafts at farmers markets, celebrations, art exhibits, museums and gift shops.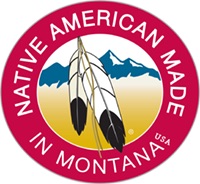 Please note: Social distancing is required to help reduce the spread of COVID-19. Thankfully, we've got plenty of space for social distancing activities and recreation in Western Montana. It's vital, however, to maintain a 6-foot distance from others, even outdoors. Please be mindful of our tribal lands, small communities and local businesses, which have had to adapt to the change and may face limitations this year—always call ahead. We're all in this together. Take the Tourism Pledge to travel responsibly in Glacier Country.
May 17, 2021
Related: American Indian, Blackfeet Indian Reservation, Blackfeet Nation, COVID-19, Flathead Indian Reservation, Montana, Outdoor Fun, Recreate Responsibly, Vacation