Where do we begin? There are many—many—things to be thankful for here in Western Montana's Glacier Country. Without stating the obvious, our natural resources are always top of mind when we're feeling grateful—our forests, wilderness areas, rivers, lakes and streams, flora and fauna, wide-open spaces and fresh mountain air are all reasons to give thanks. Among all this natural wonder are vibrant small towns thriving with arts and culture, live music, and some of the friendliest people you'll ever meet. Read on and find out what else made our Top 10 list.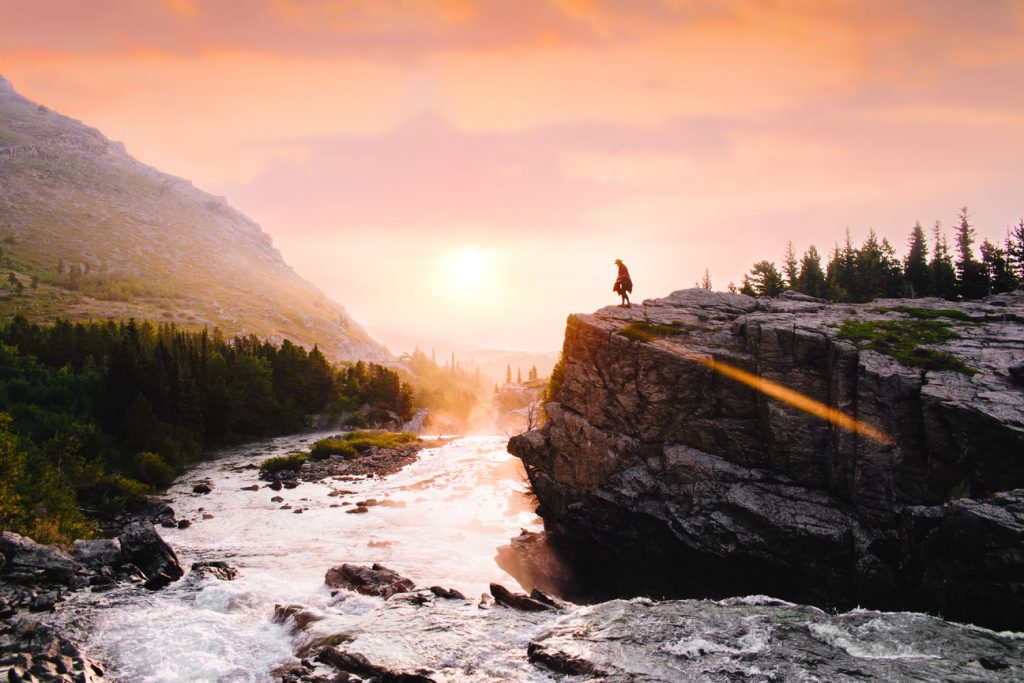 1. Glacier National Park
We've got more than one million acres of pure park perfection in our corner of Montana. The Crown of the Continent is stunning year-round with 734 miles of trails, more than 200 waterfalls, countless alpine lakes and majestic wildlife. The park's famous Going-to-the-Sun Road is one the most beautiful drives in the nation, offering jaw-dropping vistas. More ways to explore include boat tours, red bus tours, Sun Tours, and guided hikes in some of the country's most pristine settings. By nightfall, idyllic lodging options abound in and outside of the park.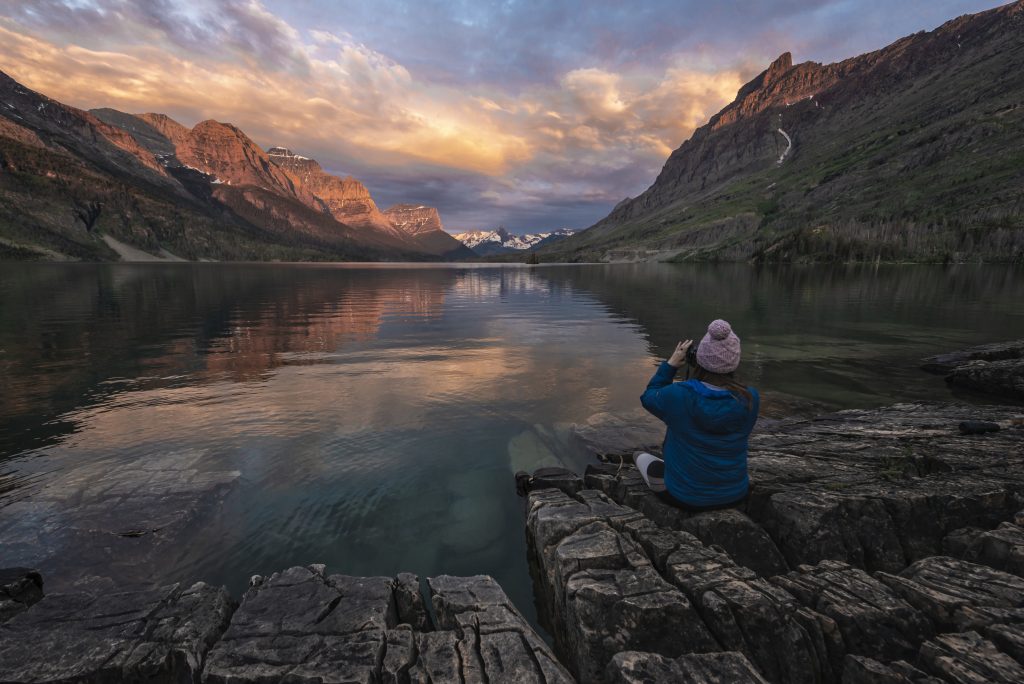 2. Winter
We get giddy when the snow flies. That's because we're not lacking for ways to enjoy the season. Western Montana boasts seven downhill ski areas, from local favorites to large resorts, and thousands of miles of groomed Nordic and snowshoe trails crisscross the region offering a chance to get up close and personal with the serene winter landscape. Sled heads come here to snowmobile some of the West's best terrain and unique adventures are found among our winter wonderland, like dogsledding, ice climbing, enchanting sleigh rides and fat biking—riding a bike in the snow! Have you heard of skijoring? This winter spectator sport is wildly fun to watch. When we're not outside, we're fireside. Our cozy lodges and natural hot springs offer warm welcomes among all the snow-globe splendor.
3. Friendly People
Not to brag, but we're pretty friendly around here. Montana's the kind of place where neighbors and strangers alike wave and say hello. Our small towns live up to what it means to be a community, and you're bound to find friendly conversation at a local bar after a day on the slopes. You want to know where the best fishing hole or ski run is? Well, just come visit, and maybe we'll let you in on a few of our secrets over a Montana brew. We're grateful to live in a place where smiling and saying hello is the norm and western hospitality is a given.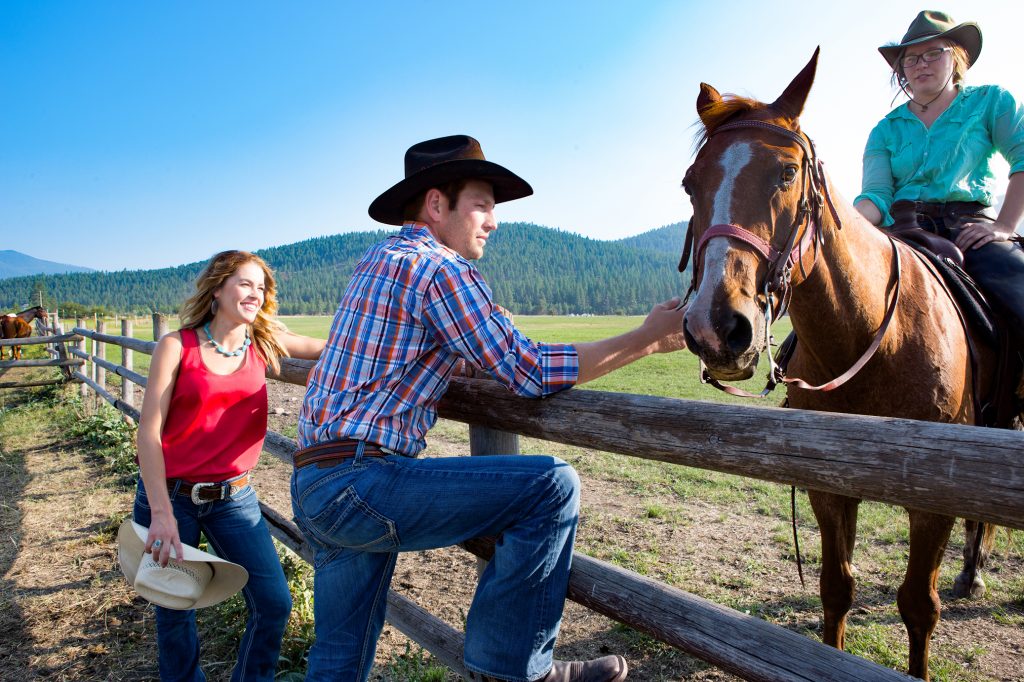 4. Wildlife
It's not just us friendly folks who call this place home. We're outnumbered by wild animals, and we're one of the last places in the U.S. that can brag about it. Western Montana's diverse habitat is one of the most intact ecosystems in the lower 48. Bears, bighorn sheep, mountain lions, elk, deer, antelope, bison and mountain goats call the region home, and about 100 smaller mammals roam the wild landscape, too. The rivers are flush with trout and the big blue sky is graced by more than 200 species of birds. Every season offers a unique wildlife watching experience. In the spring, baby animals emerge, summer is a birder's paradise, the fall rut gives us velvet antlers and bugling elk, and winter is prime time to watch these creatures take advantage of the peace and quiet.
5. Charming Small Towns
We love calling Western Montana home. Glacier Country's 75+ communities are downright delightful, each one featuring its very own personality. From the storybook village of Bigfork to the arts and culture hub of Missoula to the quintessential mountain town of Whitefish, and little gems like Libby, Stevensville, Seeley Lake and Polebridge, our small towns are the heart of our region. Among them, you'll find a mix of arts and culture, Old West spirit, rich history, and loyalty to all things local. We love our farmers markets, art galleries, theaters, and the exceptional live music coming out of these mountains. Plus, the food here? Amazing. One thing's for sure, every one of our small towns has an authentic experience to offer.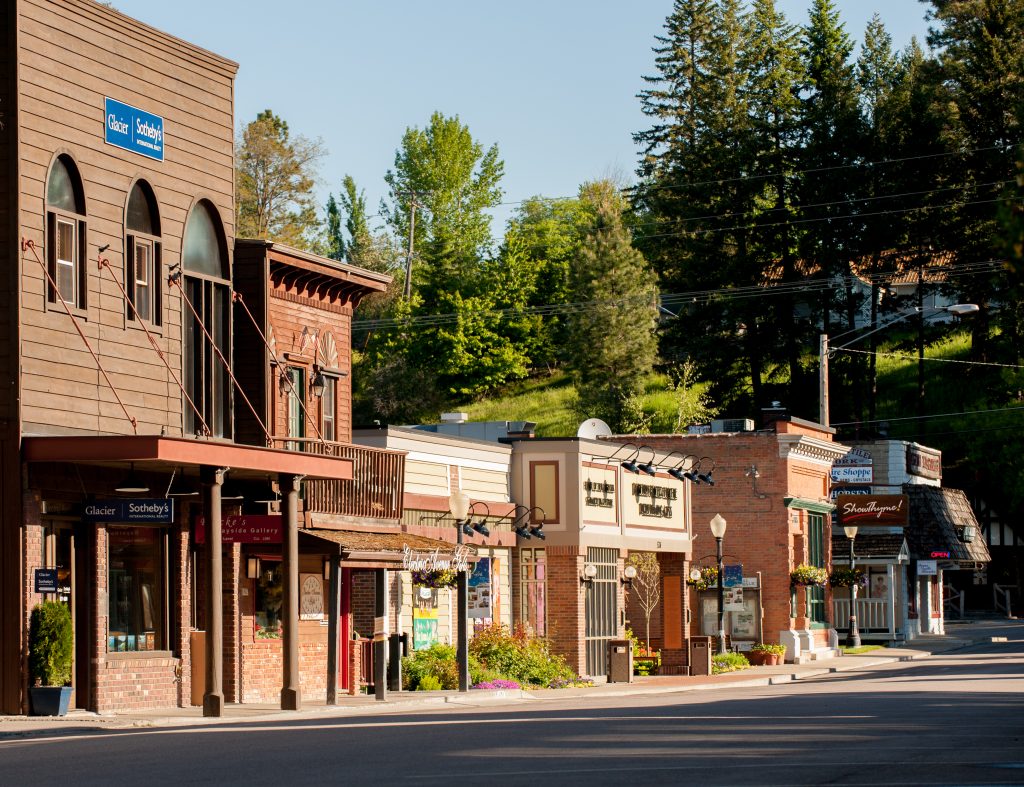 6. Craft Beverages
Did you know that Montana is ranked No. 2 in the nation for breweries per capita? We're pretty serious about what we're sipping on. At last count we had 30 breweries, nine distilleries, nine wineries and four cideries, each establishment crafting some of the finest beverages on the planet. What do we want after a day in the awe-inspiring outdoors? An equally impressive drink. Here, we've got no shortage of either.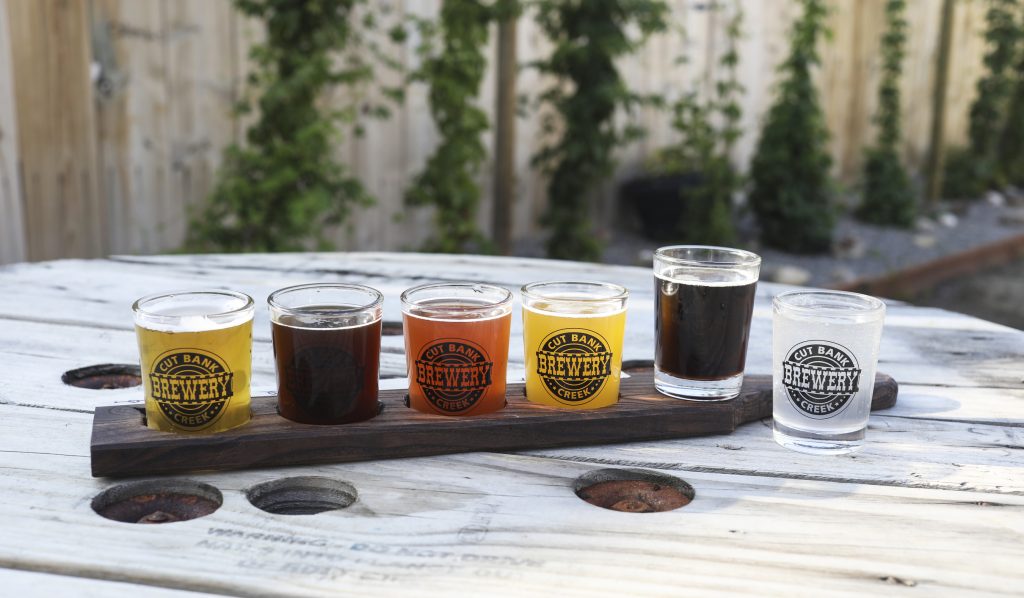 7. Talented Artists + Craftspeople
It's no surprise the arts are alive and well in Western Montana with a natural landscape so profoundly inspiring. For centuries, American Indians have created authentic artwork and crafts that speak to the history of the land and traditions of their people. Painters, sculptors, potters, photographers, printmakers, jewelers and woodworkers all call our region home, and their efforts are bolstered by communities that support the arts with outdoor markets, art festivals, local galleries, shops and boutiques. This vibrant place is made even more so by those who choose to create here.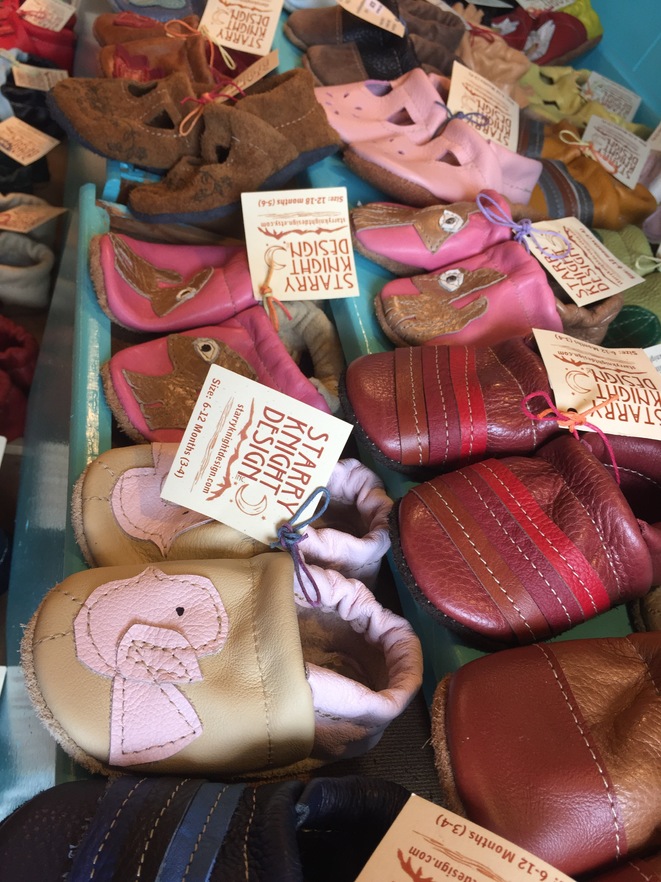 8. Music
We feel pretty lucky to be in a region touting one of the best live music scenes in the West—Missoula's music game is strong. National acts and local bands grace the stages of state-of-the-art venues here, like the Top Hat, the Wilma, and KettleHouse Amphitheater—a new concert hot spot on the banks of the Blackfoot River. It would be nearly impossible to not find live music here any night of the week, or in any number of our small towns, for that matter.
9. Lakes + Rivers
From the largest freshwater lake west of the Mississippi—Flathead Lake— to famous rivers, blue-ribbon trout streams and hidden alpine lakes, Western Montana is much more than mountains. Our waterways offer multiple ways to recreate, like fly-fishing, ice fishing, kayaking, stand-up paddleboarding, sailing and floating down the Clark Fork River in a tube right into one of the most walkable downtowns in Glacier Country.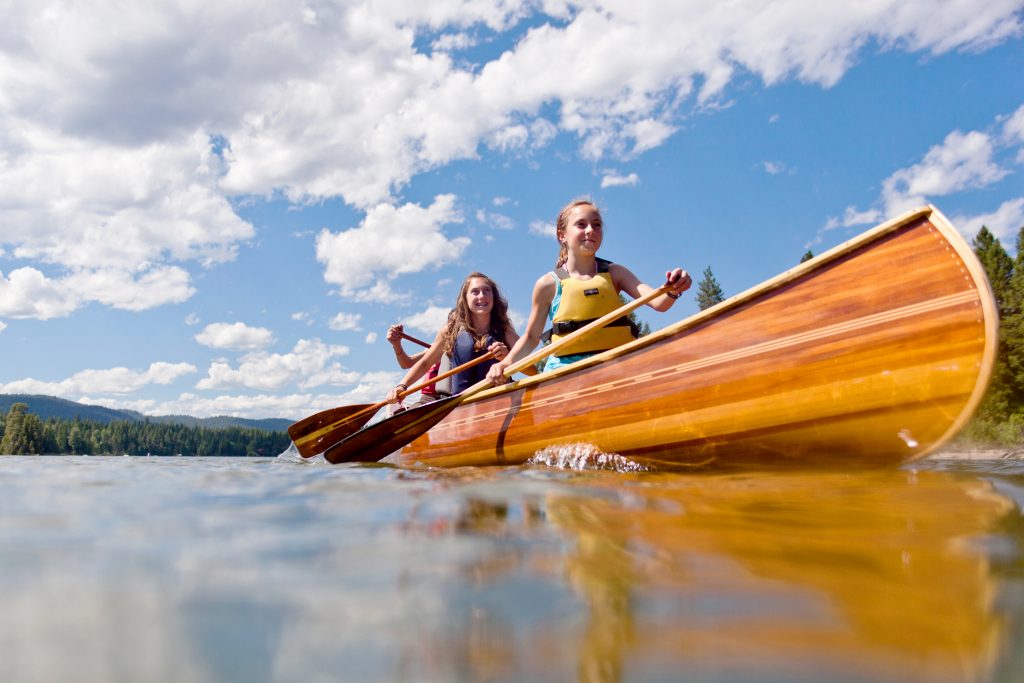 10. Accessibility
Does all this sound pretty good to you? Come see for yourself. It's easy to get here and just as simple to get around while you're with us. Especially with flights arriving daily into our two international airports—Missoula and Glacier Park—from 14 major U.S. cities (some seasonally) on multiple airlines, plus Amtrak's Empire Builder and our well-maintained highway system. Once you're here, adventure is easy, too.
November 25, 2019
Related: Arts and Culture, Bigfork, Direct Flights, Events, Glacier National Park, Missoula, Montana, Outdoor Fun, Polebridge, Seeley Lake, Shopping, Skijoring, Stevensville, Water Fun, Whitefish, Wildlife, Winter Fun