I have a very important question for you: is it possible to love a belt buckle? Please say yes because this girl is totally in love with my newest find, a belt buckle in the shape of my beloved Montana.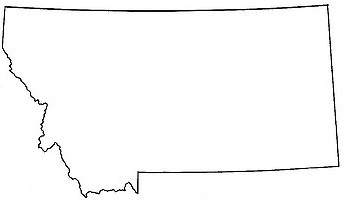 Let me explain. Earlier this winter, I went over to the Made in Montana Tradeshow to meet my mom to do some buying for my family's general store in Augusta, Montana. Sidenote: if you haven't been to the little town of Augusta, be sure to put it on your list of places to visit. It's located on the Rocky Mountain Front and is one of the most charming western towns in Montana. 
While I was wandering the aisles looking at all of the different made in Montana products, one booth in particular stopped me in my tracks: Wild Horse Steel Works. Based in Bozeman, Montana and owned by the husband and wife team of Marty and Barb, Wild Horse Steel Works had an array of belt buckles that were all handcrafted right here in Big Sky Country.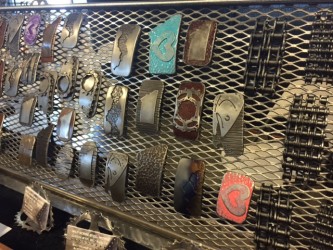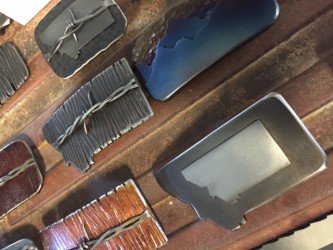 And a few of my personal favorites…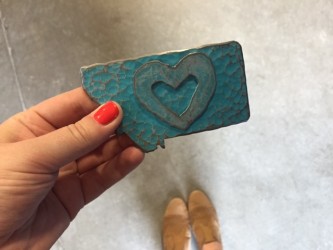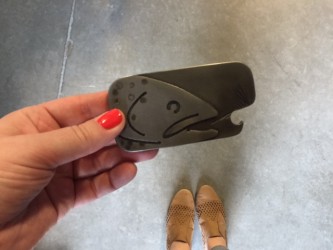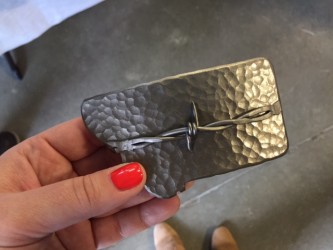 The best part about finding these awesome belt buckles? I went home with one.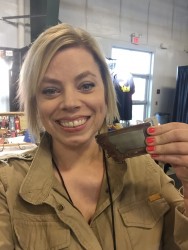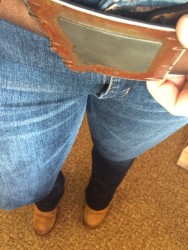 And if you want your own piece of Montana to wear on your belt? There are a handful of stores in Montana (including Allen's Manix Store in Augusta, Red Lodge Furniture Studio in Red Lodge, The Purple Pomegranate in Whitefish, Mother Moose Gifts & Gallery in Missoula and the Beehive Art Gallery in Livingston) that carry the buckles or you can peruse them on Wild Horse Steel Work's website.
xo,
TT
April 16, 2015
Related: Uncategorized