There's nothing quite like loading up the family and embarking on an epic road trip to make some everlasting memories and there's no place to make those memories better than Montana. From the Bitterroot Valley to Glacier National Park, Western Montana has enough scenic byways for a lifetime of cruising. We love road trips and camping so we partnered with Bretz RV & Marine to bring you a spring camping gear giveaway. Enter to win, load up your RV, chart a route through our charming small towns and make it a point to pull over and check out these fun and unique roadside attractions.
A Hefty Hereford
Along Highway 200 at Clearwater Junction, you'll find a 15-foot-high, 18-foot-long Hereford steer.
50,000 Silver $ Bar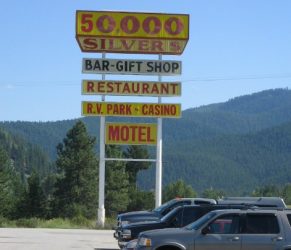 Stop in St. Regis to visit the infamous 50,000 Silver $ Bar, stay for the burgers, shakes and souvenirs.
Stay: Salmon Lake State Park, Clearwater Junction, Big Larch Campground
Flathead Cherries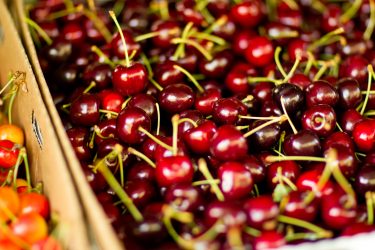 At 3,000 feet above sea level, Flathead Lake has the perfect growing climate for cherries. Make your way around the largest freshwater lake west of the Mississippi to see the orchards, and be sure to stop at a roadside stand for a taste of this prized fruit.
Stay: Campground St. Regis, Nugget RV Park
Amazing Fun Center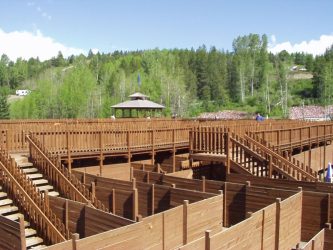 When you're done exploring Glacier National Park take the kids to the Amazing Fun Center in West Glacier. With a 1.5-mile maze, go karts, bumper boats and mini golf, you won't leave without being at least a little a-MAZE-d.
Stay: Flathead Lake KOA in Polson, Polson Motorcoach & RV Resort, Edgewater R.V. Resort & Motel in Lakeside, Diamond S RV Park in Ronan
Seeley Lake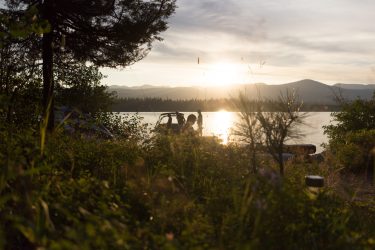 With easy water access, a walk-up burger joint (Bay Burgers, right on the lake!) and ice cream shops (try a blue-goo swirl cone at The Ice Cream Place), your family will fall in love with this little lake town.
Stay: Seeley Lake Campground
Darby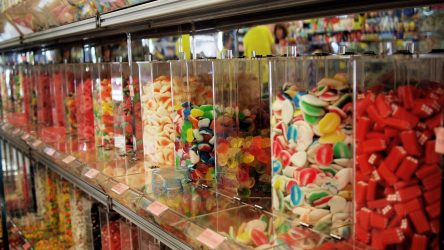 What road trip is complete without a stop at an old-fashioned candy store? Darby, Montana's Old West Candy Store is the perfect spot to satisfy your sweet tooth. Don't miss out on the huckleberry options!
Stay: Travellers Rest Cabins and RV Park
Float the Clark Fork River and Ride the Carousel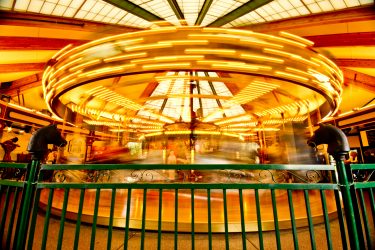 Stop in Missoula to ride one of the fastest carousels in the West. If you're there on the weekend, be sure to check out one of several farmers markets on Higgins Avenue. Cool off with a scenic float down the Clark Fork River afterwards.
Stay: Jellystone RV Park, Cabins, Campground, Boat & RV Storage, Jim & Mary's RV Park, Missoula KOA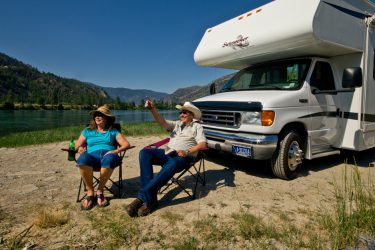 We've partnered with Bretz RV & Marine of Missoula to help you on your journey to find these Western Montana roadside gems. Store gear, grill and lounge with this custom camping set perfect for your next adventure.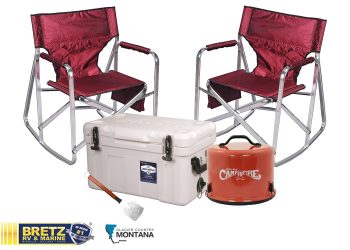 This contest has closed. Visit glaciermt.com for more giveaway opportunities.
March 20, 2017
Related: Bitterroot Valley, Darby, Fall Fun, Family Fun, Flathead Corridor, Getting Around, Montana, Outdoor Fun, Seeley Lake, Seeley-Swan Corridor, Spring Fun, St. Regis, Stay, Summer Fun, Uncategorized, Vacation, Water Fun, West Glacier, Winter Fun