It's literally the most wonderful time of the year: Christmas! 
For as long as I can remember, I've been a lover of all things Christmas. This time of the year has always been a big deal. When I was growing up, we spent every Christmas Eve with my mom's side of the family which meant that we would go over the river and through the woods and gather 50+ family members together to celebrate the season. Typically, this included a nativity scene and Christmas caroling, often with a donkey, camels and uncles dressed as wise men in tow. (You guys, I can't make this stuff up). And I loved every minute of it.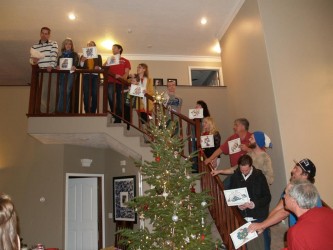 As I've gotten older, one of my other favorite things about Christmas has become buying presents for people. And that, my friends, is something I take seriously. You see, I don't like giving presents just for the sake of giving them. Instead, I want people to LOVE their gifts.
Because of this, I'm often on the lookout for presents that are a perfect match to their recipient. I also like to shop local, which means I regularly peruse local stores for gift ideas. And since shopping is one of my strongest talents (shout out to my mama), I've rounded up some of the best places in Glacier Country to pick up Montana-centric gifts for everyone on your list.
Glacier Distilling Company. Located in Coram, this distillery makes their spirits from local, Montana-sourced grains, which makes me love them even more. Their appropriately named spirits include Glacier Dew, North Fork, Bad Rock Rye, Wheatfish Whiskey and Fireweed Whiskey. Plus, their gear store includes things like belt buckle flasks, copper mugs, T-shirts and trucker hats. Side note: their tasting room is one of my favorite places to stop en route to Glacier National Park.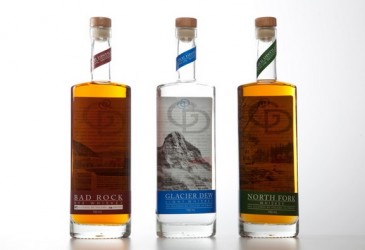 Glacier County Honey Co. Made by what I'm pretty sure are the nicest bees in Montana in the shadow of Glacier National Park, Glacier County Honey has a variety of honey and beeswax products available. My personal favorites: their one pound containers of honey in corked glass jars (you can get a 4-pack for $60 here), their honey bucket and Montana-shaped ornaments.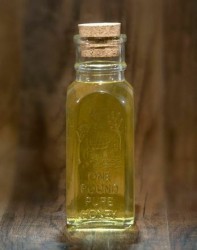 Elk Camp Arts, Gallery and Showroom. Sitting on main street in downtown Eureka, this local art gallery has a fantastic selection of made-in-Montana products, including hand-painted mugs and wine glasses, Amish furniture and bronze sculptures.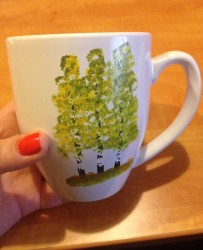 Cloth & Crown. My favorite shop in Missoula, Cloth & Crown has one of the best selections of clothes, jewelry and accessories for women. They carry a wide variety of clothing and jewelry lines that are made in the USA, as well as specialty lines that come from right here in Montana.

The Sweet Palace. Truth time: I love candy. One of the must-stop places for locally made chocolate is The Sweet Palace in Philipsburg. Not only is it a fun shop to walk into, but they have one of the largest selections of sweets I've ever seen, including fudge, taffy, chocolates and hard candy. PS: You can also order their candy online here.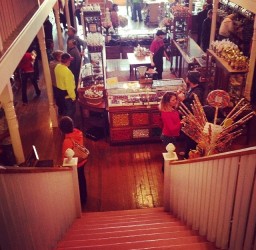 Glacier Country's Montana Beanies. If you're anything like me, you (or your girlfriend, wife, sister, dad, etc.) probably have crazy hair days. My cure for my messy hair is throwing on a beanie or hat. These cute beanies are unisex and come in dark blue, light blue, pink and red. Plus, they're on sale for $15.95 through Christmas.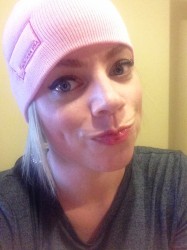 Montana Magazine. You guys, I love Montana Magazine. (So much so that I actually have my very own subscription). The magazine comes out six times per year and tells stories from around Montana, including Glacier National Park, Yellowstone National Park and some of the state's best off-the-beaten path destinations. My favorite part: the colorful features that highlight a cast of Montana characters like James Behring, a Missoula resident who business is making custom knives.
Happy Christmas,
TT
December 4, 2014
Related: Uncategorized