I've got a confession: while I'm a born and raised Montana girl who has spent extensive amounts of time traveling the state, there are still some places I've never been to. At the very top of my list: Bighorn Canyon National Recreation Area.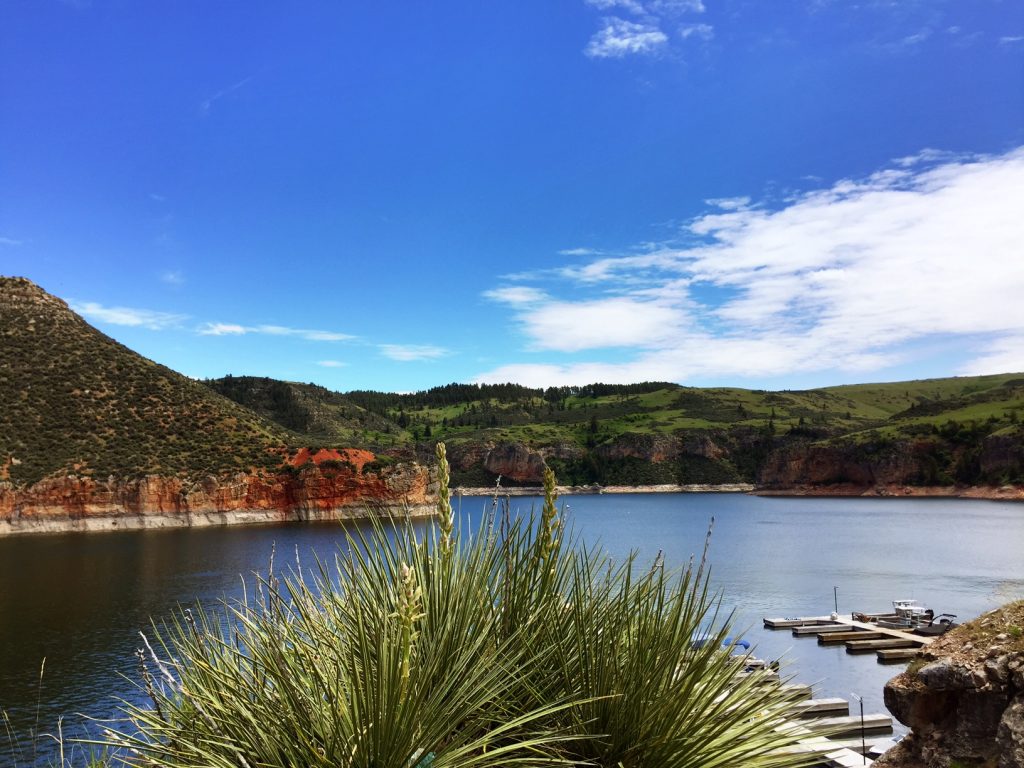 I'd heard tales of this magical place from friends and family, but hadn't had the opportunity to see it for myself. But that all changed earlier this month when my friend Nick (who lives in Billings, Montana) invited me down to his neck of the woods to spend a couple of days on a trip that would include a visit to my much-longed for love, Bighorn Canyon. Needless to say, I said yes to his invitation. After a night in Billings, we set off for Fort Smith and the Montana side of Bighorn Canyon (this recreation area is located in both Montana and Wyoming) for an afternoon on the canyon.
Here's a look at our boat tour on Bighorn Canyon…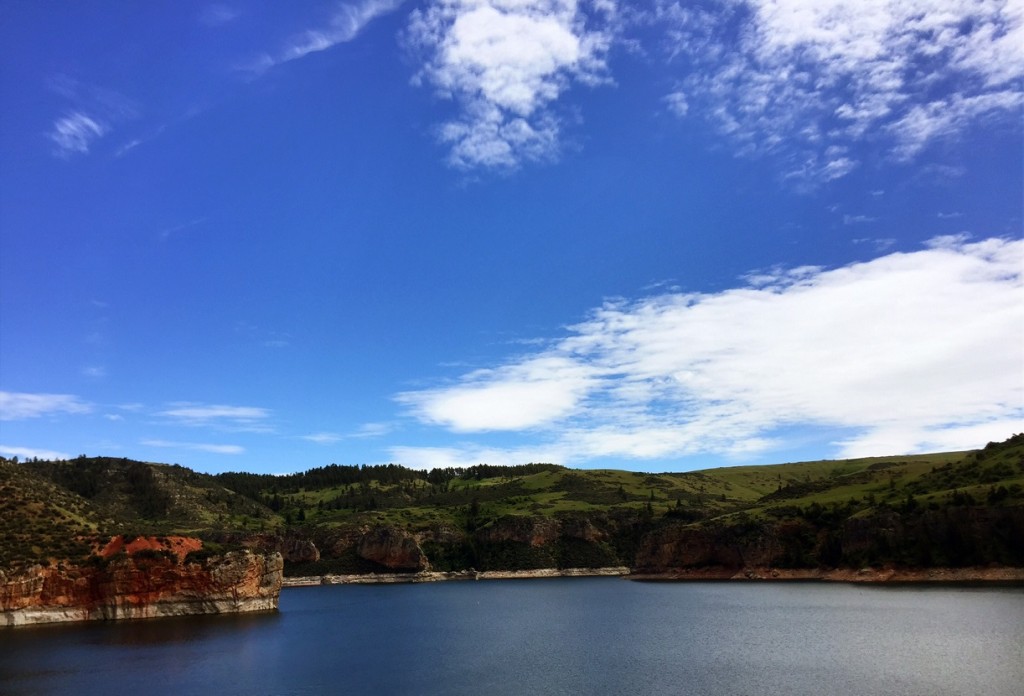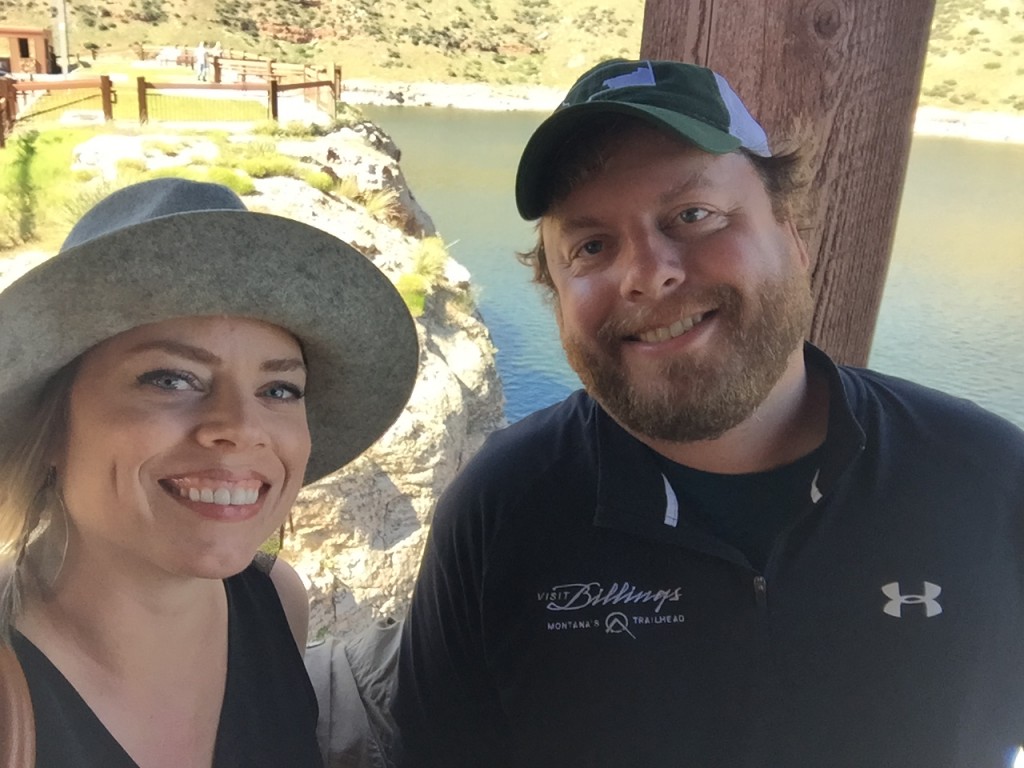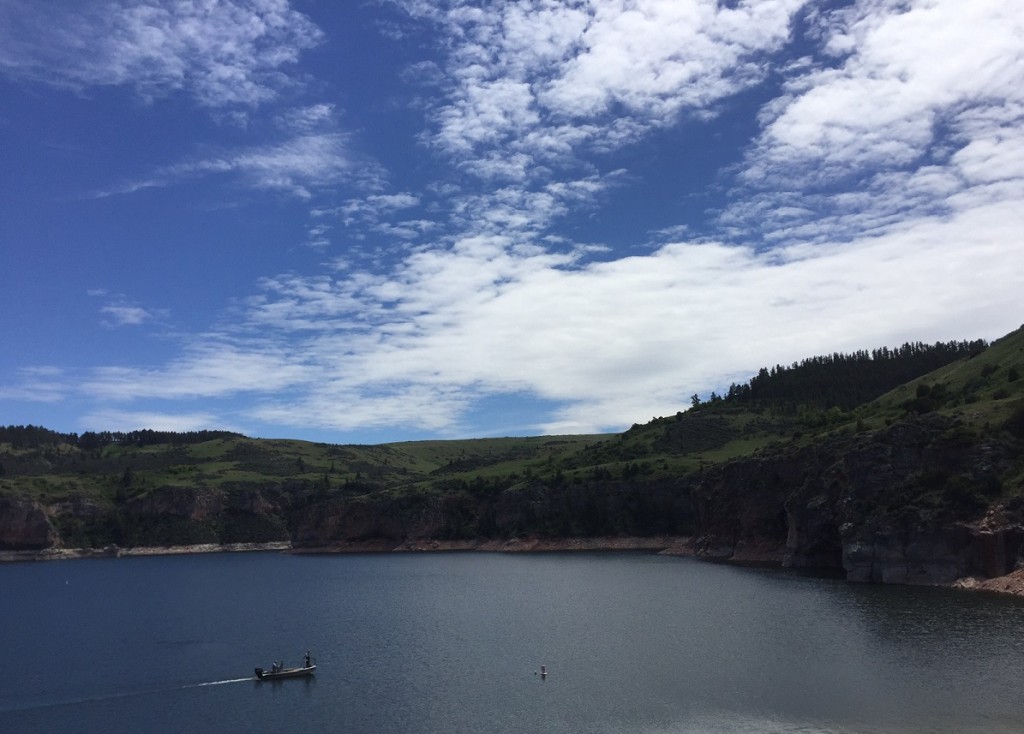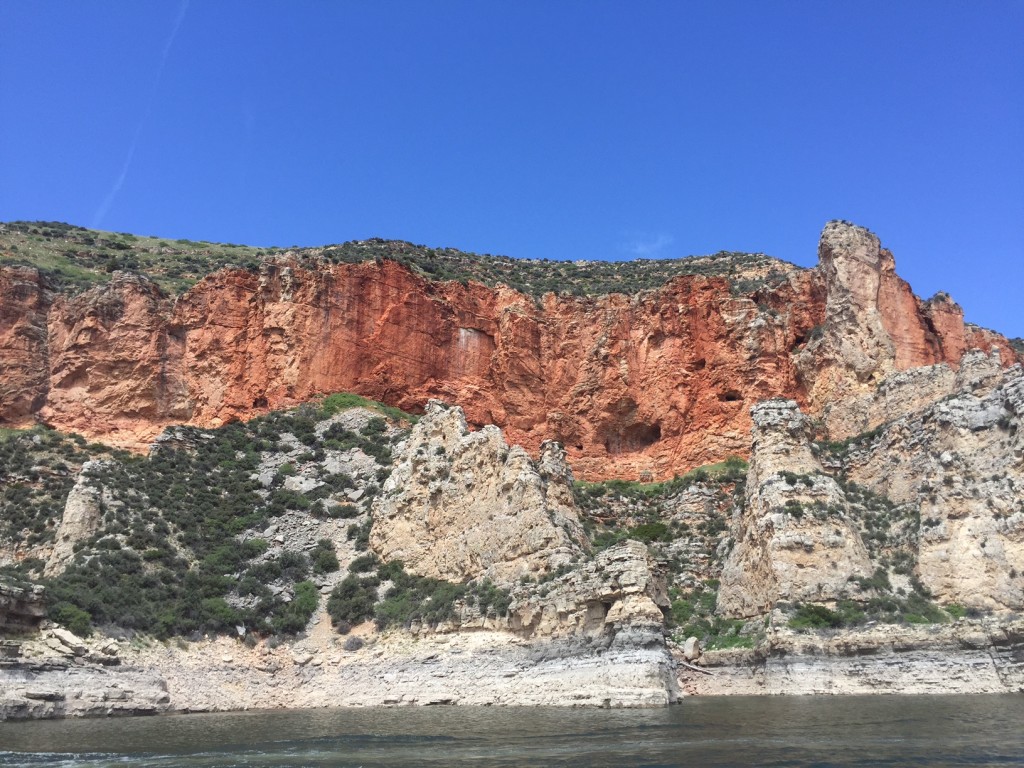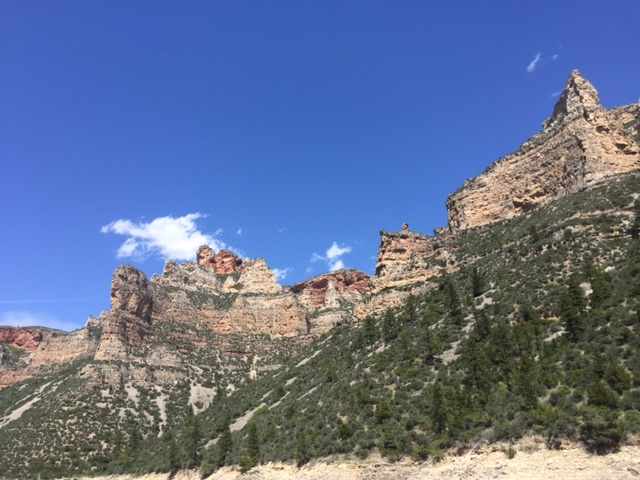 After cruising in for about 5 miles, our boat captain took us down a small branch of the river to a campsite that is ONLY accessible by boat. Which, to me, is basically a dream come true.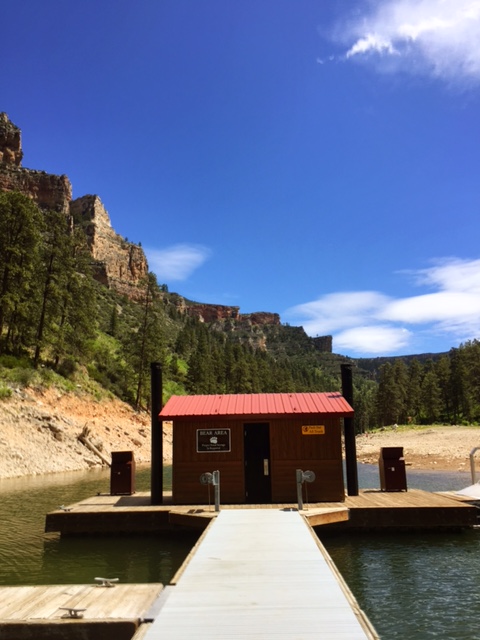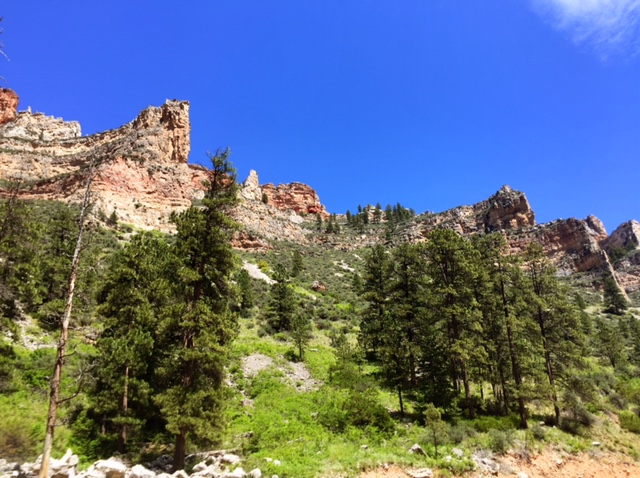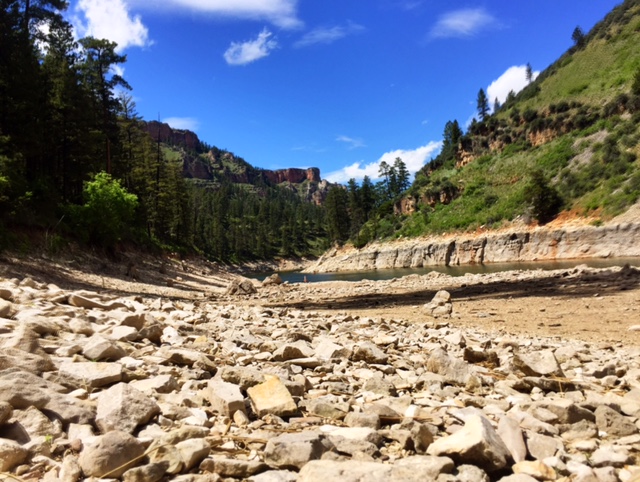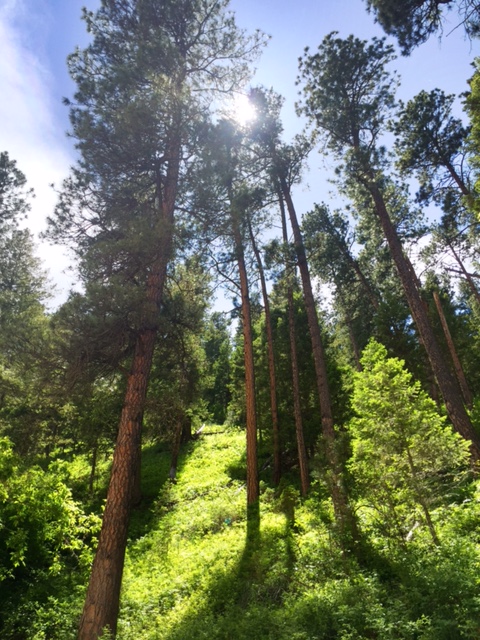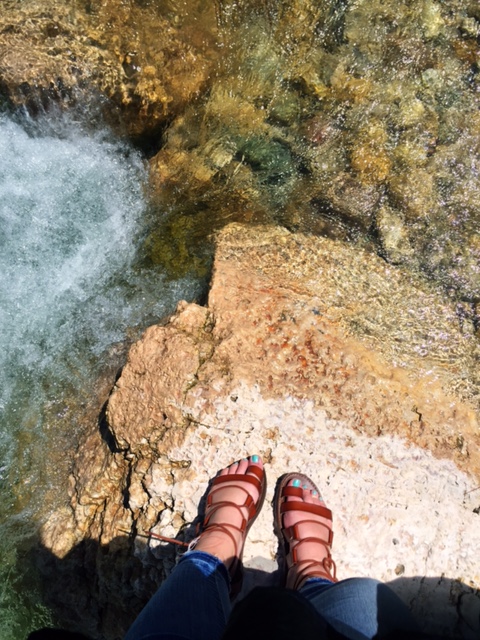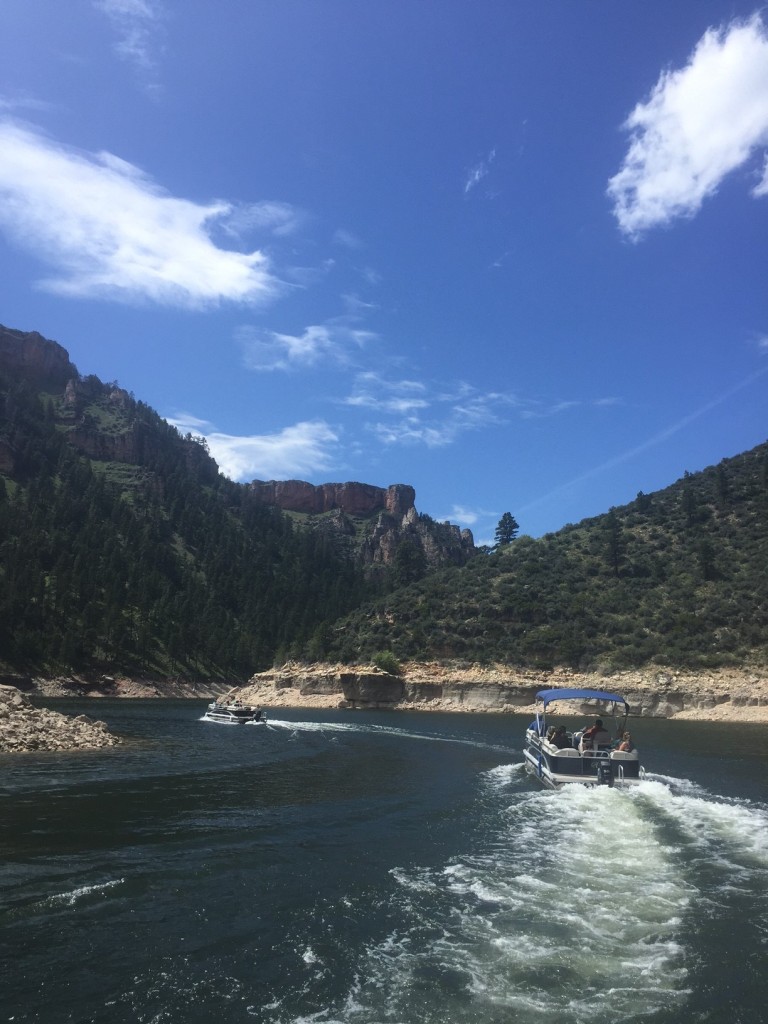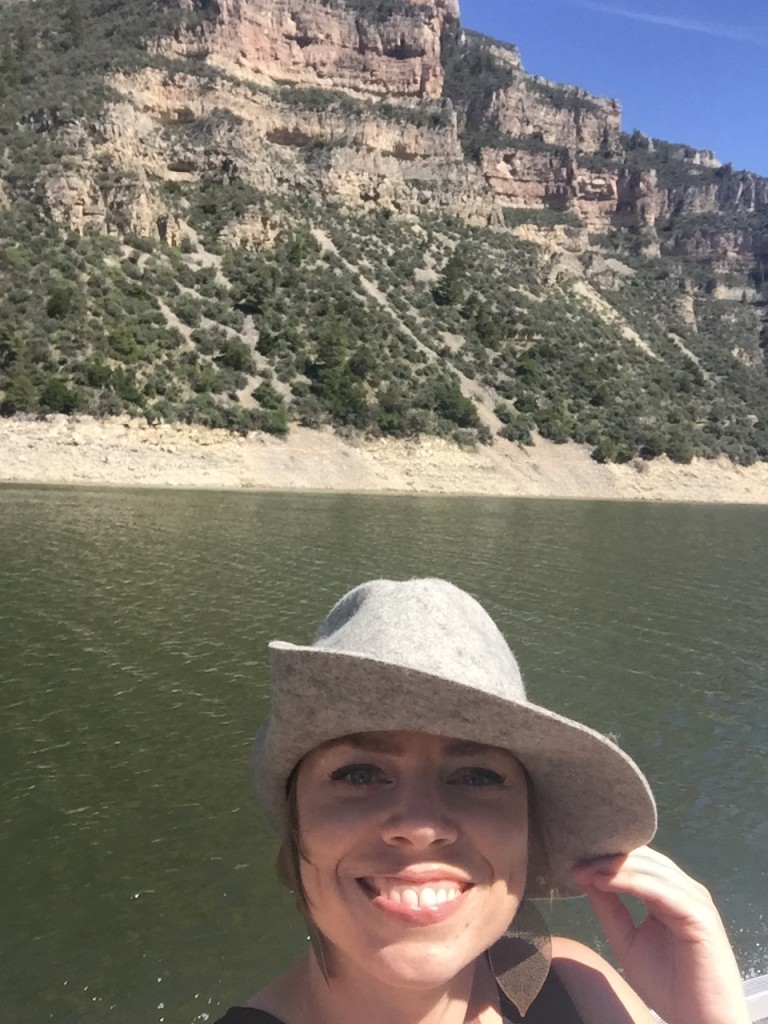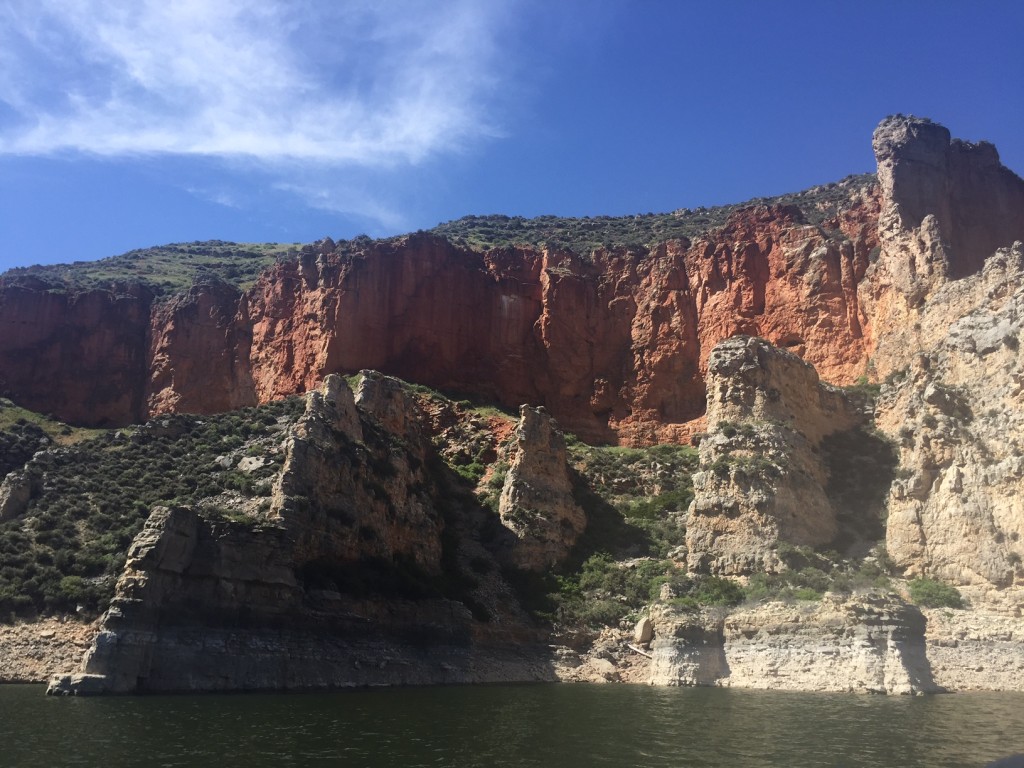 While I'm from the Rocky Mountain Front (or the "east side" as it's commonly referred to) and now live in Western Montana, I have a genuine appreciation for the beauty of eastern and southeast Montana. I can blame it on my brothers playing 6-man football that caused me to drive all over the state growing up or the natural wanderlust that comes with exploring my massive home state, but I've always had a soft spot for the east side of the state.
Because the fact of the matter is this: southeast Montana is beautiful. And if you haven't made it there yet, I recommend putting it on your travel list.
If you go:
-You can access the northern district of Bighorn Canyon National Recreation Area from Fort Smith, Montana and the southern district of the canyon from near Lovell, Wyoming.
-When visiting the canyon from the northern district, make a stop at Ok-A-Beh Marina just outside Fort Smith. The marina rents pontoon boats and is a great stop for food/beverage and fishing supplies.
-You can bring your own boat to recreate on the canyon and no special permit is needed. Read more on boating on Bighorn Canyon here.
–Horseshoe Bend Marina (near Lovell) also has rentals and food/drink.
xo,
TT
June 17, 2016
Related: Montana