We're going to come right out and say it: we're carnivores at heart. When we think of all the things we love about Western Montana (the list is long), savoring a juicy, perfectly cooked, locally raised steak is way up near the top of the list. It's not just a mouthwateringly delicious meal, it's a full Montana experience. Raising cattle is a way of life here. It's a livelihood infused with a rich history of agricultural pride, cowboy culture and—most importantly—a high regard for the land and the livestock. We love everything about a Montana steakhouse, and we're pretty confident you will, too.
Western Montana's steakhouses are community fixtures that attract locals and visitors from far and wide, and our steaks are some of the best you'll ever sink your teeth into. From fine-dining western lodges to log-cabin atmospheres, Glacier Country's got a steak cooked to your idea of perfection. So, no matter your cut of choice, mosey on up to one of these fine establishments, grab a steak knife and see what all the fuss is about. (Cowboy hat and boots optional.)
Lolo Creek Steak House
Just south of Missoula as you head down the Bitterroot Valley, stop in at Lolo Creek Steak House in Lolo. They take pride in having served "ranchers, hikers, bikers, vacationers, hunters, snowmobilers, fly fisherman, floaters, artists, writers, students and their families for over 27 years," so, you'll be in good company. The large log cabin setting with western décor provides a genuine Montana experience and a prime selection of irresistible steak.
Summit Mountain Lodge and Steakhouse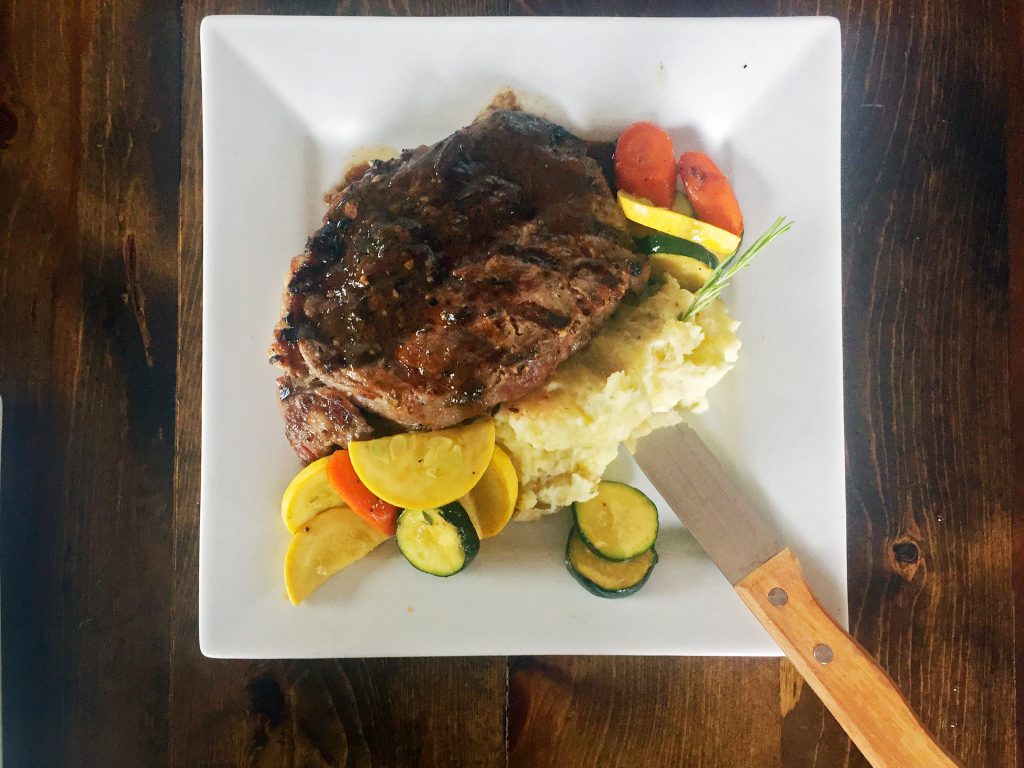 Located in Essex on the southeast corner of Glacier National Park, the historic Summit Mountain Lodge offers exactly what you want in a steak dinner—juicy, perfectly seasoned and seared meat with grilled vegetables. Housed in the iconic Great Northern Train Station built in 1906, Summit Mountain offers stunning park views from its deck, locally crafted beer, specialty cocktails and wine.
Bonus: overnight in one of the 32-acre property's eight cabins.
Victor Steakhouse
Further on down the valley, you get a lot of beef for your buck at Victor Steakhouse, and it's delicious too. For dessert, try a deep-fried piece of cheesecake or their famous peanut butter pie, that is, if you've got any room left.
Skalkaho Steak House
If you're lucky, you might spot a bighorn sheep or moose while you're dining at Skalkaho Steak House. Wildlife makes itself known here inside and out. 15 miles south of Hamilton, the views in this part of the Bitterroot Valley are spectacular. This little gem has won awards for best steak, best atmosphere and best views in the Bitterroot, and one of the things that makes it such a unique spot is the hundreds of hummingbirds that visit the outside patio during the summer months.
The Depot
For more than 40 years, The Depot has been one of Montana's premiere classic western steakhouses. Located in Missoula, The Depot offers a full bar, 18 beers on tap (including some local favorites) and a Wine Spectator award-winning wine list. Seafood is flown in daily, so try the Depot Steak, an 8-ounce tenderloin topped with Alaskan king crab and béarnaise sauce. Afterwards, explore Missoula's lively downtown.
The Montana Club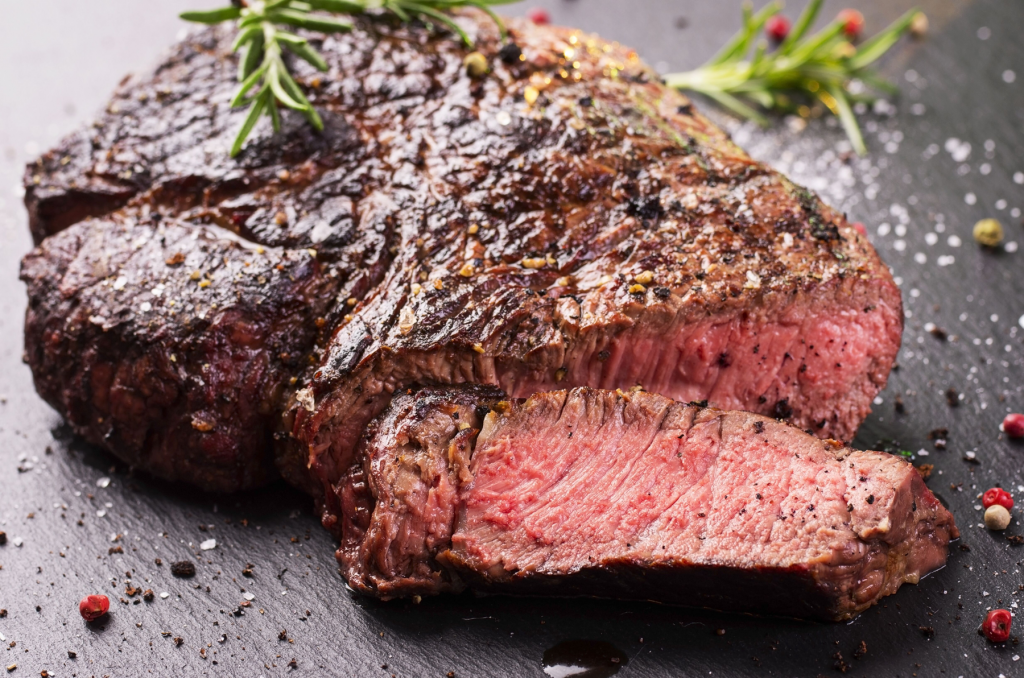 Homestyle meets Montana style at The Montana Club, with two locations in Missoula and one in Kalispell. "Montana's hometown restaurant" serves up scratch-made entrées and mouthwatering steak. Their 10-ounce Montana Club Cattle Company Angus Steak is exclusively selected and specially cut for The Montana Club Restaurants and aged for a minimum of 45 days. There's something for everyone at the Montana Club, plus both Missoula and Kalispell serve up hearty doses of arts, culture, nightlife and recreation.
Whitefish Lake Restaurant
The New York Times called Whitefish Lake Restaurant one of the best restaurants in the Whitefish area. Tee up for 18 holes at this historic golf-course setting and end your day on the green by heading inside for a prime cut of Montana beef cooked exactly how you like it. Add a side of white truffle macaroni and cheese baked au gratin. Insider Tip: start with the Baked Brie in Puff Pastry or the New Zealand Mussels…or both.
Venture Inn and Restaurant
How does eating a 7-ounce premium choice Angus bacon-wrapped top sirloin filet with roasted jumbo shrimp sound after a beautiful hike in the Cabinet Mountains Wilderness? Don't mind if we do. Venture on over to Libby in Montana's beautiful Kootenai River Valley and savor a meal at the Venture Inn and Restaurant.
Lindey's Prime Steakhouse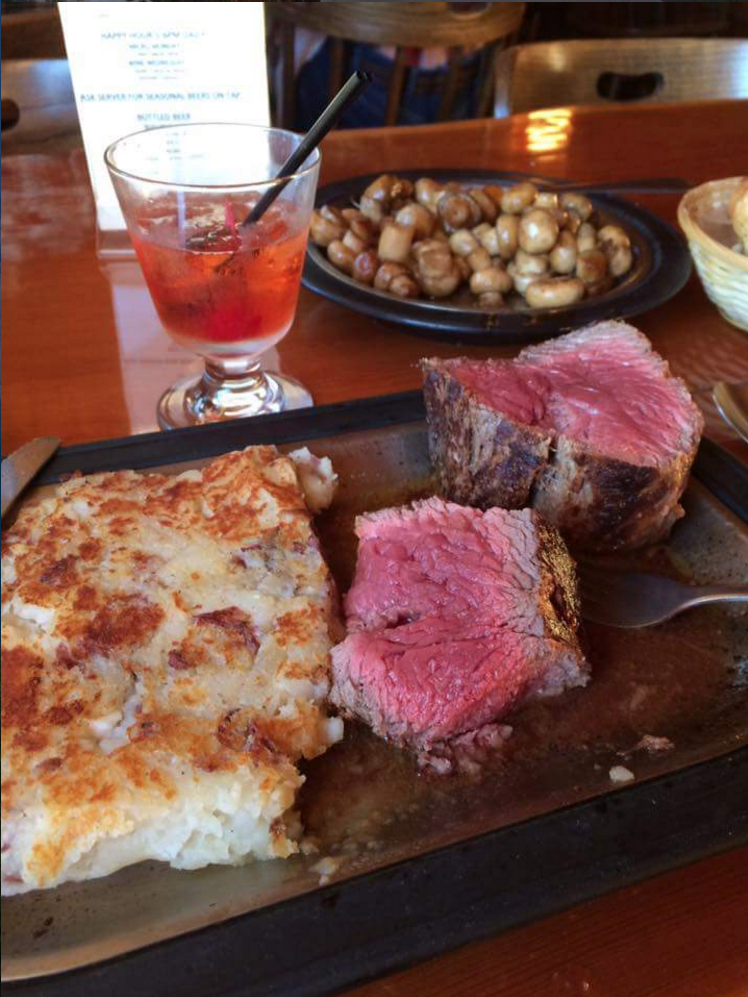 We love a good lake with our steak. That's why we love Lindey's Prime Steakhouse in Seeley Lake. Premium Montana steak and stunning views? Yes please. All steaks come with garlic bread, potatoes, salad and sweet pickled watermelon rind. Enjoy the sunset from this beautiful, rustic, cedar-sided steakhouse situated right on the edge of the lake.
Babb Bar Cattle Baron Supper Club
Babb Bar Cattle Baron Supper Club had us at "special sauce." Known as one of Montana's best steakhouses, most outfitters end their Blackfeet Reservation trips with a stop at the Cattle Baron for their famous family recipes, flawlessly cooked steak and a cultural experience provided by the attentive and energetic owners.
What's one more?
Narrowing the list down to 10 of our favorite steak stops was impossible. We just couldn't pass this next one up. Plus, it's in Glacier National Park, and, well, you know how we feel about the park…
BONUS: The Belton Chalet Grill Dining Room and Tap Room
Top off a day in Glacier National Park with a Montana-ranched steak at the 1910 historic Belton Chalet where "the way it was…still is." Talented chefs prepare world-class meals in a unique outdoor kitchen, and guests watch the sunset from the expansive deck. Do yourself a favor and try one of their cocktails with vodka that's infused with Montana's famous Flathead cherries.
DIY: While we love a good night out, we know some of you might enjoy the experience of cooking up a Montana steak yourself. Local butchers and community farmers markets are a great place to buy premium Montana-raised beef.
P.S. If you're looking for a complete western adventure (we highly recommend it), cowboy up at a Western Montana guest ranch for way more than a prime porterhouse.
July 25, 2017
Related: Babb, Bitterroot Valley, Blackfeet Indian Reservation, Blackfeet Nation, Essex, Food, Glacier National Park, Hamilton, Kalispell, Libby, Lolo, Missoula, Uncategorized, Victor, West Glacier, Whitefish