Hunting in Montana was once a way of life, fundamental to surviving and feeding our families. Today, hunting holds a special place in the hearts of many Montanans who recall our rich history of tradition and necessity. It is also a vital wildlife management tool, helping to keep nature at a healthy balance with available and supportive habitat. Western Montana boasts an abundance of diverse wildlife and expansive hunting terrain on both public and private lands. Glacier Country is prime for the hunt with elk, moose, deer, mountain lions, bighorn sheep, upland birds and waterfowl; there's an adventure for nearly every type of hunter. Our hunting outfitters and guides can help you plan a world-class hunting expedition. Learn about wild animals and local outfitters in the region—a treasure trove of wildlife awaits.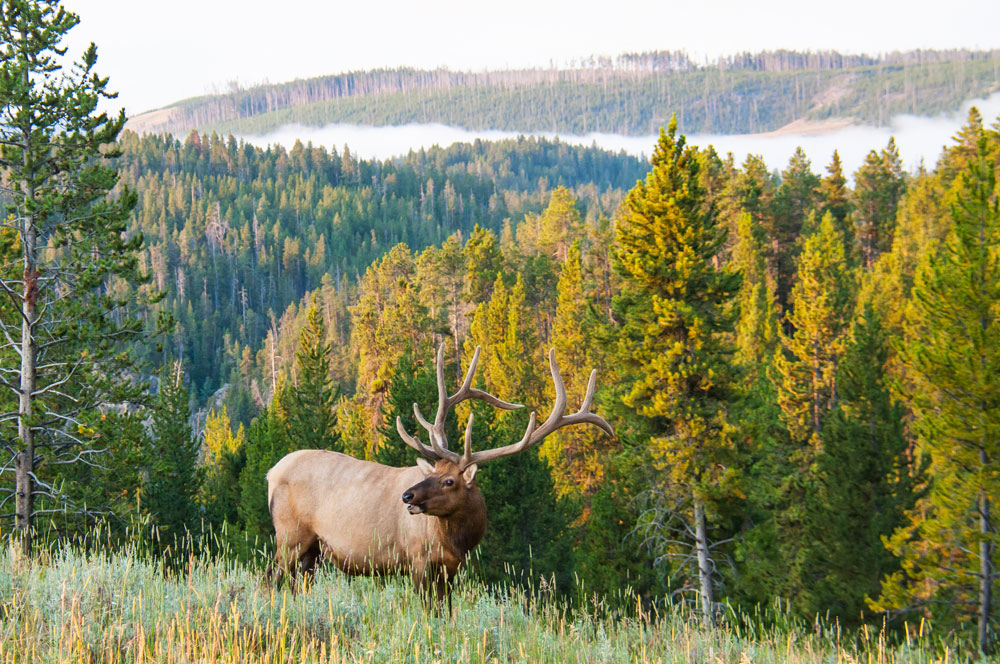 BIG GAME
Western Montana is home to more than 19 large mammals, 10 of which are legal to hunt. Elk, mule deer and white-tailed deer are some of the most common big game species to hunt in Western Montana. Huge bull elk, high-country mule deer and large white-tailed deer can be found on public land, if you're determined and ready to take on challenging terrain. Bighorn sheep, moose and some predators can be harvested in our region, many of which require a special draw tag—a tag that is limited in number by Montana Fish, Wildlife & Parks. Special draw tags must be applied for and are drawn at random.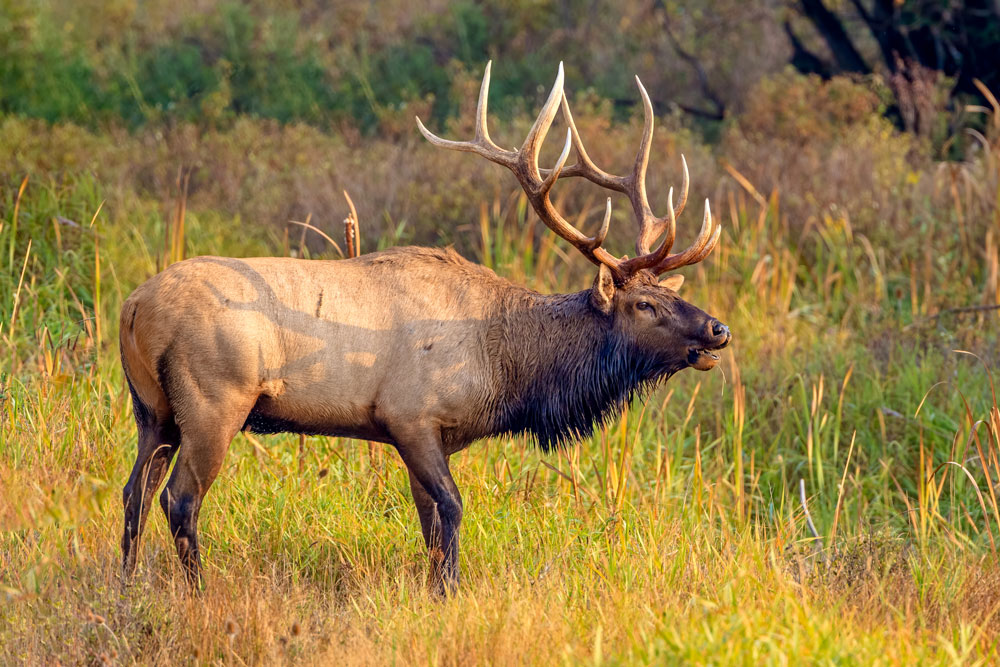 UPLAND + WATERFOWL
Western Montana's pristine landscape makes for prime bird habitat. Mountain grouse, Hungarian and chukar partridge and ring-necked pheasants are some of the upland game birds you'll find here. Turkey also are prolific in Glacier Country and are legal to hunt in both the spring and fall, just in time for Thanksgiving. Turkeys require an additional license.
Every year thousands of birds migrate through Glacier Country. Our skies are filled with trumpeter and tundra swans and sandhill cranes, our lakes and rivers are flush with waterfowl. Montana is one of 15 states where you can hunt sandhill cranes and one of eight states where you can hunt swans. Most of these licenses are draw tags, and rare to get. Geese, coots and ducks (mallards, pintail, redheads, canvasbacks and scaup) are more common birds in Western Montana and huntable with a general permit.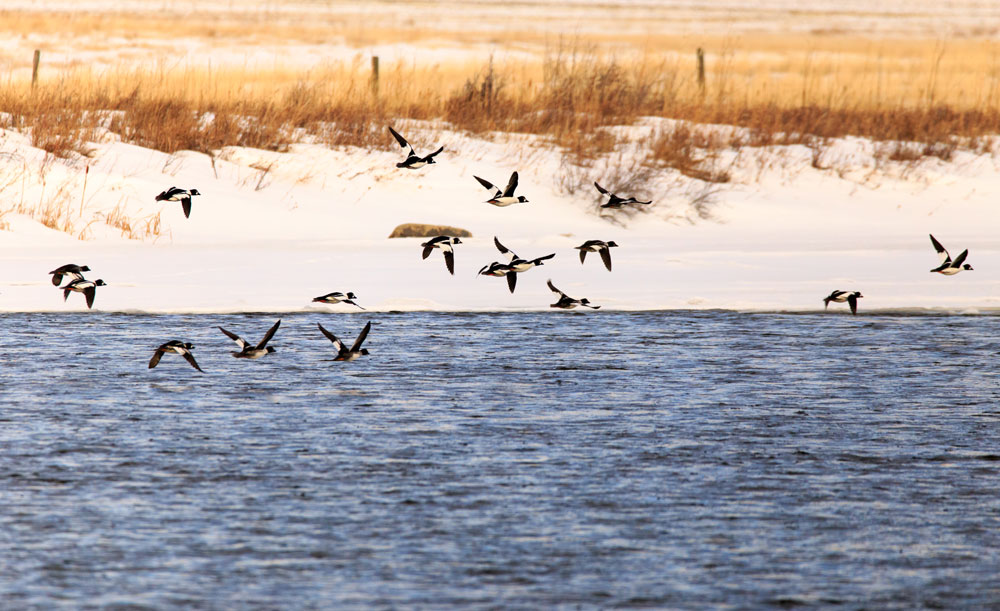 OUTFITTERS
With more than 35 million acres of National Forest and public lands to manage, Montana Fish, Wildlife & Parks has broken Western Montana into hunting regions. The regions are divided into districts and each district has its own regulations on what species/sex can be harvested—this helps manage and preserve each wildlife herd within an area. An easy way to make sure you're in accordance with all of Montana's laws is to hire a guide or go with an outfitter.
Stalk bugling elk with Swan Mountain Outfitters; they're permitted to access and guide hunts on thousands of acres in Flathead National Forest. Take on rugged terrain in Rock Creek, an area known for elk, with JM Bar Outfitters. Traverse the high country of southwest Montana with East Fork Outfitters during a fall archery hunt. Get close up with a bugling bull elk with Hole in the Wall Outfitters, operating in Clearwater National Forest. Spot and stalk white-tailed deer in Lolo, Superior and Kootenai National Forest with Cody Carr's Hunting Adventures. Montana Wilderness Lodge & Outfitters guide elk hunts along the Continental Divide, in the heart of the Bob Marshall Wilderness. They'll get you into some of the best hunting spots for elk, deer and black bears.
Linehan Outfitting Company can guide your upland bird hunt. Bring your own dog or use one of their well-trained retrievers. Or, upland bird hunt on the Blackfeet Nation with Morning Star Outfitters. A specific Blackfeet Nation bird license is required. To find the right outfitter for you, use the Montana Outfitters & Guide Association's Find an Outfitter tool.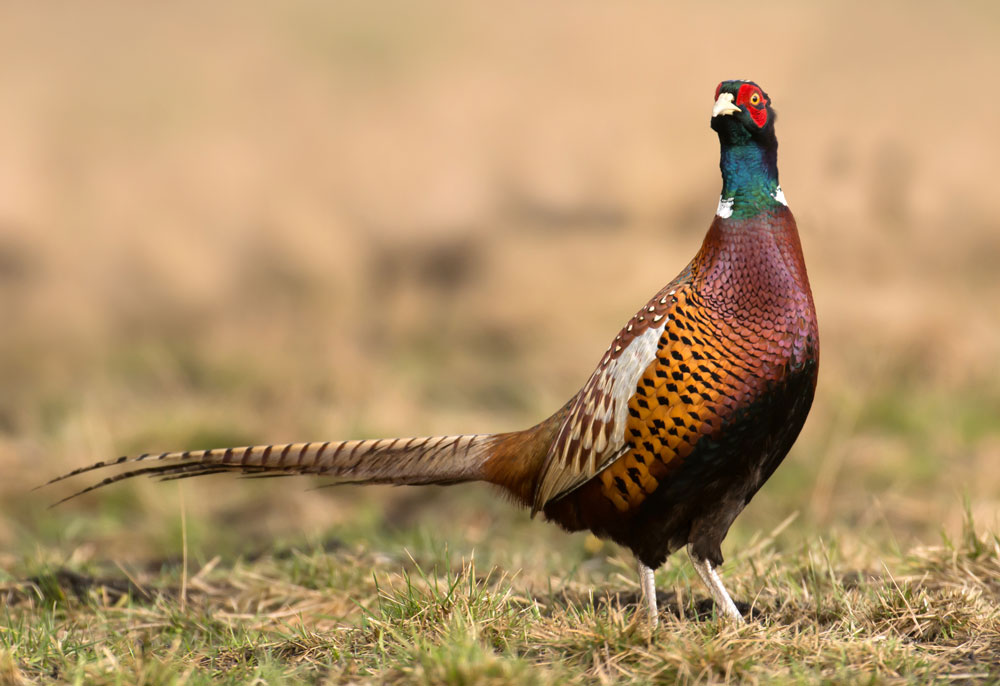 Look into regulations, and make sure you have the proper licenses and permits required before you arrive. Be a respectful hunter, leave no trace, know your target and the rules of the district, be considerate to other hunters and make sure you have permission to hunt on private land or are hunting on public land. Learn more here.
October 21, 2019
Related: Alberton, Browning, Clinton, Conner, Fall Fun, Hungry Horse, Hunting, Montana, Outfitters, Plains, Seeley-Swan Corridor, Swan Lake, Troy, Wildlife