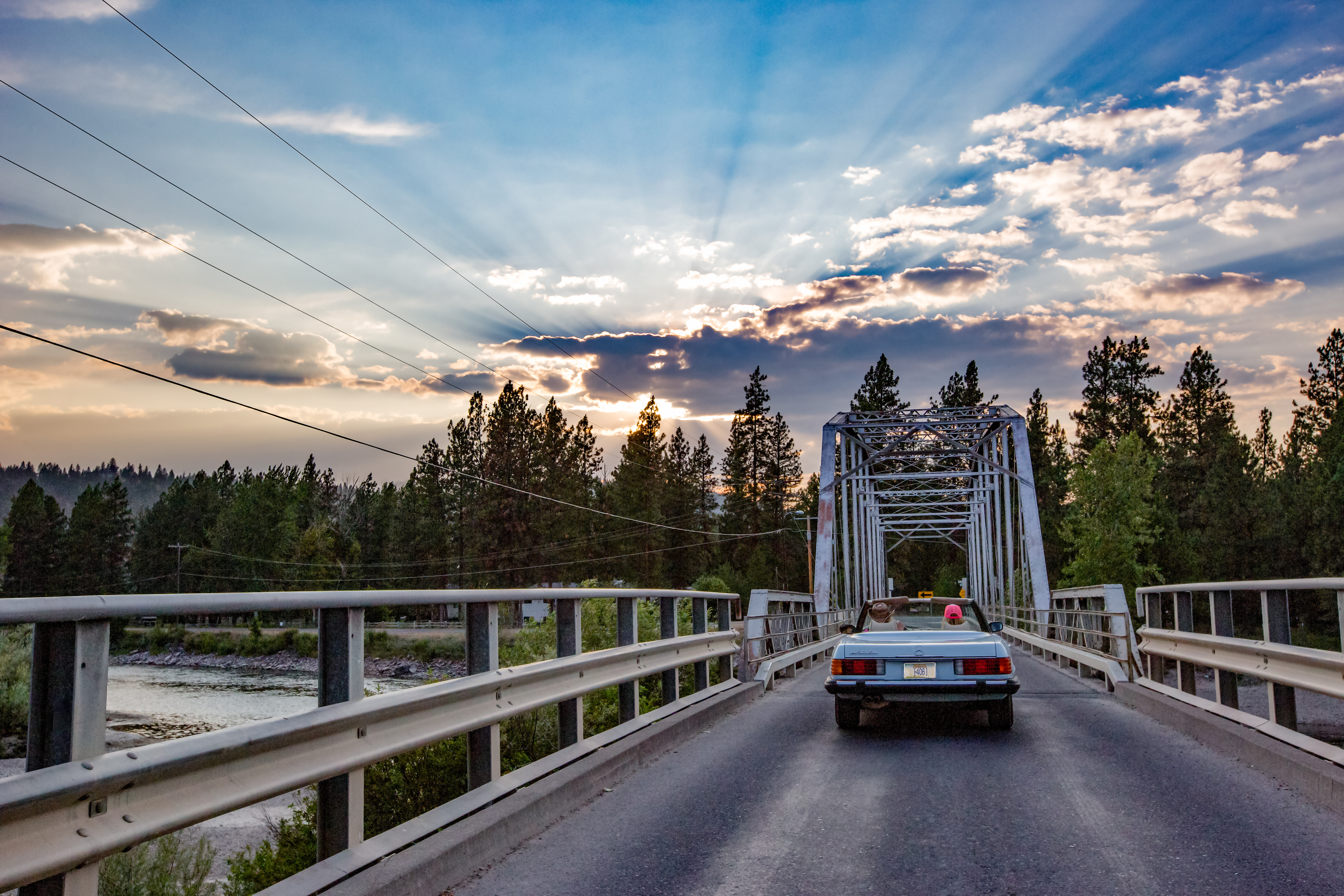 It can be a little overwhelming—albeit exciting—to wrap your head around how you might spend your time exploring Western Montana's Glacier Country. With our glacial-carved terrain, 1-million-acre national park, 75+ charming small towns and limitless adventure, you've got a lot of choices. We've put together a six-day itinerary that might help you along the way.
Day 1: The Bitterroot Valley
A short 15-minute drive south of Missoula on Highway 93 is Lolo, home to Travelers' Rest State Park—a centuries-old gathering place and campsite where Lewis and Clark rested and prepared for their journey—and Holt Heritage Museum (tours by appointment only), including memorabilia and an expansive collection of American Indian artwork as well as western wear, including hats and boots worn by some pretty famous cowboys and cowgirls.
Continue south on Highway 93 to the town of Florence and travel east on the Eastside Highway to the Lee Metcalf National Wildlife Refuge. A naturalist's paradise, look for tundra swans, woodpeckers, bald eagles and white-tailed deer from the comfort of your vehicle or walk the 2.5-miles of nature trails near the Bitterroot River. Continue south on the Eastside Highway to the community of Stevensville, with a quick detour to Fort Owen State Park. The first permanent pioneer settlement in Montana, Stevensville is home to the historic St. Mary's Mission.
After lunch at a local eatery, stroll through the downtown shops with a stop at Valley Drug and Variety for something sweet at the old-fashioned soda fountain.
Head farther south to visit the Daly Mansion just outside of Hamilton, the summer home of Copper Baron and millionaire Marcus Daly.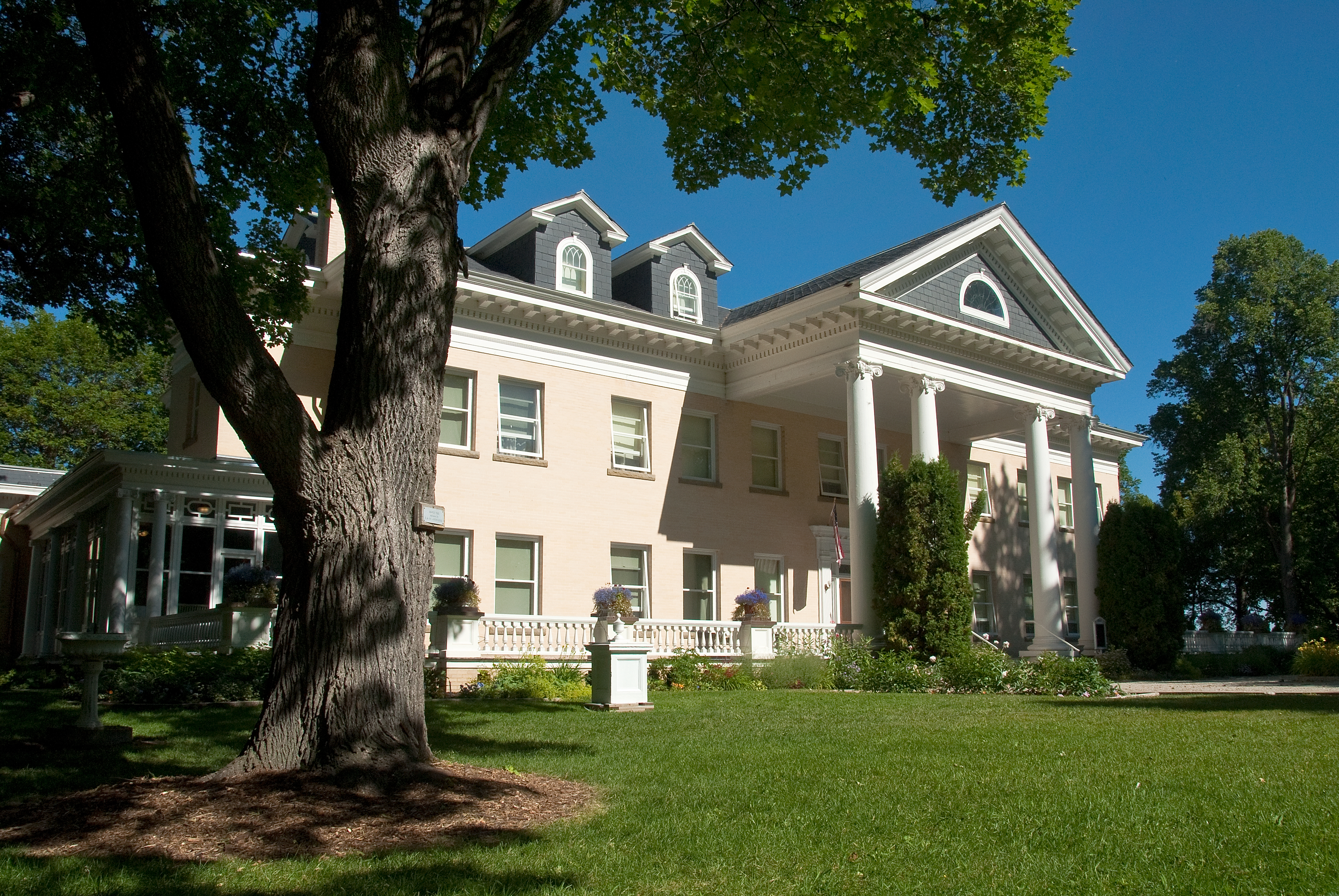 Continue a few more minutes south and you'll soon be in Hamilton—the largest town in the valley. Experience the vibrant arts scene with many galleries and shops full of work from local artisans.
You'll also find sapphire mining for that perfect gem at Sapphire Studios in Hamilton, casting a line on the Bitterroot River or continuing south for 15 minutes to Darby and visiting Jimmy "the hat man" Harrison at Double H Custom Hat Co. for a custom handmade felted fur hat.
For dinner, stop at one of the Bitterroot Valley's four craft breweries for a taste and a tour. Enjoy a wood-fired pizza or burger and a microbrew before returning to Missoula on Highway 93.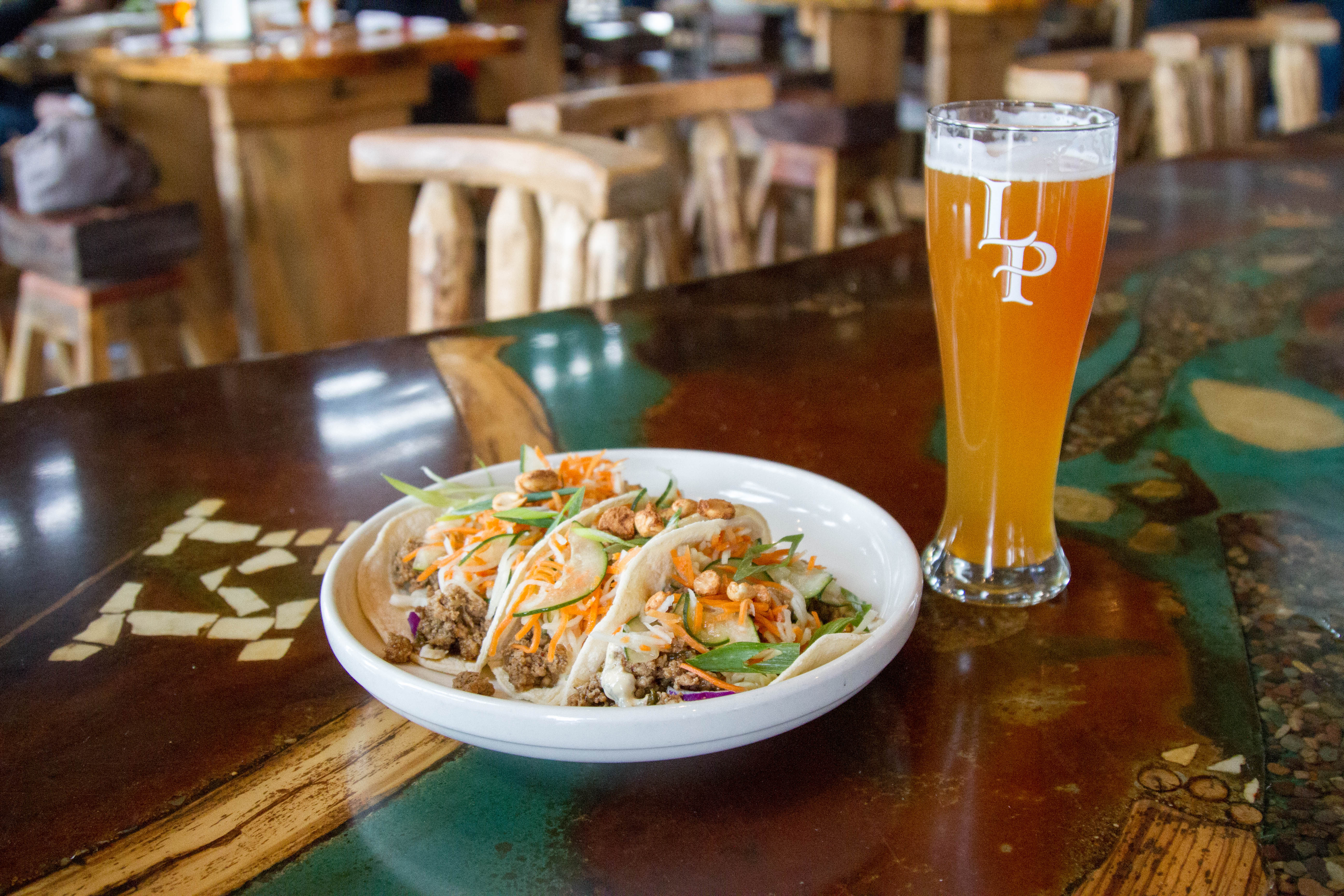 IF YOU GO:
Bitterroot Valley Chamber of Commerce – 406.363.2400 – bitterrootchamber.com
Daly Mansion – 406.363.6004 – dalymansion.org
Fort Owen State Park – 406.273.4253 – stateparks.mt.gov/fort-owen
Lee Metcalf National Wildlife Refuge – 406.777.5552 – fws.gov/refuge/lee_metcalf
St. Mary's Mission – 406.777.5734 – saintmarysmission.org
Travelers' Rest State Park – 406.273.4253 – travelersrest.org
Valley Drug and Variety – 406.777.5591 – mainstreetstevensville.com
EATS:
Bitter Root Brewing (Hamilton) – 406.363.7468 – bitterrootbrewing.com
Bouilla (Hamilton) – 406.361.0223
Lolo Peak Brewing Company (Lolo) – 406.493.6231 – lolopeakbrewery.com
Romeo's Italian Kitchen (Stevensville) – 406.777.4499 – romeositaliankitchen.com
STAY:
Alta Ranch (Darby) – 406.349.2142 – alta-ranch.com
Bear Creek Lodge (Victor) – 406.642.3306 – bear-creek-lodge.com
Bitterroot Cabins (Hamilton) – 406.363.2258 – bitterrootcabins.com
Bitterroot River Ranch (Darby) – 409.531.4939 – bitterrootriverranch.com
Rye Creek Lodge (Darby) – 406.821.3366 – ryecreeklodge.com
Time After Time Bed and Breakfast (Victor) – 406.642.3258 – timeaftertimebb.com
Triple Creek Ranch (Darby) – 406.821.4600 – triplecreekranch.com
Day 2: Missoula – The Garden City
Missoula is Montana's cultural hub and sits at the confluence of three rivers. The city boasts nine historic districts, funky boutiques, live theater and music, a symphony and delectable dining. It's also home to the state's oldest university.
Begin your day in Missoula with one of many self-guided tours and maps offered by the Missoula Downtown Association. Caras Park, located in the heart of downtown Missoula, is a great place to start. Be sure to stroll over to the Brennan's Wave overlook, where you are likely to see a kayaker (or several) playing on this man-made whitewater wave on the Clark Fork River.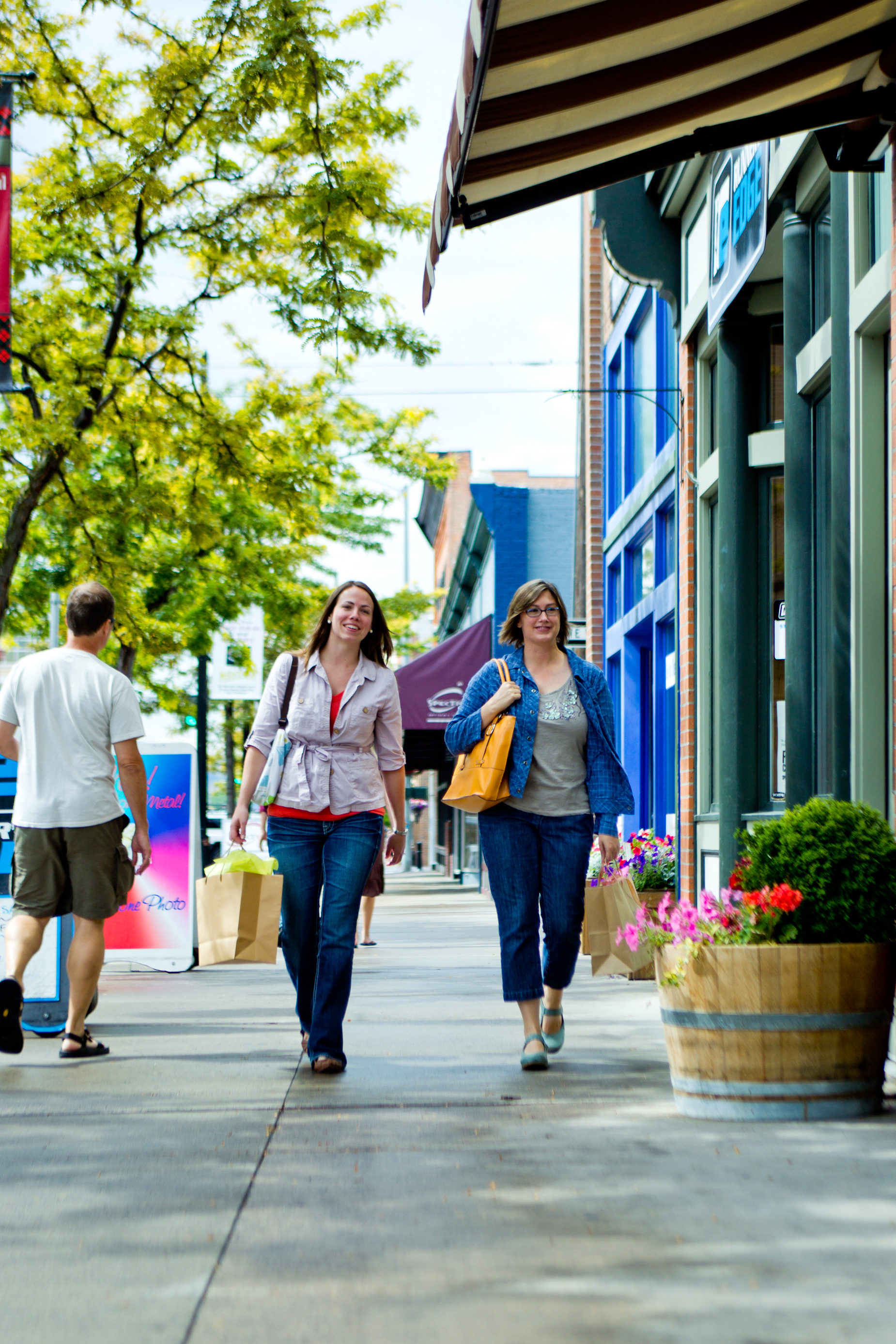 Nearby you'll find various locations that host the Missoula Farmers Market, Clark Fork River Market and The Peoples Market (open Saturdays, May – October), as well as some of Missoula's most popular festivals.
Have lunch or dinner at one of Missoula's downtown eateries featuring locally sourced products like Dixon melons, wild huckleberries and grass-fed beef.
You're in elk country, so a visit to the Rocky Mountain Elk Foundation Visitor Center is in order. More than a museum, this visitor center features a number of interactive exhibits where you can learn more about elk, elk country and the role the organization plays in conservation throughout North America.
No visit to Missoula is complete without a visit to the Smokejumper Visitor Center. As the nation's largest training base for smokejumpers, the visitor center showcases displays, dioramas and videos related to the lore of America's legendary parachute wildfire fighters.
If local history is what you are looking for, visit The Historical Museum at Fort Missoula. Built in 1877, the fort sits on 32 acres and features 13 historical structures. It provides a rich history lesson about the search for gold in the area and the impact the railroad had on western expansion. The Rocky Mountain Museum of Military History, also located at Fort Missoula, tells the story of the United States Army, from frontier times to present day.
For an evening out, check out a concert at The University of Montana, Big Sky Brewing Company Amphitheater or KettleHouse Amphitheater, located on the banks of the Blackfoot River. Several venues downtown, including the Wilma Theatre, often host live music performances. You can also catch a Missoula Osprey baseball game, Missoula Maulers hockey game or the Hellgate Rollergirls for some roller derby.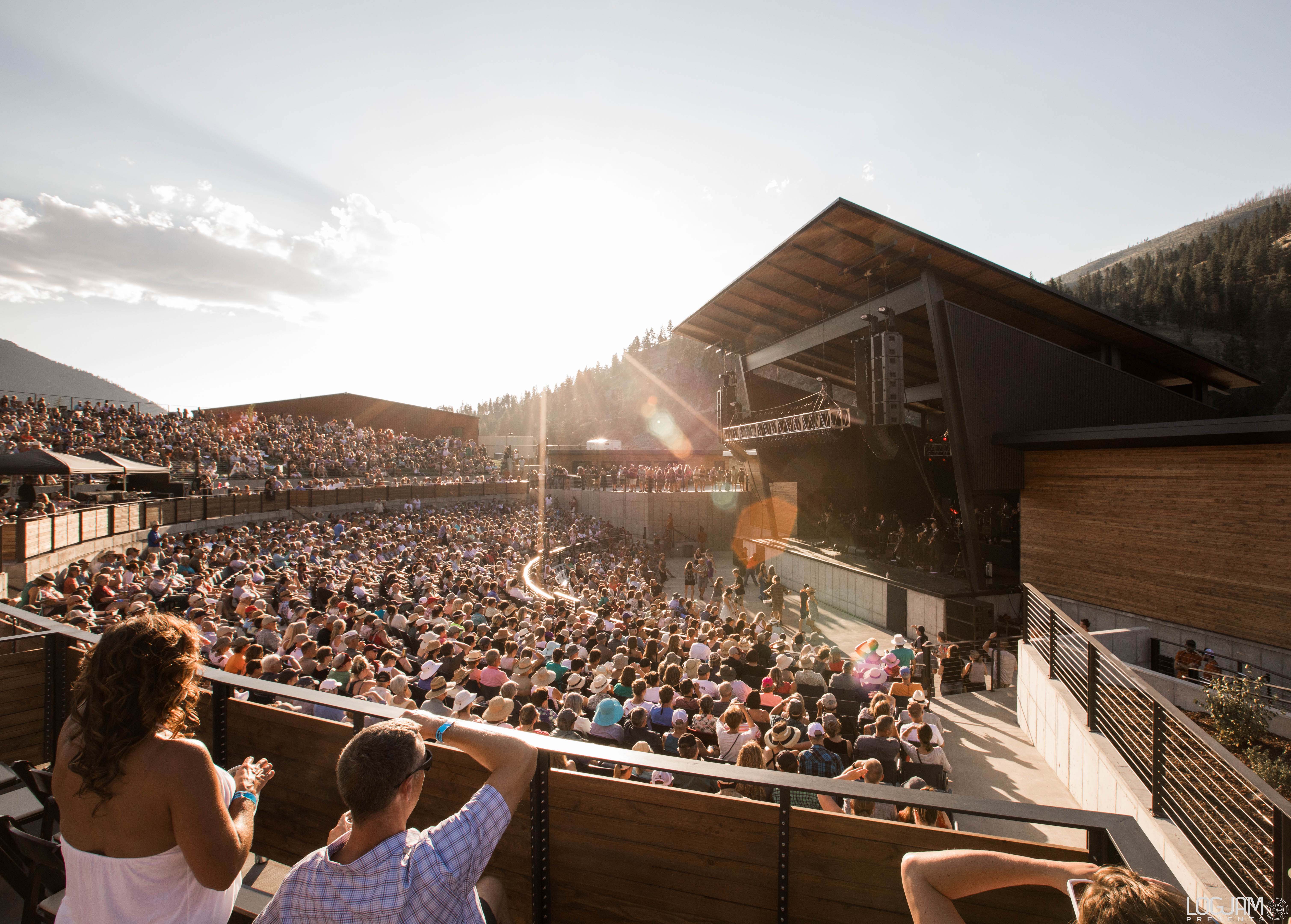 IF YOU GO:
Historical Museum at Fort Missoula – 406.728.3476 – fortmissoulamuseum.org
Missoula Downtown Association – 406.543.4238 – missouladowntown.com
Rocky Mountain Elk Foundation Visitor Center – 406.523.3495 – rmef.org
Rocky Mountain Museum of Military History – 406.549.5346 – fortmissoula.org
Smokejumper Visitor Center Association – 406.329.4934 – fs.fed.us
The University of Montana – 406.243.4051 – umt.edu/griztix
EATS:
Biga Pizza – 406.728.2579 – bigapizza.com
Big Dipper Ice Cream – 406.543.5722 – bigdippericecream.com
Scotty's Table – 406.549.2790 – scottystable.net
Tamarack Brewing Company – 406.830.3113 – tamarackbrewing.com
Top Hat Restaurant & Bar– 406.728.9865 – logjampresents.com/top-hat-restaurant-bar
STAY:
Best Western Grant Creek Inn – 406.543.0700 – bestwestern.com
DoubleTree by Hilton Missoula Edgewater – 406.728.3100 – doubletree3.hilton.com
Gibson Mansion Bed and Breakfast – 406.251.1345 – gibsonmansion.com
Day 3: Flathead Lake
Head north on Highway 93 to your first stop at the St. Ignatius Mission in St. Ignatius. (one hour, 30 minutes from Hamilton). Founded in 1854 by Jesuit missionaries, the mission, and especially Brother Carignano's remarkable frescoes, are a must-see for anyone who appreciates historical landmarks (30-minute self-guided tour).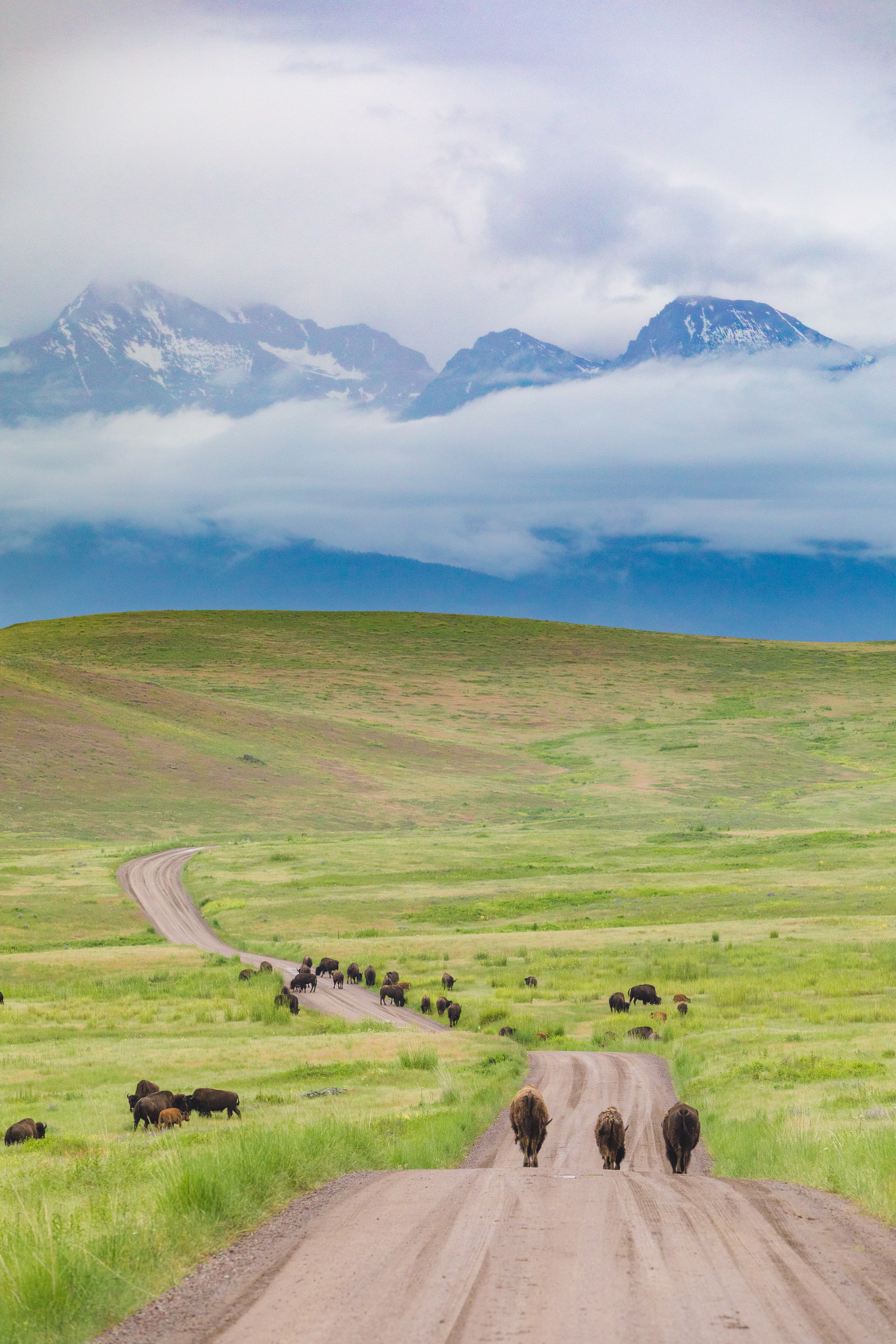 Then head toward Dixon on Highway 200 and north to Moiese to visit the Bison Range. Home to hundreds of bison, as well as elk, white-tailed and mule deer, pronghorn antelope, bighorn sheep and black bear. The visitor center provides interpretive displays and orientation videos, as well as a bookstore. A 6-mile loop is accessible to motorcoaches (one-hour self-guided tour).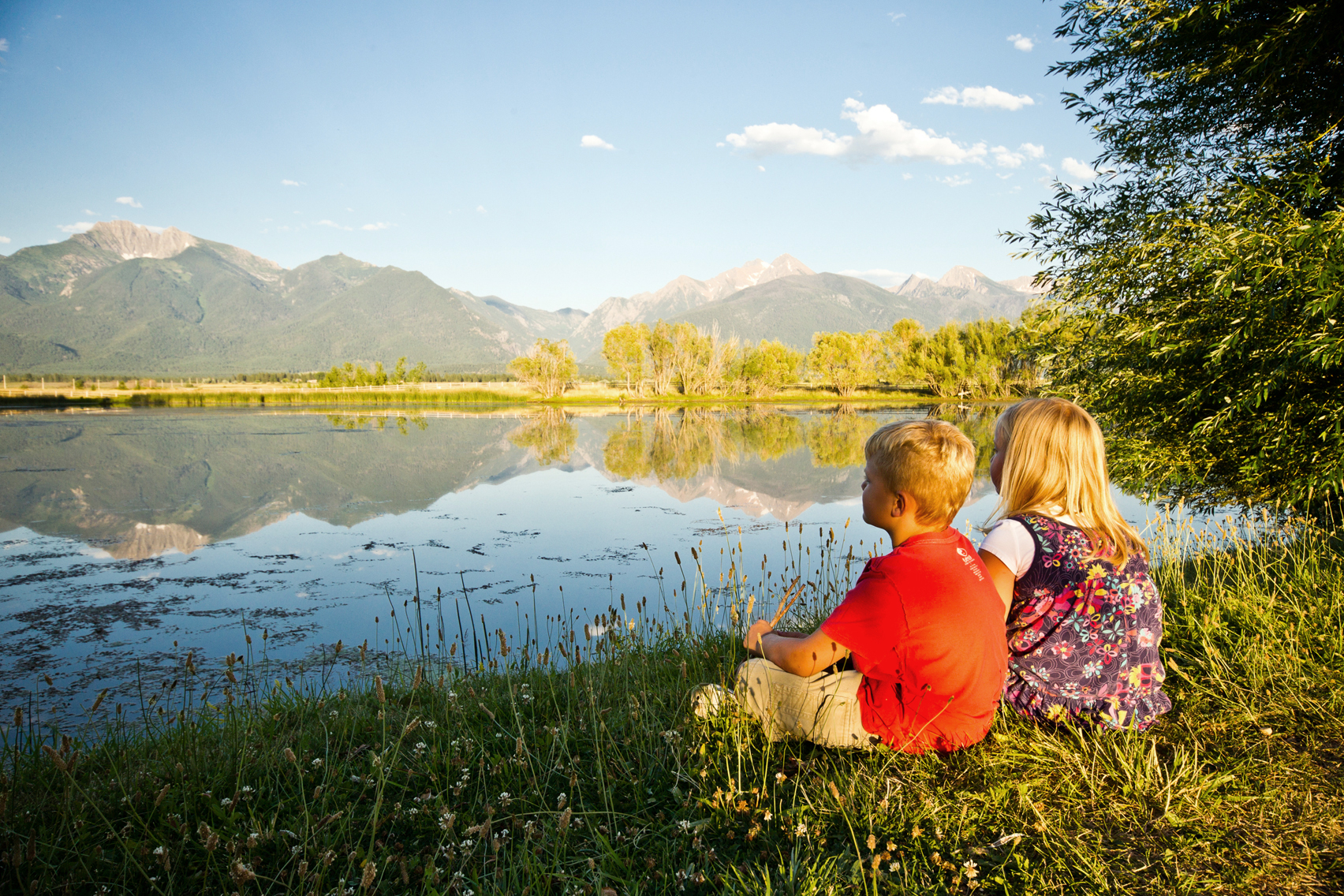 Check out The Ninepipes Museum, located six miles south of Ronan and adjacent to the scenic Ninepipe National Wildlife Refuge. Enjoy the 2,000+ acre scenic refuge for native birds, and the museum's collection of early photos, artifacts and antiques representing more than a century of life in the Flathead Valley.
The People's Center, 1 mile north of Pablo (20 miles/25 minutes from St. Ignatius) on Highway 93, is the place to experience the rich cultural heritage of the Salish, Pend d'Oreille and Kootenai Tribes. The center features an exhibit gallery, educational programs and Native Ed-Venture interpretive tours focusing on American Indian heritage, natural history and cultural interpretation (one-hour tour).
The Best Western Kwataqnuk Resort in Polson (8 miles/11 minutes from The People's Center) is your next stop, located on the southwest shore of Flathead Lake. This is the perfect place to stop for a meal and to overnight with magnificent lake views. Enjoy exploring downtown Polson or take a boat tour from Kwataqnuk Resort's marina. Choose between a narrated bay cruise (1.5 hours) or cruise to the shores of Wild Horse Island, the largest island on Flathead Lake (three hours). Take advantage of Kwataqnuk's group packages that include lunch and a boat cruise.
IF YOU GO:
Bison Range – 406.644.2211 – fws.gov
Ninepipes Museum of Early Montana– 406.644.3435 – ninepipesmuseum.org
The People's Center – 406.675.0160 – peoplescenter.org
Polson Chamber of Commerce– 406.883.5964 – polsonchamber.com
St. Ignatius Mission – 406.745.2768 – stignatiusmission.org
EATS:
Glacier Brewing Company – 406.883.2595 – glacierbrewing.com
Finley Point Grill – 406.887.2020 – finleypointgrill.com
STAY:
Kwataqnuk Resort and Casino – 800.882.6363 – kwataqnuk.com
Ninepipes Lodge – 406.644.2588 – ninepipeslodge.com
Red Lion Inn & Suites – 406.872.2200 – redlion.com/polson
Day 4: The Going-to-the-Sun Road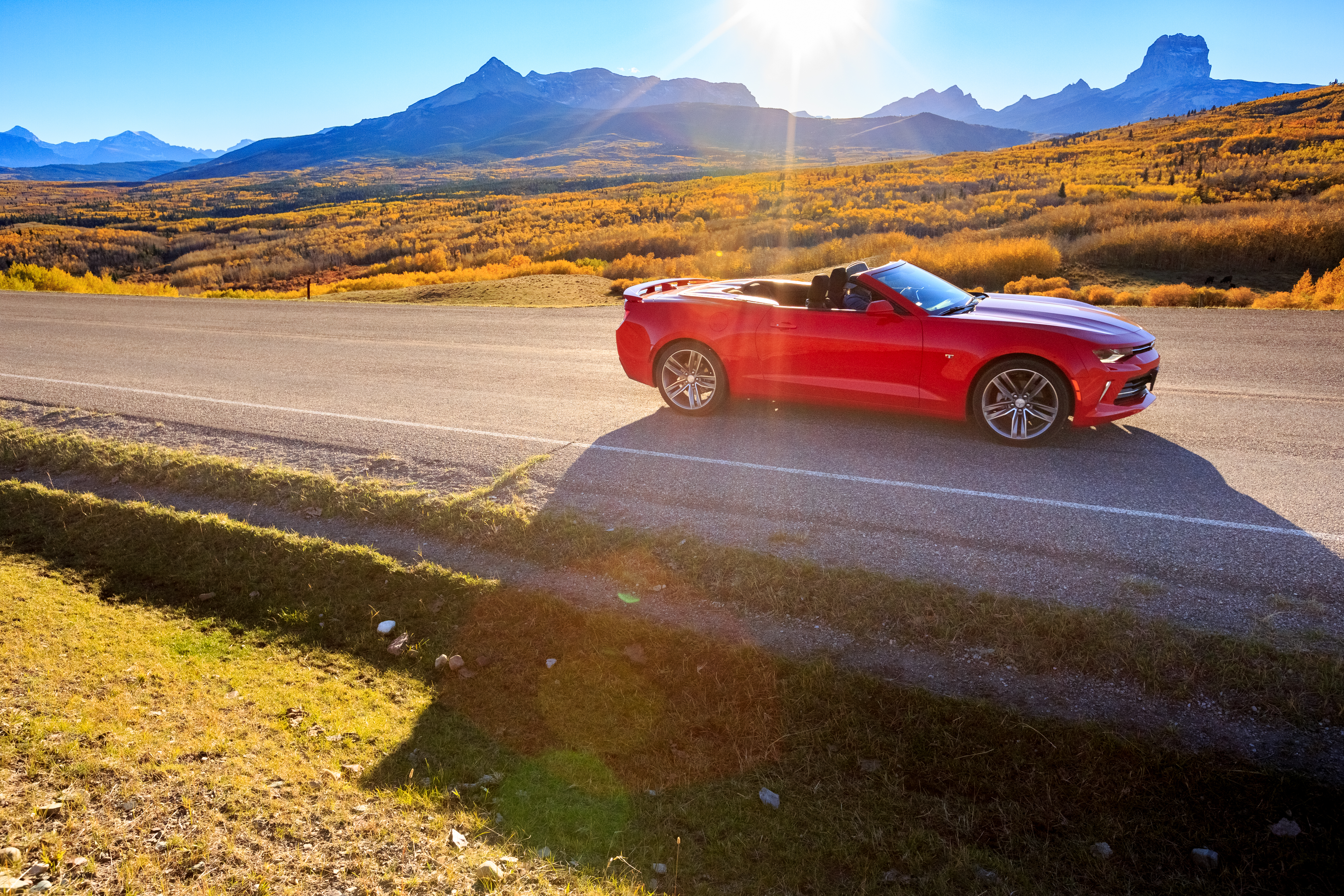 Head north and spend your day in Glacier National Park driving the stunning Going-to-the-Sun Road. You can drive the road from west to east and back or you can turn it into a loop tour by driving the road from West Glacier to St. Mary and heading back to West Glacier via East Glacier Park and U.S. Highway 2. Be sure to take advantage of the various pull-outs and scenic viewpoints along the way. Recommended stops include Trail of the Cedars, Logan Pass Visitor Center, Jackson Glacier Overlook, Sunrift Gorge and Sun Point. 
IF YOU GO:
Logan Pass Visitor Center – 406.888.7800 – nps.gov/glac
St. Mary Visitor Center – 406.888.7800 – nps.gov/glac
STAY:
Glacier Outdoor Center (West Glacier) – 406.888.5456 – glacierraftco.com
Glacier Park Lodge (East Glacier Park) – 406.892.2525 – glacierparkcollection.com
Izaak Walton Inn (Essex) – 406.888.5700 – izaakwaltoninn.com
EATS:
The Dining Car at Izaak Walton Inn (Essex) – 406.888.5700 – izaakwaltoninn.com
Eddie's Café & Mercantile (Apgar Village) – 406.888.5361 – eddiescafegifts.com
Day 5: The North Fork
Today will take you to one of the wildest sections of the park: the North Fork, one of the most scenic and off-the-beaten-path sections of the park that's accessible by car. Take advantage of the stunning views as you make your way up the Outside North Fork Road. Polebridge, a small off-the-grid town just outside the park's border, anchors the area. Here you'll find a historic mercantile, saloon, cabins for rent and a hostel. Be sure to stop at the Polebridge Mercantile for some of the best pastries in the West. After fueling up on goodies, rent a kayak or canoe (or bring your own) and head into the park to Bowman or Kintla lakes for a few hours of paddling on the clear blue waters. If you're feeling adventurous, take the Inside North Fork Road through the park to Polebridge. Check the road status before you go and be sure you're in a high clearance, four-wheel drive vehicle.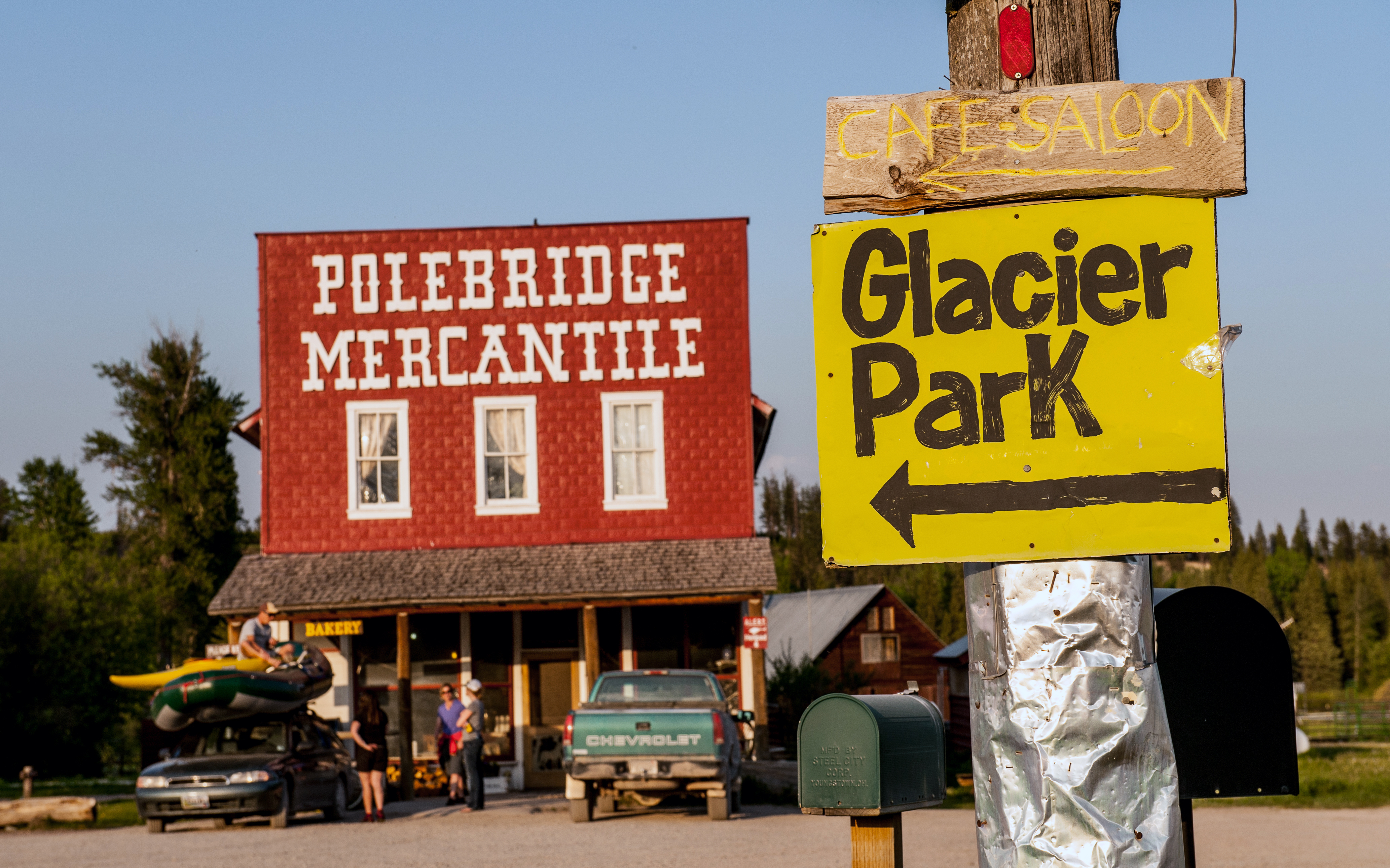 IF YOU GO:
Polebridge Mercantile – 406.888.5105 – polebridgemerc.com
STAY:
North Fork Cabins – 406.871.7717 – polebridgecabins.com
North Fork Hostel & Square Peg Ranch – 406.888.5241 – nfhostel.com
EATS:
Polebridge Mercantile and Bakery – 406.888.5105 – polebridgemerc.com
The Northern Lights Saloon and Café – 406.888.9963 – facebook.com/northern-lights-saloon-1
Day 6: West Glacier
Spend the final day of your trip participating in some of the activities and adventures around one of the park's hubs—West Glacier. Start your morning on a trail ride with Swan Mountain Outfitters at their West Glacier corral. After taking in the view along the trail, head out on a half-day fly-fishing or whitewater rafting trip along the Middle Fork of the Flathead River. Along the way, you'll learn about area history and local legends. Round out the night with dinner at the Belton Chalet. Learn more about Glacier National Park by participating in one of the ranger-led activities.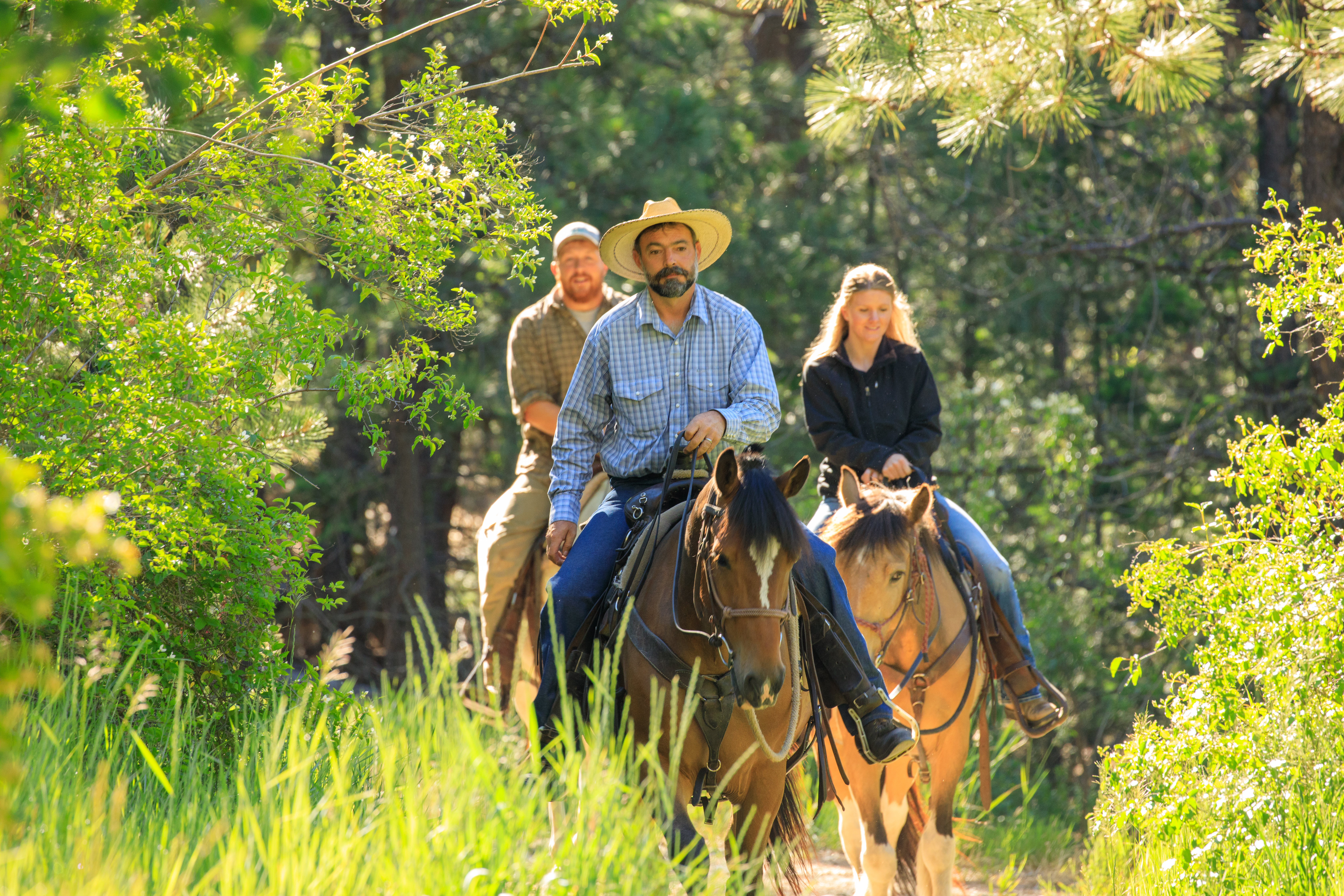 IF YOU GO:
Swan Mountain Outfitters – 406.387.4405 – swanmountainoutfitters.com
Glacier National Park Conservancy – 406.888.5756 – glacier.org
STAY:
The Belton Chalet – 406.888.5000 – beltonchalet.com
Glacier Guides Lodge – 406.387.5555 – glacierguides.com
Glacier Haven Inn – 406.888.5720 – glacierhaveninn.com
EATS:
Belton Grill Dining Room – 406.888.5000 – beltonchalet.com
Belton Tap Room – 406.888.5000 – beltonchalet.com
Health Haven Café – 406.888.5720 – glacierhaveninn.com
August 6, 2018
Related: Bison Range, Bitterroot Valley, Darby, Dining, East Glacier Park, Essex, Family Fun, Flathead Corridor, Florence, Food, Getting Around, Glacier National Park, GNP Surrounding Area, Hamilton, Indoor Fun, Lolo, Moiese, Museums, Outdoor Fun, Pablo, Polebridge, Polson, Road Trips, Ronan, St. Ignatius, St. Mary, Stay, Stevensville, Vacation, Victor, West Glacier