Winter in Western Montana's Glacier Country is pure magic; we really know how to deck the halls and celebrate the season of giving with all things merry and bright. It's also true that winter's the time of year when it's pretty easy to get a little stir crazy, which is why we fill the season with holiday events and celebrations galore.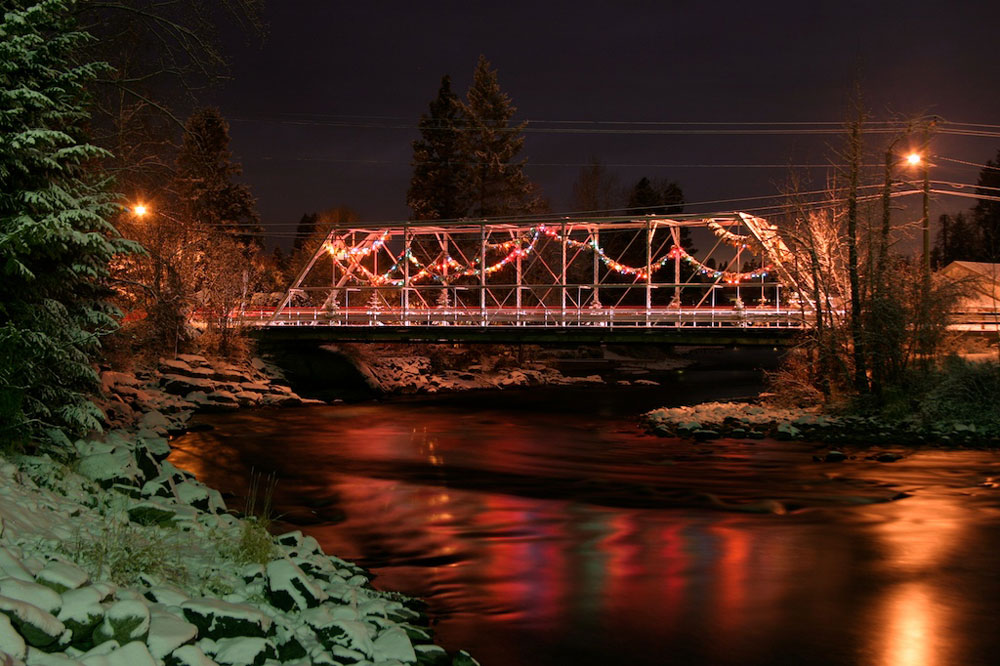 HOLIDAY STROLLS AND PARADES OF LIGHT
You would be hard-pressed to find a more authentic Western Montana evening than a Christmas stroll. Wander the streets and enjoy the perfect combination of wagon rides, chestnut roasting and vendors selling Montana-made goods and artisan crafts. The holiday celebration doesn't end there. Experience the splendor of a Parade of Light and prepare to be swept up in the magic of the holidays. Sightings include Santa, reindeer and floats adorned in lights galore.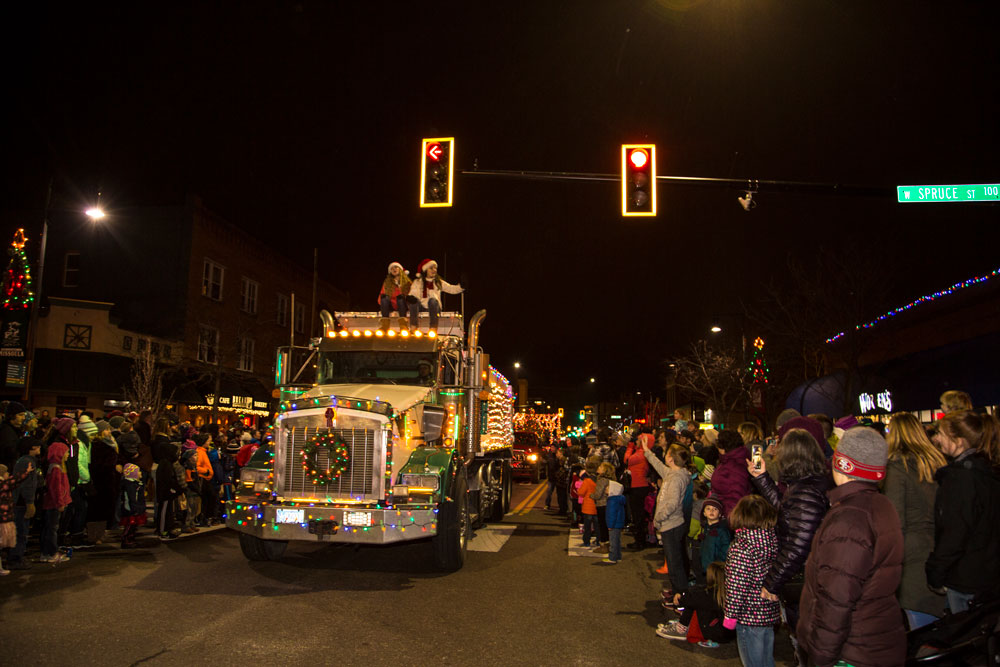 HOLIDAY CHEER AT THE THEATER
If you are ready to cozy up inside for a unique and unforgettable winter experience you will be pleasantly surprised to find out that the state's rugged exterior belies a highly developed artistic sensibility. Musicals, symphony concerts, ballets and more dot the region during the holiday season and are a Western Montana specialty. Attend the timeless performance of "The Nutcracker Ballet" (University of Montana's Adams Center), enjoy a buttered popcorn and a soda or adult beverage while watching classics like "It's a Wonderful Life" (Roxy Theater), or listen to This Sacred Season and "Messiah" with the Glacier Symphony (Whitefish Performing Arts Center). Here are many ways you can add a splash of culture to the holiday season.
HOLIDAY BAZAAR
One of the things Western Montana does best is put on a good holiday bazaar. Embrace the spirit of giving this season with gifts from locally sourced and canned foods, hand-crafted jewelry, pottery, woodworking, handmade soaps and other Montana artisan goods and wares. While you're browsing, be sure to enjoy a cup of cocoa and mingle with the locals—we're known for being some of the friendliest folks around.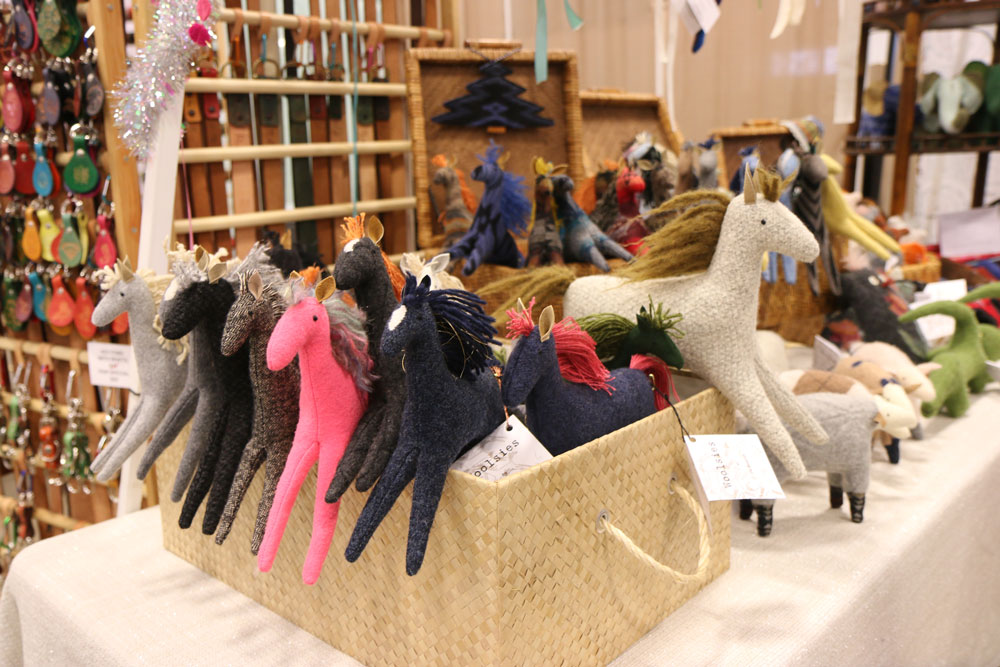 NEW YEAR'S EVE
Glacier Country Montana is always ready to make your trip memorable, but there is a special atmosphere around New Year's Eve. Whether you are looking for a night out dancing, a fireworks send-off under the vast night sky, or a low-key night downtown without the big-city crowds—we've got the best place to close out the holidays and make your 2019 resolutions.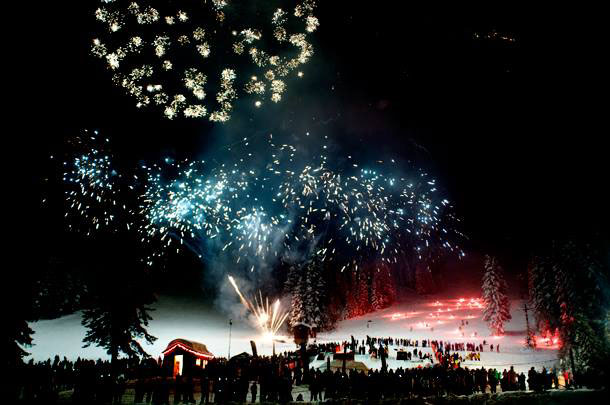 MUST-STOP TOWNS BURSTING WITH HOLIDAY CHARM
Bigfork: Located on the bay of Flathead Lake, the storybook town of Bigfork gets a little magical around the holidays. The community "elves" come together every year to adorn the town with wreaths, ribbon, garland and lights, creating authentic Western Montana holiday charm.
Whitefish: The quintessential mountain resort town of Whitefish goes all out creating an enchanting winter wonderland. A stroll through downtown will yield bells, wreaths, boughs and lights ornamenting each business and weaving through the streets.
Ovando: Another stop-worthy town is Ovando. This quaint (and beyond adorable) town lays on the charm for the holiday season. Downtown, the 100-year-old buildings create the atmosphere of an authentic Old West holiday.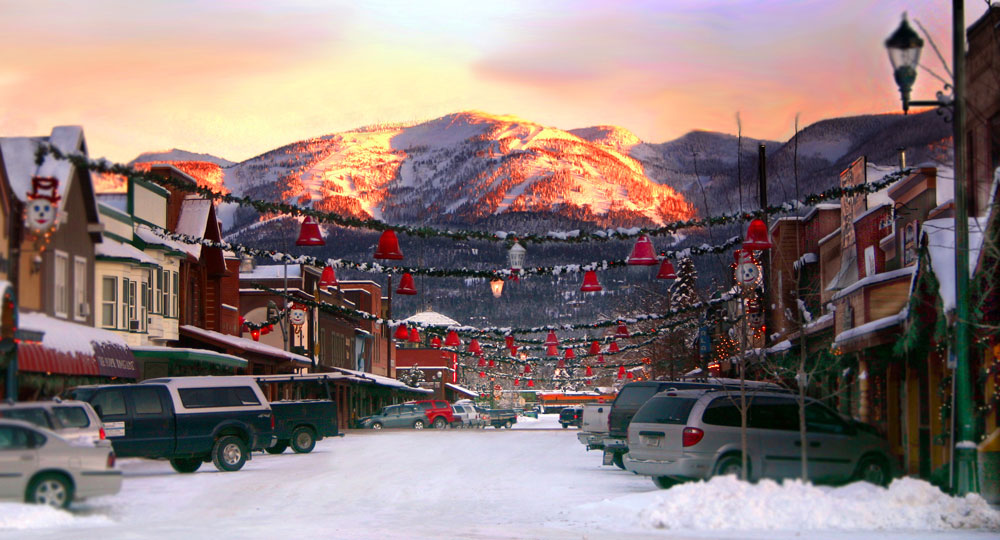 You can also check out a full listing of holiday events at glaciermt.com/events.
November 26, 2018
Related: Bigfork, Columbia Falls, Events, Family Fun, Flathead Corridor, Florence, Hamilton, Holidays, Hot Springs, Kalispell, Lakeside, Missoula, Montana, Ovando, Performing Arts, Polson, Ravalli, Ronan, Shopping, Stevensville, Thompson Falls, Whitefish, Winter Fun