Thinking about "The Great American Vacation" often calls to mind images of hitting the road in an RV, and that's exactly what many folks are doing this year in light of the COVID-19 pandemic. A recreational vehicle is your vacation home on wheels, and Western Montana's Glacier Country offers the classic road-trip experience complete with world-class, outdoor fun.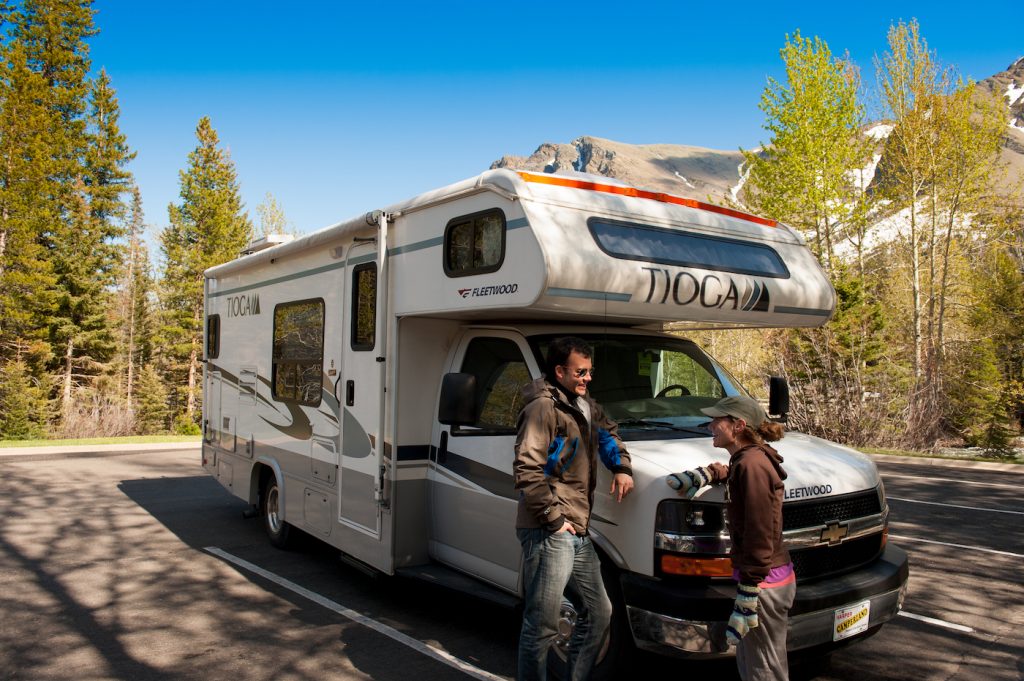 Nine scenic travel corridors lined with charming small towns crisscross the Glacier Country landscape, and friendly, full-service RV parks dot the region. Plus, Western Montana's state parks are all explore-worthy and all open for RVing right now.
Bitterroot Valley
South of Missoula, the gorgeous Bitterroot beckons with blue-ribbon trout fishing on the winding Bitterroot River and multiple fishing access sites. This charming valley is also known for epic canyon hiking in the jagged Bitterroot Range.
+ Angler's Roost, Hamilton
+ Lolo Hot Springs, Lolo
+ Travellers Rest Cabins & RV Park, Darby

Flathead Corridor
Explore the sparkling waters of Flathead Lake—the largest freshwater lake west of the Mississippi. This premier Western Montana vacation destination offers all manner of water adventures and lakeside splendor plus multiple state parks, including Wild Horse Island. Did we mention Flathead cherries?
+ Diamond S RV Park and Campground, Ronan
+ Edgewater RV Resort and Motel, Lakeside
+ Polson – Flathead Lake KOA, Polson
+ Polson Motorcoach Resort, Polson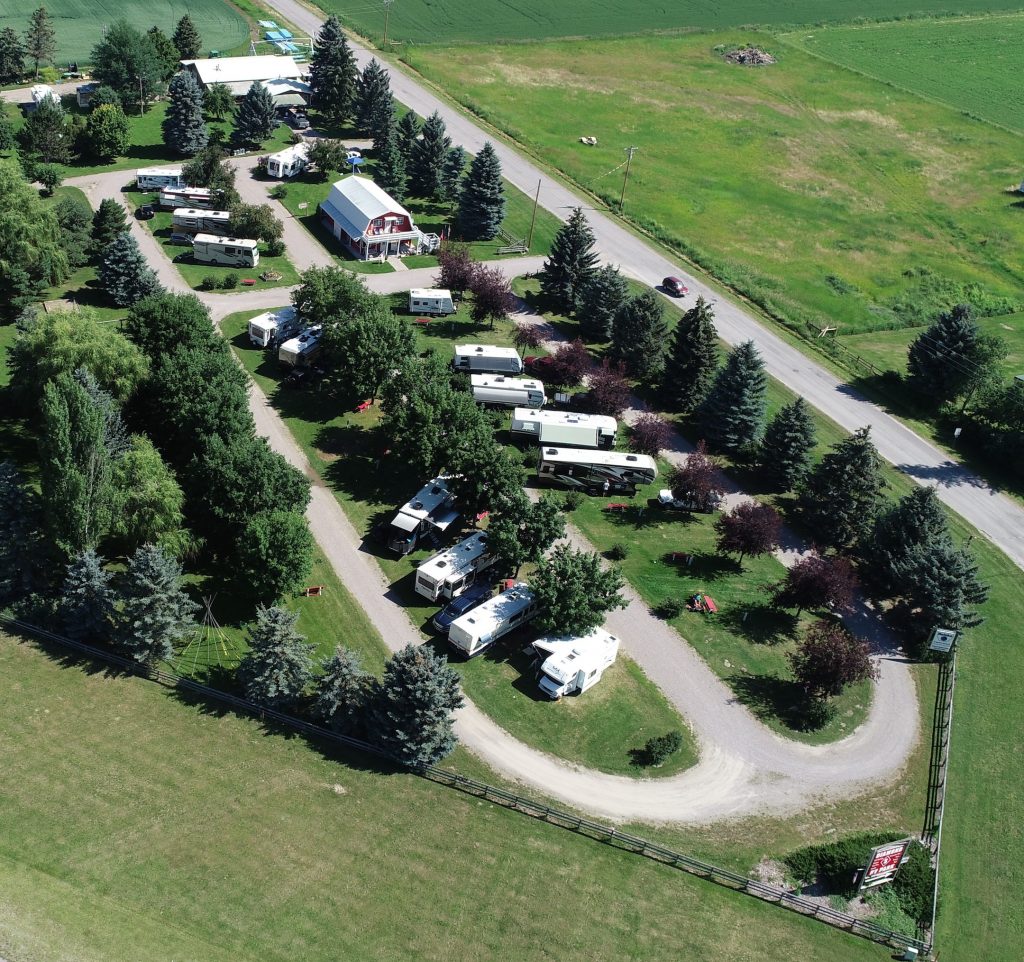 Glacier National Park Surrounding Area
While the east side of Glacier National Park will remain closed through the 2020 tourism season, the west side of the park is open for exploration (with limitations). The park and surrounding communities offer hiking, fishing, horseback riding and whitewater adventures, not to mention breathtaking vistas. Because things are a little out of the ordinary this year, please know what to expect before planning a park vacation. Also note vehicle size restrictions before you consider driving the park's famous Going-to-the-Sun Road.
+ Bear Grass Lodging & RV Resort, Hungry Horse
+ Glacier Campground & RV Park, West Glacier
+ Glacier Peaks RV Park & Cabins, Columbia Falls
+ West Glacier KOA, West Glacier
+ West Glacier RV Park + Cabins, West Glacier
Kalispell
Just north of Flathead Lake and southwest of Glacier National Park's west entrance, Kalispell is close to it all. Make this charming community your central location for northwest Montana exploration. From a historic downtown to the Foys to Blacktail Trails, Kalispell offers a well-rounded RV camping experience. Please note that trail maintenance may mean some of these Herron Park trails are closed; plan ahead.
+ Rocky Mountain HI RV Park and Campground
Missoula
Western Montana's arts and culture hot spot is also an outdoor lover's paradise. Three rivers and seven wilderness areas converge in the eclectic town of Missoula, offering multiple trails for hiking and biking plus premier fishing and floating. Explore the Rattlesnake National Recreation Area or live like a local and go tubing on the Clark Fork River.
+ Bearmouth Chalet and RV Park, Clinton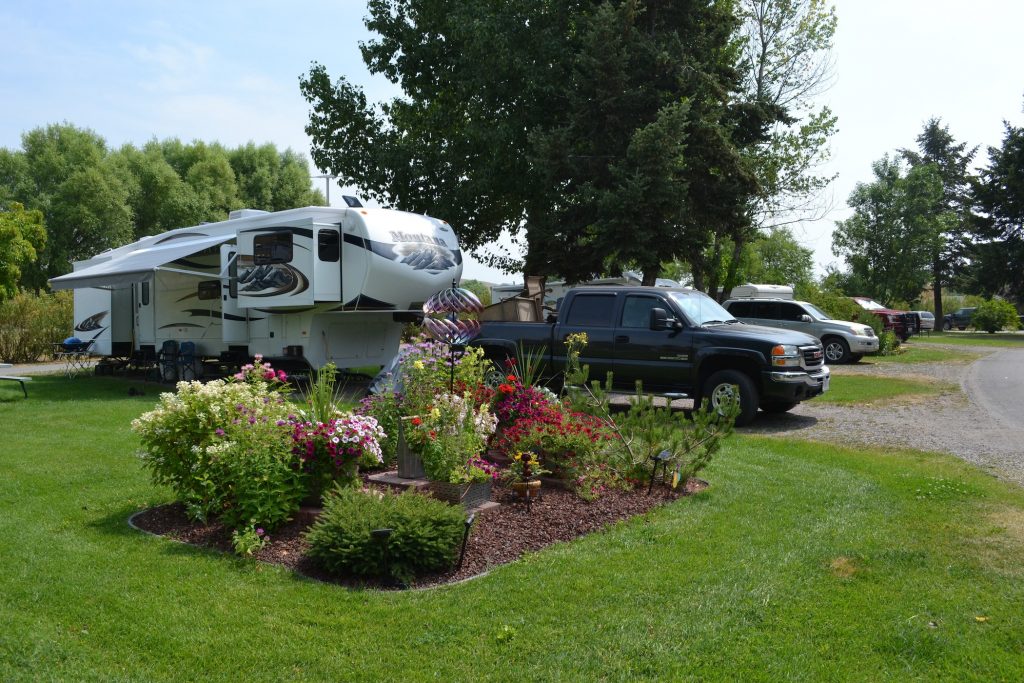 Tour 200
Get off the beaten path along the Clark Fork River on Montana's Tour 200. Tucked between two mountain ranges, this quiet corridor is home to hiking trails, the Thompson Falls Dam, Island Park and the Ross Creek Cedar Grove—some of the largest cedar trees in the country. The Noxon Reservoir offers a spot for boaters and anglers to reel in some rest and relaxation.
+ Glacier Cross Roads, Plains
+ The Lakeside Motel & Resort, Trout Creek
Whitefish
This quintessential mountain town of Whitefish is just a stone's throw from Glacier National Park, but is a vacation destination unto itself. The Whitefish Trail system weaves through the area, and is popular Glacier Country destination for hikers and bikers.
Please remember to travel responsibly. Social distancing is still required to help reduce the spread of COVID-19. Thankfully, we've got plenty of space for social distancing activities and recreation in Western Montana, from hiking and biking to exploring lakes and rivers. It's vital, however, to maintain a 6-foot distance from others and stay on trails except to pass. Please be mindful of our small businesses, which include RV parks that have also had to adapt to the change and may face limitations this year—always call ahead. Please also use face-coverings when social distancing is not possible, and take the Tourism Pledge.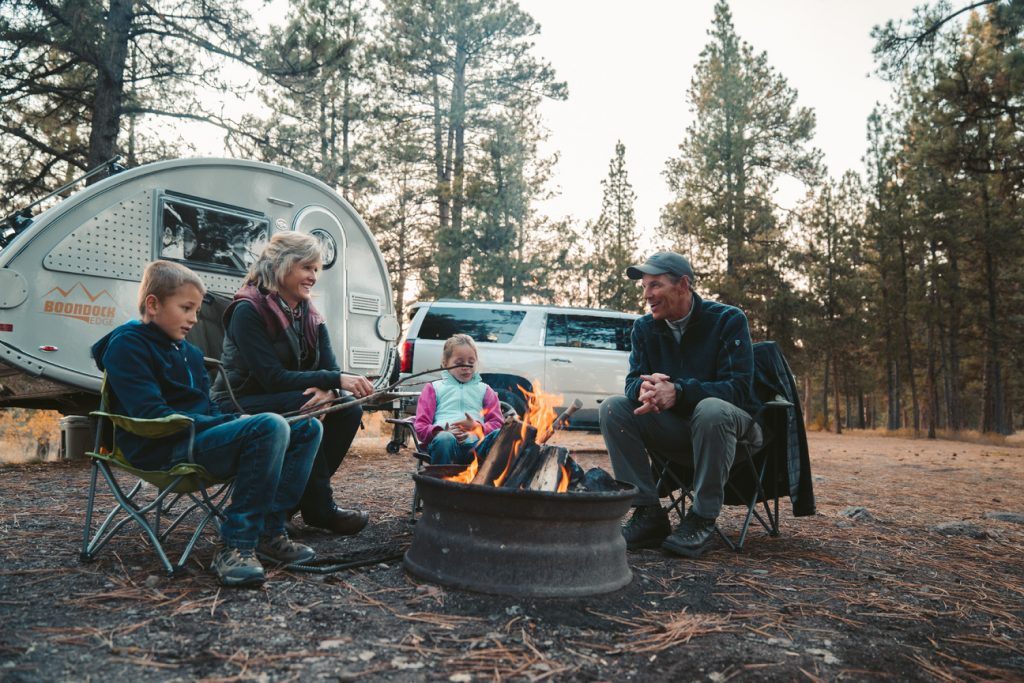 July 20, 2020
Related: Bitterroot Valley, Clark Fork Corridor, COVID-19, Flathead Corridor, GNP Surrounding Area, Kalispell, Missoula, Montana, Road Trips, Summer Fun, Vacation, Whitefish