History buffs + eager explorers—this one's for you. Western Montana is home to several museums, some of which are a little off the beaten path, making them all the more explore-worthy. These hidden gems display everything from American Indian beadwork to homesteader history to storied lake monsters, and each one offers a celebration and preservation of Montana's rich heritage, coupled with a unique adventure in small-town discovery.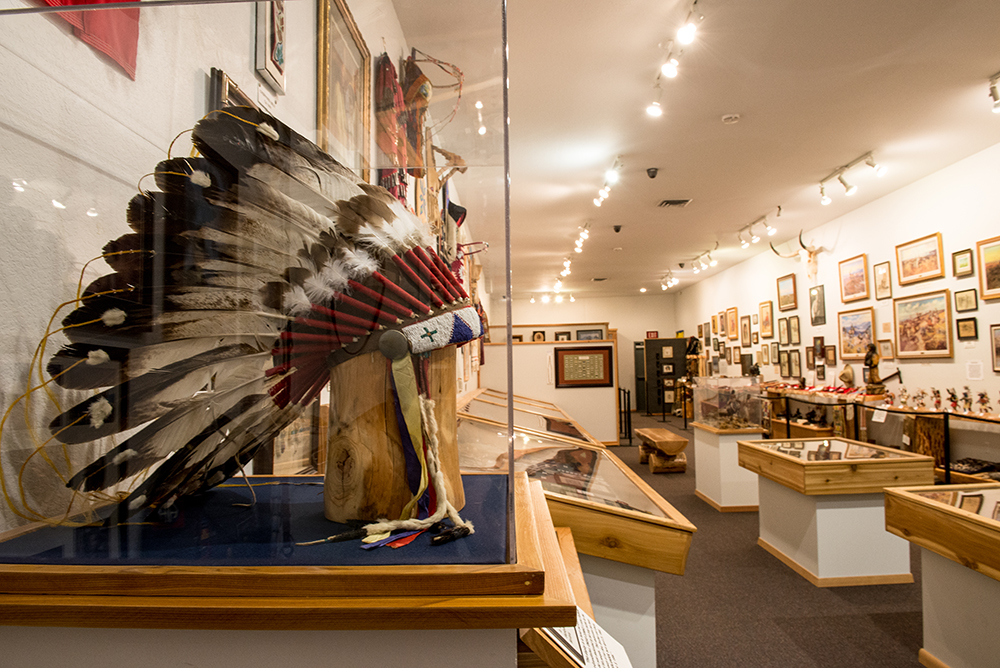 TROY MUSEUM & VISITOR CENTER
Troy, Montana
Open: Memorial Day – Labor Day
Step back in time and experience the cultural and natural heritage of Troy. Learn about Troy's homesteading days, mining and logging life, and the 1910 fire, and play a round of folf (frisbee golf) at the museum's on-site course. If you time it right, you can attend the Arts on the Grass event on the museum lawn, where local artists and craftspeople sell their handmade work, perfect for taking something home to remember us by.
OLD JAIL MUSEUM
Thompson Falls, Montana
Open: Memorial Day – Labor Day
Visit one of Sanders County's oldest buildings, now honoring the pioneers who settled our corner of Big Sky Country. The Old Jail Museum was formerly the county jail, and sheriff's office and residence. View historical artifacts, maps and photographs taken from original glass negatives giving a glimpse into the early days of mining, logging, farming and ranching in Sanders County. Also, the town of Thompson Falls is a hidden gem in and of itself, offering Clark Fork River access and pristine national forestland recreation.
NINEPIPES MUSEUM OF EARLY MONTANA
Charlo, Montana
Open: Memorial Day – Labor Day
Nestled in the breathtaking Mission Mountains, this Mission Valley treasure protects and preserves the history and culture of the Flathead Indian Reservation, home to the Confederated Salish and Kootenai Tribes. You'll find American Indian artifacts (including a large collection of beadwork); a life-size diorama of wildlife in an early camp scene complete with elk-hide tipis; vintage photographs; a collection of weaponry; and a gallery of Old West art. Ninepipes offers tours and a nature trail, plus it's close to the Bison Range and bordered by Ninepipe National Wildlife Refuge, so be prepared to spend some time in the area.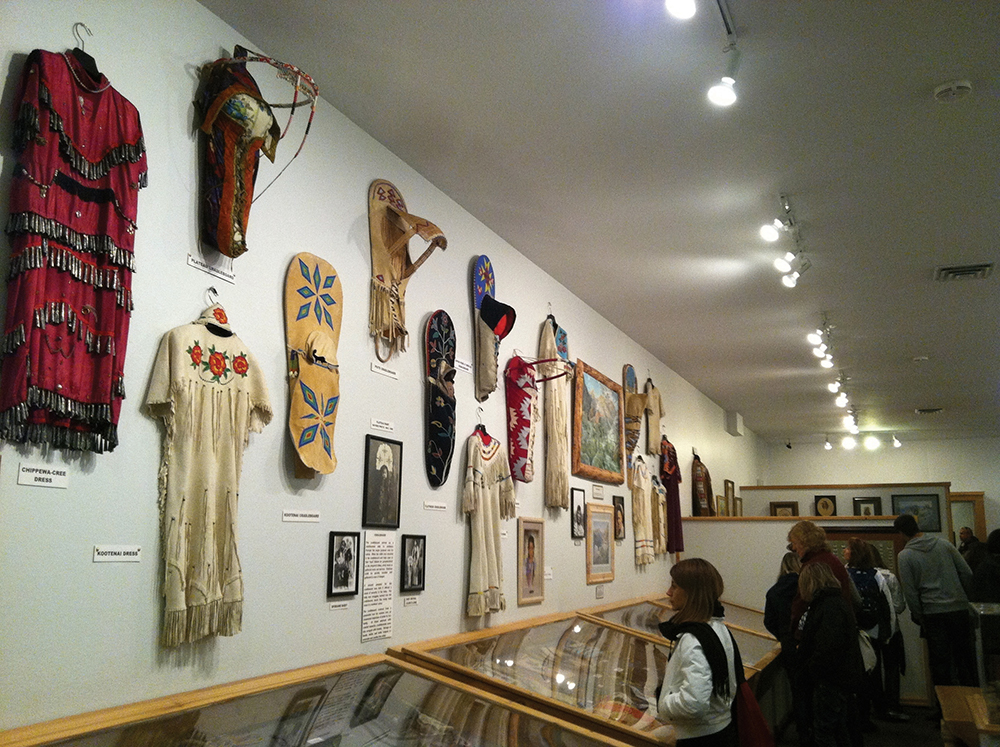 MUSEUM OF THE PLAINS INDIAN
Browning, Montana
Open: Year-Round
This permanent exhibition gallery displays a diverse and bountiful collection of historic art created by tribal people of the Northern Plains, as well as contemporary work by American Indian artists and craftspeople. You'll find traditional wear on life-size figures. Other displays exhibit the social and ceremonial aspects of the region's tribes. Help support individual artists and craftspeople by taking home a meaningful souvenir. The museum galleries offer oil paintings, watercolors, sculptures, beadwork and traditional crafts for sale.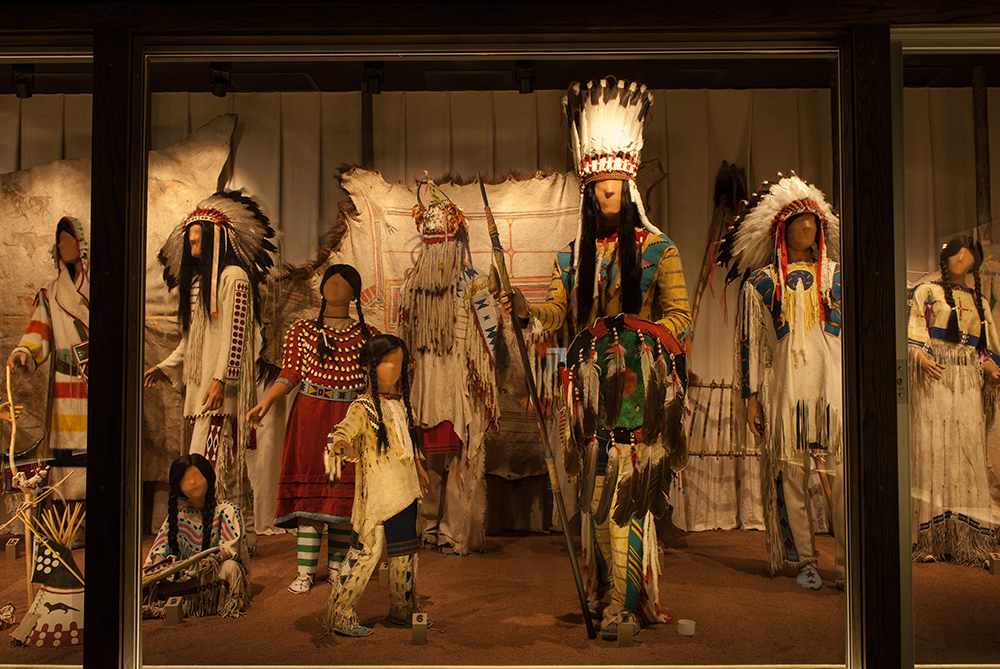 TOBACCO VALLEY HISTORICAL VILLAGE
Eureka, Montana
Open: Memorial Day – Labor Day
Sitting along the Tobacco River, this unique, volunteer-run village houses a collection of historic buildings from the 1880s and early 1900s. Explore a schoolhouse, church, library, general store, fire tower, railroad depot, caboose and several log cabins, all outfitted with era-appropriate artifacts. Interpretive programs are also offered on site. Bring a picnic lunch, and explore the adjoining Eureka Riverwalk Trail or the Eureka Kootenai Rails to Trails/Tobacco River Memorial Trail.
LARUE-HOT SPRINGS MUSEUM
Hot Springs, Montana
Open: Memorial Day – Labor Day
Paying homage to the Hot Springs homesteader days, this little gem showcases a gathering of artifacts from local tribes and homesteader families, plus a large doll collection and the trophies and ribbons won by local resident Fay Hayne, a local trick rider and barrel racer. Also on display, 120 years of VFW uniforms and memorabilia, antique farming equipment and trucks, plus artifacts from local merchants, craftsmen and ranchers. Explore a historic cabin and the original Hot Springs concrete jail.
GLACIER COUNTY HISTORICAL MUSEUM & ARCHIVE
Cut Bank, Montana
Open: Year-Round
This museum includes a captivating collection of historical artifacts, buildings and memorabilia on display, as well as a comprehensive early history of the people of the region, including a vast collection of Blackfeet Indian artifacts. The 14-acre site is home to two museum exhibit buildings, an oil worker's house, oil derrick, 1917 schoolhouse, 1980's caboose and a living-history interpretive replica homestead house and farm. History buffs can also find educational and interactive exhibits on Lewis and Clark, local artists, community businesses, oil and Cut Bank's early days.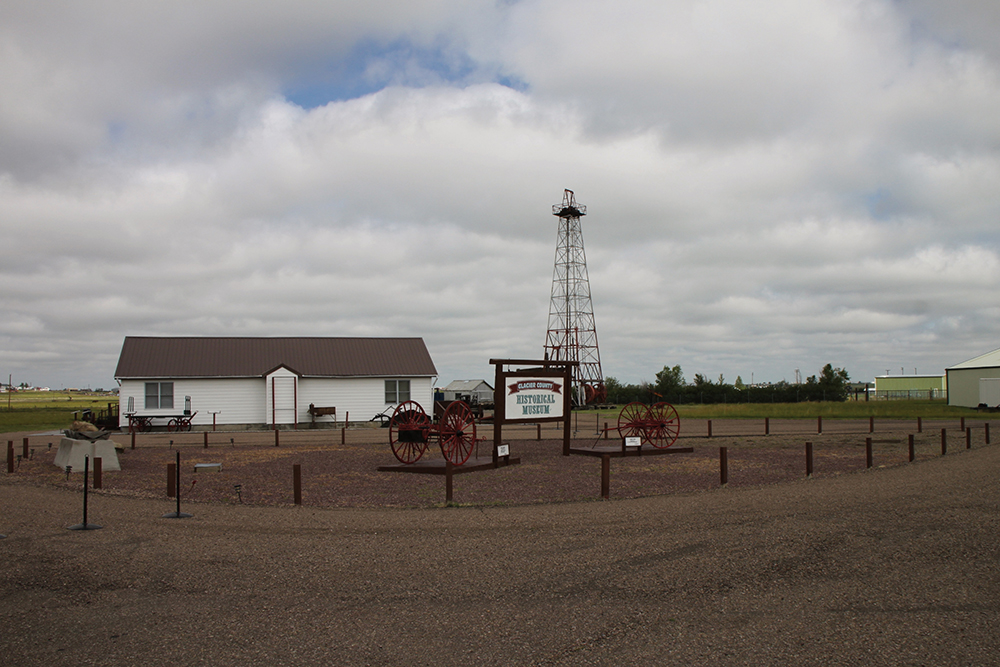 POLSON FLATHEAD HISTORICAL MUSEUM
Polson, Montana
Open: Memorial Day – Labor Day
Home of the Flathead Lake Monster—a 7.5-foot, 181-pound sturgeon caught in Flathead Lake in 1955—the Polson-Flathead Historical Museum offers firsthand examples of the trials of surviving the harsh conditions of the region's homesteading days. Exhibits include a trading post, stagecoaches, a chuck wagon and buggies, a pioneer kitchen, Calamity Jane's saddle from her "Last Ride," firefighting equipment and antique trucks that still work!
SEELEY LAKE HISTORICAL MUSEUM
Seeley Lake, Montana
Open: Year-Round
The old Double Arrow Ranch barn is now the site of the Seeley Lake Historical Museum and Visitor Center, recalling the past of the Seeley Lake region. Outside displays include a horse-drawn log-haul wagon, a gravel haul and spread wagon, a Lewis and Clark Botanical Garden, Blackfeet Indian Lodge, a dugout canoe and a forthcoming 100-year-old canoe. The grounds also include seven double (two-horse) stalls featuring locally-themed displays named after the horses who occupied them, such as Nip & Tuck: Old Time Logging; Ace & Joker: Norman Maclean Fire and Fish Display; and Popcorn & Peanuts: Cabin Fever Cures.
BRAND BAR MUSEUM
Ovando, Montana
Open: Year-Round
Formerly a saloon once referred to as the "Bucket of Blood," the Brand Bar Museum today houses Ovando memorabilia and stories of days gone by. This collection of local history and unique antiques also has a hoosegow—a jail for visitors—where you can overnight in a bunk (or you can camp out on the lawn). The Brand Bar Museum is always open. Just ask one of the nearby local businesses for the key. You'll find it.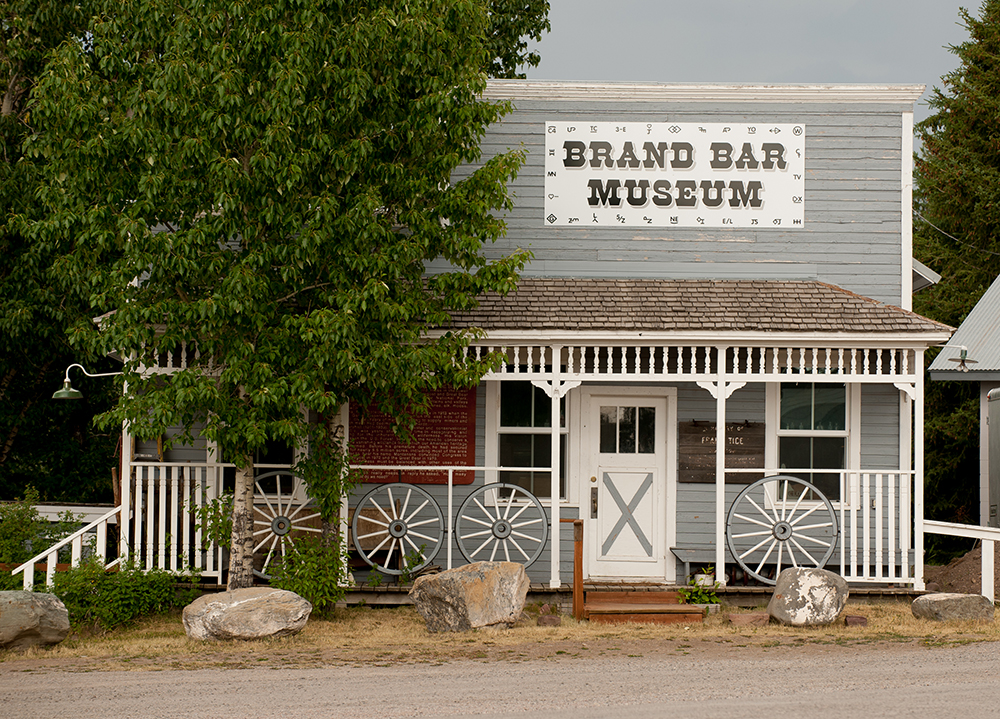 RAVALLI COUNTY MUSEUM & HISTORICAL SOCIETY
Hamilton, Montana
Open: Year-Round
Blending art with local and natural history, this cultural venue offers a glimpse into American Indian culture, life in the West and the travels of Lewis and Clark. Educational programming includes lectures, tours and workshops for children. The museum serves as a hub for community events, including McIntosh Apple Days, A Cowboy Christmas and Bitter Root Day, and is situated at the confluence of the Ice Age Floods National Geologic Trail, the Nee-Me-Poo National Historic Trail and the Lewis and Clark National Historic Trail.
March 7, 2018
Related: About, American Indian, Arts and Culture, Blackfeet Indian Reservation, Blackfeet Nation, Browning, Charlo, Cut Bank, Eureka, Flathead Indian Reservation, Hamilton, Hot Springs, Indoor Fun, Montana, Museums, Ovando, Polson, Seeley Lake, Thompson Falls, Troy