Fall is here in Western Montana and it's the ideal time to load up the family and hit the road to explore. Family fun abounds during our most vibrant season. From getting spooked at Garnet Ghost Town, to basking in the cool mountain air at hot springs, to surrounding yourself in a tapestry of golden hues at the Bison Range, it's easy to get outside and create memories in Glacier Country.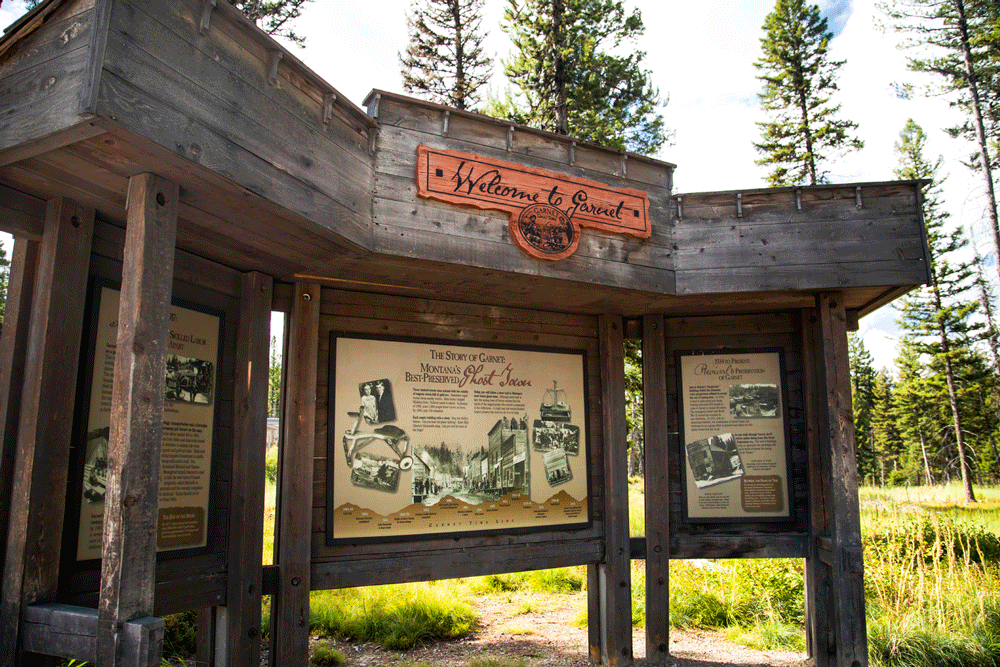 GARNET GHOST TOWN
Embrace the season by visiting Garnet Ghost Town, one of Montana's best-preserved ghost towns. Just 30 miles east of Missoula, the entire family will delight in an authentic glimpse of homesteader life in the Old West. Thirty historic buildings remain standing today—including cabins, a saloon and part of a hotel—some of which you can walk through. In addition to exploring the town itself, multiple hiking trails begin at the Garnet parking lot and travel through forests dotted with golden trees.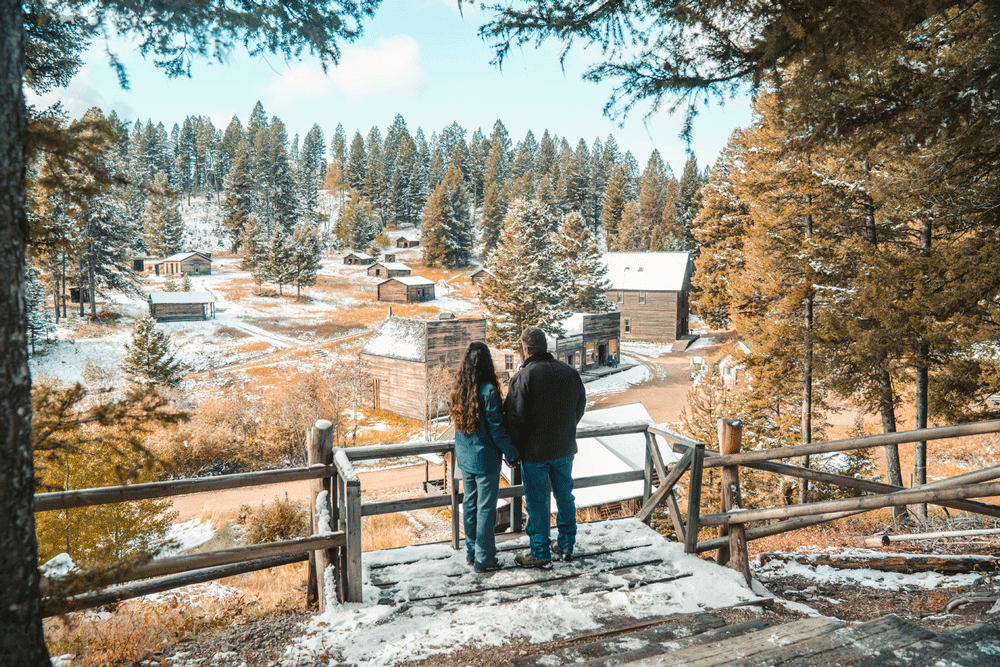 TRAVELERS' REST STATE PARK
A visit to Travelers' Rest State Park will spark the imaginations of family members old and young. Located half a mile west of Lolo, Travelers' Rest State Park is the only archaeologically verified campsite of Lewis and Clark and was declared a National Historic Landmark in 1960. Pick up a brochure at the visitor center, open Wednesday through Sunday in the fall and winter, and take a self-guided tour outside on a half-mile loop. Inside the visitor center you'll also find artifacts from the Salish, Pend d'Oreille and Nez Perce tribes who used Travelers' Rest for centuries as a campsite and trail junction.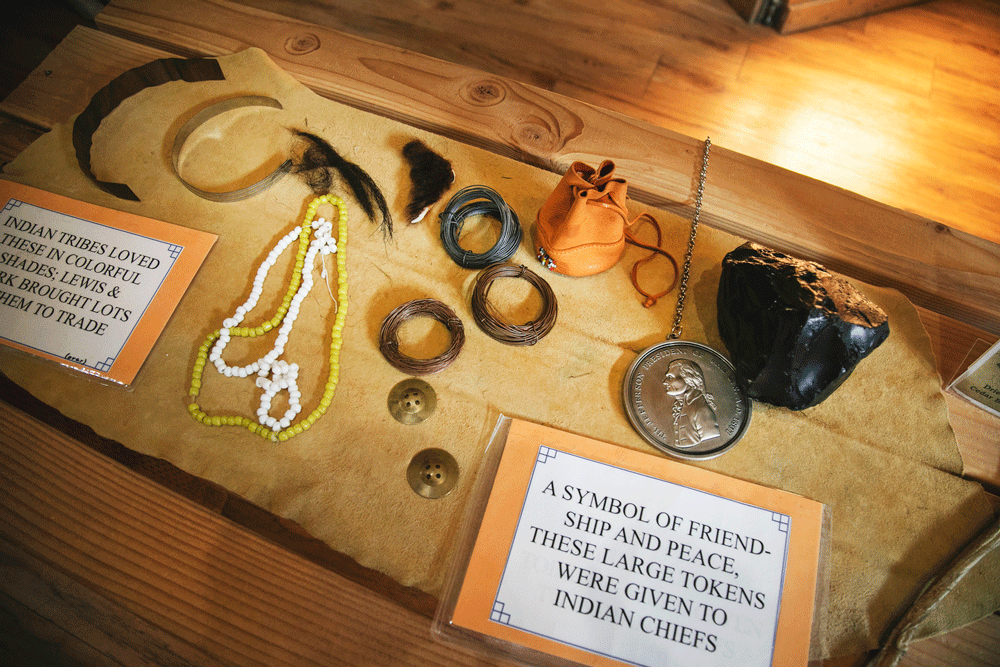 BISON RANGE
Take a self-guided driving tour of the Bison Range in Moiese. Play "I Spy" and see how many bison, deer, elk, bighorn sheep and antelope you can spot. The range is home to 250 – 300 bison, and during the fall rut you're likely to hear elk bugling in the morning or evening and you'll see an increase in wildlife activity. Plan ahead as during the phased reopening of the bison range the visitor center and short hiking trails/day-use areas are closed. The West Loop and Prairie Drive are short year-round drives. The two-hour Red Sleep Mountain Drive is open mid-May to mid-October, from 6 a.m. to 4:30 p.m. Be sure to bring your camera and binoculars!
Bonus: Western Montana is chock-full of wildlife refuges preserved specifically for our mammals, birds and reptiles. Premier birding can be done at all of our viewing areas, and most have walking trails that can be accessed year-round.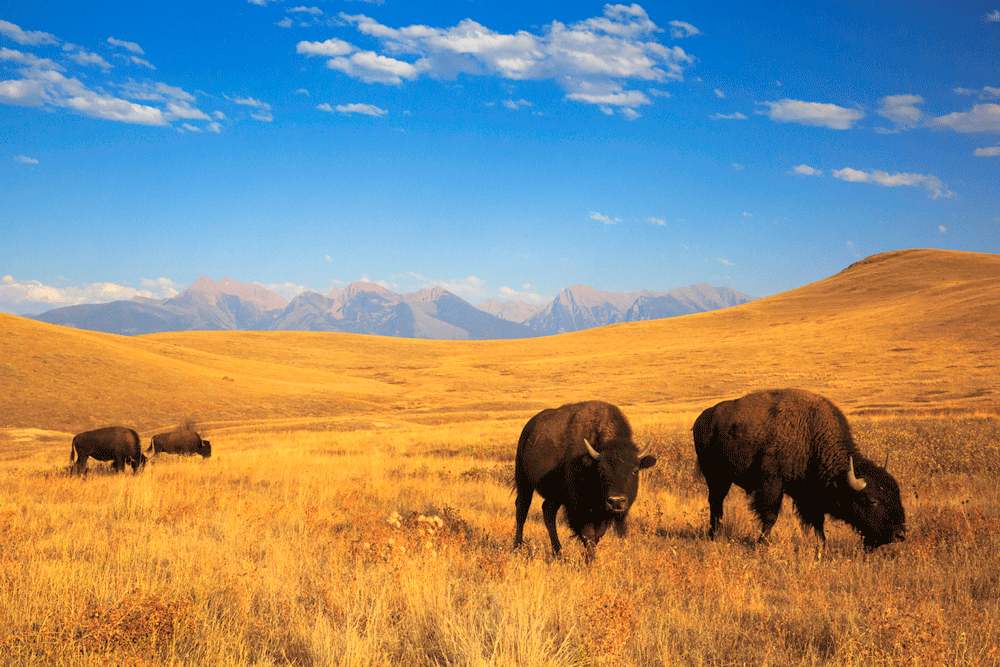 GLACIER NATIONAL PARK
Glacier National Park has plenty of opportunities to view wildlife, and fall is one of our favorite times to go to the park. As one of the most intact ecosystems in the lower 48 states, it's home to 19 large mammals, including bear, moose and bighorn sheep. It's also prime bird habitat, which makes for some pretty great birding. In the fall, keep an eye out for golden eagles as thousands of them migrate through the park. Fall is usually less crowded, so take time to walk the boardwalk on the Trail of the Cedars, one of the most popular hikes in the park; it winds through a beautiful cedar forest. Know what to expect when planning a trip to Glacier this year, as the park is still in its phased reopening and the east side remains closed.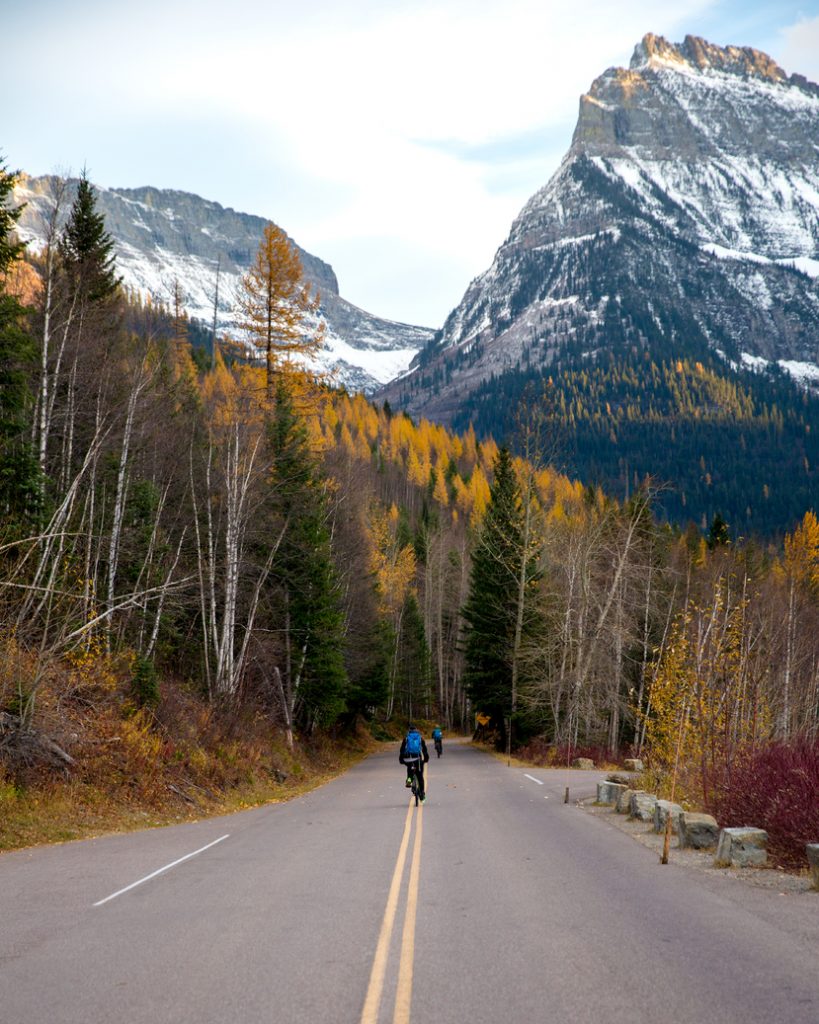 HOT SPRINGS
A hot springs stay will delight the whole family and is an ideal way to savor the season. Parents can relax in the warm and rejuvenating, natural mineral water, while kids enjoy some water play. Western Montana hot springs are pools of geothermally heated groundwater and can be found in hidden backcountry destinations, developed resorts and everything in-between. Plan ahead—during COVID-19 some resorts require you to stay on-site in their lodging to use the pools—a bonus because after all that swimming the kids will be ready to hit the sack!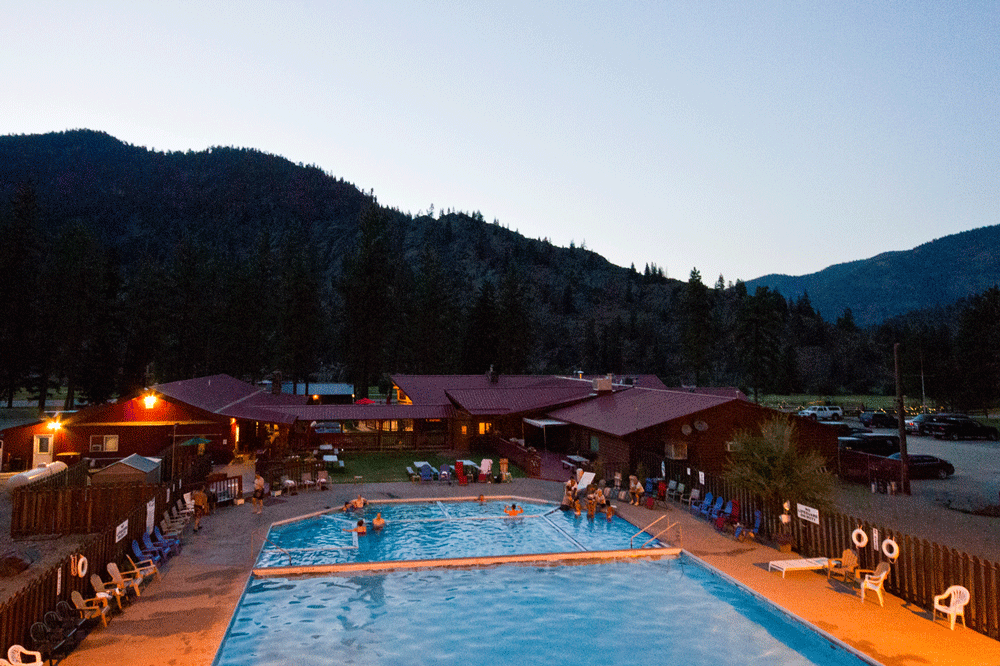 When recreating in Western Montana plan ahead and check the weather, fire status and air quality.
Please remember to travel responsibly. Face coverings are required indoors or when social distancing in groups is not possible outside. Social distancing is required to help reduce the spread of COVID-19. Thankfully, we've got plenty of space for social distancing activities and recreation in Western Montana, from hiking and biking to exploring lakes and rivers. It's vital, however, to maintain a 6-foot distance from others, even outdoors. Please be mindful of our small businesses, communities and visitor centers, which have had to adapt to the change and may face limitations this year—always call ahead. Take the Tourism Pledge to travel responsibly in Glacier Country.
September 21, 2020
Related: Bison Range, Fall Fun, Family Fun, Garnet Ghost Town, Glacier National Park, Hot Springs, Lolo, Moiese, Montana, Outdoor Fun