One of the things that makes Montana so special is that we share the land with an abundance of beautiful, wild creatures. There are plenty of undesignated places to watch wildlife in Western Montana, but some pretty amazing spots are set aside specifically for Montana's mammals, birds and reptiles. Glacier Country's year-round wildlife refuges and viewing areas boast a diversity of habitat and offer a look at some of the region's most majestic inhabitants.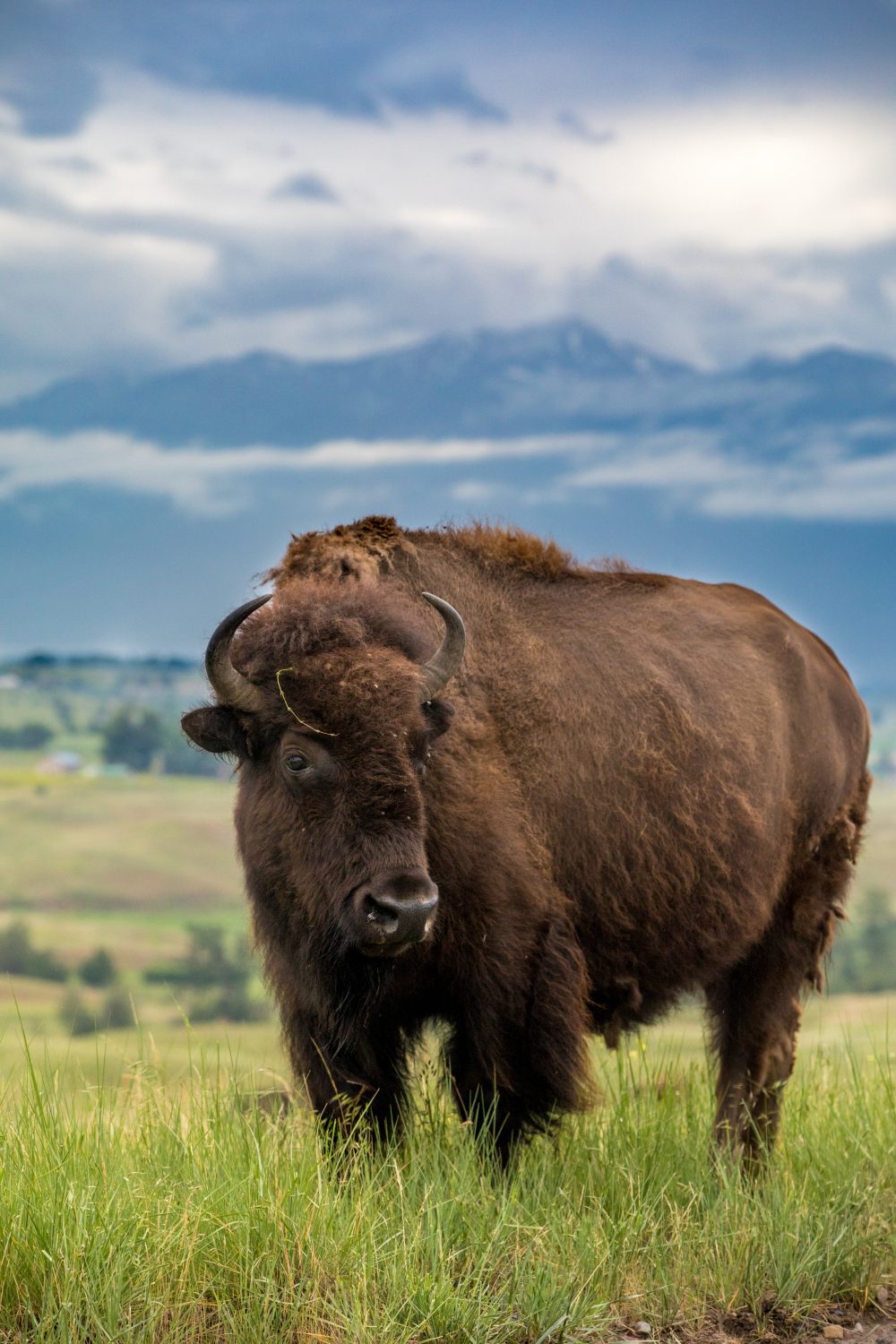 The beloved Bison Range in Moiese is not only an excellent place to view bison (250 – 300 head of bison call this area home), but deer, elk, bighorn sheep, pronghorn antelope, mountain lions and the occasional black bear also roam the area, along with 200+ species of birds. The range consists of a diverse ecosystem of grasslands, fir and pine forests, riparian areas and ponds. Open dawn to dusk daily, the range includes three wildlife drives. The West Loop and Prairie Drive are short year-round drives. Red Sleep Mountain Drive is open mid-May to mid-October. It's a two-hour 19-mile loop with switchbacks and 2,000 feet of elevation gain. Make sure to bring your camera and binoculars or spotting scope. Plan your visit with seasonal visitor center hours in mind.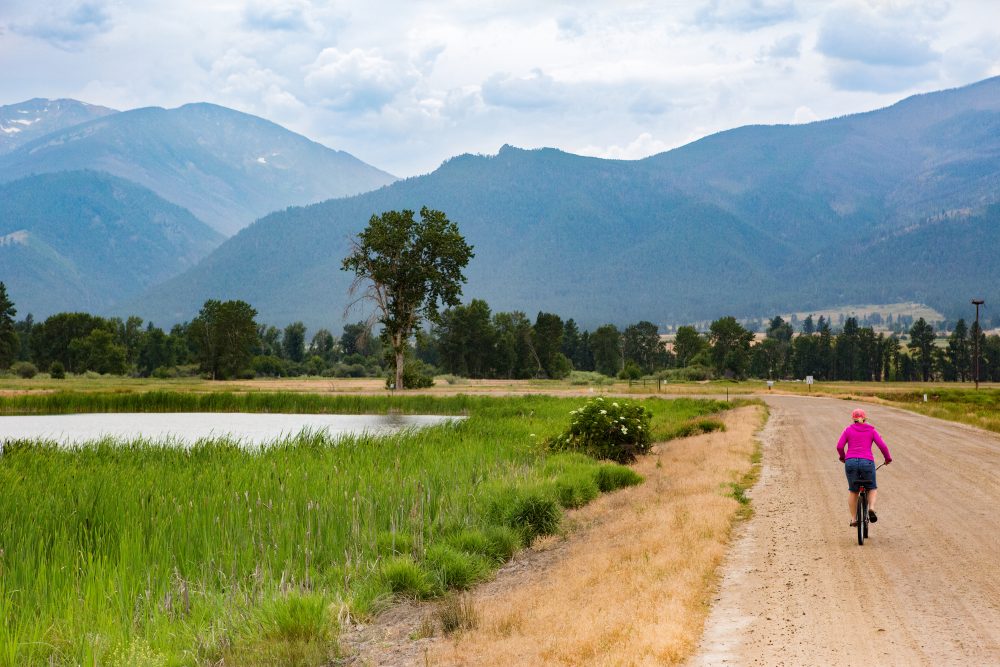 In the beautiful Bitterroot Valley, the Lee Metcalf National Wildlife Refuge—2 miles north of Stevensville—is one of the most popular refuges in Montana. Open dawn to dusk daily, walk along the 2.5-mile Wildlife Viewing Area Trail and 1.25-mile Kenai Nature Trail. Drive or bike Wildfowl Lane, a county road that runs through the refuge and provides a close look at ponds packed with migrating waterfowl in the spring and fall. More than 240 species of birds have been observed in the area, and mammals in the refuge include white-tailed deer, yellow-bellied marmots, porcupines, beavers and gophers, among others. Plan your visit with time to stop by the year-round visitor center.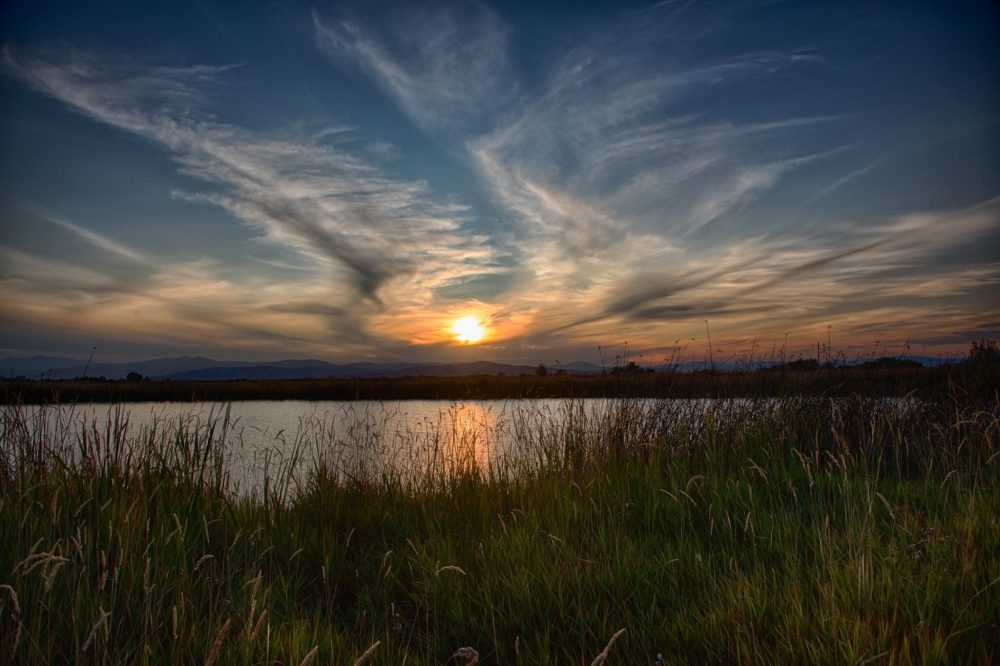 Stunning Mission Valley views accompany the scenic Ninepipe National Wildlife Refuge, a pristine wetland complex in Charlo. Photographers flock here to capture the evening grandeur of the reservoir's Mission Mountain backdrop. In addition to 200+ species of birds, you'll find nationally acclaimed winter raptor viewing and mammals like white-tailed deer, the occasional grizzly bear and wetland creatures like muskrats, skunks, mice and voles. Explore the interpretative site for interesting information about the refuge.  Directly across the highway from the refuge, explore the Ninepipes Museum of Early Montana. Established to accommodate nesting birds, access to the refuge changes with the seasons, and there are no amenities or facilities of any kind at the refuge itself, so plan your visit accordingly. Driving on Ninepipe Road is available year-round. Walking is limited on the refuge as water comprises more than 80% of the area and much of the land is very wet during the spring.
Wild Horse Island/Flathead Lake State Park is a true Montana treasure, featuring old-growth ponderosa pine forestland and prairie grasslands with scenic trails and ample wildlife viewing. If you're lucky, you'll catch a glimpse of the wild horses for which the island is named. Accessible only by boat, the biggest island (3 miles long) on the largest freshwater lake west of the Mississippi—Flathead Lake—abounds with wild adventures like hiking, swimming, sailing and boating. Other island inhabitants include bighorn sheep, deer, songbirds, waterfowl, bald eagles, falcons and bears. (Note: store food in bear-safe containers on your boat.) Also, a joint state/tribal fishing license is required for anglers at this Flathead Indian Reservation site. For a fun paddling adventure, kayak to the island from Dayton. It'll take you about 45 minutes.
Two miles south of Polson—and also within Flathead Indian Reservation boundaries—the Pablo National Wildlife Refuge provides a unique glimpse at pothole wetlands and offers hiking, biking, fishing, cross-country skiing and snowshoeing. This serene setting is the site of the trumpeter swan release during the 1996 reintroduction to the Mission Valley, and continues to be an important release site. Vehicles can access the refuge along roads across the dam and along the north side of the refuge. The wetland habitat supports abundant waterfowl species and common wetland-friendly mammals, like muskrats, striped skunks, mink, field mice and meadow voles. There are no amenities or facilities of any kind here, and portions of the refuge are closed in the spring to minimize human disturbance to nesting birds, so plan your visit accordingly.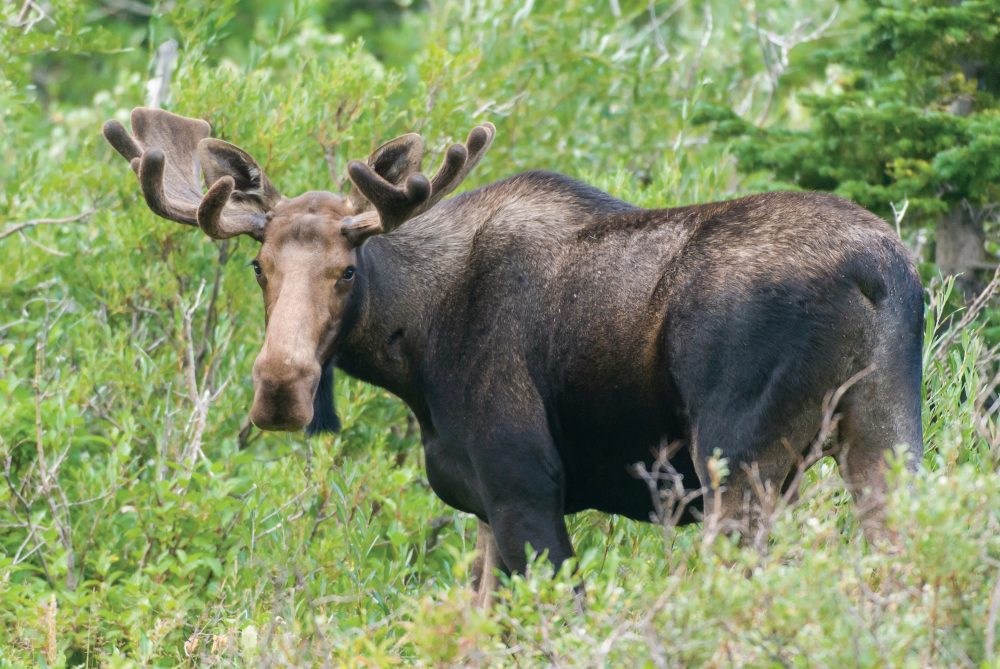 The Swan River National Wildlife Refuge is situated between the breathtaking Swan and Mission Mountain ranges south of Swan Lake, offering a scenic wildlife viewing adventure. The refuge provides wetland and grassland habitat for 171 bird species, white-tailed deer, mule deer, elk, and moose, plus beavers, muskrats and raccoons. Visitors enjoy hiking and snowshoeing this picturesque refuge from east to west via Bog Road. You'll find a viewing platform and information kiosk with interpretive panels, but there are no significant facilities on the refuge, so plan your visit with that in mind.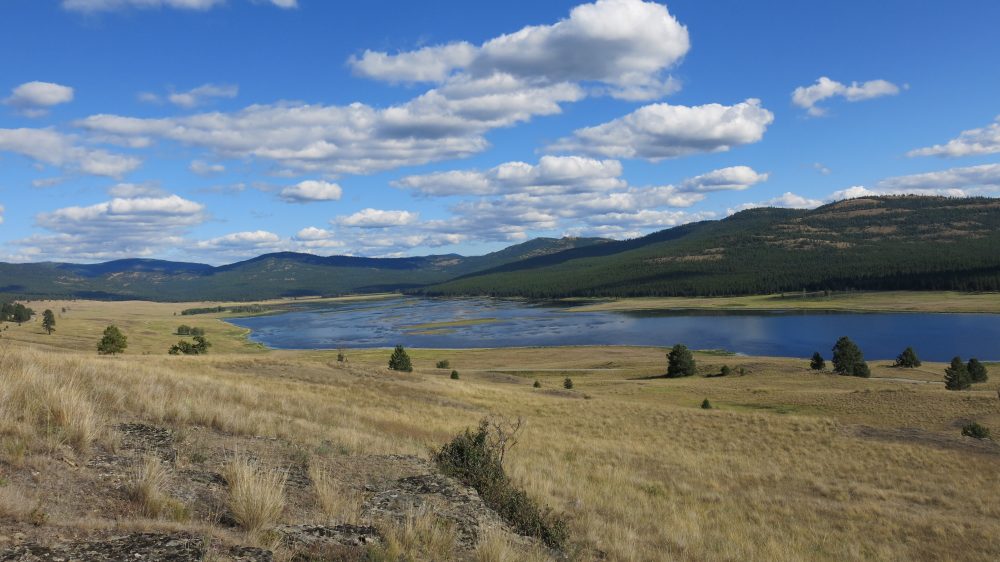 Lost Trail National Wildlife Refuge lies in the tranquil Pleasant Valley mountain drainage area northwest of Marion. Prairie grasslands, riparian and wetland areas and aspen groves serve as important habitat for a variety of wildlife including elk, deer and moose. Although elusive, wolverines, Canada lynx, fishers and grizzly bears have all been documented here as well. This remote refuge offers a secluded authentic Montana experience. Please note, GPS navigation to the refuge is not always perfect and cell phone service can be spotty, so plan your visit accordingly.
As always, remember that wildlife is just that—wild. Respect their space, keep your distance and stay safe when recreating in wild places. Read more about Western Montana wildlife safety here.
April 22, 2019
Related: Bison Range, Bitterroot Valley, Charlo, Dayton, Fall Fun, Family Fun, Flathead Corridor, Flathead Indian Reservation, Marion, Moiese, Outdoor Fun, Pablo, Parks, Seeley-Swan Corridor, Spring Fun, Stevensville, Summer Fun, Wildlife, Winter Fun