Exploring Glacier Country on Amtrak's Empire Builder is a fun and memorable way for travelers of all ages to see Glacier National Park and experience Western Montana's small-town charm. A mid-to-late autumn round-trip journey from Cut Bank to Whitefish offers the opportunity to see Western Montana and Glacier National Park draped in fall colors lightly dusted with fresh snow—a uniquely beautiful blending of seasons.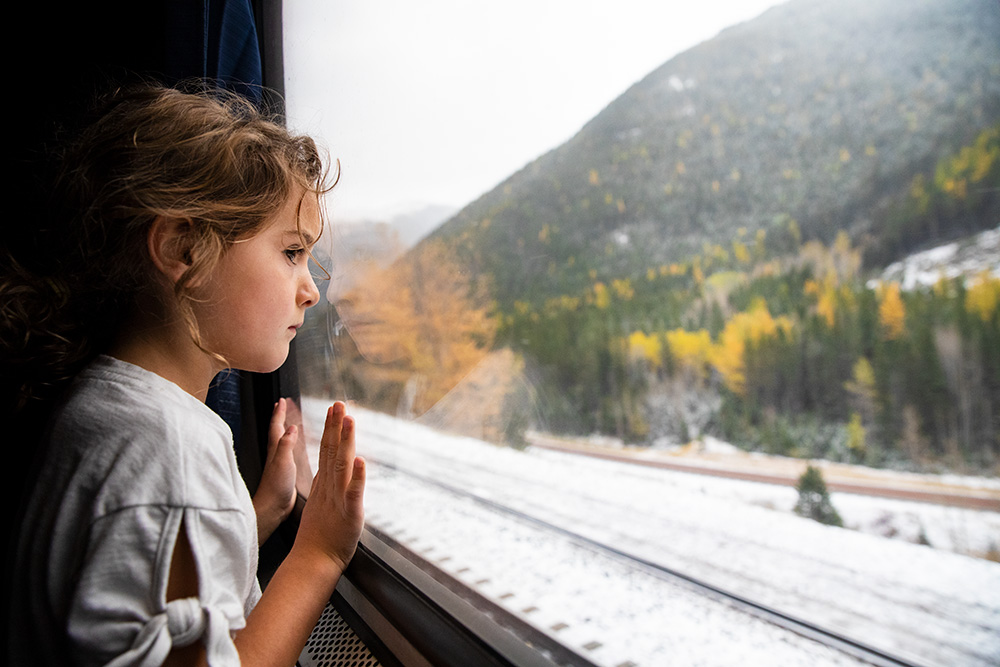 From Cut Bank, board the evening train for Whitefish. Conductors will assist riders with loading on. Coach seats are unassigned, but the train cars are spacious, so finding a spot shouldn't be a problem. After your tickets are checked, we recommend making your way to one of several observation decks between the coach cars. These decks offer incredible views!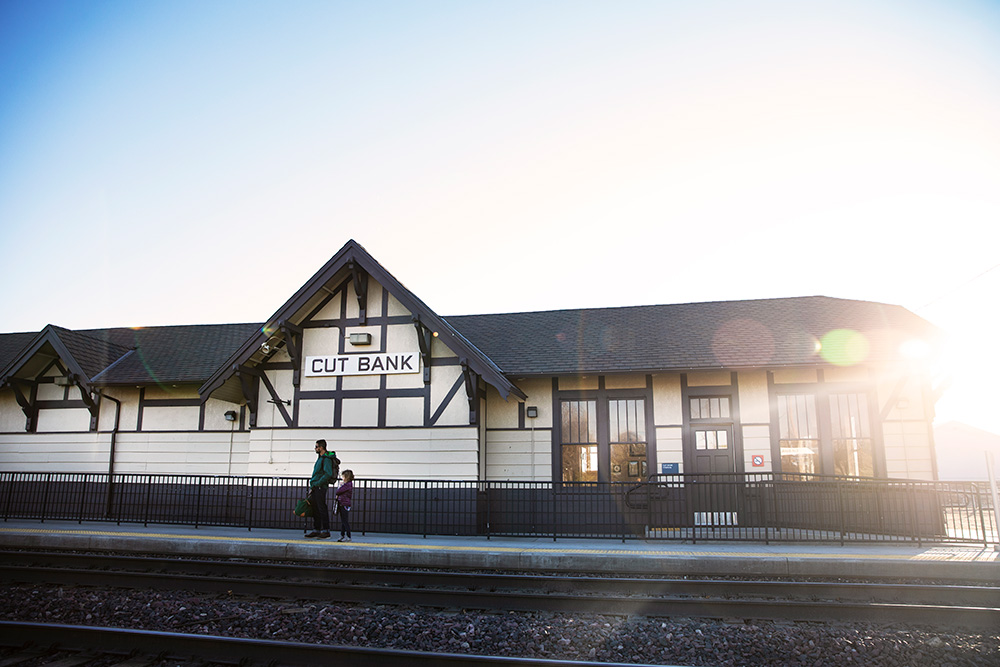 Trip-Tip: Book your tickets ahead of time at amtrak.com, where you can also find carry-on and checked-luggage rules.
Amtrak's coach windows are wide, allowing for excellent sightseeing. Watch the sun set across the plains of the Blackfeet Nation, illuminating the scenic Rocky Mountain backdrop with the last light of day. Snacks and beverages are offered downstairs of the observation deck, or make a reservation for dinner in the restaurant car. The evening ride is quiet and smooth, and, after a three-hour journey, Whitefish—the quintessential mountain town—offers up warm hospitality and cozy accommodations.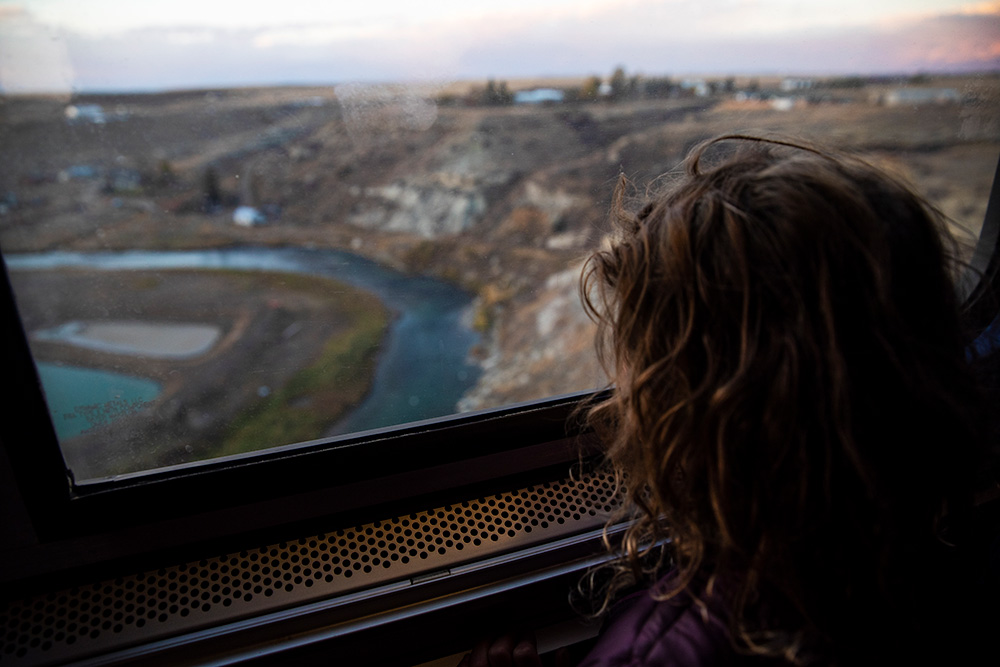 The Whitefish train depot is located right downtown, so grab your bags and walk to any number of accommodations. We recommend maximizing your adventure with a finely-crafted local beer at the Great Northern Brewing Company and overnighting at The Firebrand Hotel, where we highly recommend making reservations well in advance.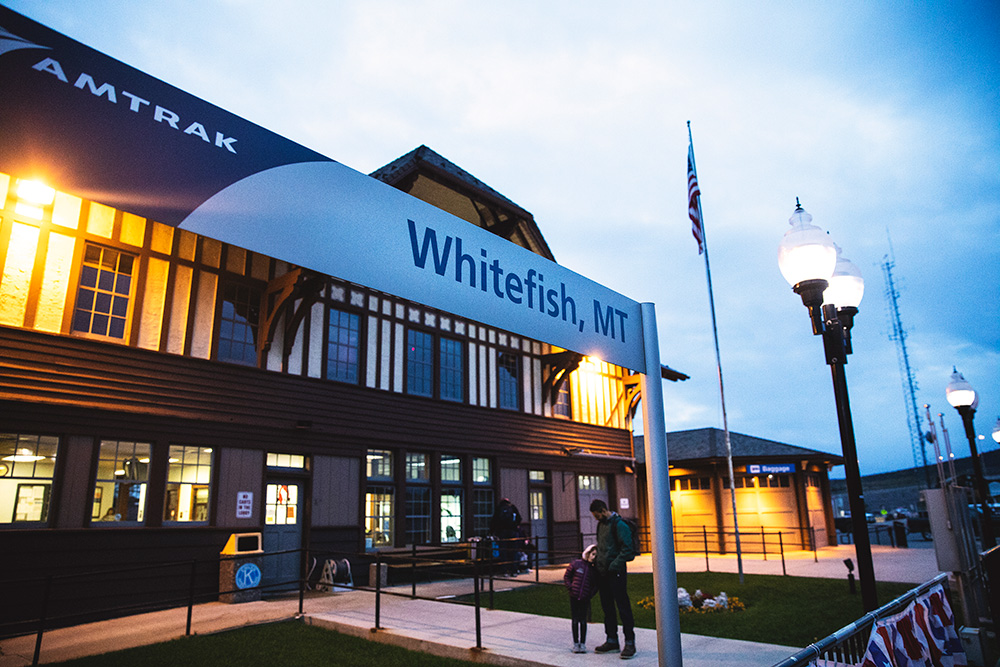 Rise and shine to jaw-dropping mountain vistas, well worth the early wake-up. The Whitefish Depot's alpine architectural style is quaint and cozy and the platform offers gorgeous views of the surrounding hills speckled with golden tamarack pine trees. Check a bag inside, or bring along your carry on. The morning ride through the park is absolutely stunning. From Whitefish, the train takes you west-to-east through Glacier National Park as you make your way back to Cut Bank.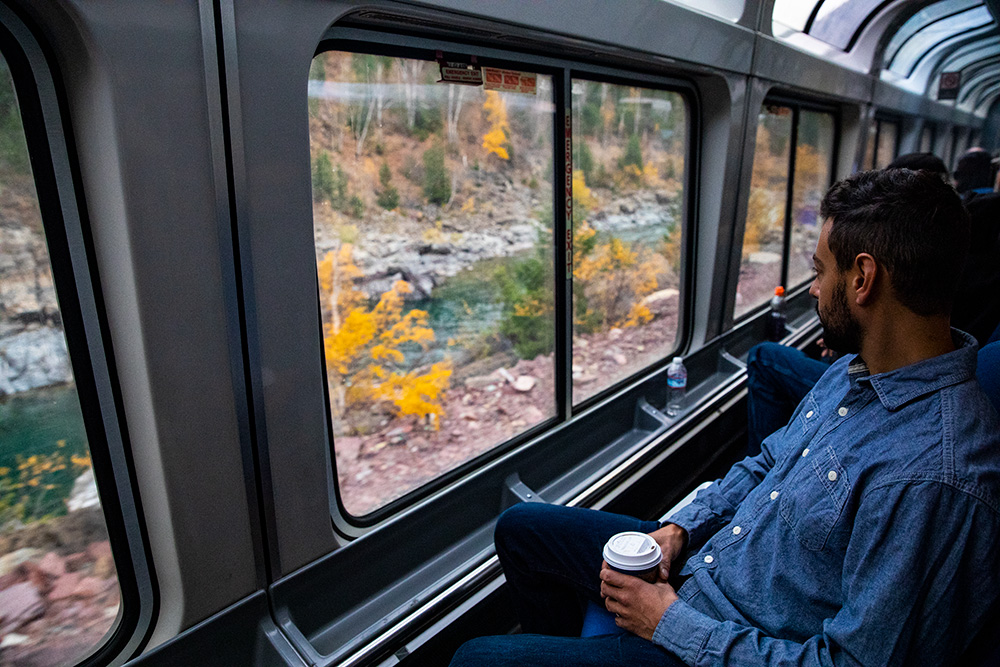 The ride into Glacier National Park is very scenic and quite relaxing. See the glacial blue waters of the Flathead River among the orange and gold contrast of trees in their seasonal shade. Grab a cup of coffee or snack from the concessionary downstairs from the observation deck, or make a reservation for breakfast in the dining car. With views like this, you'll be in awe from any part of the train.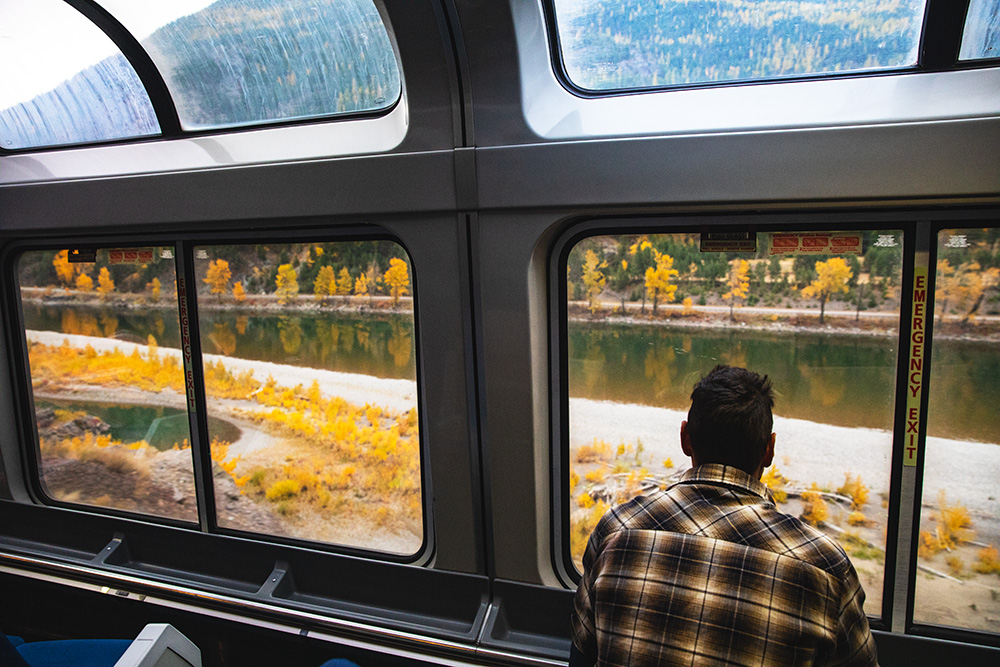 The vibrant colors and snowcapped peaks of a fall-kissed Glacier Country are always spectacular, but there is something about the view from a train window that makes for a magical experience. You get to cover some serious ground and view the vastness of the landscape, from deep river valleys and high mountain peaks to the beautiful wide-open plains of Browning and Cut Bank. This is one Glacier Country train tour everyone should travel.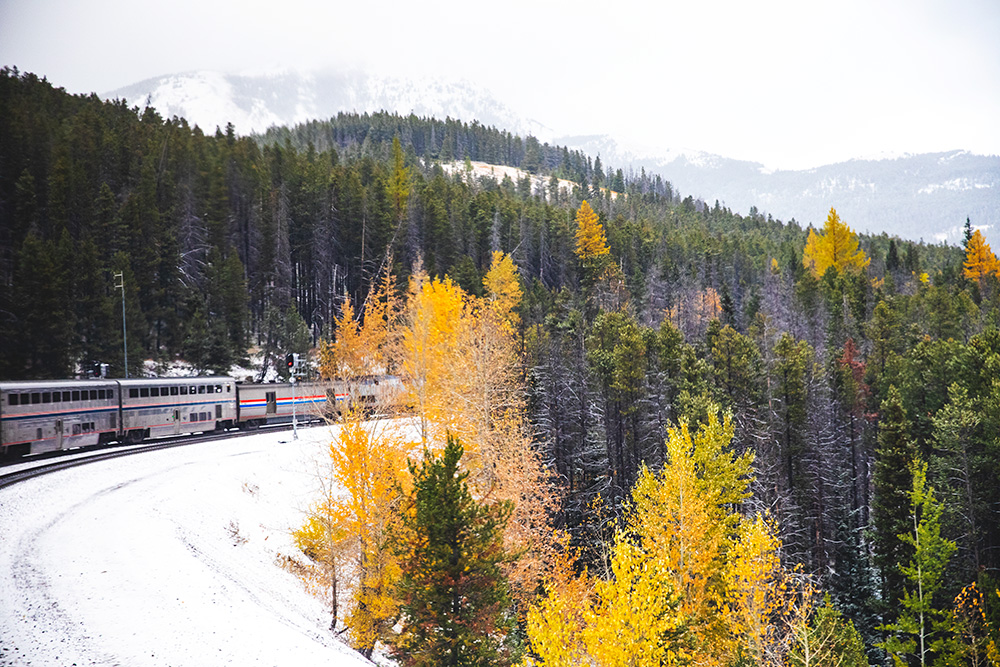 October 22, 2018
Related: Amtrak, Cut Bank, Fall Fun, Family Fun, Getting Around, Glacier National Park, Montana, Parks, Stay, Vacation, Whitefish, Winter Fun