As a guide in Yellowstone National Park and Glacier National Park (GNP) I am no stranger to their beauty, but I am also no stranger to their crowds. With record numbers expected to hit GNP again this year, I knew it was time to explore the surrounding regions. My name is Andy Austin, and I'm a photographer based out of Montana. For the past three weeks, I have road-tripped across Montana in search of spring wildflowers and epic adventures. As my tour starts to come to a close in northwest Montana's Glacier Country, many of my friends guessed that my trip would take me to the Flathead Valley and GNP, an area I spend a good deal of free time in. But, for this adventure, I had my eyes set on solitude and escaping the crowds.
Video by Lyman Gillen. 
As I finished up my tour in Missoula, I headed north on my usual route towards the Flathead, but this trip was different, as I diverted my path west. My first stop was the Bison Range, a detour that logistically only cost me 20 minutes, but in reality, kept me captivated for an entire morning. As I forced myself to part ways with watching a herd of bison majestically moving against the backdrop of the Mission Mountain Range I set my sights on the first official stop of the trip, Thompson Falls.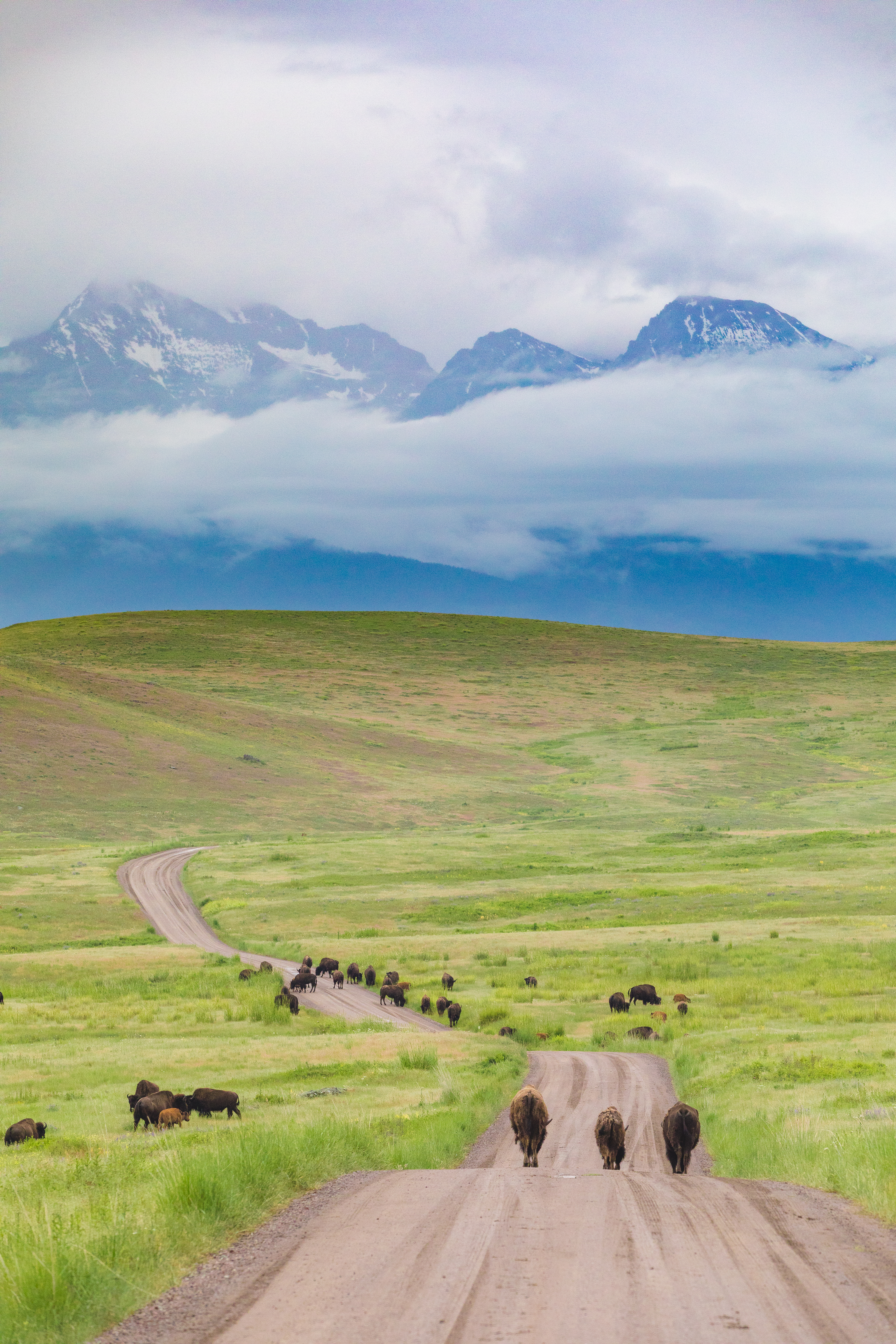 Thompson Falls is a quaint little town with an almost immediate beauty hidden behind the historic main road. The town's dam releases an impressive cascade of water and the views are unbeatable. Even one of my followers remarked that they had once driven through Thompson Falls, but didn't even think to get off the main road. After a day of exploring the area, my friends and I headed to Island Park to get the best view of the dam and watch the sunset. In the two hours we hung out on those cliffs we didn't see a single soul, and this was a foreshadowing for the solitude we'd find on our journey.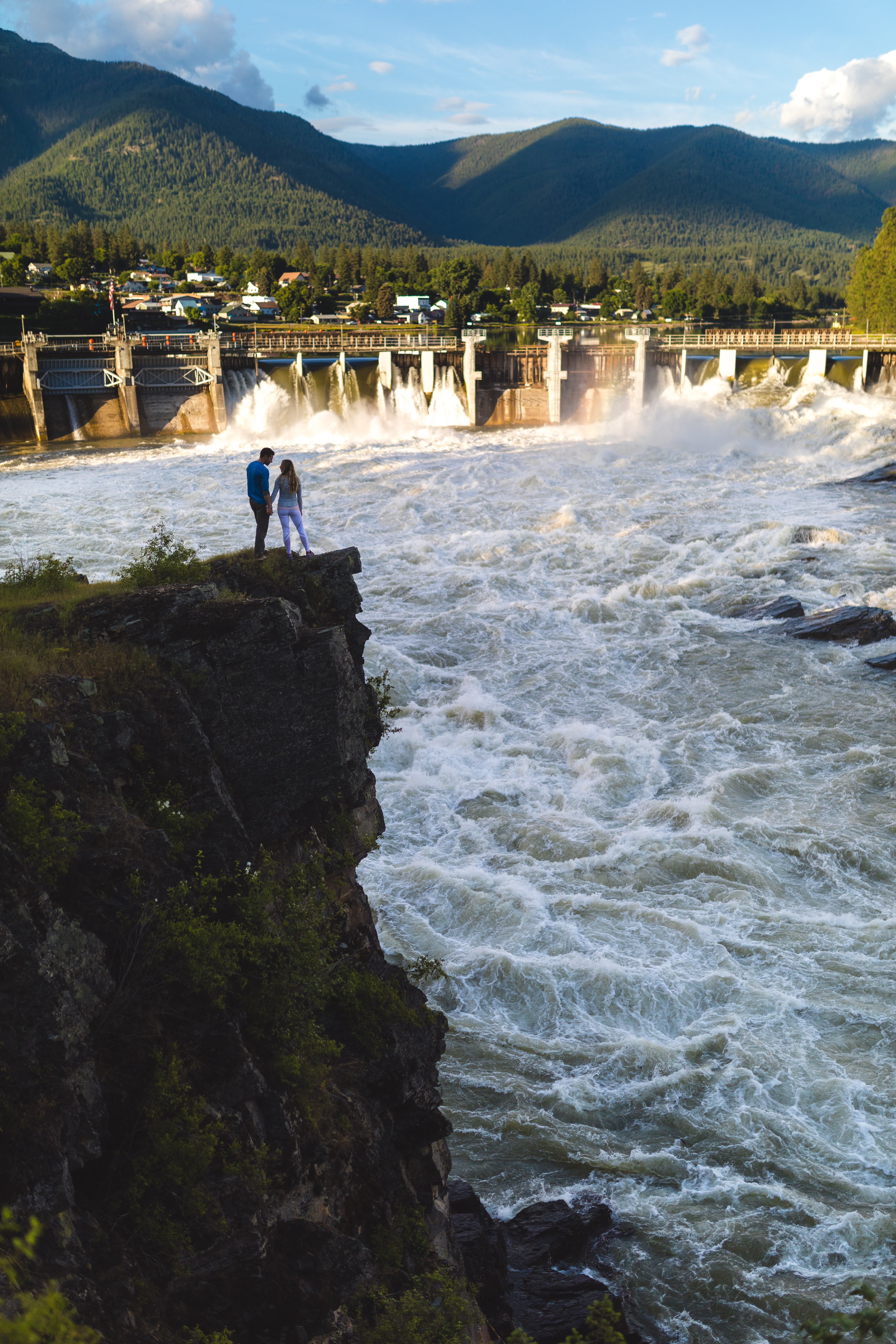 After a night of camping on Noxon Reservoir, we woke to a crisp mountain sunrise. The stillness of the lake was only matched by the stillness in the air as, once again, we were the only ones there to watch the sunrise. We packed up camp and headed to Ross Creek Cedars Scenic Area to walk amongst the giants. These trees are up to 500 years old and photos don't even begin to portray their size and beauty.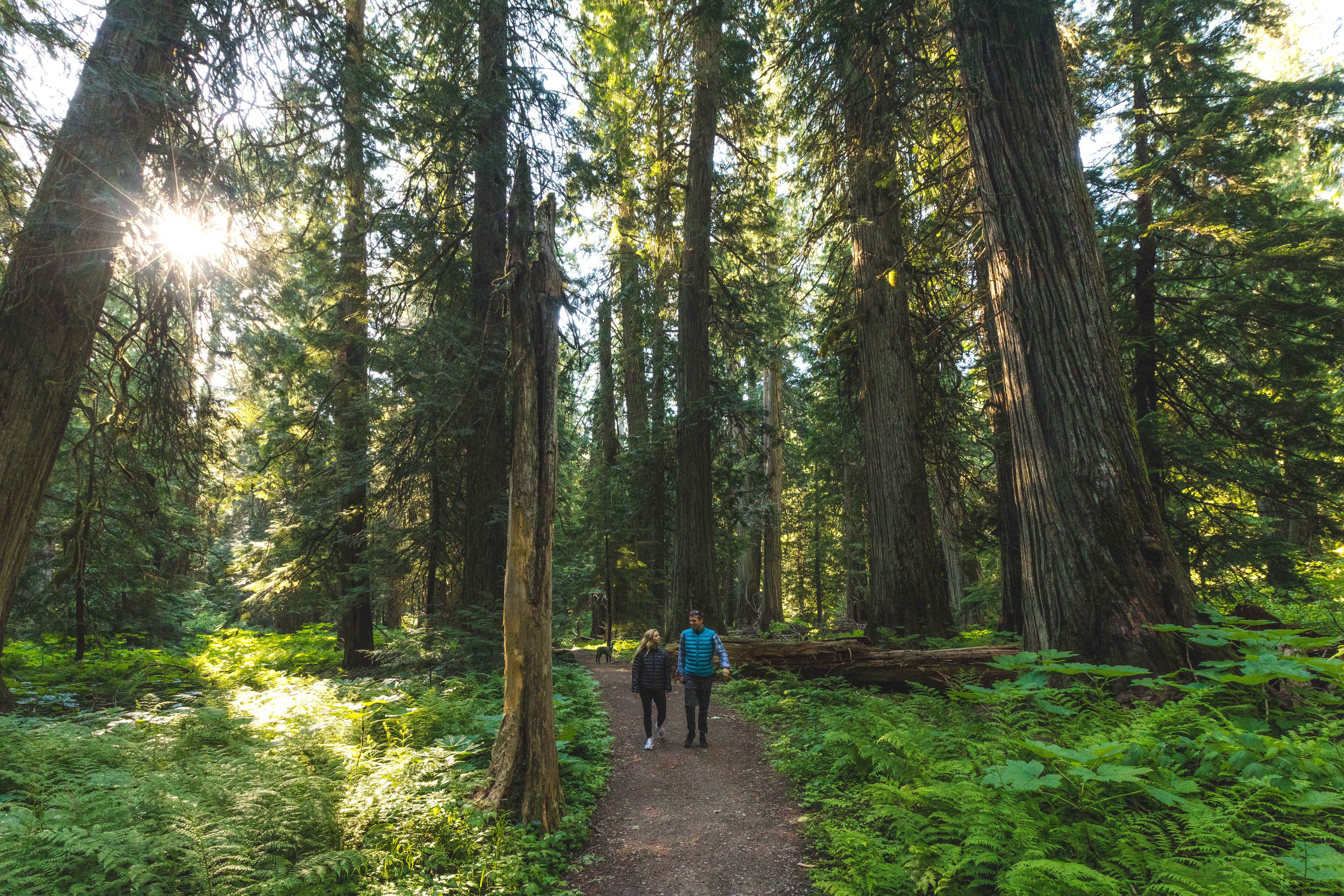 Libby was our next destination, and we arrived to check into our beautiful cabin along the Kootenai River at Dave Blackburn's Kootenai Angler. The afternoon was spent exploring the Libby Dam before heading off to check a big item off of my bucket list, Kootenai Falls. I've seen photos of the falls before and expected a large crowd given how easy the hike is, but, yet again, we were some of the only people around. We took the swinging bridges across the Kootenai River and marveled at the powerful river below before finally heading over to see the actual falls. The whole experience lived up to the hype and then some.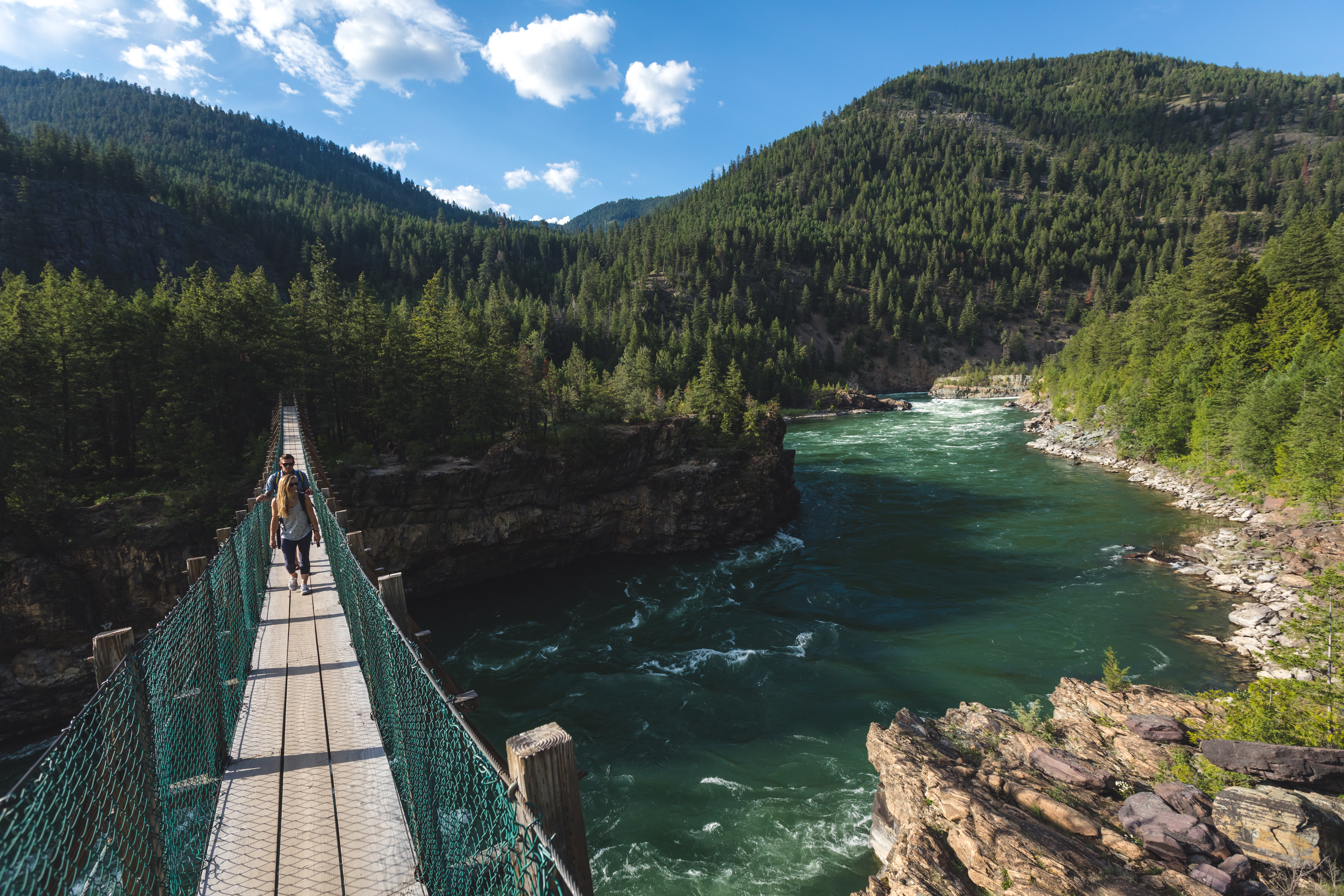 The next morning, Kootenai legend Dave Blackburn himself offered to take us out for a float trip down the Kootenai River. The views were stunning and bald eagles were spotted around every bend. As much as I wanted to move into this beautiful cabin, there was still one more town to check off on my roadtrip across the region—Eureka. As we drove up from the Libby Dam we spent the next 40+ miles driving along Lake Koocanusa, and we finally got a feel for just how massive this lake really is. On my list of places to hit was the H.A. Brewing Co., but as I drove out there I realized I was heading off into the mountains. I thought, there is no way there is a brewery tucked out in the middle of nowhere. Sure enough, we arrived at a beautiful, rustic building with a pizza truck out front. Walking in I realized why this place was recommended by so many people I had come across on this trip. H.A. Brewing was an oasis in the middle of the mountains offering up tasty pizza and even tastier brews. Feeling properly fueled for another adventure, my friends and I headed back out onto Lake Koocanusa to go canoeing. Being only an hour from Whitefish I expected to see boaters in every direction, but, yet again, we were the only people out on the water. It was pure bliss.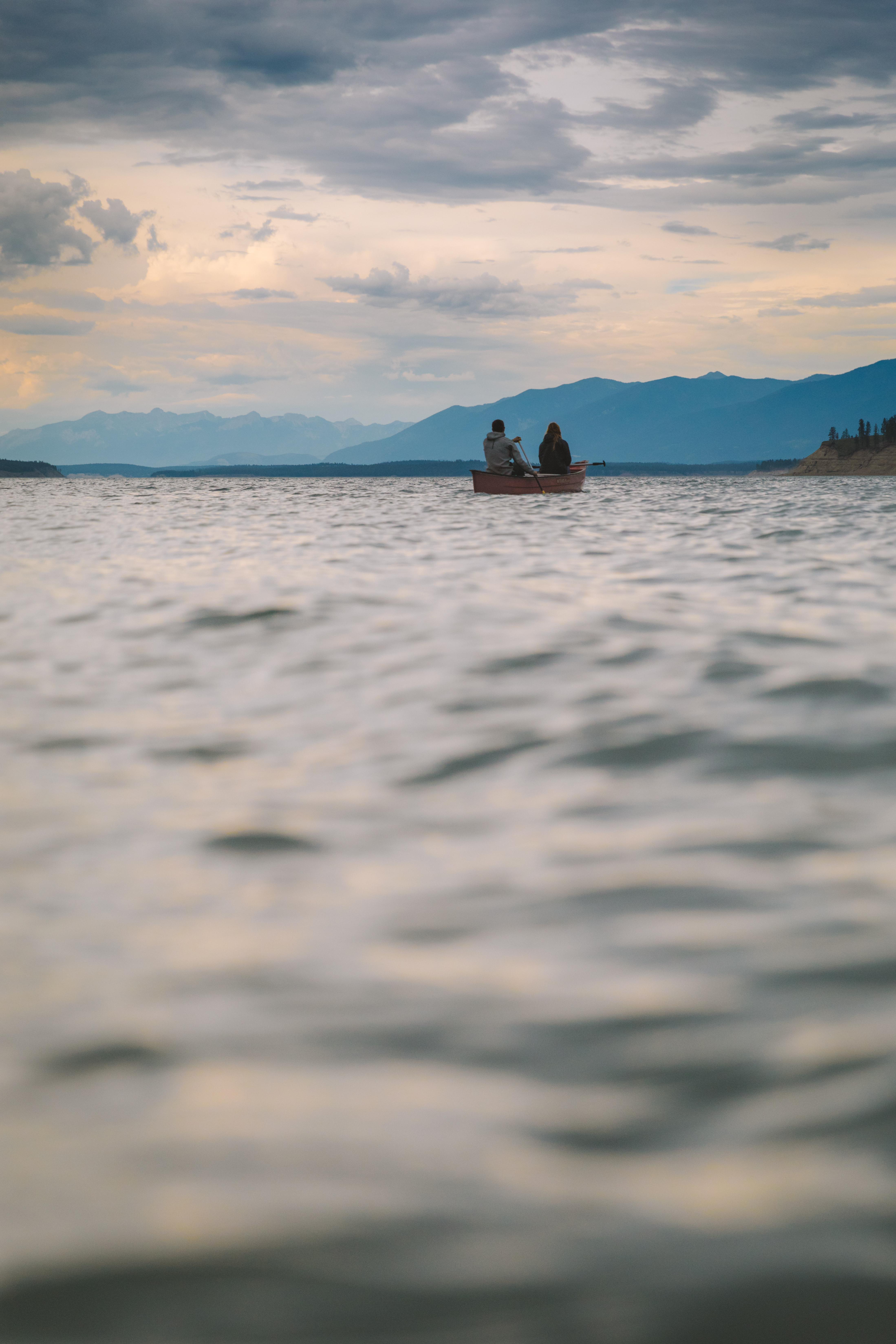 As a lover of Glacier National Park, I think I've found my answer when the crowds get the best of me and I need a little solitude. I've barely scratched the surface in these mountains, and I can't wait to return!
Happy Adventuring,
Andy Austin
July 23, 2018
Related: About, Bison Range, Clark Fork Corridor, Eureka, Fishing, Getting Around, Libby, Montana, Northwest Corridor, Noxon, Outdoor Fun, Road Trips, Thompson Falls, Wildlife