Montana's cinematic landscapes have provided the settings for legendary films like "A River Runs Through It" and "The Horse Whisperer," and these scenic locations make the perfect spot for film festivals. Here's a list of renowned film festivals and well-preserved historic theaters in Western Montana's charming small towns.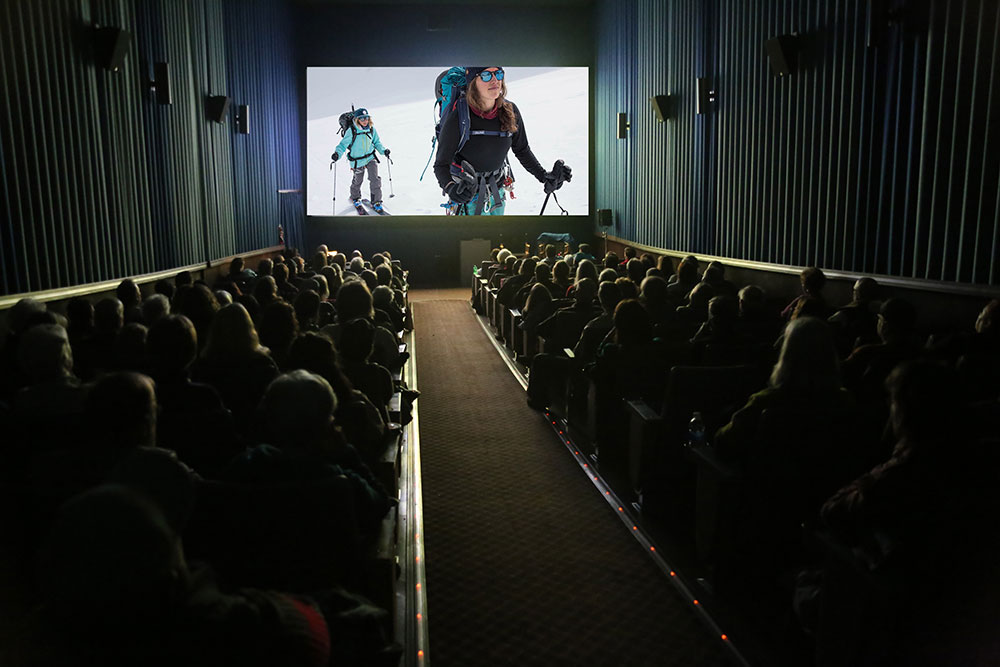 Flathead Lake International Cinemafest in Polson is coming up Jan. 25 – 27, 2019. FLIC 2019 will feature special guests, including award-winning artist and writer Tim Ryan Rouillier and Montana native Gerald Molen. Molen is a well-known producer with a long list of top Hollywood films like "Rain Man," "Jurassic Park," "Minority Report" and "Schindler's List." On Sunday, Jan. 27, which is International Holocaust Remembrance Day, Mr. Molen will present "Schindler's List" and chair an audience Q&A following. Adam Yenser, comedian and writer for the Ellen DeGeneres show will also attend FLIC 2019, delivering some of his comedic genius and cultural insights. Get your FLIC 2019 All Access Pass—they're on sale now.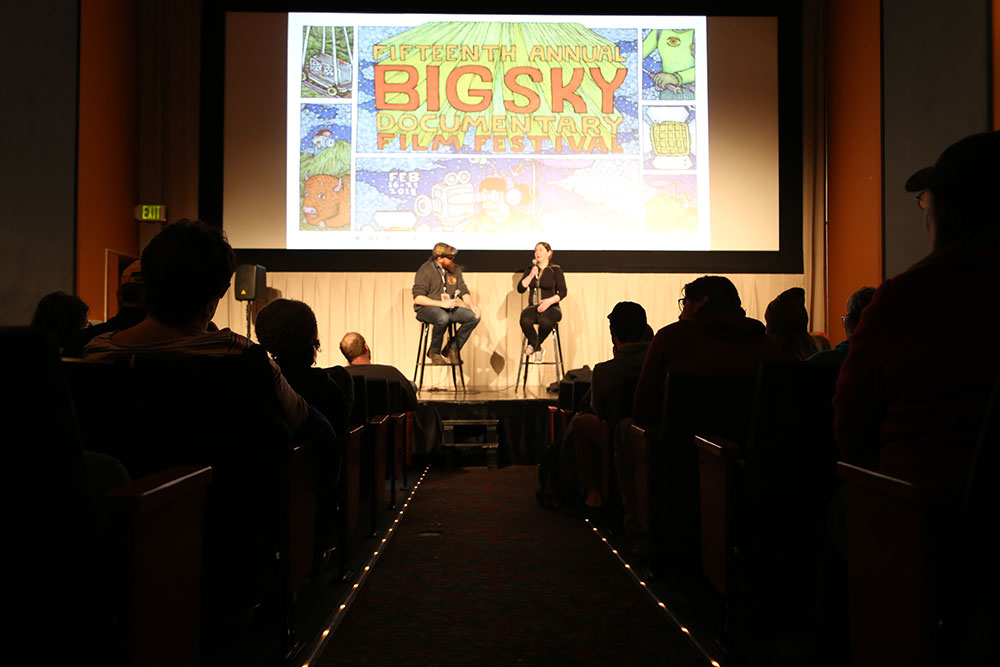 Celebrating 19 years in 2019, the Big Sky Documentary Film Festival, Feb. 15 – 24, is one of the West's premier venues for a wide-range of nonfiction films. In addition to screenings, this five-day industry event includes panels, master classes, workshops, and the popular Big Sky Pitch session. BSDFF is an Academy Award qualifying festival in the Shorts and Mini-Doc categories. This much-anticipated event draws an audience of 20,000 and presents an average of 150 films from around the world in the unique and authentic mountain-town of Missoula—the arts and culture hub of Montana. Events take place in Missoula's historic theater, The Wilma, as well as the newly restored Roxy Theater, and the MCT Center for the Performing Arts. Get your tickets today.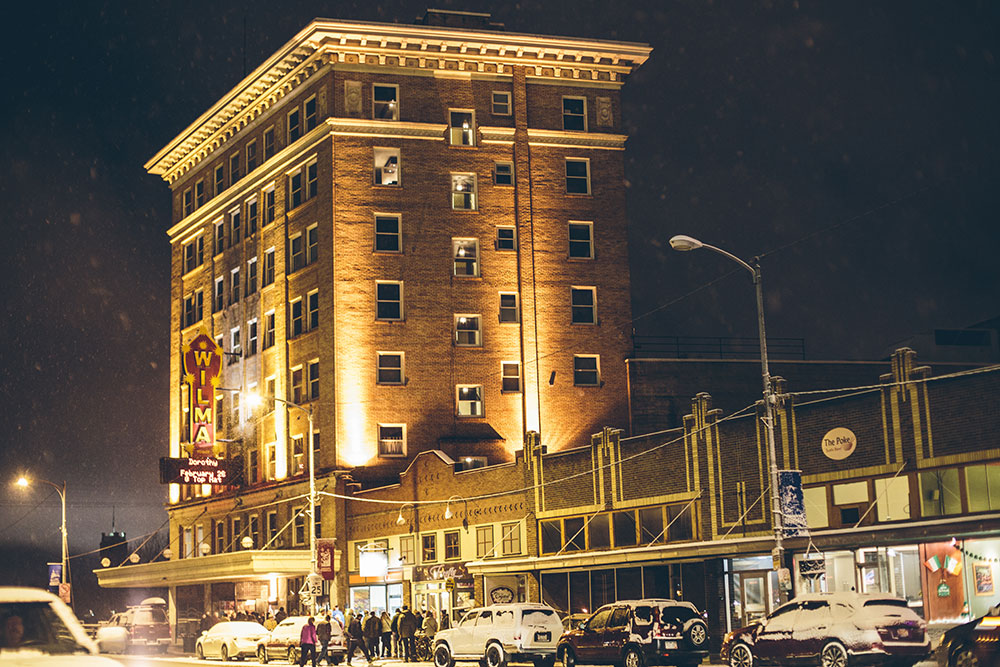 The storybook village of Bigfork has a story to tell at the annual Bigfork Independent Film Festival April 5 – 7, 2019. The Bigfork Center for the Performing Arts keeps it local by showing a variety of short, feature, documentary and student films that were either made by Montana filmmakers or were made right here in Montana. For each film block, a live introduction will be provided and filmmakers will be included in a Q&A session. Buy your tickets now.
With our abundance of wildlife and wild places, it's no wonder Western Montana plays host to the annual International Wildlife Film Festival. In its 41st year, the festival is the first and longest running event of its kind. Held in the retro Roxy Theater in Missoula, April 13 – 19, 2019, emerging filmmakers showcase the finest in wildlife and environmental filmmaking. Take in stories that promote awareness, knowledge and an understanding of the world around us. Passes and tickets for the IWFF are on sale now.
One more reason why autumn is one of the best times to visit Western Montana—the Montana Film Festival. This Missoula-based event offers a fresh perspective on film fests, with a diversity of films and filmmakers dedicated to the community of filmmaking. This convergence of creativity takes place at the funky and fun Roxy Theater. 2019 event dates to be announced; check back soon.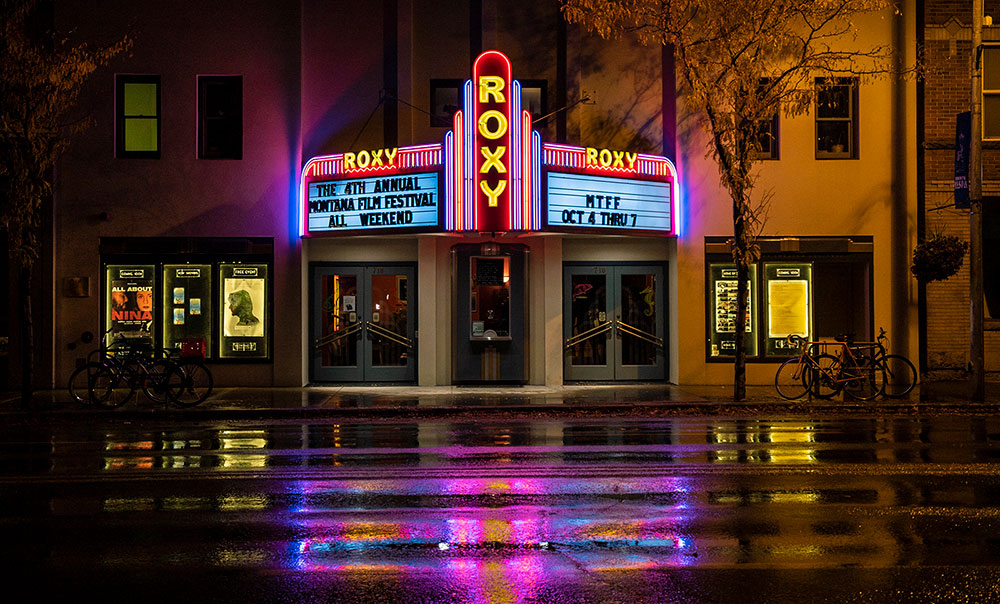 As mentioned above, the beloved 80-year-old Roxy Theater was recently renovated. Downtown Missoula's hip-strip theater now boasts a new art-deco marquee and Dolby surround sound. The Roxy hosts screenings and events seven days a week including new releases nightly and a monthly calendar of independent, foreign and classic films, theater and community events.
Showing movies and hosting live concerts by local musicians, theater performances and comedy events, the historic Rex Theatre on Main Street in Thompson Falls is a lively community treasure.
Libby's Dome Theater offers a classic, small-town movie theater vibe. Enjoy films, concerts and performing arts with a state-of-the-art sound system and updated concessions area, all in one of Kootenai Country's most cherished towns.
Other not-to-be-missed historic theaters in Glacier Country—Glacier Cinemas in Cut Bank and the Entertainer Theater in Ronan.
December 26, 2018
Related: Arts and Culture, Bigfork, Cut Bank, Indoor Fun, Libby, Missoula, Montana, Polson, Ronan, Thompson Falls