Halloween means it's time for pumpkin picking and mixing up the fun with a few frights and some seasonal flavors. Quintessential fall family activities abound this time of year, and haunted happenings are scattered throughout the region as well. Here's where and how to get spooked, have fun, and savor the season in Western Montana's Glacier Country.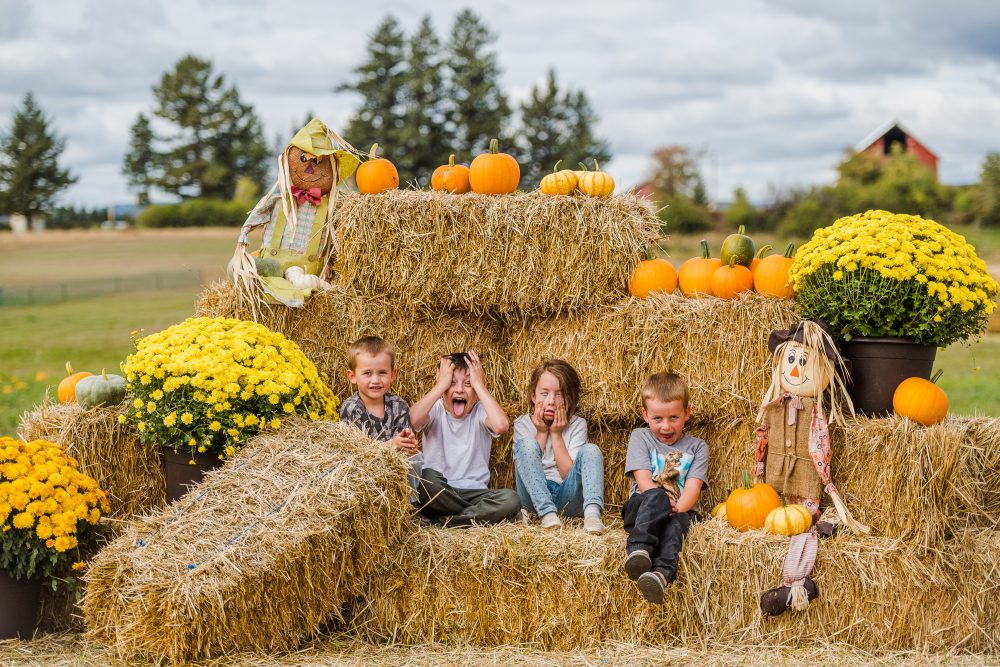 PUMPKIN PATCHES
Take your pick of pumpkin patches throughout the region. The family-run Sweet Pickin's Pumpkin Patch in Kalispell has fall whimsy dialed in, with an autumn adventure-land perfect for celebrating the spirit of the season with the whole family. Kids love the giant jumping pillow, huge construction site sandbox, tractor tours, farm animals, train rides and corn kernel shed. Enjoy candy apples and kettle corn, too. Find your gourd at Meadowlark Farm Pumpkin Patch in Hamilton, and then ride the pumpkin train or send the kids into the bounce house. Pick Tip: Call ahead—some pumpkin patches may run out of pumpkins earlier in the season than others.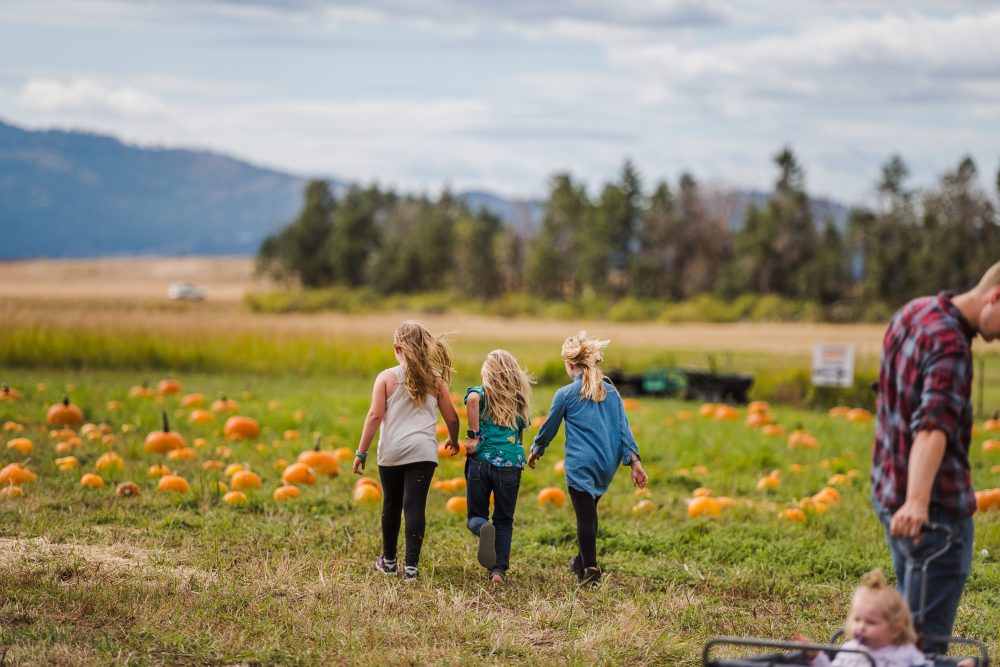 A-MAZING AUTUMN ADVENTURES
It's the season to conquer the corn maze. Lose yourself in Montana at the Missoula Maze. It's all that and more. Run the obstacle course, peruse the pumpkin patch and hunt for treasures. In the Flathead Valley, Kalispell's Fritz Corn Maze is Glacier National Park themed this year. Scavenger hunts, the cow train, hay-bale pyramids and bean bag tosses make this a harvest adventure for the whole family. Also in the Flathead Valley, Whitefish Stage Organic Farm's Flathead Maze—a hay-bale maze in the shape of a bear—is the season's main attraction at the farm. You'll also find hayrides, a barrel train, off-road pedal bikes, a jumpy pillow, bungee trampoline, and barn jungle gym, plus tiny farm animals and a U-pick pumpkin patch. And, most importantly, a food truck serving up hand-dipped corn dogs, burgers, apple cider churros and hot apple cider.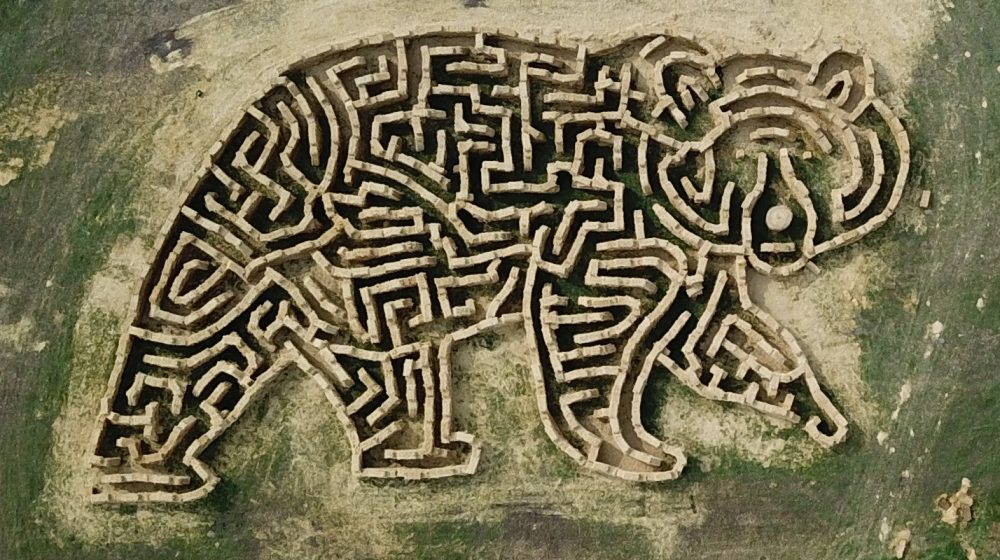 HAUNTED HAPPENINGS
Brace yourself for "7,000 square feet of terror," at the Missoula Haunted House. It's gruesome, it's gory and it's time to get spooked to the core. If that's your Halloween style, this is the place for you. Or, head down to the Bitterroot for more adventures in boo—the nightmare kind. The Field of Screams in Victor has been called "Western Montana's No. 1 Haunted Attraction." It's all fun and games—wagon rides, hay bales and cornfield craziness—until the sun sets. Then, prepare for zombies. Farther south in Hamilton, board a haunted hayride at the Daly Mansion. Ghouls, ghosts and goblins wander the mansion grounds by night, and it's not for the faint of heart. In Kalispell, Fritz Corn Maze offers a Haunted Trail & Haunted Barn—complete with "chainsaw men"—or take a Ghost Tour by candlelight at Conrad Mansion. Paranormal events are no stranger to this house and to the Conrad Family. This is one ghost story that'll keep you spooked.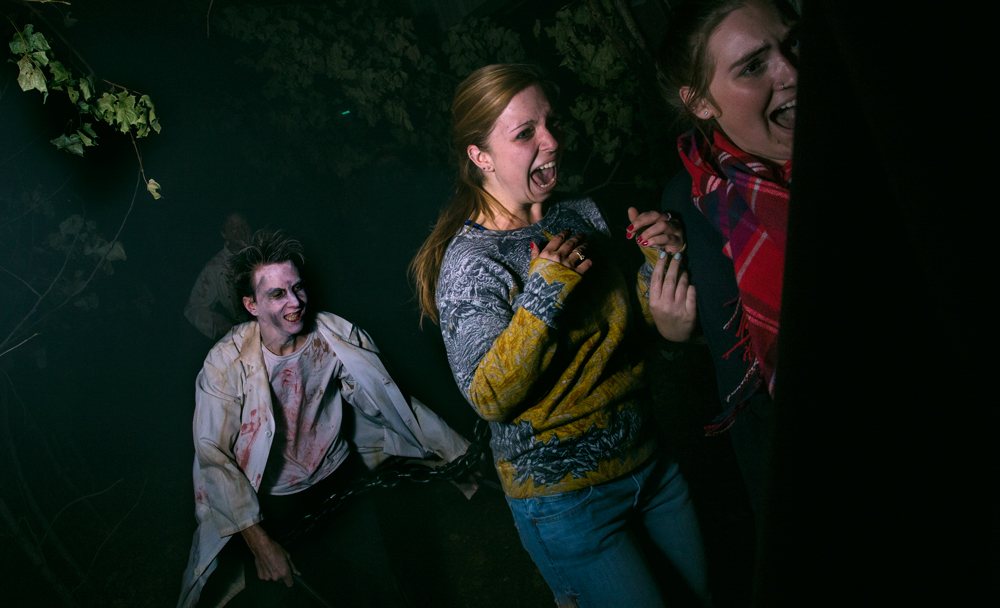 SEASONAL BREWS
One of our favorite fall flavors to savor is pumpkin, naturally. And since we also love beer around here, we're flush with local pumpkin ales when autumn rolls in. Try the Flying Gourd Pumpkin Ale at Lolo Peak Brewery in Lolo. Eighty pounds of roasted pumpkin went into this sweet, hearty and heavenly brew. Gourdgeous Pumpkin Ale is on tap at Great Burn Brewing in Missoula. Also brewed with 80 pounds of pumpkin—plus ginger, cinnamon, nutmeg, cloves and allspice—this is the "pumpkin spiced" flavor you've been craving since the first yellow leaf hit the ground. We're also sweet on the not-too-sweet Punkin Chunkin Pumpkin Ale at Bias Brewing in Kalispell. It's like pumpkin pie but beer. What's not to love?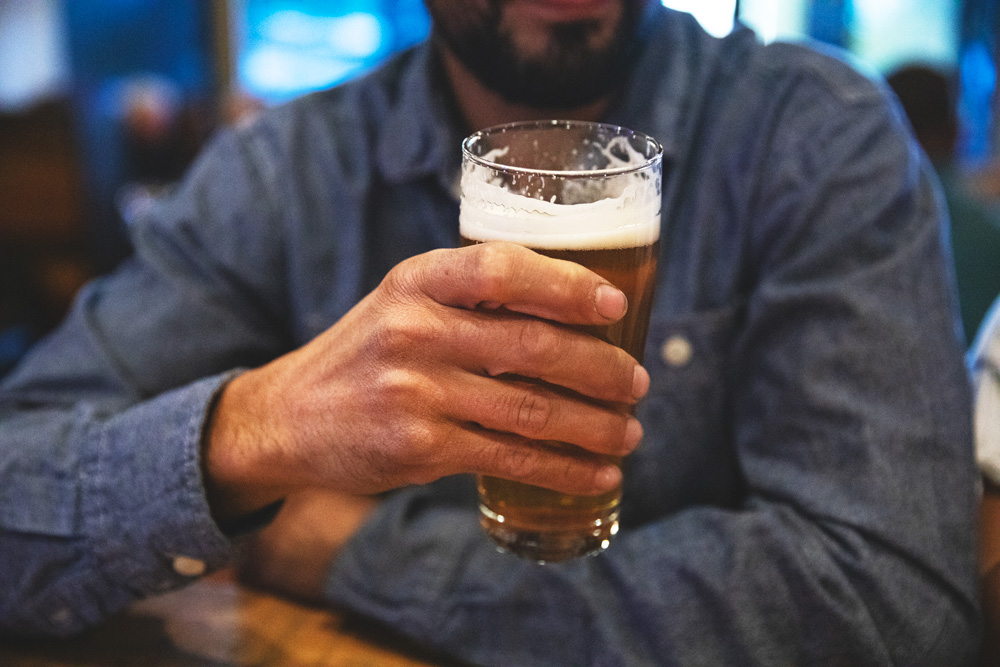 October 14, 2019
Related: Breweries, Fall Fun, Family Fun, Hamilton, Holidays, Kalispell, Lolo, Missoula, Montana, Outdoor Fun, Victor