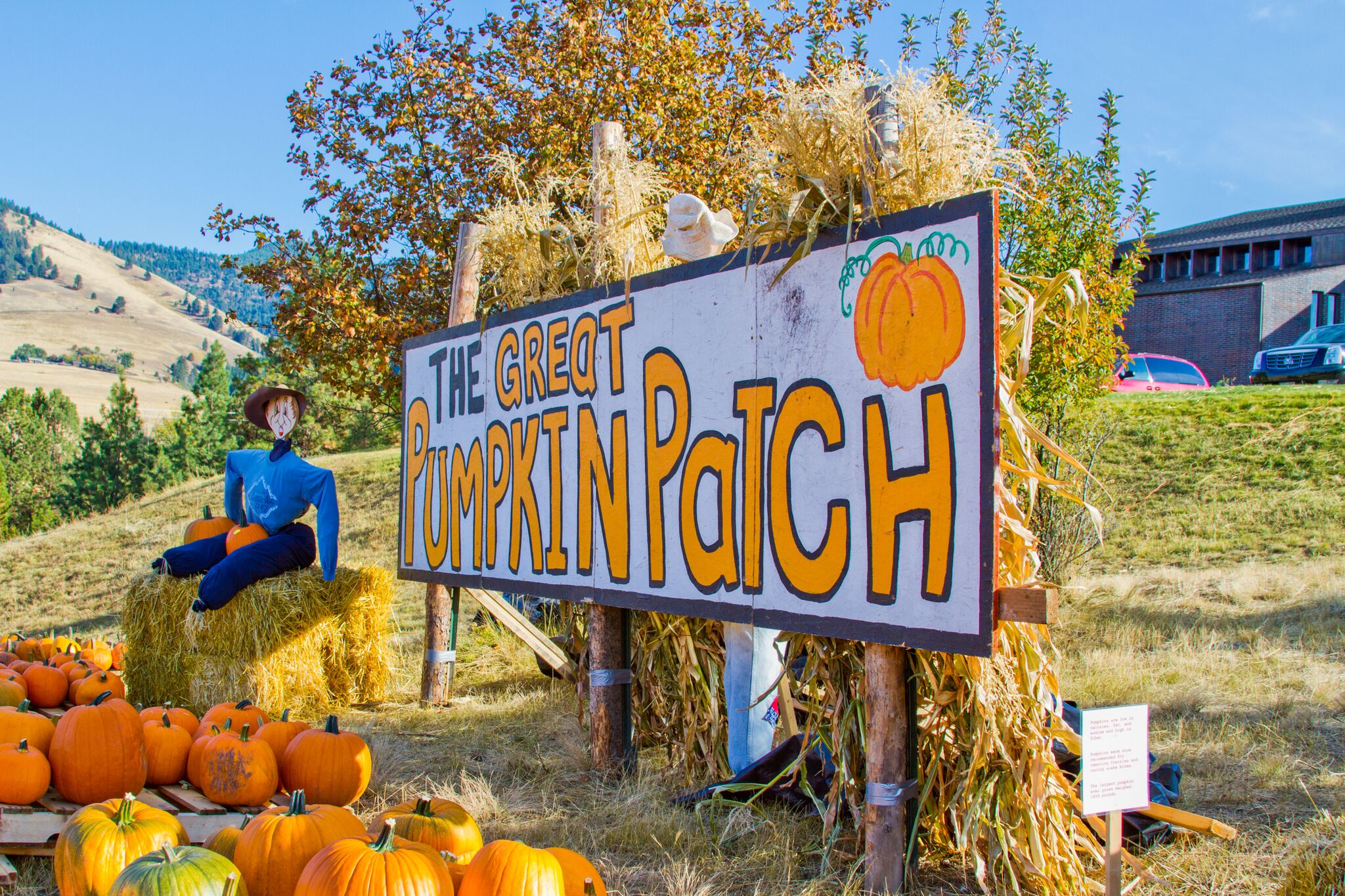 Western Montana's golden fall foliage set against our signature big blue sky is enough to make autumn a lovely time to visit Glacier Country. Add to that our strong heritage of local harvest traditions and Halloween happenings, and the season becomes downright fun. Family activities abound this time of year, and we're here to give you an insider's guide to some of our best—and spookiest—festivities. So grab that pumpkin spice latte you've been waiting all year for (and perhaps a handful of candy corn) and give in to your craving for all things autumn. Oh, and don't forget your costume.
Family Fall Fest: Missoula
October 21, 2017, 1 – 4 p.m.
Fall frolic happens at the Fort. Fort Missoula Regional Park, that is. The Fort's classic Family Fall Fest has everything you'd expect—a costume parade, apple cider pressed on site, hayrides, pumpkin and face painting, games, sack races, and…a giant pile of leaves. Jump into fall in Montana at this fun family festival. Plus, it's free. (A suggested $1 donation supports the Fort's scholarship fund.)
Haunted Hayrides: Hamilton
October 27 – 28, 2017, 7 – 10 p.m.
What's fall without a hayride and Halloween without haunting? Head to the historic Daly Mansion in Hamilton for both of these things—haunted hayrides. Ghouls, ghosts and goblins wander the mansion grounds. Witness a zombie wedding, scary clowns and a hillbilly village. Bonus: The Bitterroot Valley is absolutely stunning this time of year, so add a leaf-peeping scenic drive onto either end of your hayride, whether you stick to Highway 93 or turn off into one of the Bitterroot's scenic canyons to pull over and take a golden fall hike (costumes optional, hiking shoes recommended).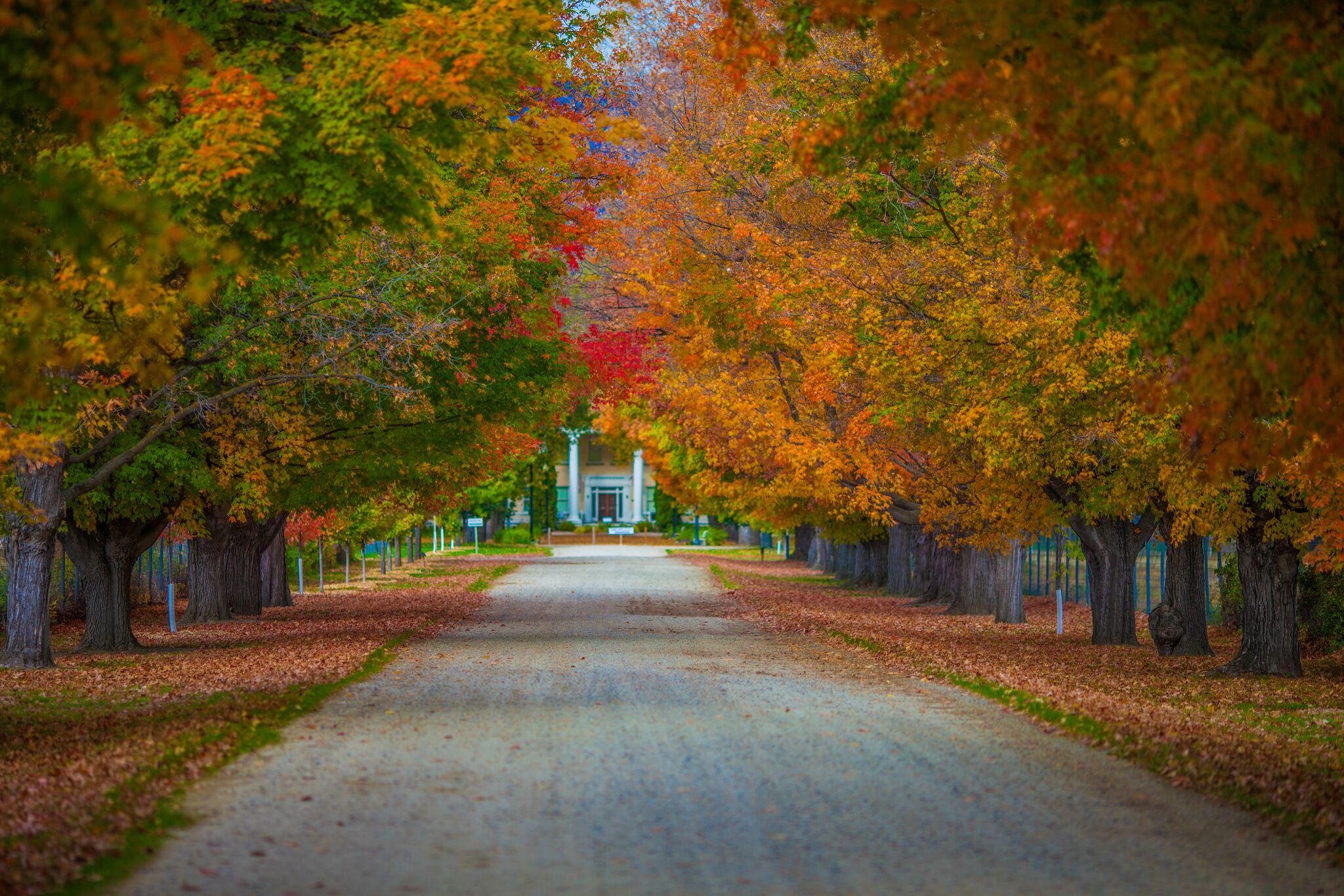 Field of Screams: Victor
Open through October 31 (see website for days/times)
Hailed as "Western Montana's #1 Haunted Attraction" Victor's Field of Screams is exactly what it sounds like it is. Daytime fun turns into nighttime terror. Bring your little goblins by during the daylight hours for wagon rides, a hay bale tower and cornfield fun without the spooks. But when the sun goes down the zombies come out, and it's time for the big kids to play. Field of Screams is not for the faint of heart. Thrills and chills abound.
Sweet Pickin's Pumpkin Patch: Kalispell
Open through October 31, 2017, 10 a.m. – 5 p.m.
Picking out a pumpkin is part of the magic of the season, and building a day of autumn adventure around it makes it all the more special. Head to the breathtaking (especially this time of year) Flathead Valley and make fall farm memories at the family-run Sweet Pickin's Pumpkin Patch, with activities like a giant jumping pillow and a huge construction site sand box, plus tractor tours, farm animals and train rides. Jump in the corn kernel shed, hang out by the plum trees, and savor the season with caramel apples, kettle corn and hot chocolate. Oh, and don't forget to pick out a pumpkin!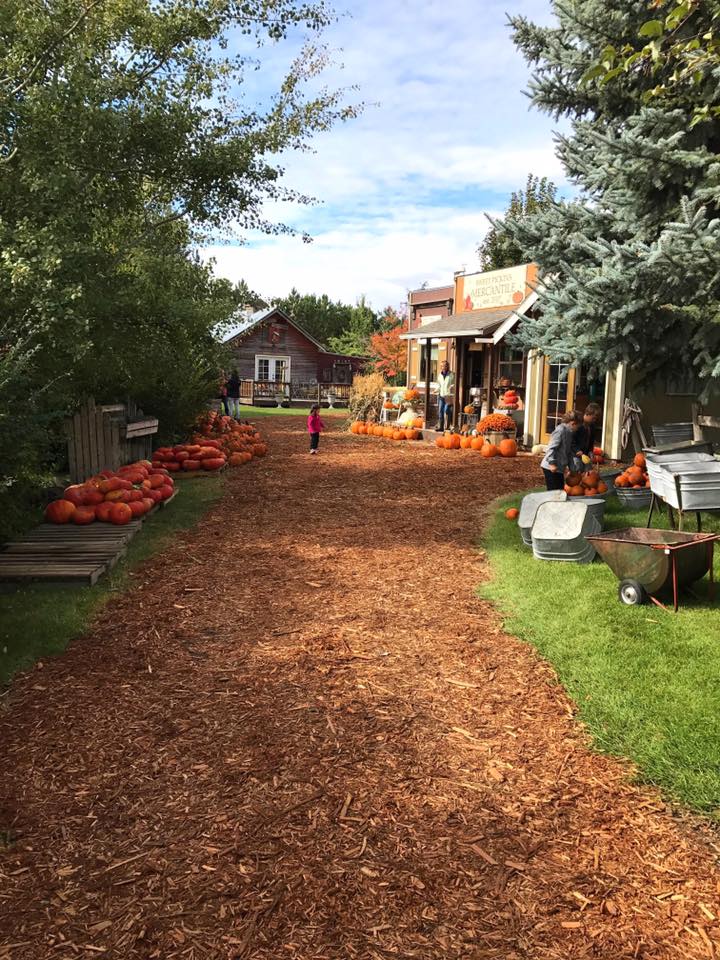 Festival of the Dead
November 2, 2017, 6 – 8:30 p.m.
Inspired by the traditions of the Mexican holiday El Dia de los Muertos (Day of the Dead), Missoula's unique and popular annual Festival of the Dead is a multicultural family-friendly event celebrating life and death through community arts. The festival culminates with a procession, which begins at the north end of downtown Missoula's Higgins Avenue and processes to Caras Park, with post-procession performances by the University of Montana's African Dance Class and Unity Dance and Drum.
Harvest Wrap-Up: Glacier Country's rich autumn traditions are the perfect way to take in fall in Montana. Do note: It's the season of favorite flannels and cozy sweaters, but be prepared for any kind of weather this time of year.
For more fall fun, visit our Fall in Montana page, where we've compiled a list of autumn activity ideas and events in our little corner of Big Sky Country. Be in the know about all the finest fall happenings, and also learn where to hike, bike, float, fish, golf and camp—all the obvious things we love about Montana—among the vibrant fall colors. We'll also help you find the best local spots to kick back and relax with some of Montana's favorite fall flavors (think pumpkin ice cream) and tastiest seasonal brews. There's something for every member of the family to enjoy in a Montana autumn, plus shoulder-season pricing.
October 17, 2017
Related: Arts and Culture, Bitterroot Valley, Events, Fall Fun, Family Fun, Flathead Corridor, Hamilton, Holidays, Kalispell, Missoula, Montana, Outdoor Fun, Uncategorized, Victor