We all need a little adventure in our lives, and we all have different thoughts about what that means, so here are a handful of travel ideas to explore, depending on your "adventure type."
The Bookish Explorer: Montana Valley Book Store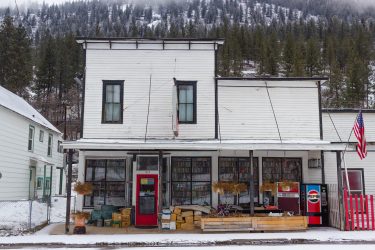 You know the type—they carry a novel in their bag everywhere they go and insist on stopping in a bookstore in every new town they visit. If this is you, we've found your heaven on earth in Alberton, Montana. The Montana Valley Book Store houses more than 100,000 unique and rare books at any given time. Their shelves are constantly rotating, waiting for the perfect book lover to walk in. Open year-round, the owner lives only five minutes away and will come unlock the store for whomever stops by.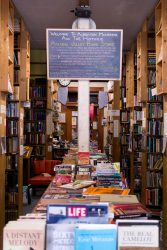 Pro tip: For lunch, stop at the Flyin' R Café for a homemade patty melt on marbled rye. Write your name next to ours on the wall, snap a pic and use #GlacierMT to say hello!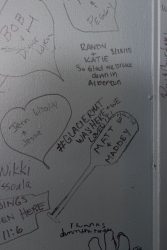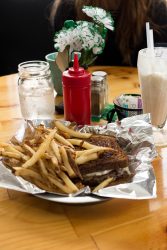 The History Seeker: Garnet Ghost Town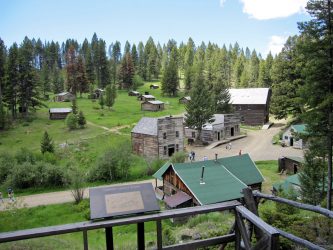 The most intact ghost town in Montana—Garnet—takes its name from the ruby-colored stone. The town itself hasn't been inhabited since the late 1940s, though volunteers help visitors explore the buildings for anyone who hikes in during the summer. If you're a cold-weather history seeker, click into your cross-country skis and glide into town. Be sure to peek in the windows of the hotel, general store, post office and saloon. Visit our ghost towns page to learn more about the old mining campsites on Garnet Range Road and how to get there.
Pro Tip: The Bureau of Land Management rents out two Garnet Ghost Town cabins in the winter.
The Backcountry Rambler: Holland Lake Waterfall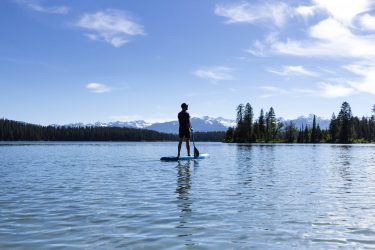 Nestled in the Seeley-Swan Valley and good for an adventure in any season, Holland Falls is a three-mile round-trip trek up trail #42. To get there in winter, strap on your snowshoes, or hike up on a hot summer day to cool off in the mist of the massive falls. The trail ends just before the falls and overlooks Holland Lake. Then, head back down for a little water play in the lake. It's is a popular spot for campers, canoers and stand-up paddleboarders.
The Pioneer: Martin City + Hungry Horse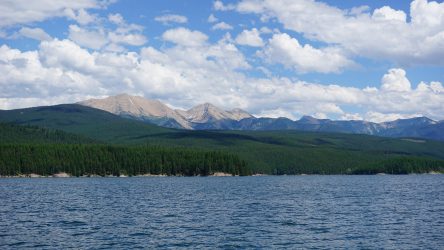 There are three things you need to know about Martin City and Hungry Horse, Montana.
In 2017 they held their 39th annual Cabin Fever Days and Barstool Ski Races.
The towns were created after World War II during the construction of Hungry Horse Dam.
They love your dam puns.
The Romantic: Fire Lookouts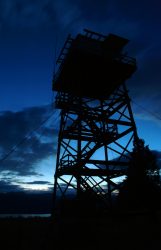 Come on, we know you've dreamed about escaping to a cabin in the middle of nowhere, wistfully sipping coffee while you watch the sun rise over the Rocky Mountains. Well, here's your chance, you romantic, you. The U.S. Forest Service rents fire lookouts and cabins throughout Montana on a first-come first-served basis. This off-the-beaten-path getaway can be yours for a small reservation fee. Western Montana houses eight of these 360-degree-view, picturesque lodging options. Reserve your spot at recreation.gov.
The Foraging Fiend: Huckleberries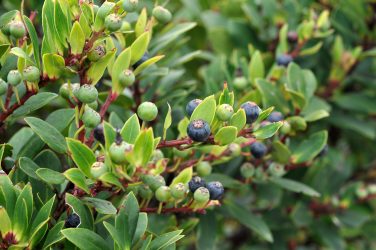 This finicky native shrub only grows in high elevations, making Montana's mountains a perfect home for its tasty berries. Huckleberries look like small blueberries and taste like a cross between a blueberry and blackberry. While you can find huckleberry syrup and jam at many Western Montana stores and farmers markets, the true forager will take to the hills looking to find their own "purple gold." Most Montanans won't give just anyone their secret berry spot, but we can tell you that the state's legislature coined Trout Creek the "Huckleberry Capital of Montana." Plan to visit in August for the Huckleberry Festival, and they just might share their secrets.
Pro Tip: If you decide to forage for huckleberries, be sure to make some noise and carry bear spray. Montana is bear country, and huckleberries are bear food.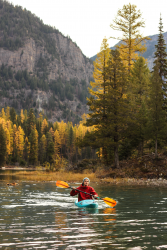 What's your adventure type? Tell us by tweeting or gramming @glaciermt or #glaciermt.
Save
Save
Save
March 3, 2017
Related: Alberton, Arts and Culture, Fall Fun, Family Fun, Getting Around, Hungry Horse, Martin City, Montana, Outdoor Fun, Seeley-Swan Corridor, Spring Fun, Summer Fun, Trout Creek, Uncategorized, Vacation, Water Fun